Collaborator amongst the French media such as, Libération, Elle, Télérama, Madame Figaro, IO Donna, Financial Times and Fisheye upon others, Jérôme Bonnet is recognized for his pictures that underline personalities. The exposition that Fisheye Gallery is dedicating to him, explores the different aspects of this photographer through a selection of portraits, reporter images, landscapes as well as those that are personal and unreleased. These are just an example of how to understand his use of portraits.
'A large part of my work consistes of portraits used in magazines, they are often images that I invest myself in. But this is equally the case through my photos on the subjects of travelling, landscapes or even my children's holidays', explains Jérôme Bonnet,
a photographer that will be familiar to Fisheye's readers as he holds a prominent place in the Images rubric. His concentration, speed and manner of guiding his model with an impressive authority helps assist in his way of shooting as we can see. An intensity that contrasts itself with the gentleness of this young man of 45 years old that has kept the essence of a teenager who has grown up too fast and that could look at least ten years younger that he is.
The beautiful side of the portrait
From Corsica, Shanghai to America, photos of celebrities to strangers, this creates a real 'constellation of images' that is offered to us from Jérôme Bonne, also observed by Jessica Lamacque, head of the gallery that signed the commissionership of the exhibition. 'The idea of associating my different works appealed to me' points out Jérôme. 'There was a need to find the balance between the portraits and the rest so that the photos didn't overshadow each other'. Although already having shown his photos in the setting of film events, in grouped exhibitions or in festivals- with his first edition of Portraits exhibited in Vichy in 2013-, now being his first personal exhibition in a gallery. This is a real validation for the photographer who is more used to press releases than seeing his work put up.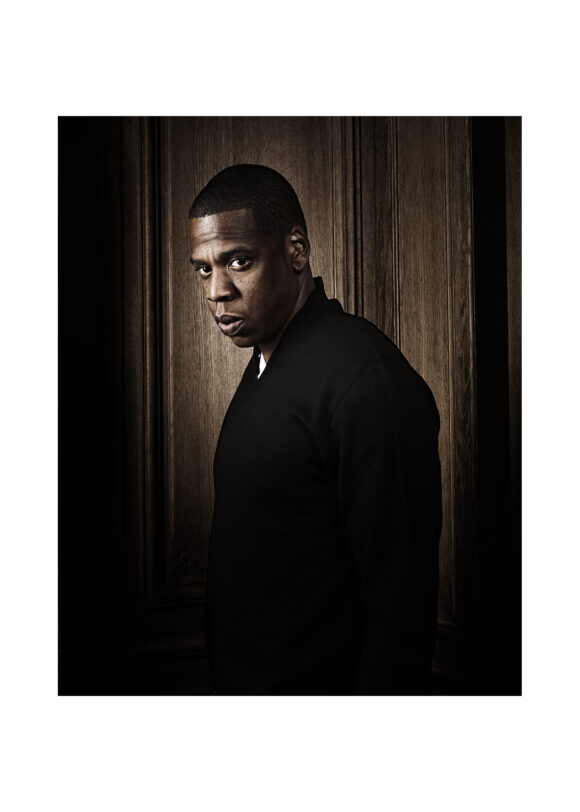 ©Jérôme Bonnet – Jay Z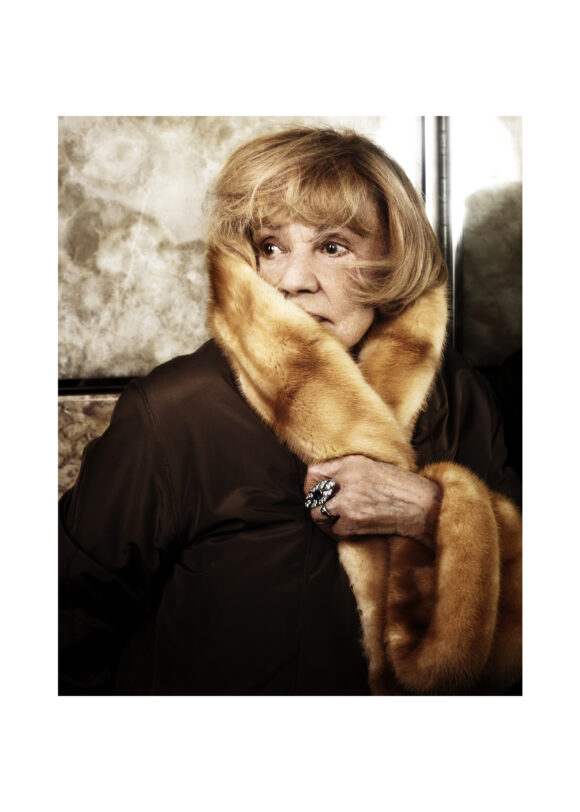 ©Jérôme Bonnet – Jane-Moreau
'The wall is a real proof for a photo'
'When you look at portraits of a photographer in the press like Annie Leibovitz, there are a selection of photos that allow you to 'fall-inside', photos that are 'in your face', that lead you through the article and after you put down your newspaper. But that does not mean that these photos, not one in particular but a couple, will find themselves on a wall. The wall is a real proof for a photo
' slides in Jérôme Bonnet, slightly anxious while preparing his selection of images. 'I have already sold prints, mostly to the MEP (European House of Photography), or to collectors but without any particular strategies or methods. This is my first exhibition in a gallery, and I am interested to see how it will go. Depending on the results this could encourage me to throw myself into other projects. This exhibition marks for me a turning point' confides Jérôme.
Images by © Jérôme Bonnet / Modds
Jérôme Bonnet
From the 14th of septembre til 28 October 2017.
From Tuesday to Saturday, from 14 h 30 to 19 h 30.
Translated by Molly Sisson