A champagne rooted in art
The Ruinart house of champagne was founded in 1729, during the rise of the Age of Enlightenment. In Europe, intellectuals, philosophers and artists were starting to question the world and highlight its beauty, shaping the definition of the French art de vivre. Ruinart's mission thus grew: to develop this art de vivre and to keep it alive. Across years of stories and savoir-faire the House has been grooming artists and anchoring its image in contemporaneity. It was André Ruinart, one of the House founder's descendant who first decided to associate Ruinart with art. In 1896, he stumbled upon a poster for a play created by Czech painter and illustrator Alphonse Mucha and fell in love with his creativity. Soon after, he commissioned the artist, who produced a beautiful yet daring ad for Ruinart. An innovative and brilliant concept showcasing the notions of freedom, femininity and sensuality.
Ever since, the House's strong link with contemporary art has deepened. For ten years now, Ruinart has been offering free reins to renowned artists, such as Erwin Olaf, Liu Bolin or Vik Muniz, and has been partnering up with international art fairs – among them, Art Basel, Frieze or Paris Photo. An "art web" spreading more and more every year.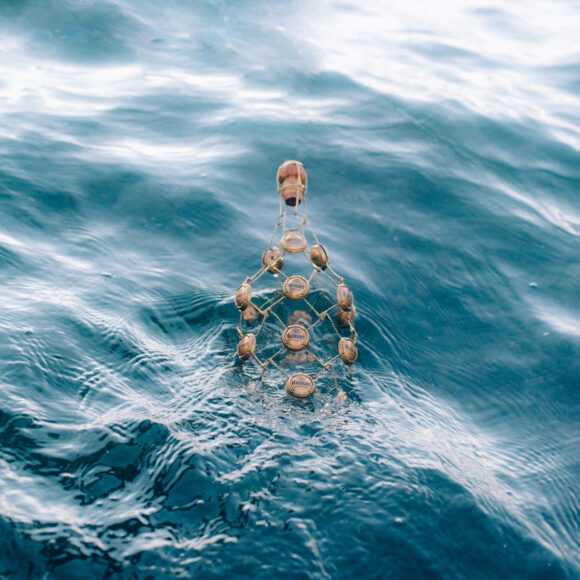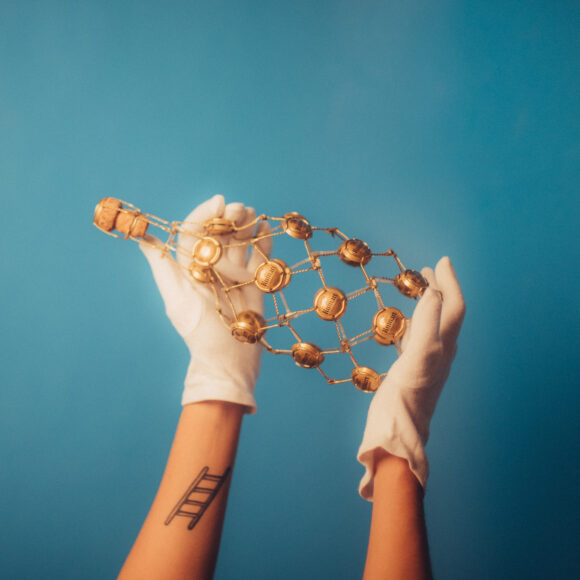 © Boby, for Ruinart
Bold initiatives on social networks
In the recent years, it became evident to the House that the growth of social media should play a part in their relationships with artists. Since Autumn 2018, carefully curated photographers have been capturing their take on Ruinart's savoir-faire. Each trimester, three young artists are carefully chosen through curation to express themselves and sublimate the champagne's image. A new collaboration giving the House a more unique and creative imagery.
Light, purity, elegance, freshness and humour are all key words in the search for the right fit. For Ruinart, the curated photographers need to match with the House's values and image, as well as with the themes put forward by the brand. Once those young and talented photographers are selected, they are invited by Ruinart to Reims, to discover the brand, the wine cellars, the vineyards, and taste the champagne. A few convivial days, in order to welcome the artists into the Ruinart family. After this first encounter, and immersed in the brand's atmosphere, they are free to go anywhere to shoot. A liberty helping the artists to be bolder and more innovative.
Boby travelled to the south of France to capture his poetic and dreamlike pictures. As a photojournalist, he was not afraid to break the rules and turned each image into a delightful and surprising piece of art. The House recognised the incredible freshness of his work. More discreet at first, Antoine Henault decided to pay a tribute to Ruinart's first muse: Alphonse Mucha's painted woman. "I like working with so much freedom, it enabled me to get out of my comfort zone in terms of lights, mood and colours", the artist told us. Sweet and refined, his images evoke finesse. Flora MacLean's work brought a street dimension to Ruinart. She shot her images in a London market, and produced a more contemporary work. Inspired by playfulness and humour, she said that "things do not need to make sense in order for people to enjoy them", a beautiful tribute to "Ruinart's creative commitment". Buenos Aires-based Delfina Carmona drew from her poetic and luminous aesthetics to capture Ruinart's Blanc de Blancs. With a background in theatre and acting, she turned her pictures into puzzles, inviting her audience to immerse themselves into the brand's universe. A way for her to illustrate "the brightness and glow [the champagne] generates".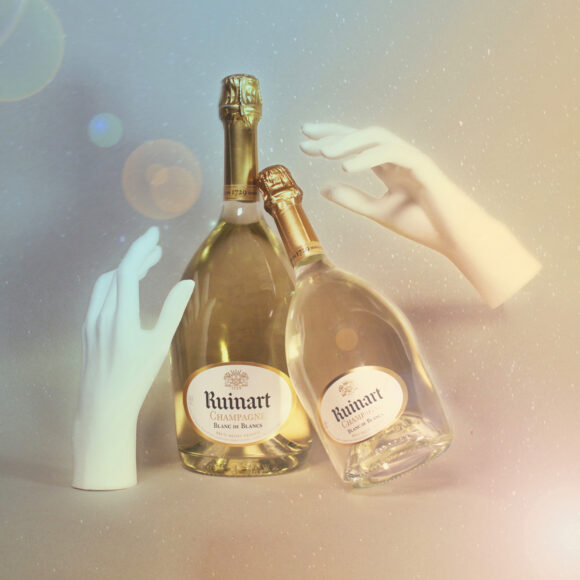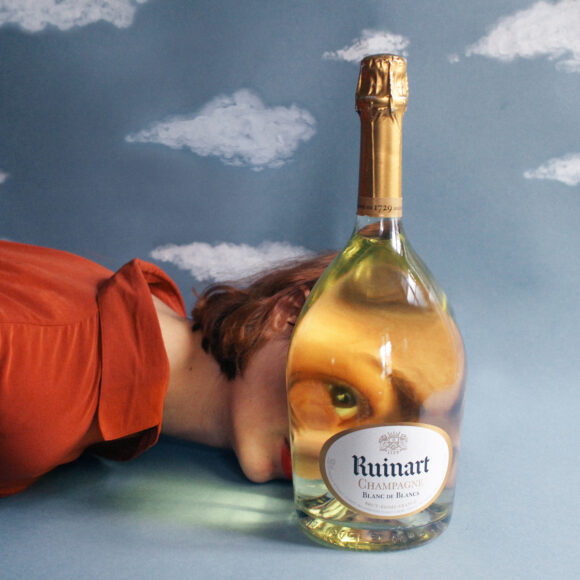 © Antoine Henault, for Ruinart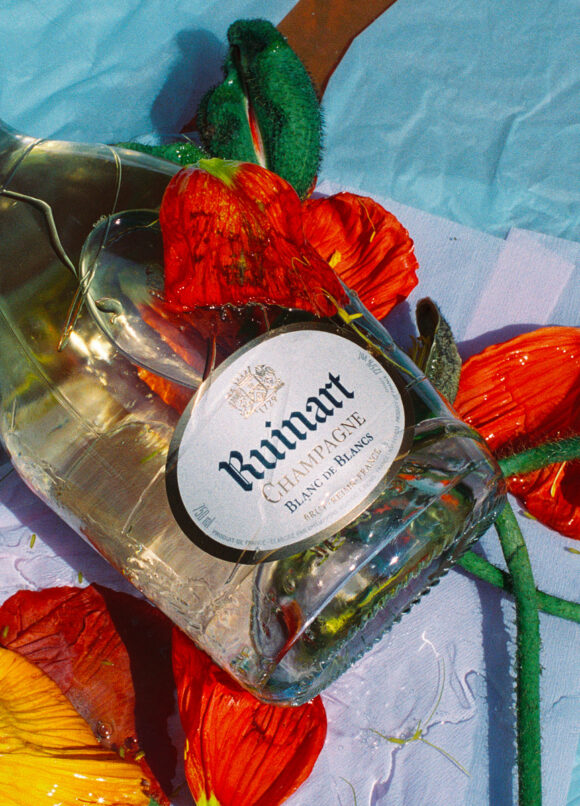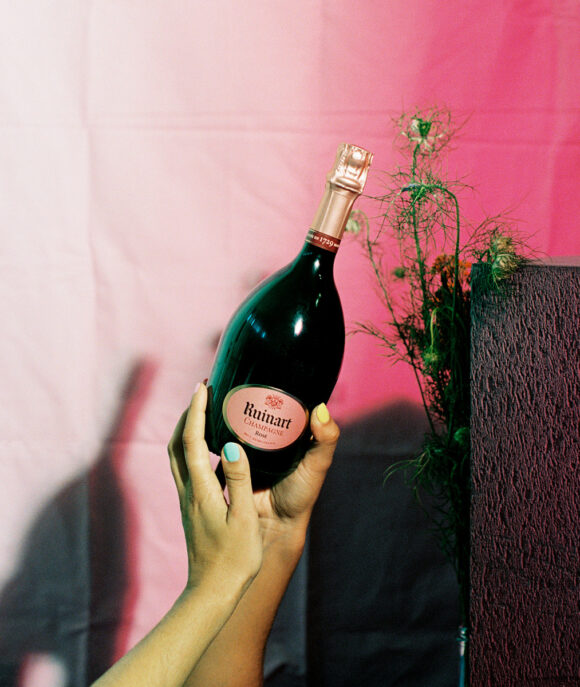 © Flora Maclean, for Ruinart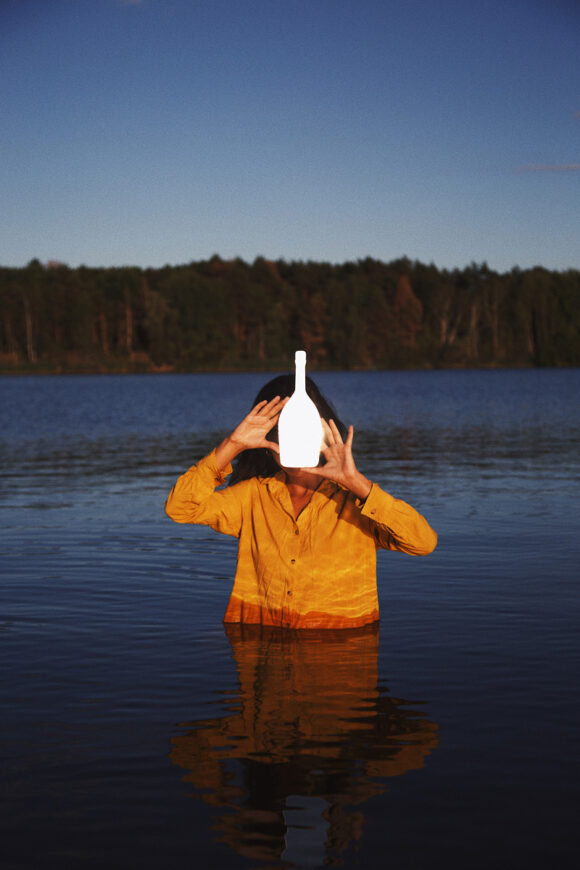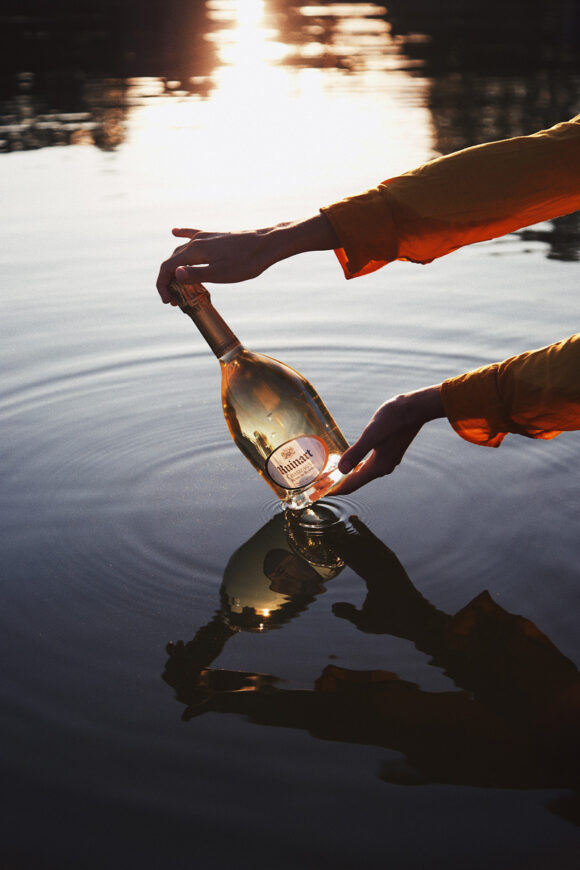 © Delfina Carmona, for Ruinart
Cover picture : © Boby