Osamu Yokonami photographs collective individuality. His choreographies of anonymous school girls in the middle of nature introduced us to the Japanese photographer's original poetics. Yokonami's new series Mizugi takes us further into his extravagant and elegant universe.
The sandy bodies of female swimmers, shot from behind, represent the second stage in Yokonami's aesthetic and intellectual research. His compositions are the visual metaphor of a not-so-fictional social system of cultural homogenization. Yokonami explores groupness as both creating anonymity, and highlighting discontinuities and discords."Some things that can only be expressed when people are grouped", the photographer tells us. Keeping his focus on teens – "because collectivity and anonymity are very related to the youth" – with Mizugi, Yokonami gets closer to his subjects. Groupness now also gives a feel of the temperature and the humidity of the human.
The young women's bodies – dressed in grey swimsuits – are faceless yet personal, unique. The fashion photographer creates strong compositions and makes us feel the graininess of the damp sand on his subjects' thighs. The thinker-photographer pushes us to wonder on the interconnections of our individualities. In February, Libraryman published Mizugi as a book. Tony Cederteg, the publishing house's creative director, chose Yokonami's work for the winter issue of this year's Seasons Series. Faded winter colors match Mizugi's palette and January gives an extraterrestrial aura to Yokonami's beach pictures.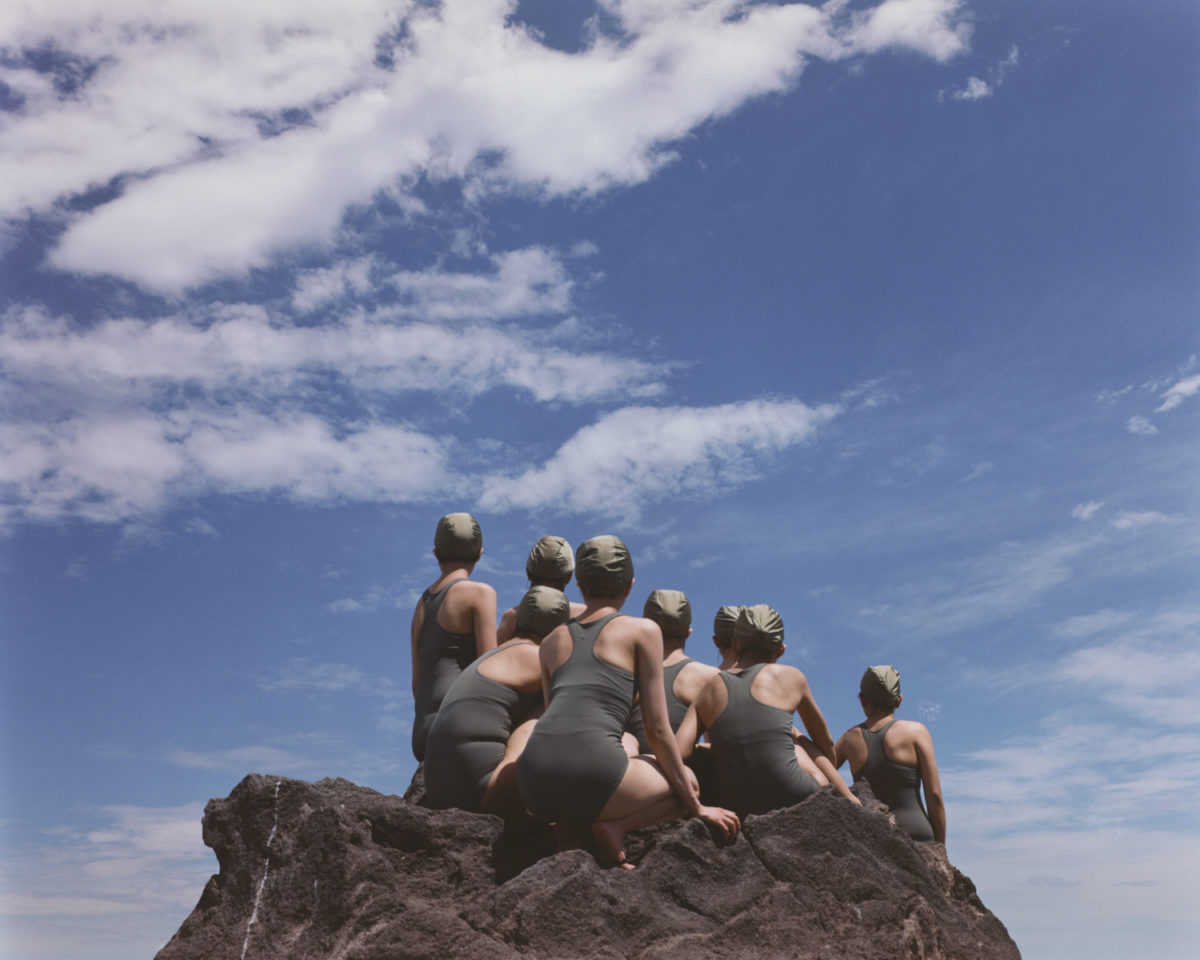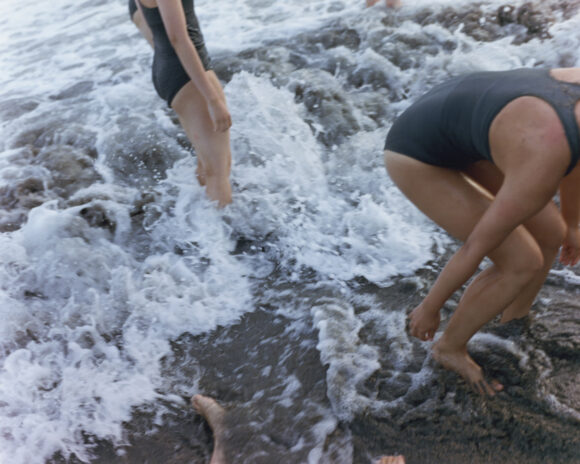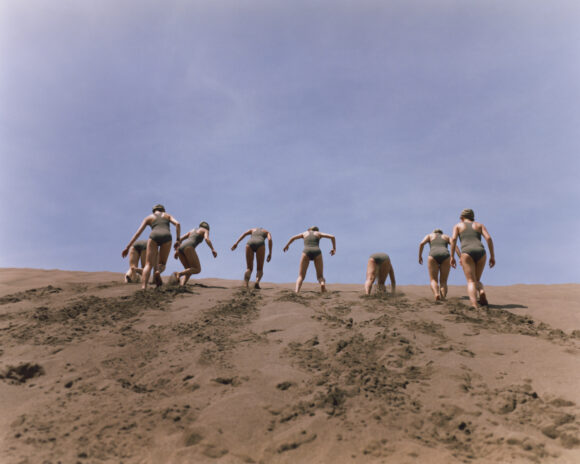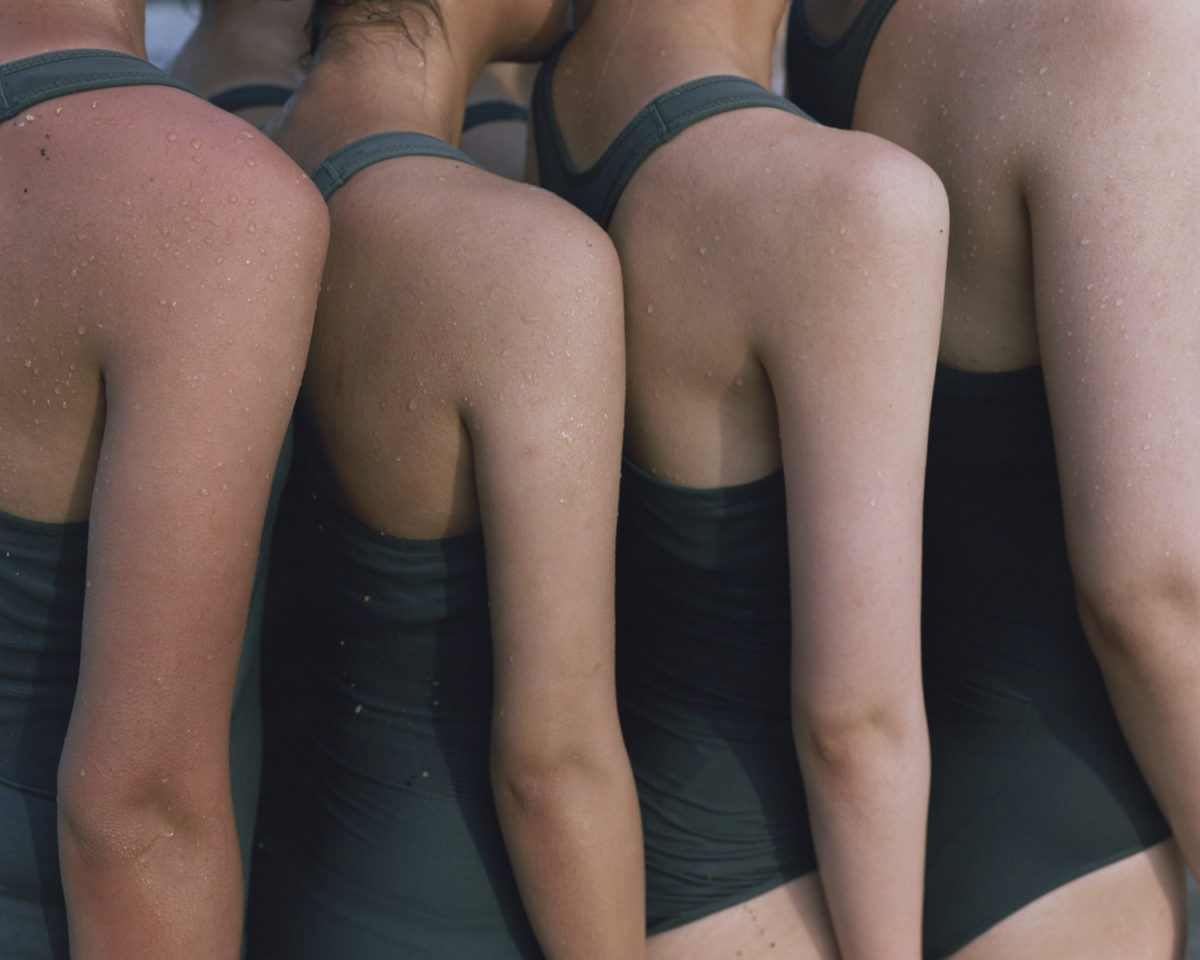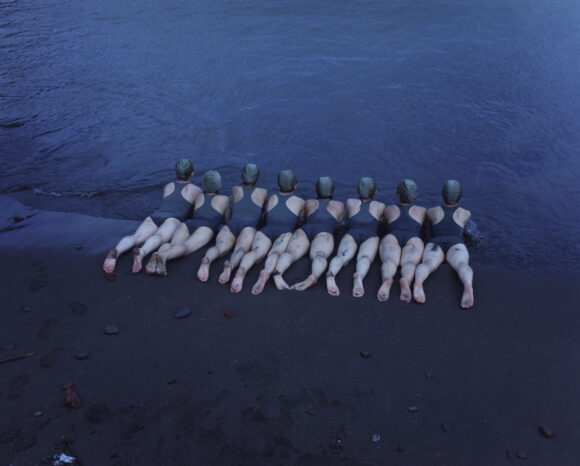 From "Mizugi" © Osamu Yokonami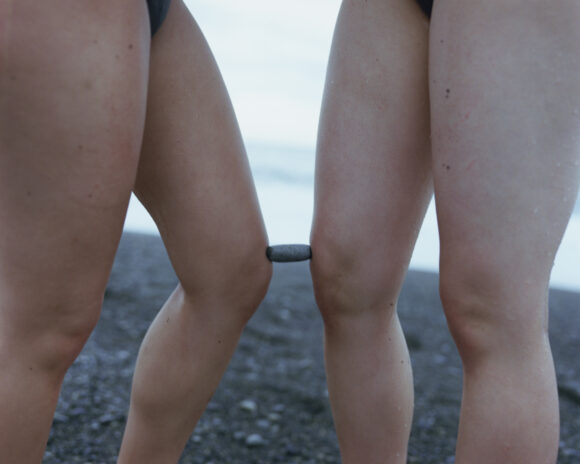 Images from "Mizugi" © Osamu Yokonami/Libraryman