Eileen Cho is 25 years old and has been a photographer for two years. We published it in our favorites a year ago and we met her for the first time in Arles, in our headquarters The Toy Store. We made appointments this morning to visit an exhibition of its choice: The incurable selfish, a tremendous retrospective dedicated to the Japanese photographer Masahisa Fukase, presented until September 24th.
Fisheye: Why did you choose this exhibition ?
Eileen Cho: It's very exciting, I think, that a Japanese photographer has such an important exhibition in the Rencontres program. It does not happen often that Japanese photography is so much emphasized, although, it is true, it is a strong trend of contemporary photography. I am also very admiring the work of Fukase, which I knew mainly through the portraits he made of his ex-wife Yoko, as well as his series Ravens, which is a beautiful testimony of his loneliness and depression. And that's what Japanese photographers do! They document their daily lives by composing intimate and sad stories. That's why it was essential for me to see this exhibition.
When did you discover Masahisa Fukase's work ?
I discovered Fukase two years ago when I started photography. But through this exhibition, I discovered other dimensions of his work. For example, his work around color. Very inspired by Japanese photography, in the sense that the main part of my work is to document my daily life. I really like to invest in each image, and in my opinion that is what Japanese photographers do.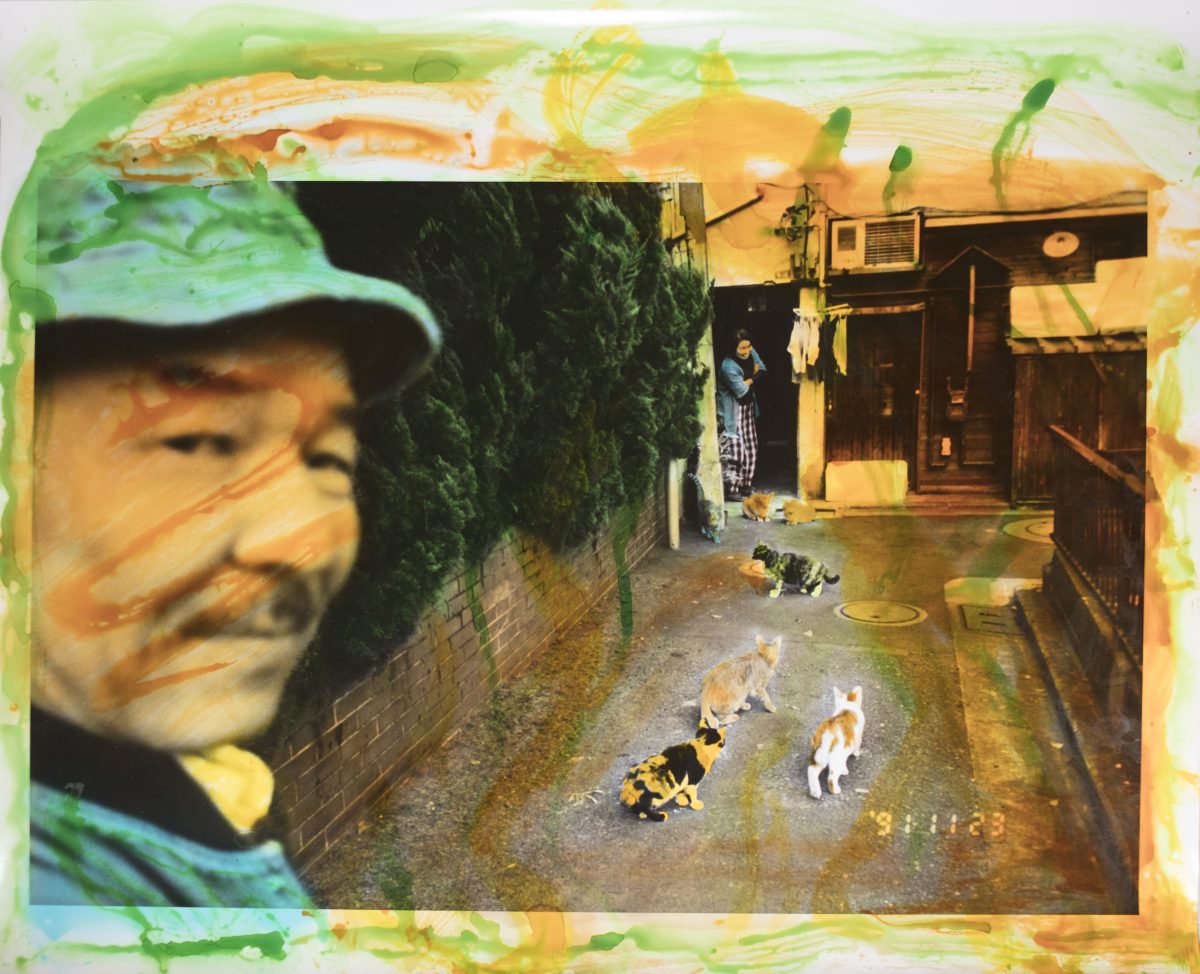 Private Scenes, 1991, © Masahisa Fukase / Avec l'aimable autorisation de Masahisa Fukase Archives
Dans quel sens son travail influence-t-il le tien ?
Fukase a dit un jour : « Ce qui m'intéresse, c'est toujours moi. » Et c'est ce que je ressens dans ma pratique photographique. Prendre des photos, c'est quelque chose de très égoïste. Avant de déclencher, je sens que je me jette toute entière dans l'image que je suis en train de saisir. Mes sentiments, mes pensées… Je prends des photos de manière obsessionnelle. Dans ce sens, Fukase m'inspire énormément. La photographie, c'est aussi un moyen de survivre, d'être au monde. Et Fukase, Daido Moriyama, Noboyushi Araki photographiaient aussi pour cette raison !
Dans l'exposition, quelles sont les photos qui t'ont le plus marquée ?
D'abord, celle du chaton qui tient dans sa gueule une cigarette. La composition de cette image est tout ce qu'il y a de plus simple, je déteste les chats, mais pourtant cette photo me parle beaucoup. Je trouve qu'elle est très poétique. Ensuite, il y a ces deux portraits de personnes âgées – les parents ou les grands-parents de l'artiste. Encore une fois, la composition est très simple, un cadrage serré sur les yeux… Mais quand je regarde ces deux images, j'ai l'impression de recevoir un coup de poing dans le ventre. Elles sont très intenses, très puissantes. Enfin, il y a cette dernière image qui est un autoportrait de l'artiste dans une baignoire remplie d'eau. Je l'aime beaucoup, car elle montre bien que Fukase aimait expérimenté des choses. C'est un très bel autoportrait, riche en symboles.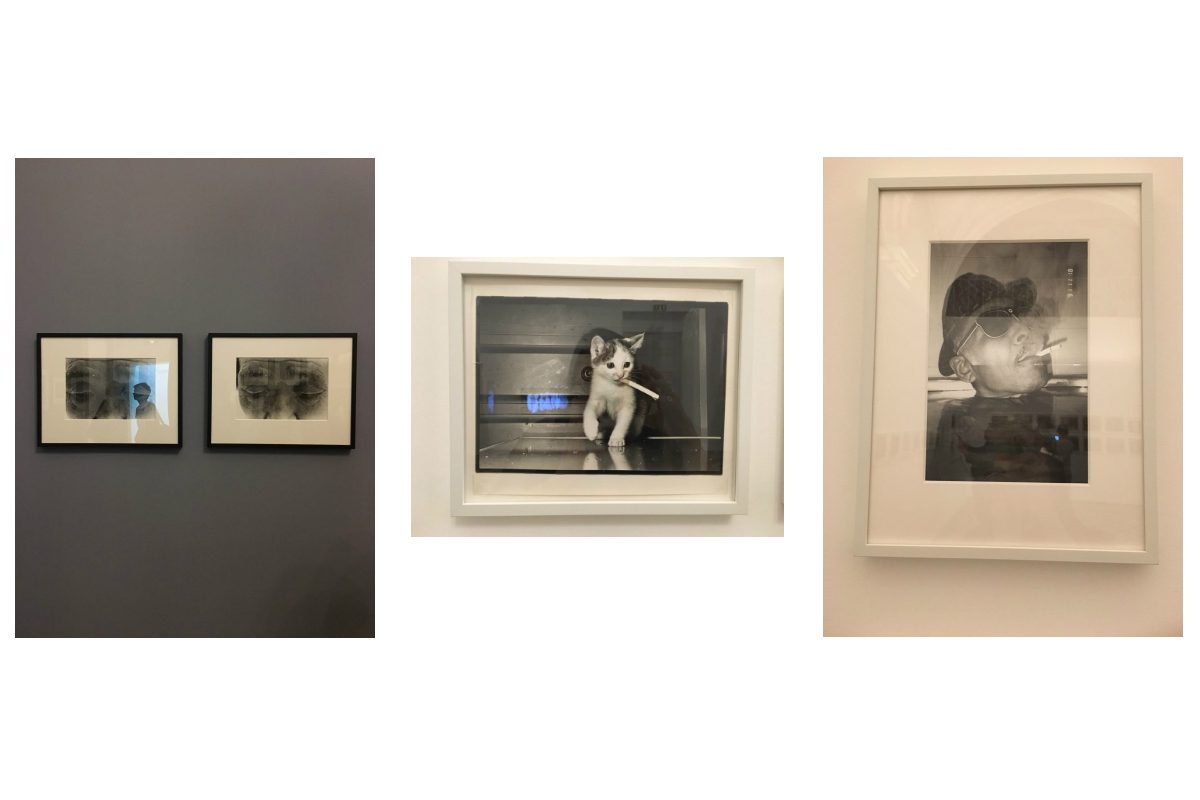 Vues de l'exposition L'incurable égoïste, présentée au Palais de l'Archevêché, à Arles – © Eileen Cho