Since 2016, when Haoran Fan received his masters degree in photography, he has been actively searching for unique and innovative ways to expand his photographic talents. Working with his series Displacement, the black and white landscapes captures a striking eeriness with a recurring distant figure floating within the frames. Haoran Fan expands on what this series entails for him on an artistic and personal level.
Fisheye Magazine : Firstly can you tell me a bit about yourself and your photography ?
Haoran Fan : My name is Haoran Fan. I was born in 1991 and I am a Chinese fine artist working and living in New York City. My photography currently focuses on exploring the coexistence of natural landscapes and human behaviors. Nature is always the leading role in my art practice, it allows a connection between reality and fiction, I create a new space which peacefully and poetically states the interaction between objects, human beings and personal emotions.
When did you get into photography ?
It was a long time ago. I got my first DSLR when I was 16 years old, from then on I took it everywhere and captured the landscapes that inspired me. Why I started shooting I am not sure, I think it has something to do with the unconscious but it might have a link with painting. I used to practice charcoal drawing and traditional Chinese painting when I was very young, that is where I gained my understanding of the sense of space, light and shadow, etc. I think my camera became its substitute after I got tired of drawing on paper and found a better way to speak.
How would you define your style ?
I would like to conclude my style as Oriental, Quite and Implicit. There's no doubt that these characteristics are very much influenced by my personality and my way to see and feel the world.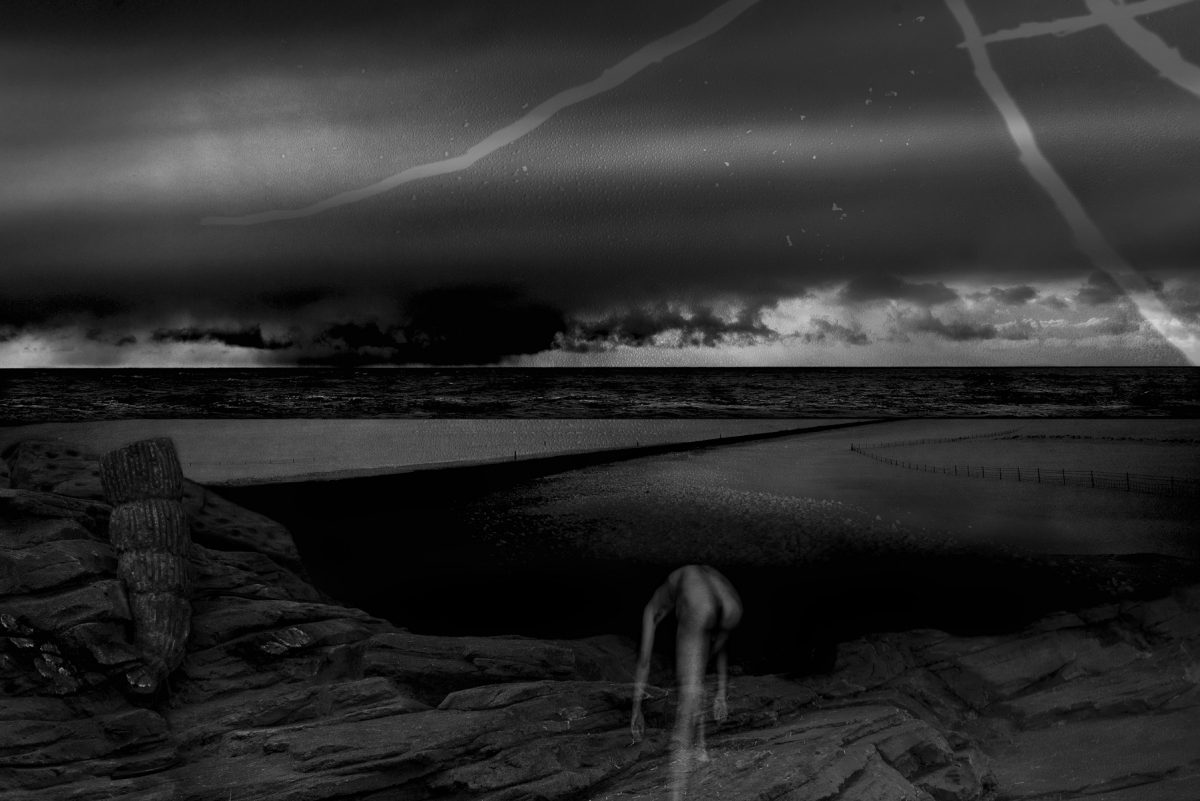 How does your style affect how we view your images ?
In the series Displacement, for example it is composed with perplexing details and textures in almost every image, but this doesn't affect the general mood of this series, they are still peaceful and reserved. So I think my work could allure and collect people for its delicate details and then touch people for its simple, quiet and long-standing attributes.
What is the process of creating your photos ? How do you edit them ?
I spend a lot of time shooting and I have large numbers of landscape-related photographs in my hard drives. Usually I don't process them immediately. It's only when I come up with a new project that I go back and find those I need. I think this is a good way to refresh my mind and rethink the subjects and emotions of the photos I took before, no matter when and where I took these photos, they could be regarded as new again and relocated crossing the time and space.
What is the use of black and white ? It's effect ?
The purpose of using black and white is largely affected by my understanding of landscapes. I don't care too much of nature in respect to location, seasons or other external conditions. I pay more attention to the landscape itself as an objective existence in my mind. I think landscapes can deliver their characteristics better when they are monochromic. Working in black and white, with source landscape photographs taken in a variety of locations, I create psychological landscapes that are complex and layered with delicate detail.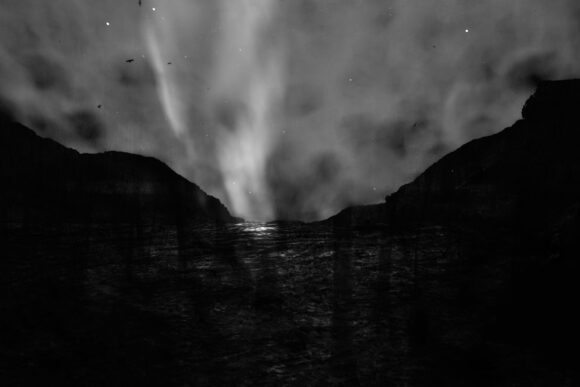 © Haoran Fan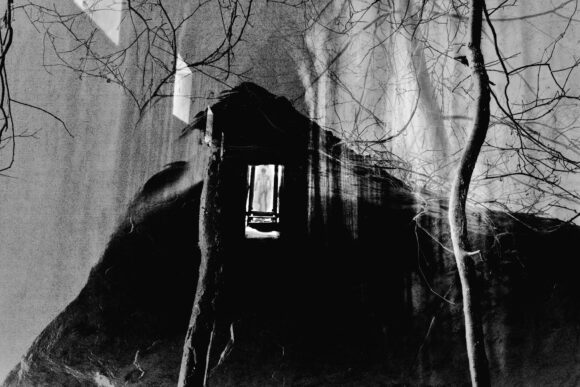 © Haoran Fan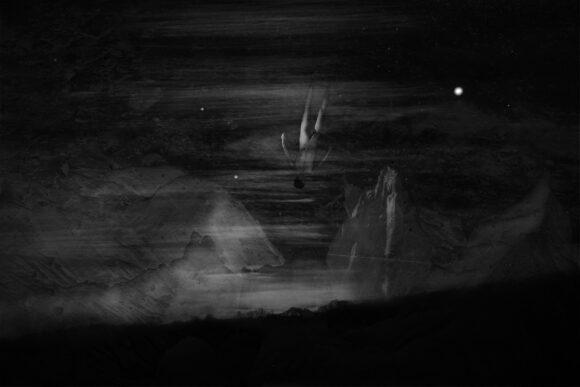 © Haoran Fan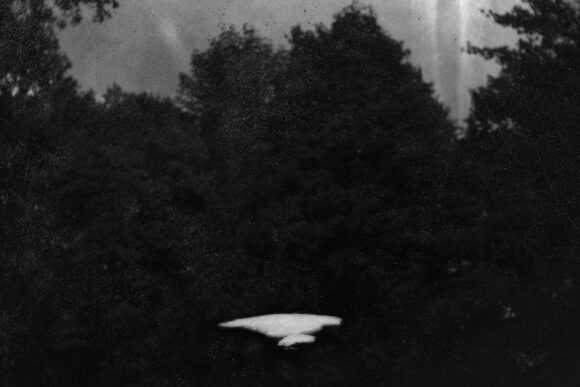 How do you integrate the human in your series Displacement ?
In this series, I locate several figures in images. The project becomes more personal not only because it is my self-portraits that are used, but also because it is made-up of memories. However, I didn't emphasize "me" in this series, I didn't want people to feel disconnected with this series as they may think the figures in the images are not them, so I made the person in my works without clear characteristics, they are not apparent at first glance, but as a subtle witness, to take audiences on a journey in these dream-like images.
How are your own emotions integrated within your works ?
Displacement is personal because of its subject and creating process. I recalled my memories while thinking and developing this project, and the self-portraiture is also very intimate to me. Growing up, I lived and worked in many different places and often felt isolated and anxious without a sense of belonging. This sense of displacement created a space-time fabric of memory interwoven with dark fears and cavernous doubts. Displacement is a piece of intimate land, seemingly open, but a private territory.
What does a landscape mean to you ?
Nature or landscape is an objective material carrying great historical attributes. As time goes on, the unaltered texture, structure and shape are even more precious and moving. This strong objectivity has left me with enough space to think about its variable side. In my photography practice, "reconstructing landscape" has become an important path. The landscape captured in the past is the source of my creation, and the instantaneous emotional release or the combination of memory take charge of "remodeling".
Your photos create an emotion of loneliness and solitude, how does this reflect on you ?
Lots of people may think that I am a lonely person after seeing my photographs. I have to say this is not 100% correct. I like living in metropolis and I do enjoy city life a lot. Even when surrounded by hustle and bustle, I can live in my own pace, I often escape to the wild to take photos, which are the resources and inspirations of my most works. I create art to make up the losses in urban life, this is not deliberate, but from my nature.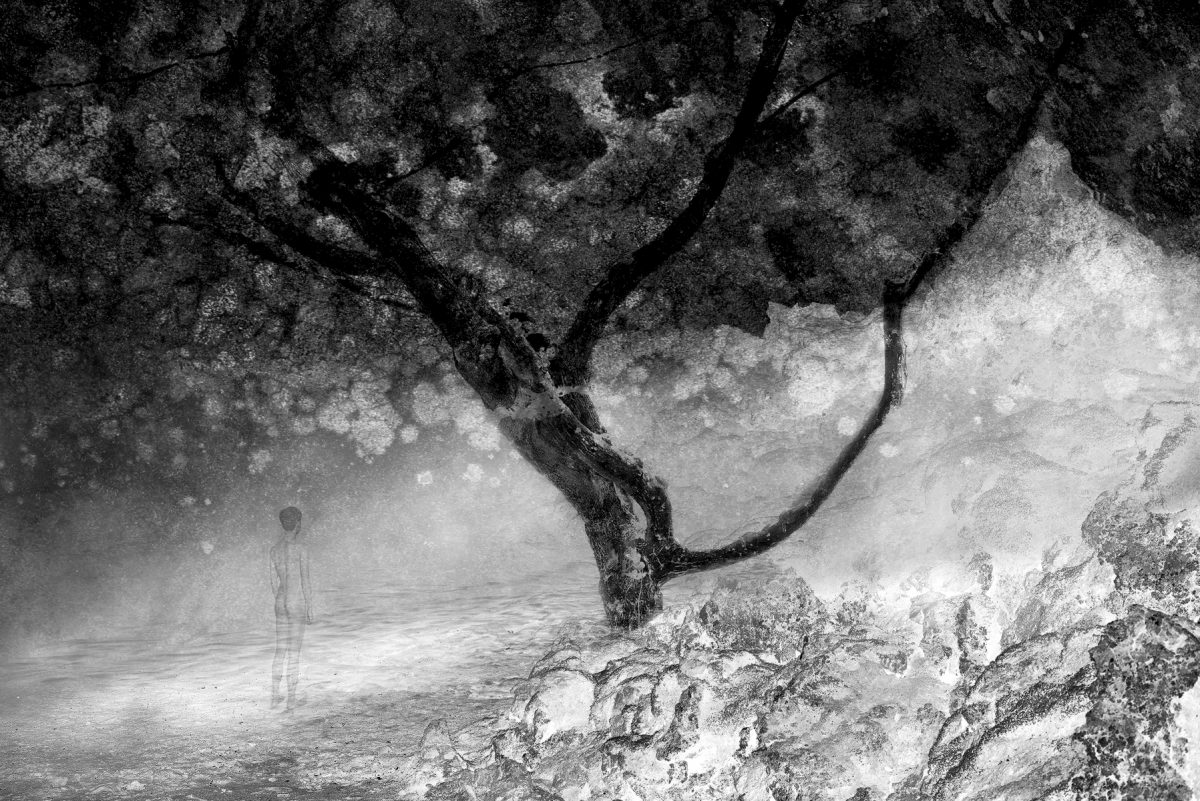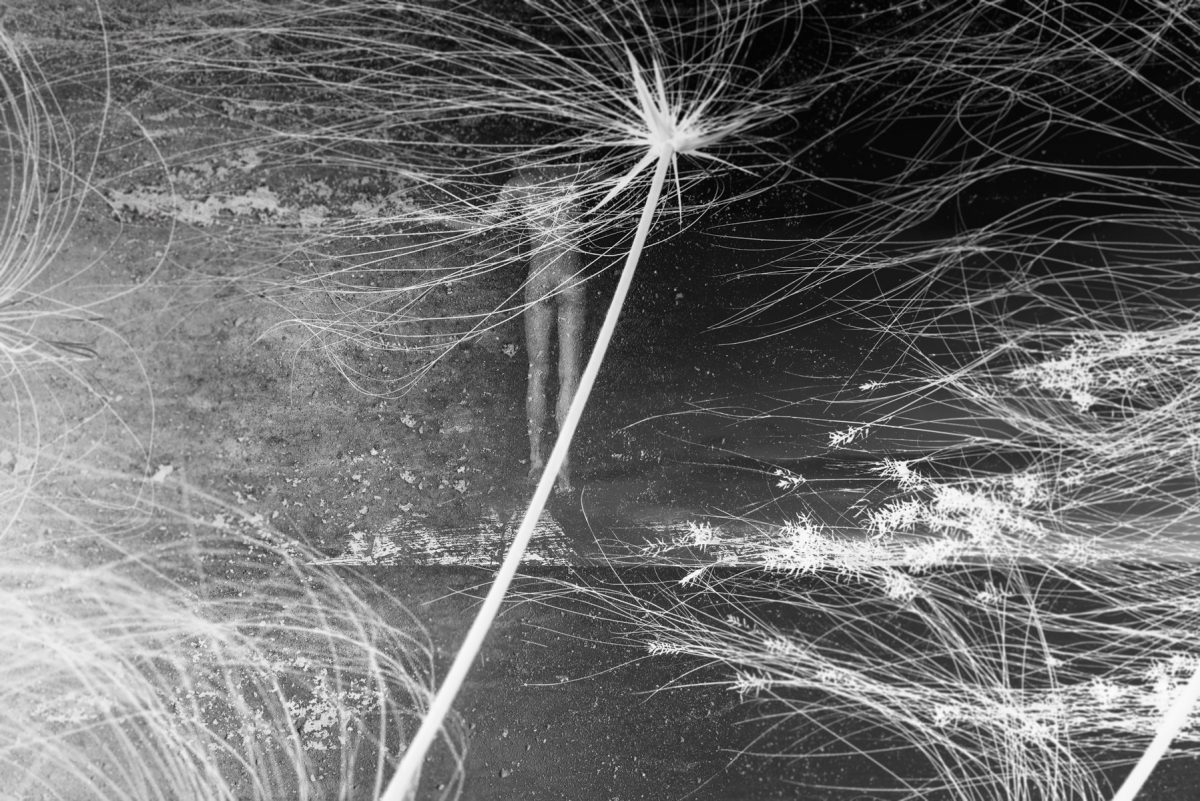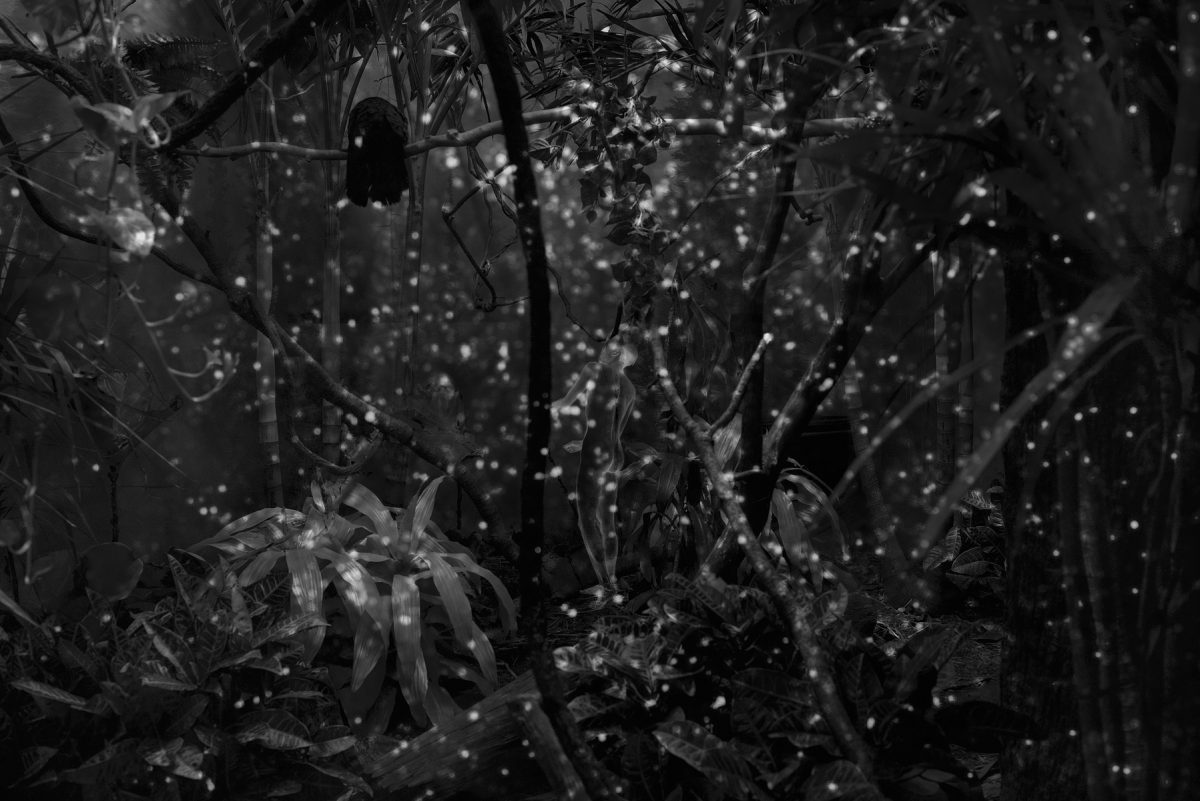 Photos by © Haoran Fan