At L' Artiere, a 40-year old Italian printing house, Mr. and Mrs. Gamberini began printing handmade photography in the 1960s. There work has an elegance that comes from another time. Taking lessons from the original craftsmanship, their twin sons Gianmarco and Gianluca set the bar higher by publishing their own, beautiful, photography books. We met them at their temporary bookshop in Arles, during the Rencontres de la Photographie.
When Gianluca Gamberini speaks about his business, you get the impression that he is talking about his childhood friends – his favorite people in the world. Max Pam, Victor Cobo, Laura Serani are party to a narrative which weaves affection and admiration together. Each one of the eleven books Edizioni L'Artiere has published so far features a different curator-photographer pair. Each one of them is a product of careful aesthetic choices and enthusiastic human relationships. The marriage of intimacy and aesthetic sharpness is the engine that runs these uniquely angled books. The last of their 11 publications, a retrospective of the extraordinary work of Larry Fink, is only 20-days old. But their history with the American photographer is much older.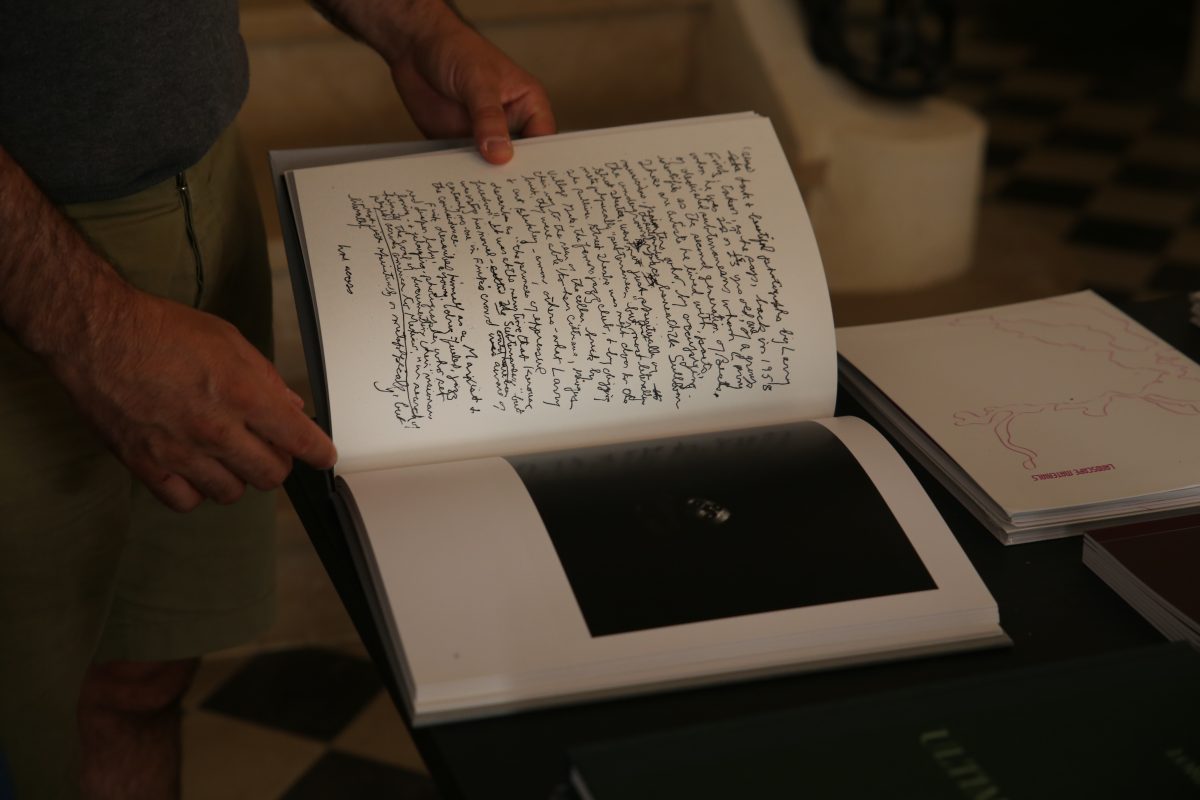 Three years ago the young Italian twins landed on Fink's farm in Pennsylvania. They had printed some of his books before, and the photographer now wanted to show them some original work for their newborn publishing house. "As soon as we stepped inside the photographer's house, his dog passed away" Gianluca tells us. What could have been a tragic beginning of a collaboration blossomed however into a unique friendship. "Larry started reading poems, we gathered flowers with his family, and that moment tied us together". While he is speaking, almost to prove Gianluca's point, Larry Fink enters the shop, cracking some jokes.
A family business for international photographers
Curator of their second book, Fink pitched the work of Andrea Modena to them, and L'Artiere published a series gathering her unpublished work. "We absolutely wanted to feature a woman- that year at the Recontres the participation of women was something like 7%," says Gianluca. Modena's scattered shots find a flawless coherence on their traditional coated paper. Peter Weiermair curated the next book, a series about identity by Joseph Maida, featuring the Hawaiian LGBTQ+ community. Behind the textured papers of their elegant covers, we find Olivier Kruger's Johannesburg youth, Philippe Chancel's North Korea, Tomoko Kikuki's Chinese transgender community. "We wanted to publish Max in a way nobody had published him before", tells us Gianluca, referring to Pam. And they managed to do it, combining his writing and his punchy pictures in an unprecedented manner. For Hajime Kimura they used mold-made paper, "because his pictures were too beautiful on mold-made". Although their instinct is a good guide, the brothers put tireless effort into each body of work. They spend months finding the good frame and the original angle for each photographer, pursuing their goal of turning photography into timeless objects.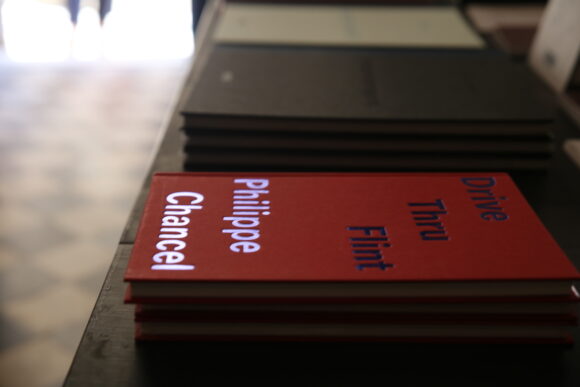 L'Artiere Bookshop in Arles © Olivier Sabatier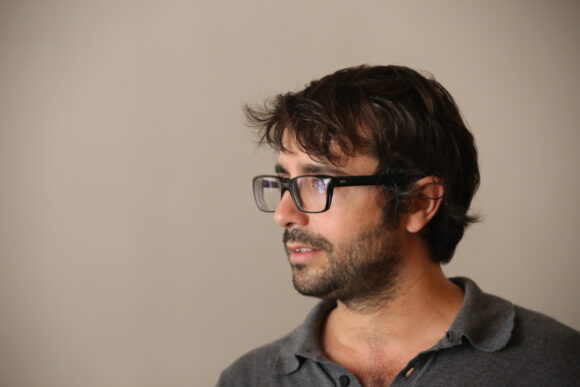 Gianluca Gamberini © Olivier Sabatier
Images © Olivier Sabatier