"Evangelización" is a familiar outlook on Mexican faith. Tonatiuh Cabello captures in this series the charming fusion of Catholicism and indigenous roots in his community.
Raised in a very Catholic family, Mexican photographer Tonatiuh Cabello has indigenous blood. He carries a pre-Hispanic name, as does most of his family, but he would never dare to disavow Catholic traditions; his grandma would be furious. The photographer grew up surrounded by this syncretism, the coexistence of dogmas and their contradictions.
This personal experience is the starting point of Cabello's work, which focuses on his community and his country. In Mexico, the seemingly contrasted relationship between Catholicism and indigenous traditions is in truth a charming blend. "This mixture exists since the colonial epoch", Cabello tells us, "but I wanted to investigate how this ambivalence is still present nowadays".
Mixing what people want to separate
According to the photographer, Mexico is a country of believers. "They believe in everything, and they buy any possible story", he says. "One day someone got persuaded I was the reincarnation of a Mexican governor". Strong beliefs and heterogeneous blends are the main features of this work. In one of the pictures two men dressed in white, wearing crosses, pose while hugging each other. We learned from Cabello that it is a portrait of a church officer and his boyfriend. "I like the pictures that put together things people want to keep separate", Cabello says.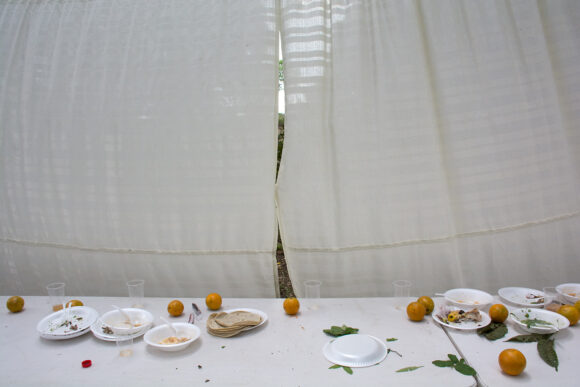 From "Evangelización" © Tonatiuh Cabello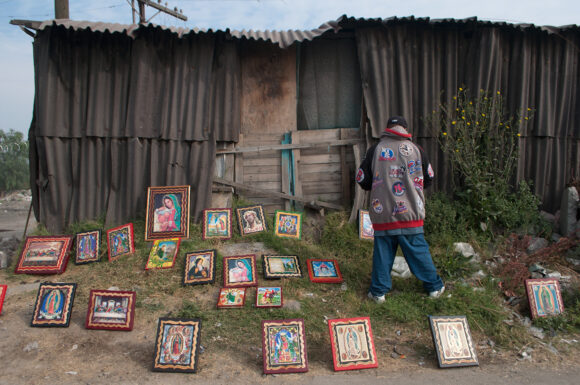 From "Evangelización" © Tonatiuh Cabello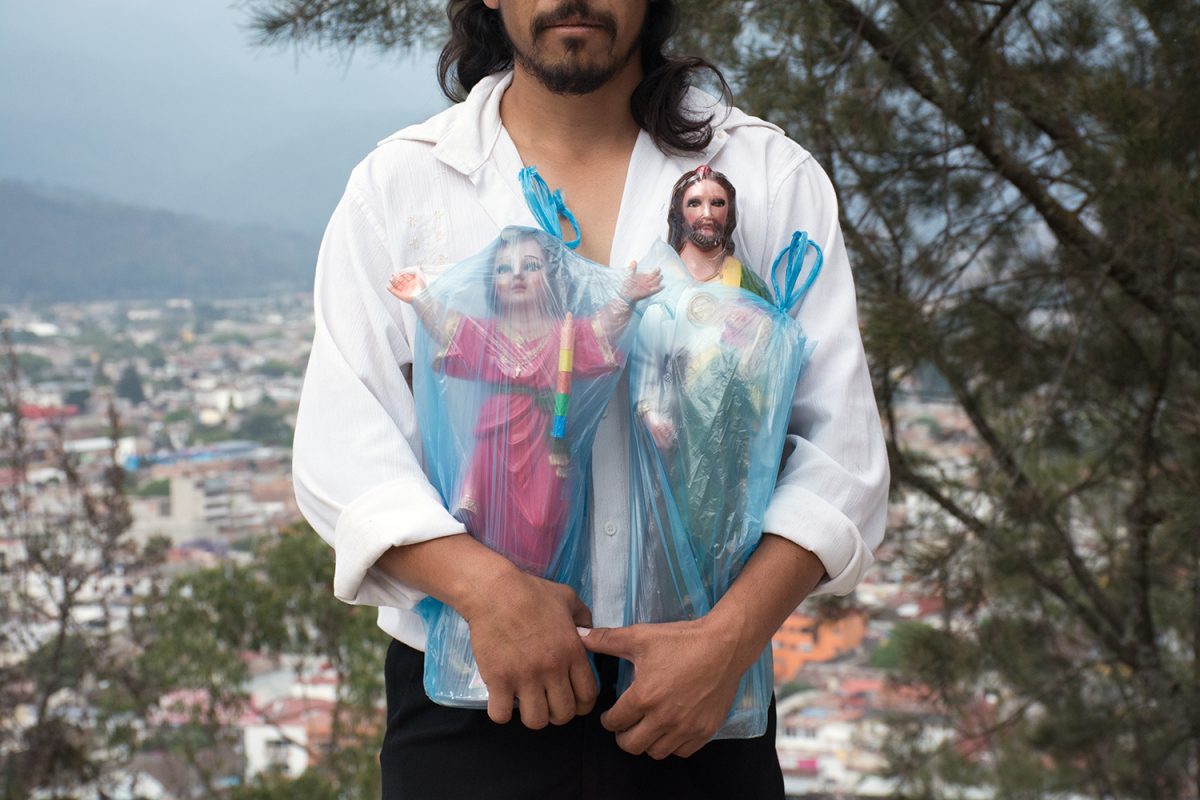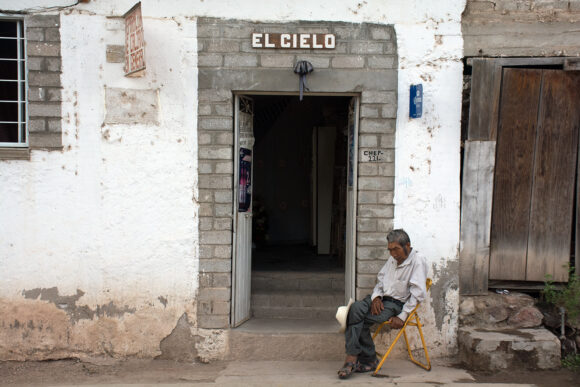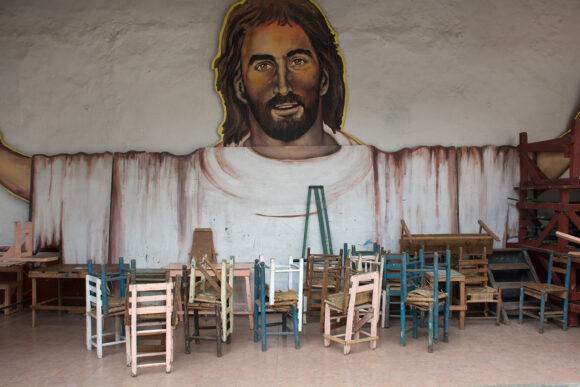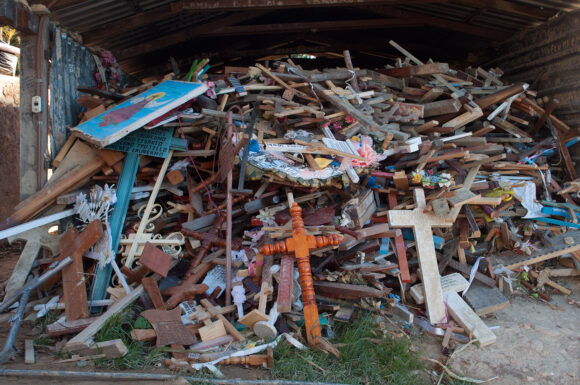 From "Evangelización" © Tonatiuh Cabello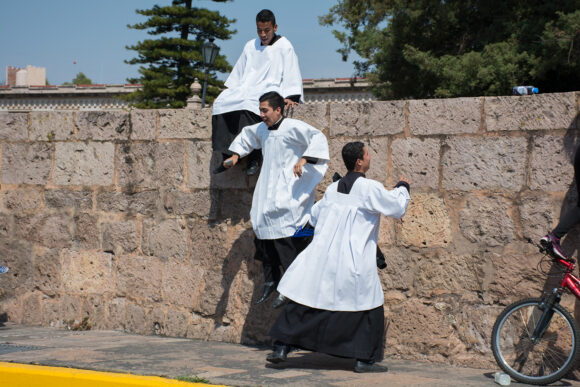 From "Evangelización" © Tonatiuh Cabello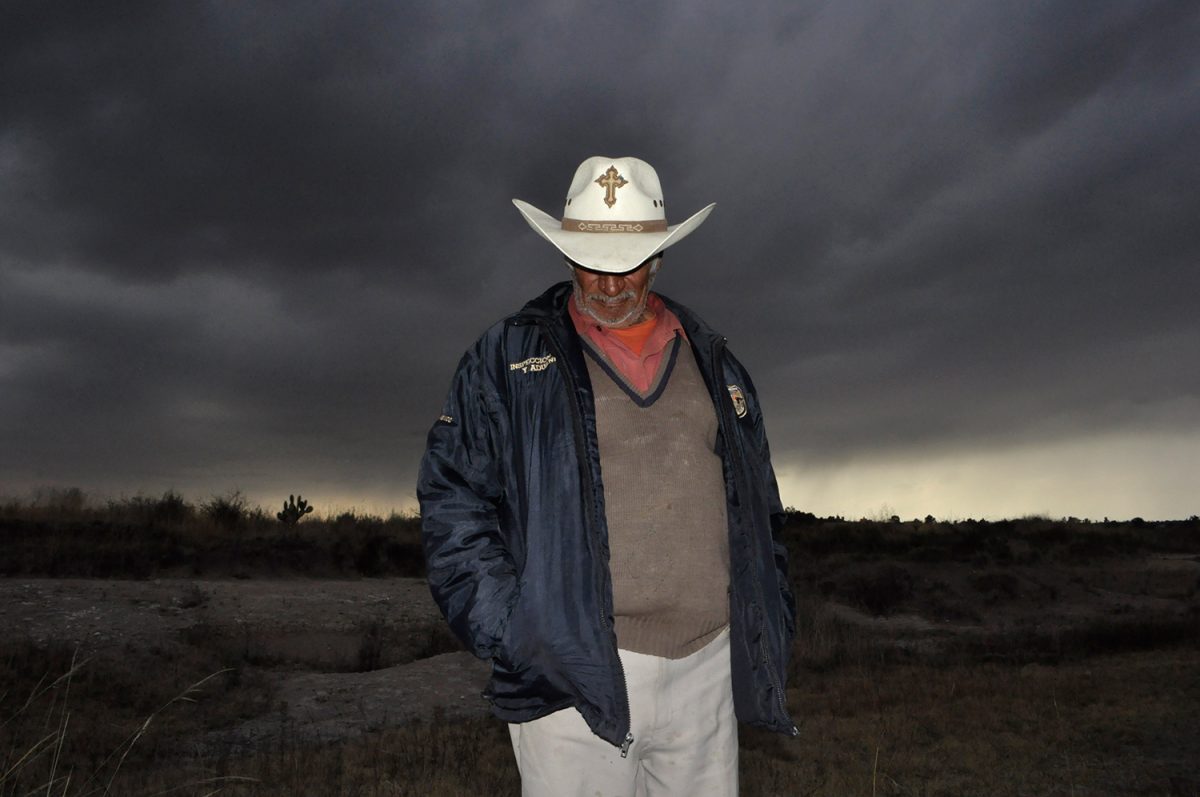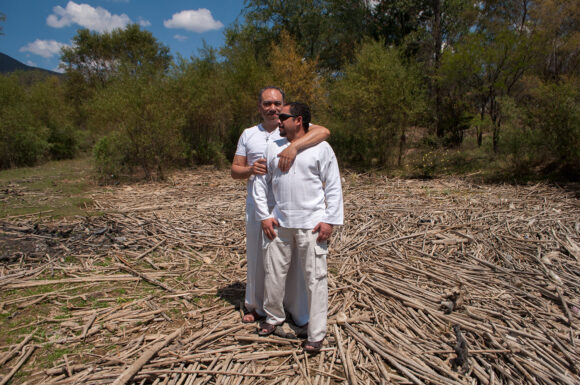 From "Evangelización" © Tonatiuh Cabello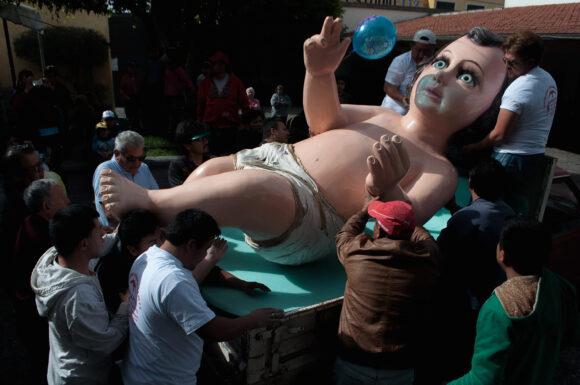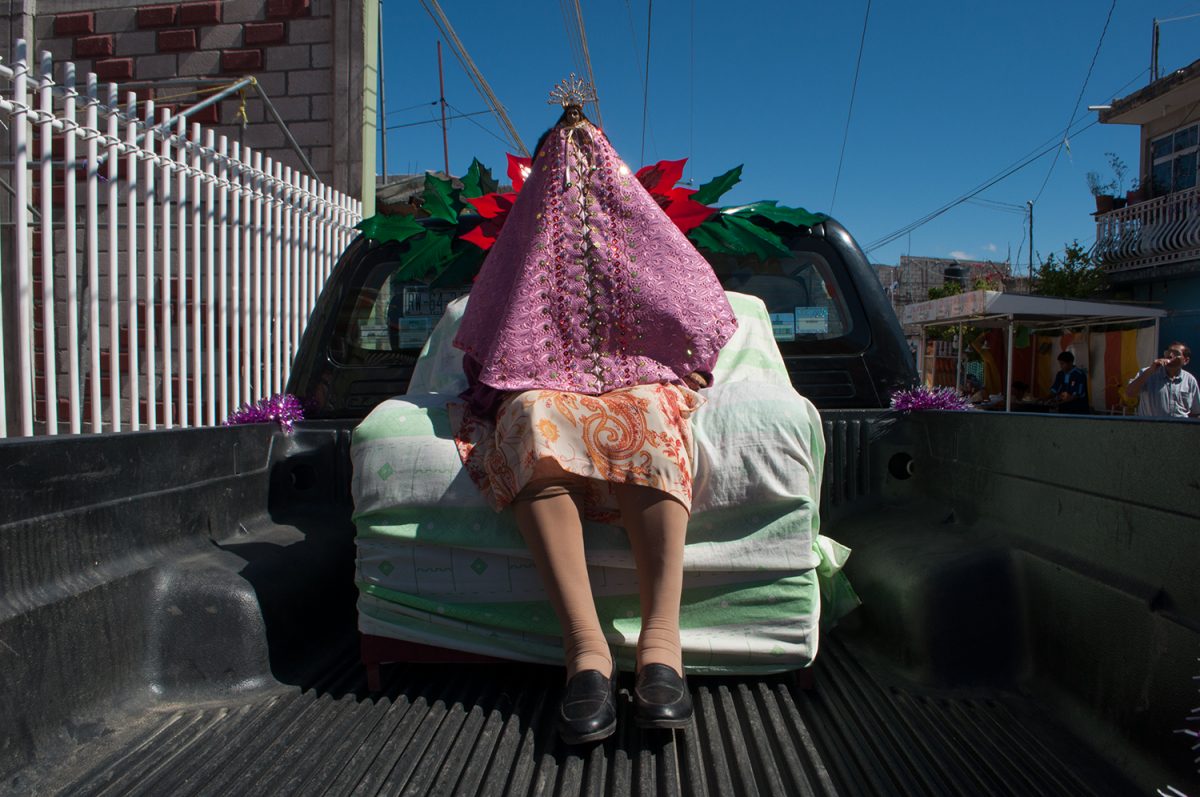 Images from "Evangelización" © Tonatiuh Cabello