After training to be a journalist, Marion Dos Santos turned to photography two years ago – as a self-taught artist. "I borrowed my father's old Canon AE1 which was gathering dust in the attic, and it hasn't left my side since. I like the grain and the time required by film", she adds. Passionate about writing and stories, she has been photographing her daily life, her trips, her journeys. People along the road can be read as a travel notebook, written along highway 1 in California. "I am moved by the ordinary, the lights, colours, and details… In an instant, everything is frozen and anything is possible – it is up to us to imagine the smells, heat, noises and everything occurring before and after the trigger", the photographer explains. Quirky scenes and brief encounters multiply throughout the series, taking us at the heart of the sunny State.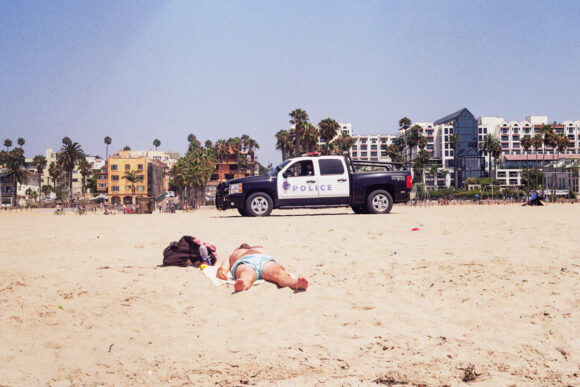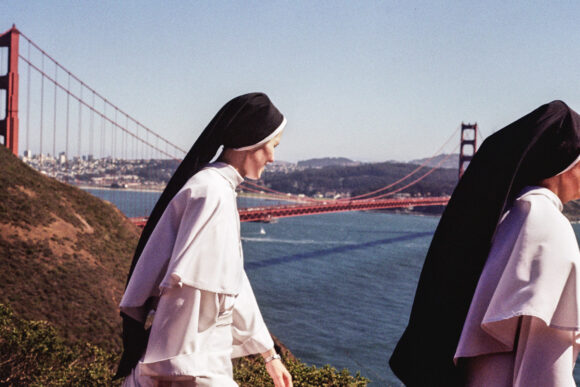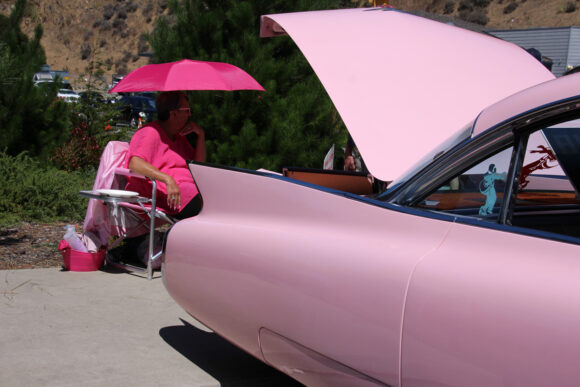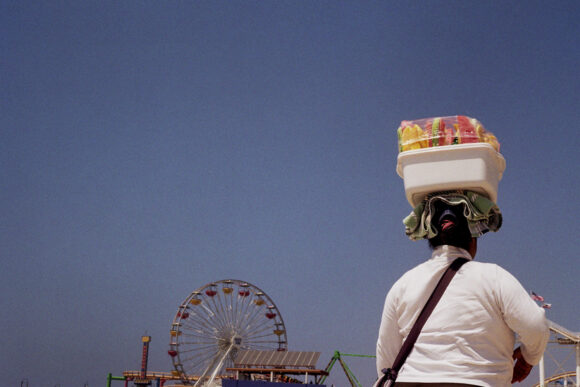 © Marion Dos Santos
"The camera makes me want to go out, explore a city, provoke encounters. It is as if the object had become a reason to go on an adventure anywhere, hoping to find an intriguing detail, an image out of the ordinary"
, Philippe Vitry, 30, says. Fascinated by the arts, he fell in love with photography when he was 15 and hasn't stopped loving it ever since – incorporating it in his professional career as well as in his travels. The lonely state was born during a trip to California. "I found myself before two vintage American cars. I felt like I had unravelled something important, a small gem that could embody the whole country", he tells us. Do these rusty, bumpy cars represent the ruins of a fantasised American dream? Or rather a thirst for freedom concretised in a road trip? "There is a whole mythology of the automobile left to explore!", the photographer gushes. Intertwined with deserted landscapes and empty diners, the car bodies become the reflection of a mysterious yet wilted America.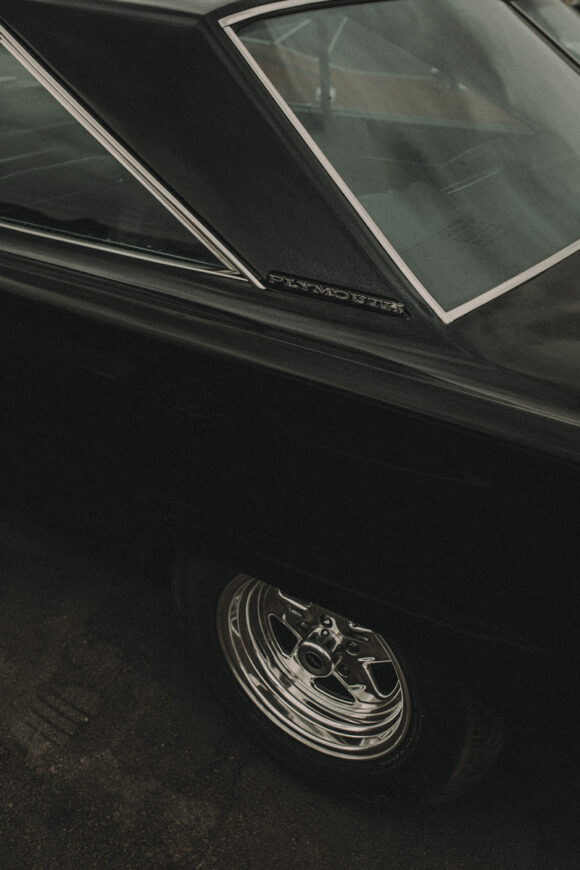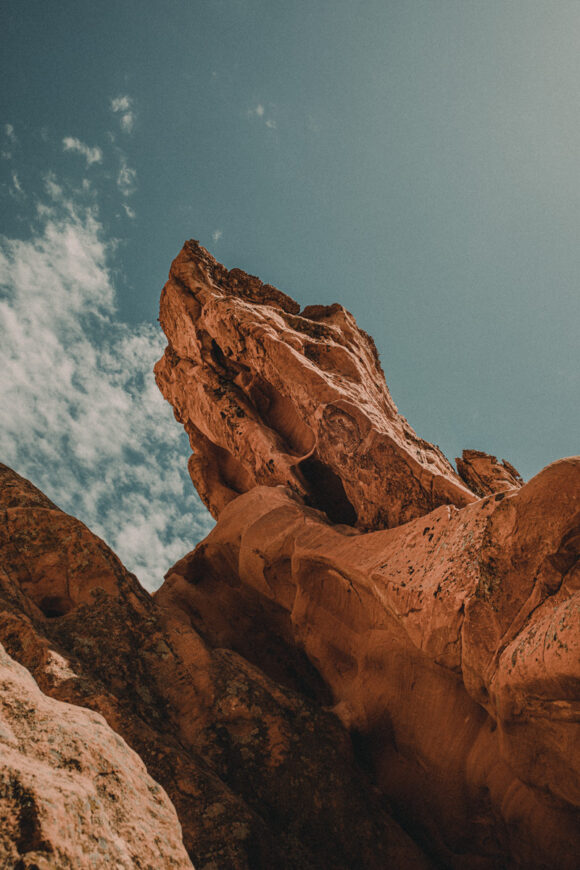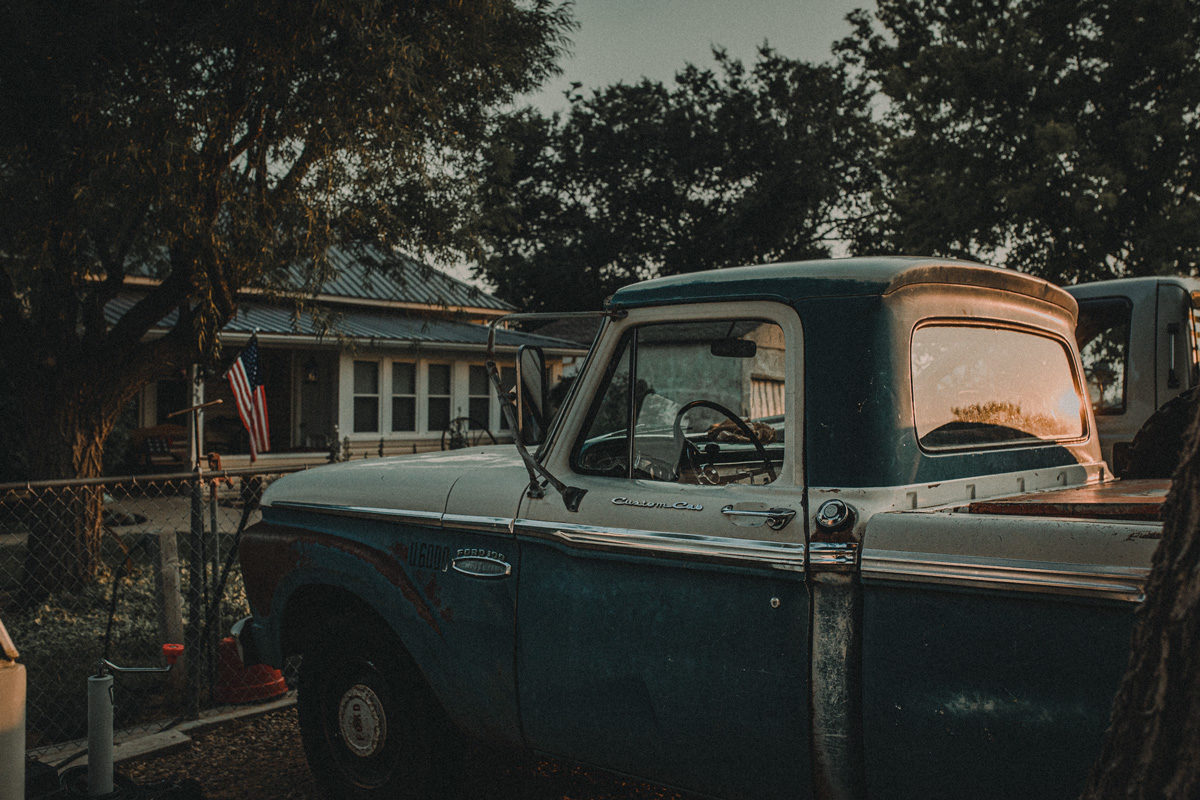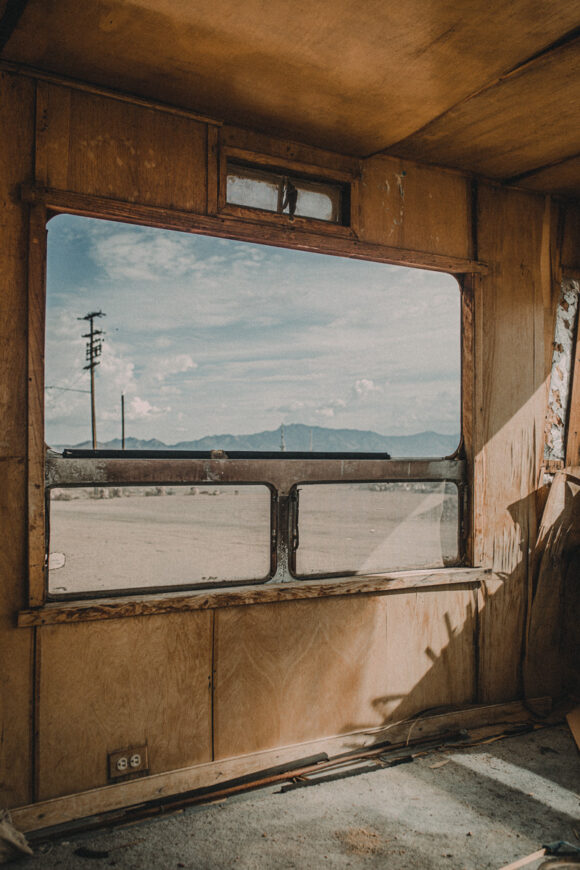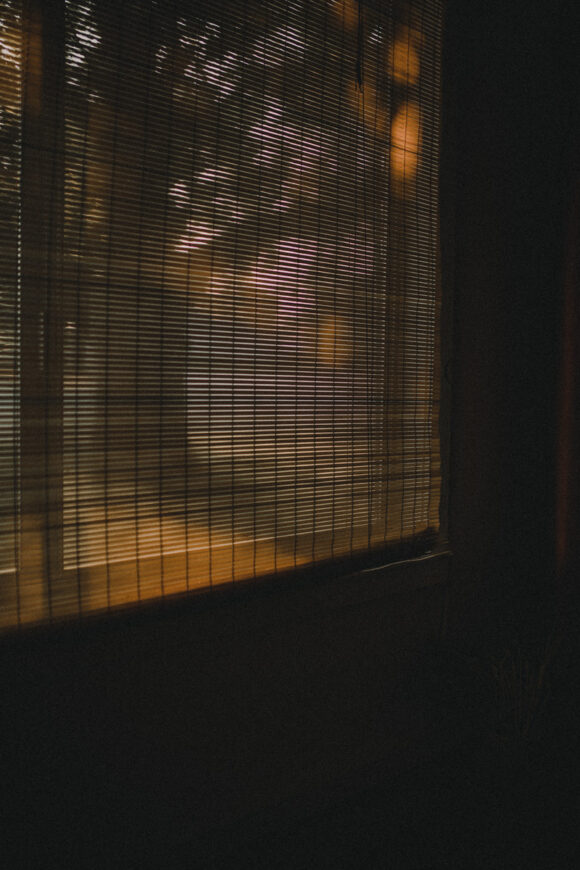 © Philippe Vitry
Cover picture: © Philippe Vitry