Photographer Aron Klein is fascinated by the old traditions of Balkan countries. His series Kukeri explore strange rituals, practiced by 'demon hunters ' in the Bulgarian mountains.
A few years ago, Aron Klein went to Bulgaria for the first time, to help organise a festival. He discovered, with curiosity, the Baltic folklore, and started documenting it. 'I have fallen madly in love with this timeless forgotten corner of Europe', the photographer tells us. 'Its tiny villages, steeped in ancient folklore and mysterious traditions'. There, he finds out about Kukeri, an ancestral custom, still practiced across the mountains of the Balkan. Men, dressed as sorcerers, fighting against evil spirits. Their faces hidden behind wooden masks, with war engravings and beastly features. Around their waists, bells ring as they dance. A bewitching ritual.
An abandoned folklore
Those men are at the heart of Aron's images. Strong, intimidating, they dominate the landscape, and demand attention. 'I wanted the composition to be simplistic to allow the power of the costumes, characters and beauty of the landscape to speak for themselves' the photographer explains. In the pale surroundings of a snowed-up Bulgaria, the costumes' bright colours seem to intensify. A noble representation of those forgotten traditions. 'In our society, ceremony and ritual have ceased to be the part of the cultural practice so I was really drawn to document those communities' Aron reveals. Each image introduces a unique character, inspired by Bulgarian tales. A common myth unites them all, but their background stories were built from distinct legends, varying from one village to another. The men's clothing become symbols, meant to embody those subtleties. 'Every year the men dress up as the same monster and spend the day embodying its character'. And, from the Bulgarian snow, Aron Klein's story emerge. 'A documentation of magic'.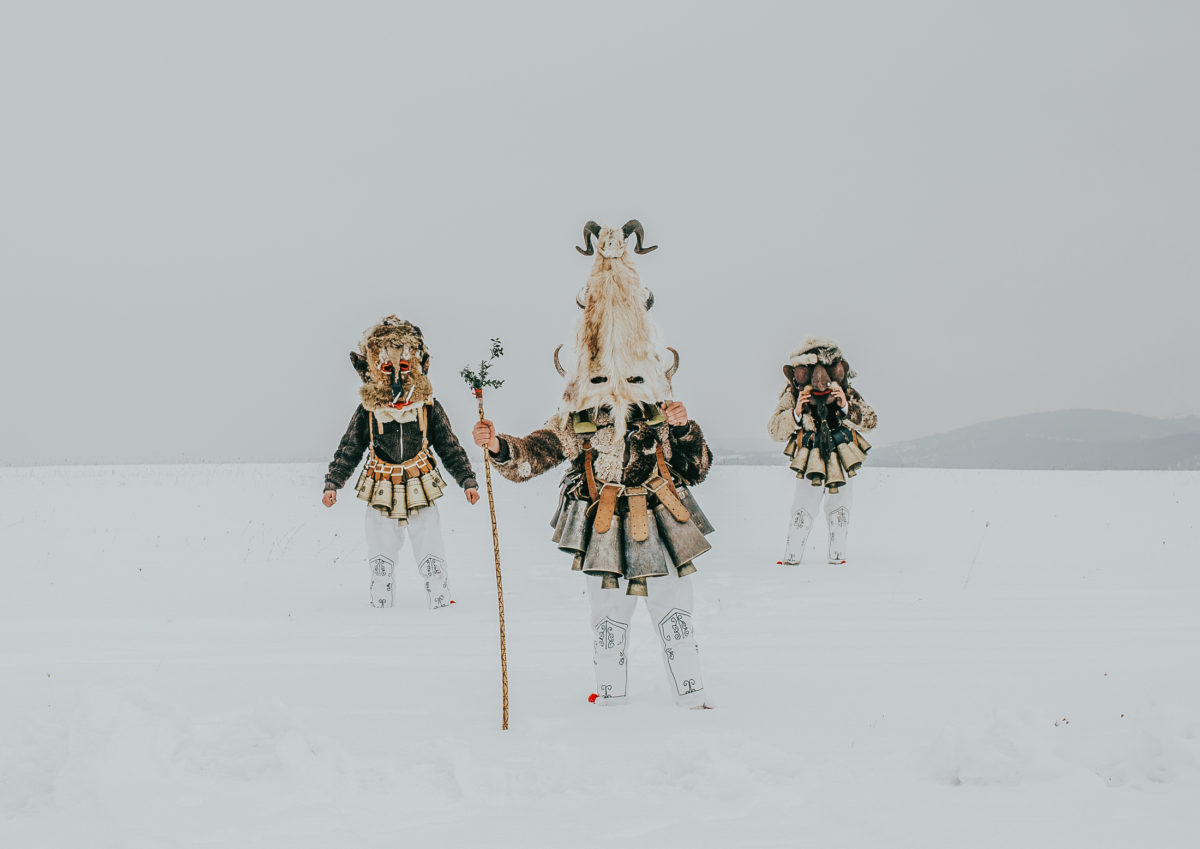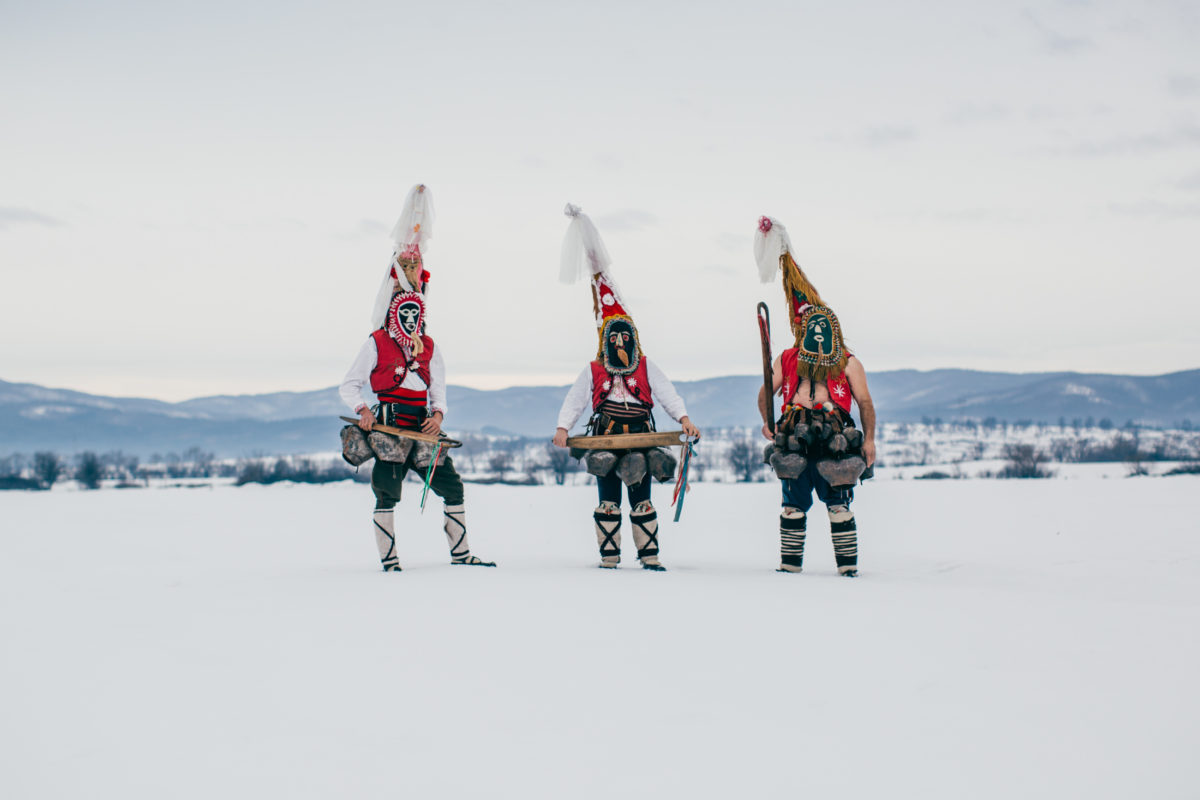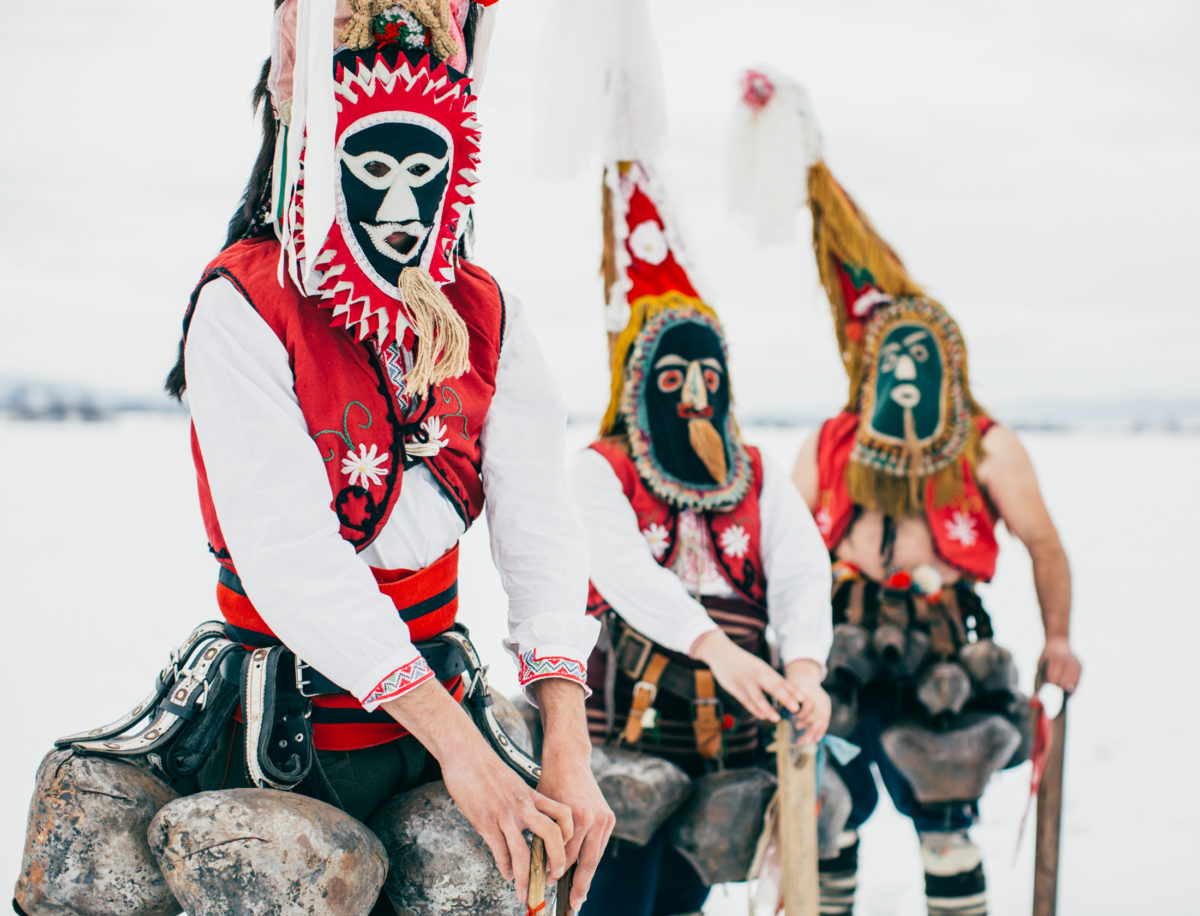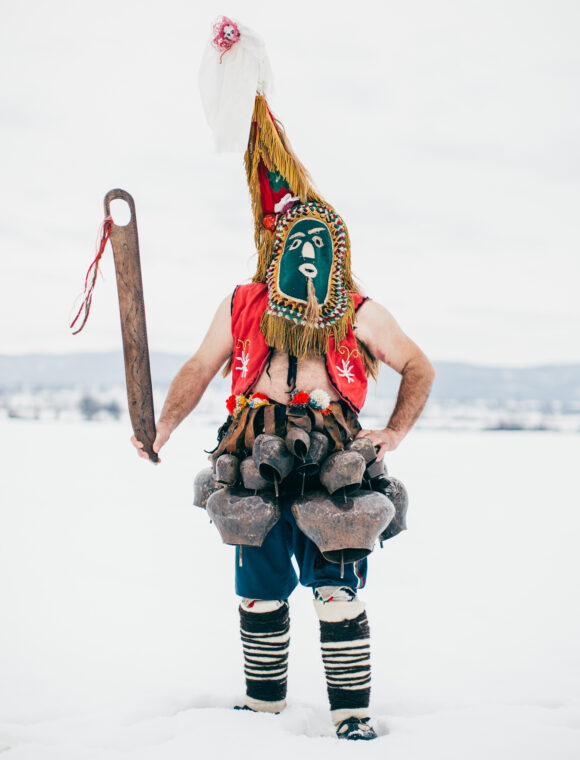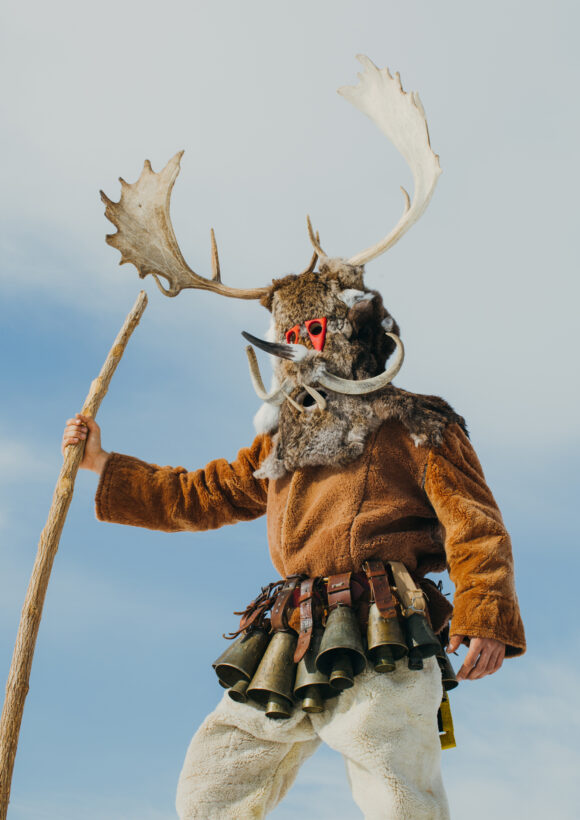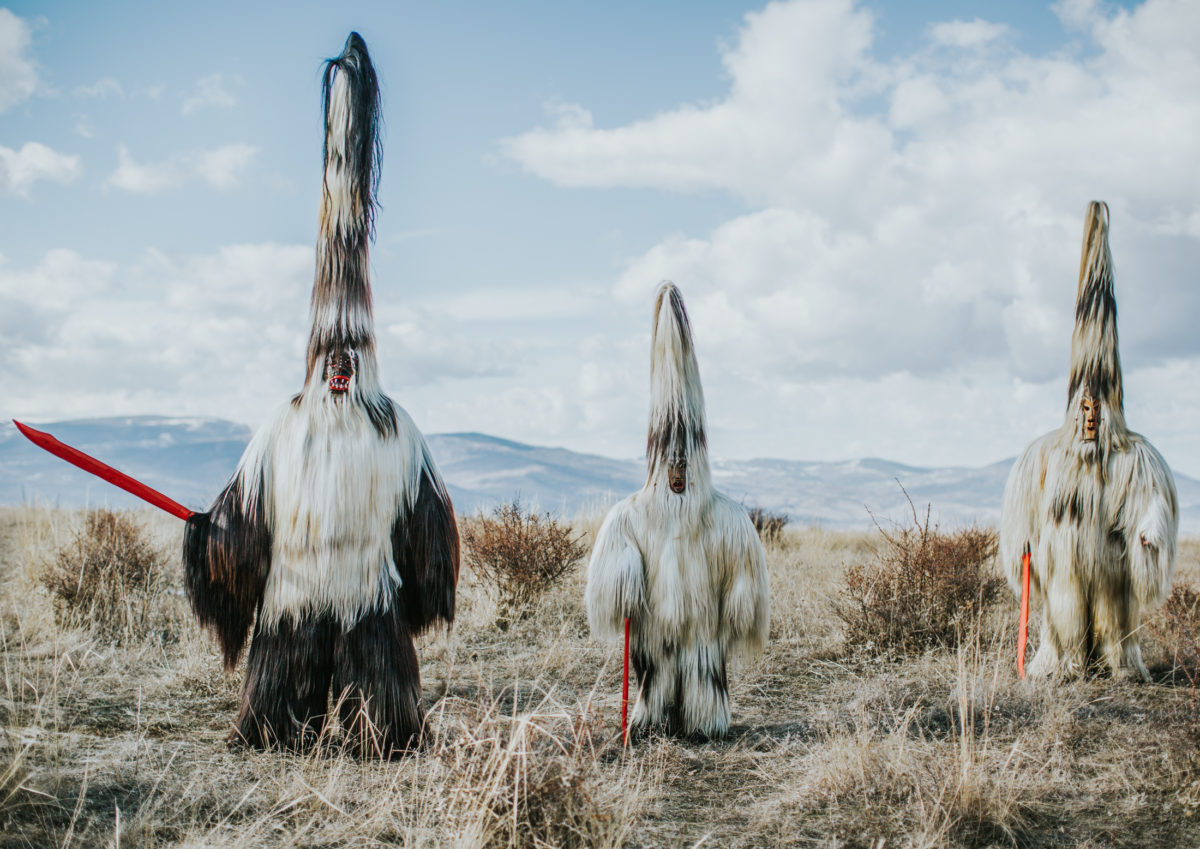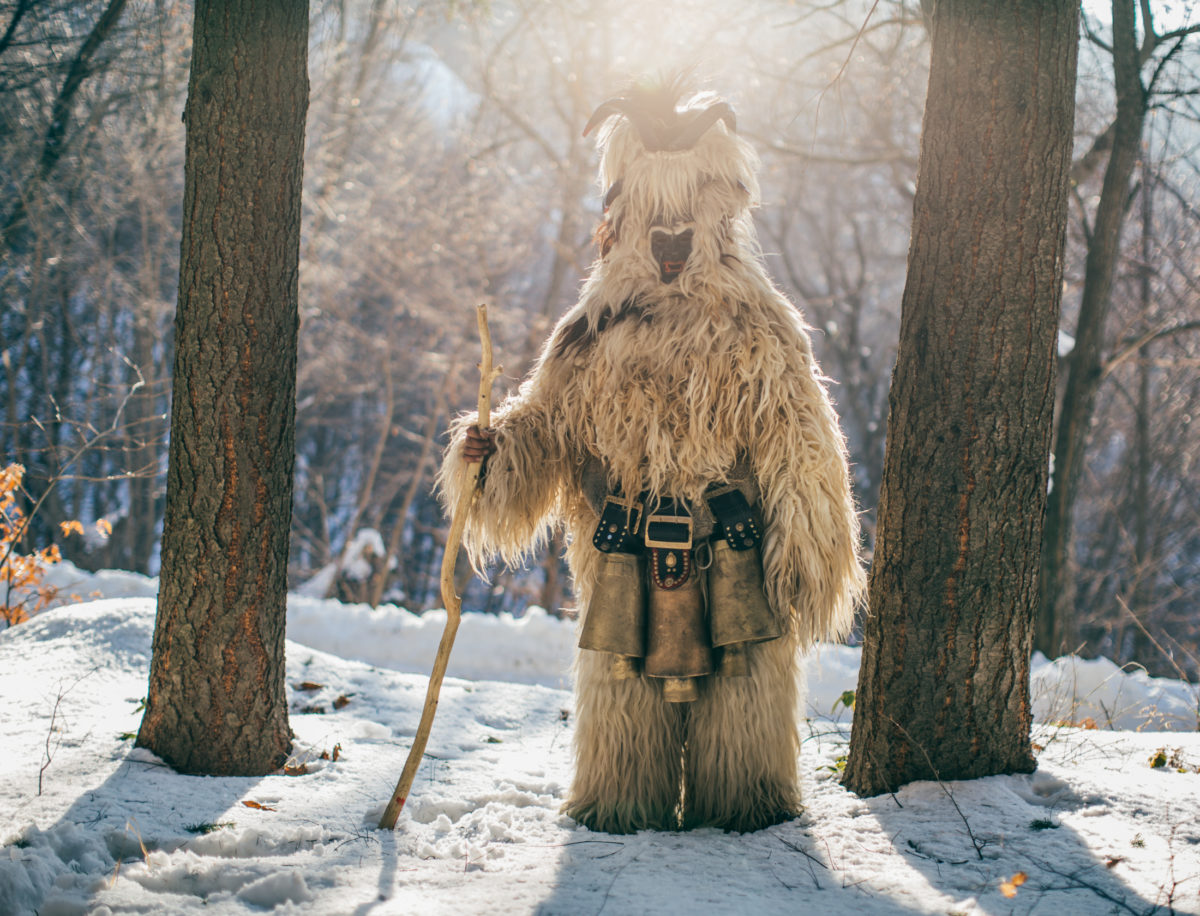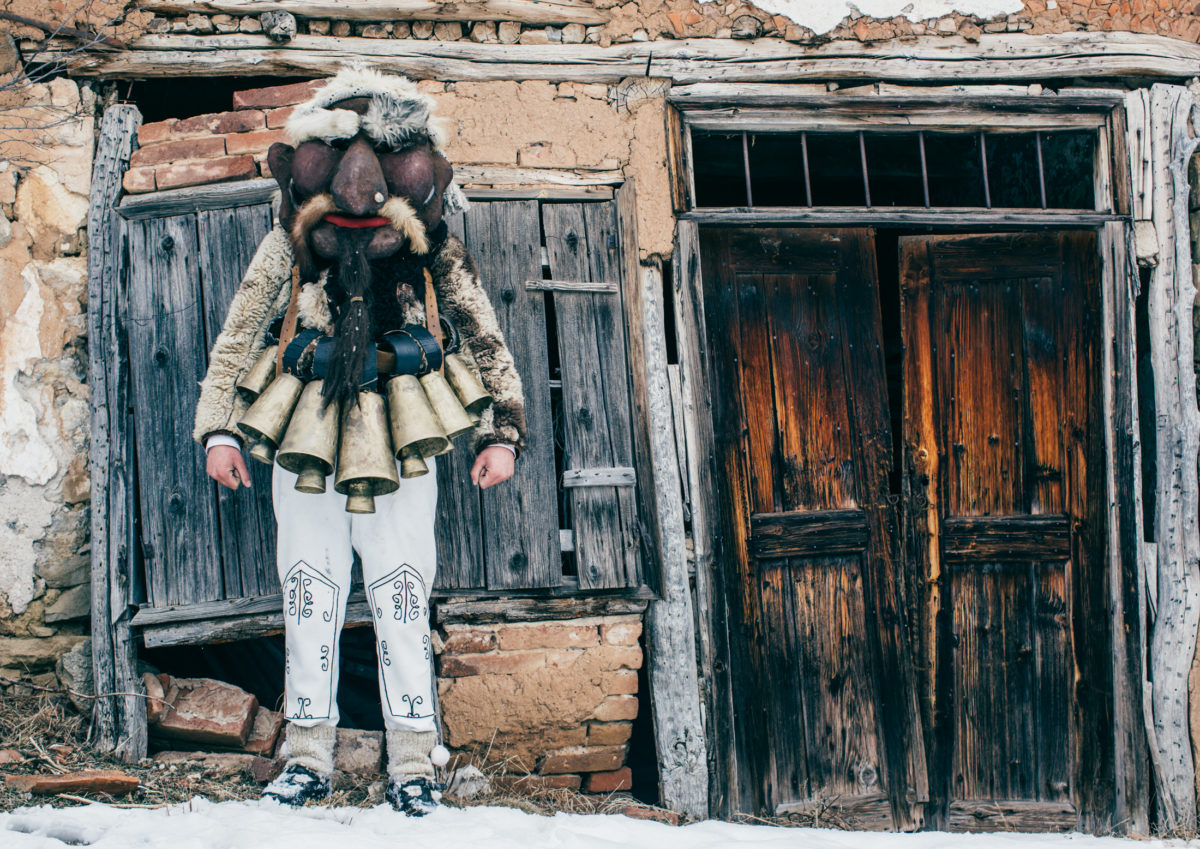 © Aron Klein