Paul D'Amato spent a crucial part of his life and career documenting the Latino community which he was able to capture inside-out in a unique manner. He centers his series El Barrio in the neighborhoods of Pilsen and La Villita, following the lives of a diverse community permeating colour, sensations and emotions. This series is a collection of photos and writings collected over the 14 years he spent there which would later on be put into the form of a book in 2006.
Raised in an era full of social imbalances, Paul D'Amato grew up in a world that was drastically evolving around him, shaping his vision of the world that would pervade into his photographic eye. This would fuel his taste for specific subjects generally adding a social input, visible in his works while he captures a community, entangled within movement in each frame, allowing his camera to stop time. The photographer, aware of the world at large embrasses all diverse situations that may arise while shooting this ongoing project. While spending 14 years living in east coast, his relationship towards the latino community blossomed from a work project into his personal life. From shooting the gangs and tying connections, he was then invited to dances, meals, which soon crafted his work into a refined and polished collection of pictures portraying a colourful community thriving amongst culture, families, friends and gang tensions.
"It was as if the photographs and writing described separate but parallel realities"
An outsider on the inside
Paul d'Amatos photos encompass a range of surreal mysterious realities : bare knuckles, sincere looks of anguish, a child in a moment of bliss. He captured a variety of scenarios and emotions recognized within ourselves making the series El Barrio a personal journey for each and everyone of us. The texts supporting his photographs derive from his journal entries at the time and both go hand in hand. While shooting all day and writing all night as a way to decompress, Paul intertwined two mediums, both speaking for themselves while overlapping and complementing each other's voices. By integrating visuals and words, both equally enriching, it creates a diverse intellectual trace of the neighborhoods Pilsen and Little Village in Chicago, constantly evolving. By straying from traditional photojournalism his work retains a personal intonation, striving for the 'truth'. How so ? As Paul described, the photographer "would have to go through the Razas to get into the community through the back door". He integrated the iconic hispanic areas and was able to seize a moment through his camera that he was not just photographing a Mexican community, but humanity in all it's theatricality. From taking a copious amount of pictures over his time spent there he was able to reduce his choice used in El Barrio to a collection of dynamic, graphic that would be used to depict of visual poetry of the Hispanic Chicago from the late 90's.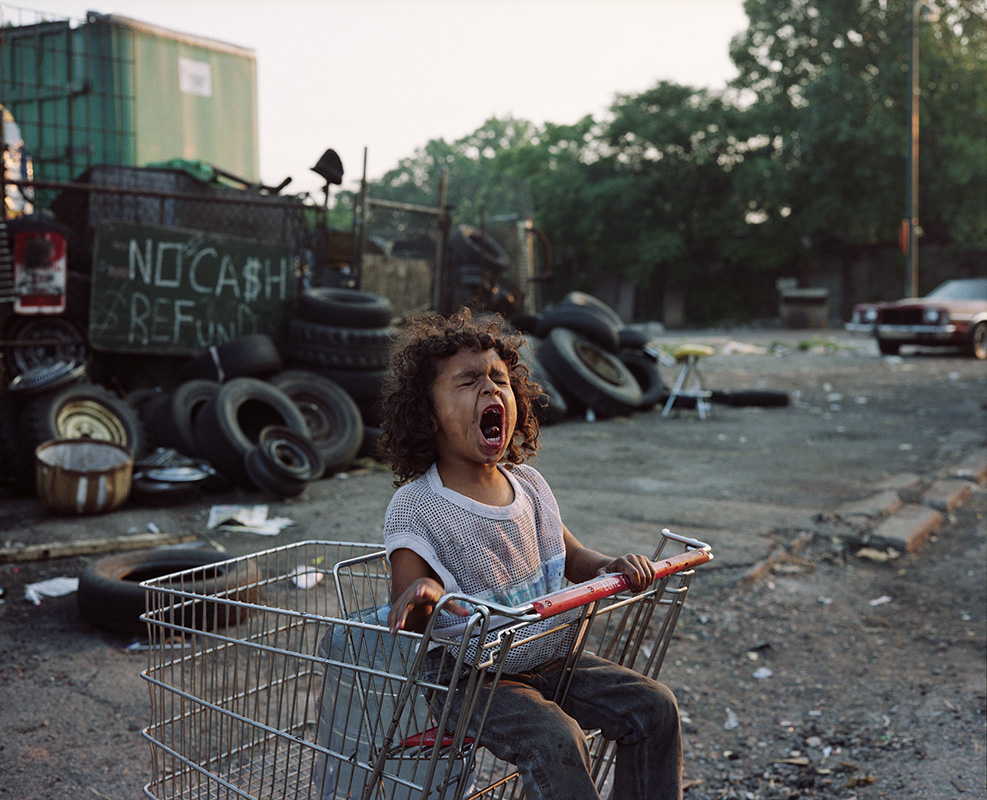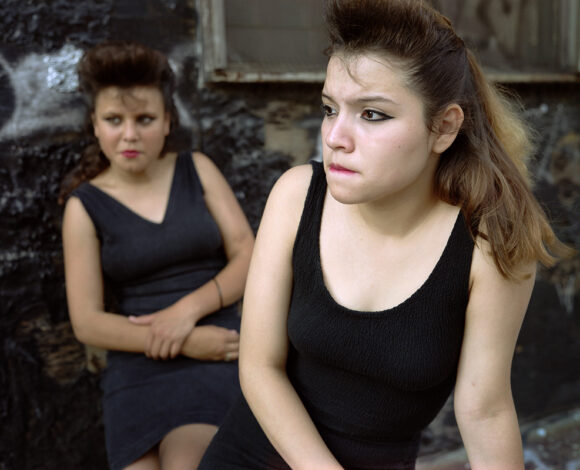 © Paul D'Amato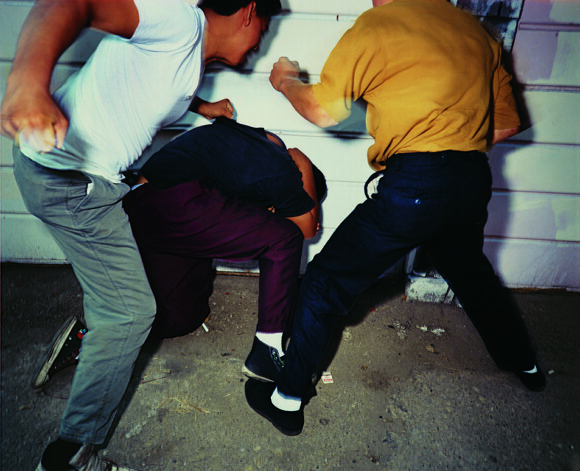 © Paul D'Amato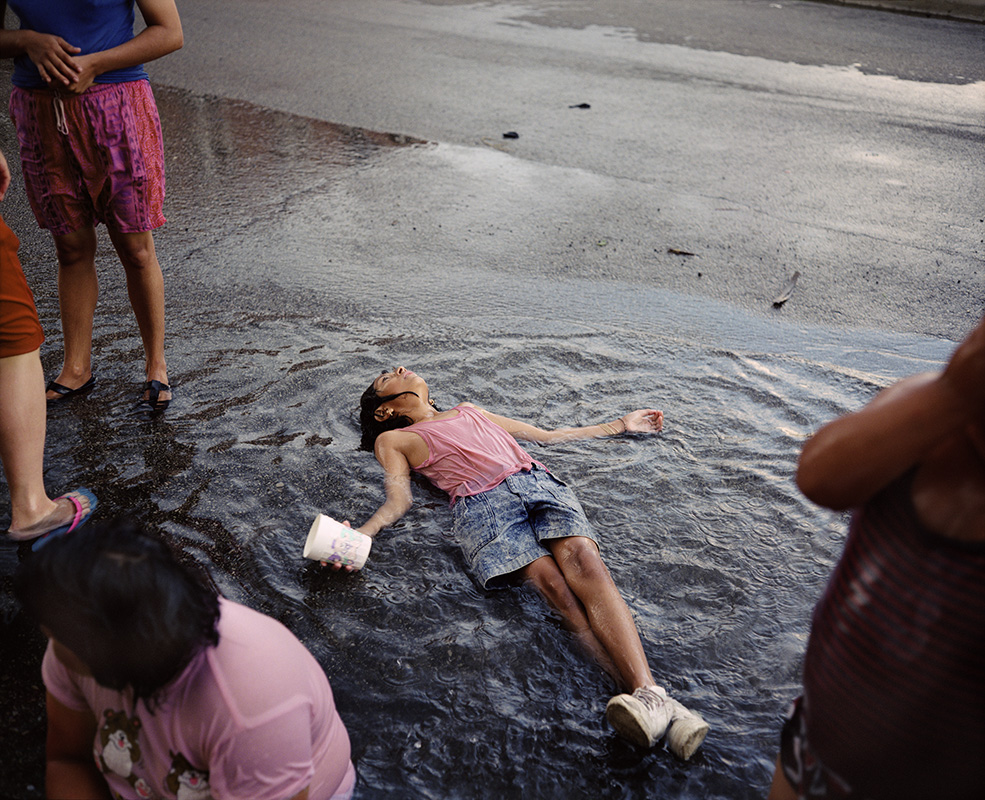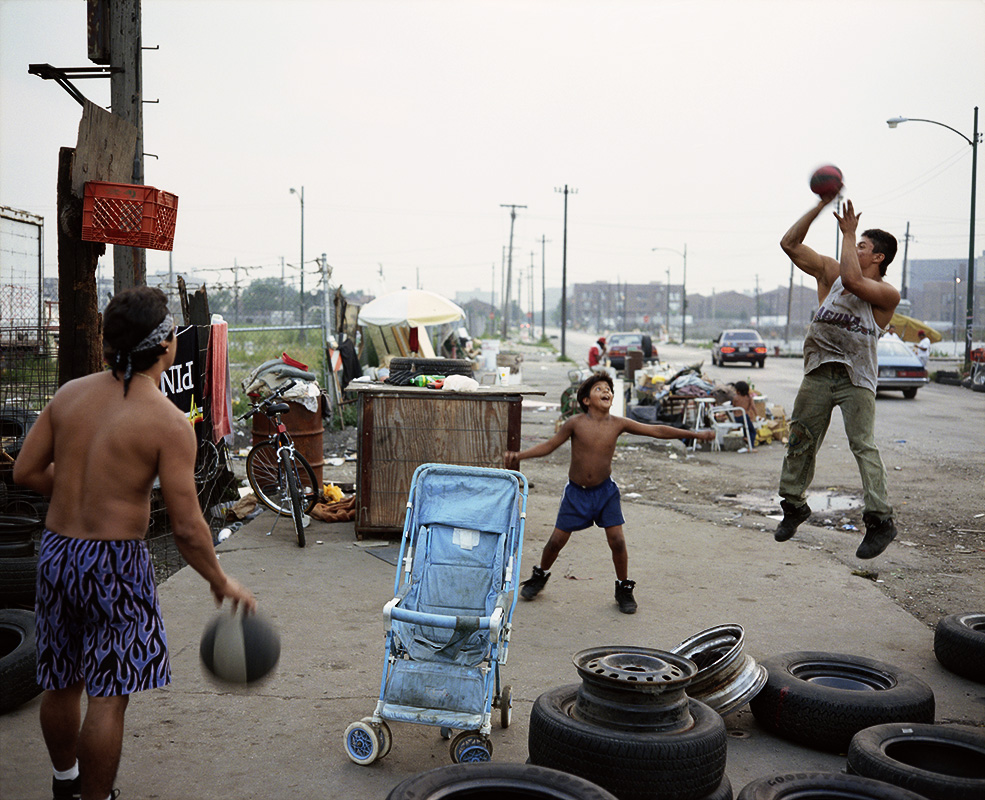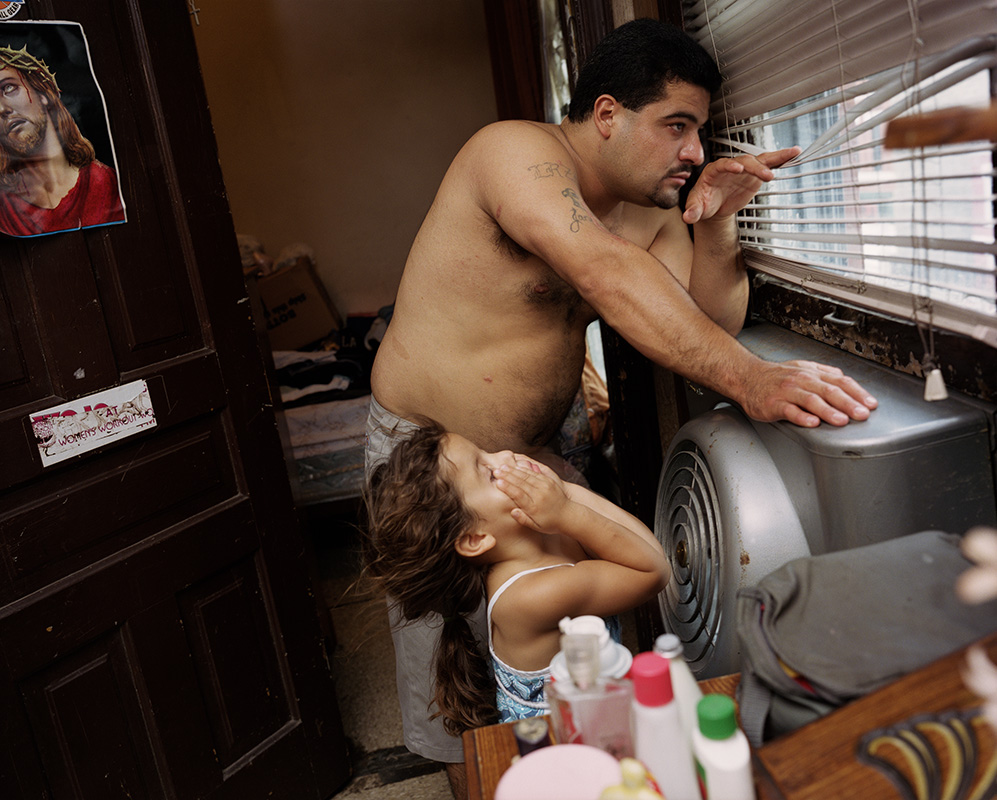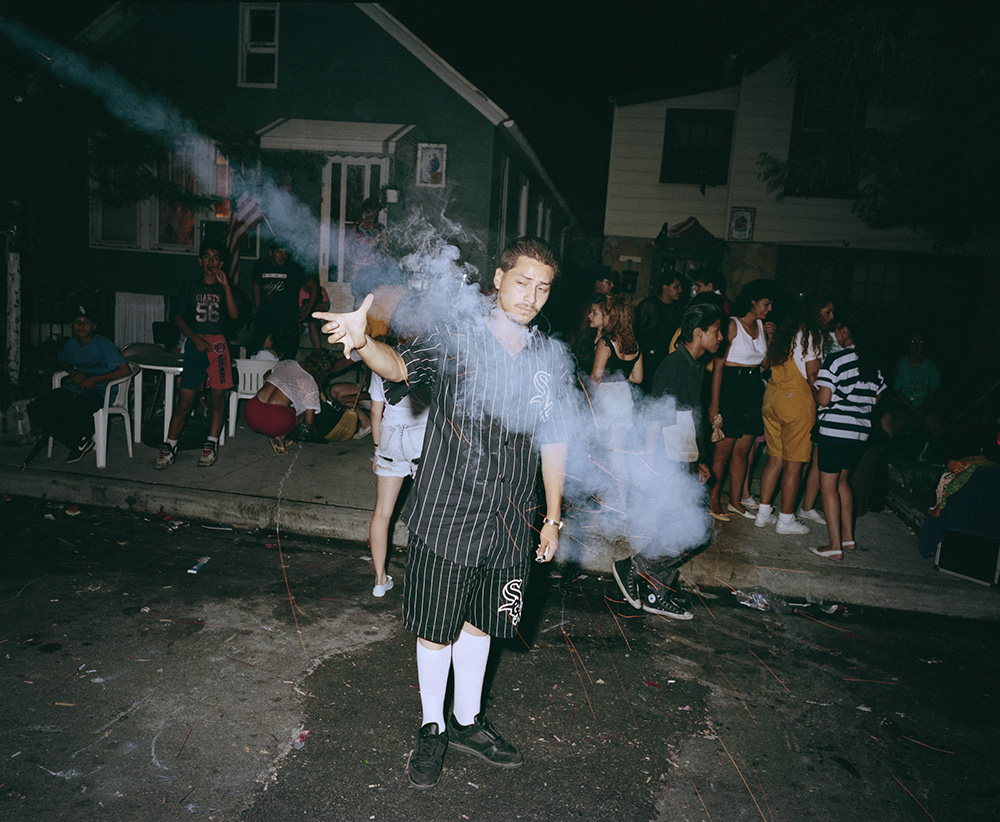 Photos by © Paul D'Amato