Delaney Allen's photography has a strong personality. Throughout his series, the American photographer vigorously affirms his style with marked symbolism, highly emphasized textures and an extraterrestrial rendering of nature. In his new series, Artifact, we can still find the trademarks of Delaney's work, but the subject is original, radically different from the photographer's previous series. An habitué of personal and intimate topics, such as the end of a relationship or his own loneliness, he focuses here on more philosophical questions. In Artifact, Delaney deploys his dramatically lit and well-composed frames to tackle the relationship between the natural and manmade. Inspired by historical portraits, he combines landscape photography with staged portraiture, and explores the dialogue between fact and artifact. Besides blurring the boundary between what is natural and fabricated, Delaney interchanges the two elements, dresses the one with the other's clothes, creating implausible yet extremely vivid compositions.
Fisheye: How artificial is this series?
Delaney Allen: For me it's the basic learned understanding that photography is truth. But with time, the advancement of technology gave photography itself the possibility of becoming misguiding. With this series I want to blend these elements of truth and fiction. Since the audience is aware of the potential illusions photography can create today, I want to leave these viewers questioning what they are seeing. With Artifact, I purposefully combined elements shot in nature with others shot in a studio. For the latter, I used both a traditional approach to portrait making and a technology-based style using the green screen.
Why do you always adopt this abstract aesthetic?
Although I ultimately hope to be a storyteller, my conception of this is unlike a photojournalist's. I aspire to achieve this route through means of blurring the known and unknown. This process is itself the key to taking the spectator somewhere new.
Why did you choose this title, Artifact?
The word "artifact" is prevalent throughout art history and speaks to articles we are not accustomed to in daily life. I felt this entrance point a necessity when titling the series. Artifact, as well, identifies the work as a truth, an existing thing, a fact. But at the same time it is manmade, artificial. This was another attempt to fuse fiction and reality.
Why did you use staged portraiture?
When peering through history books in preparation for the series, it was apparent that past civilizations were exhibited, either through painting or photography, showcasing their location and dress. I included staged photography in this work to display the characters who might have lived in this world. Pairing such photography with nature photography was aimed at representing the past and present civilizations in their elements.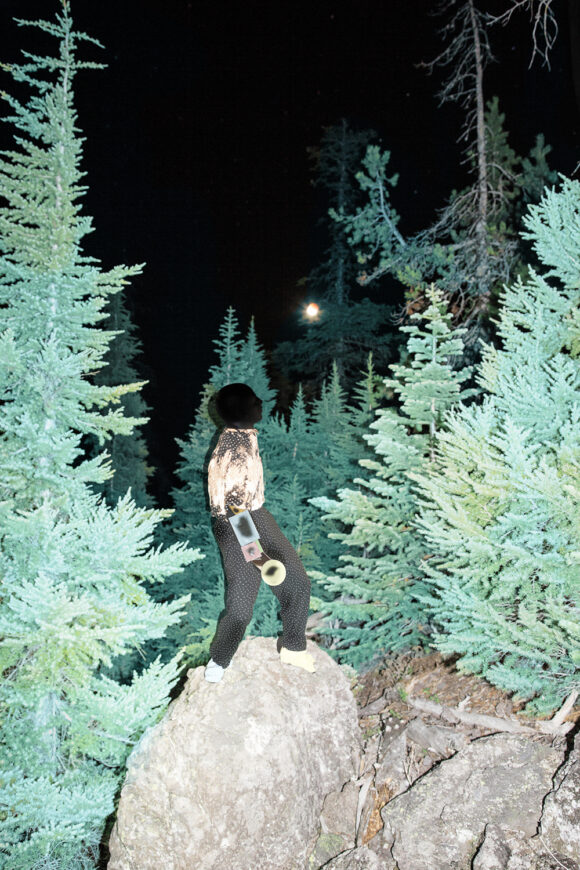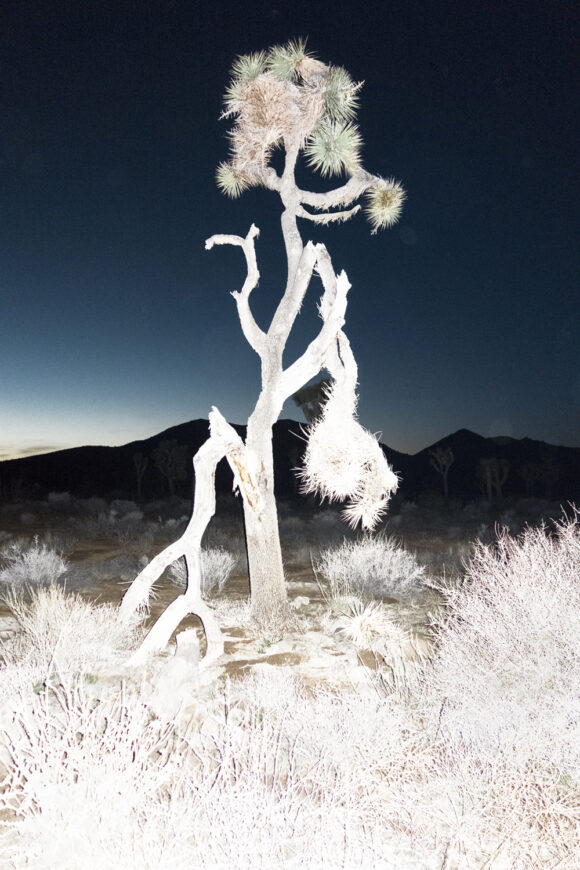 What is the role of nature in the series?
That reciprocal role of humans and nature allows for an understanding of place. By sporadically placing these people within an environment, I concluded that it must relate the idea of people and natural elements that they inhabit. The color palette for clothing was also based on pigments found within the settings I visited. The two elements, nature and human, are built with the other in mind throughout the work.
On a personal level, what does this series represent for you?
It represents a shift from my previous work. With my earlier series, I approached universal issues in a personal manner, using symbolism and focusing a lot on the editing part. With Artifact, I surpass these concerns to challenge myself with a new form of storytelling, with technology playing a very important role.
Who are the people in the series?
Usually all my portraits are self-portraiture. With this series, I furthered that notion, masking my face by using found, manipulated faces built on Photoshop. This understanding of technology granted me the ability to explore the framing of an entirely new civilization.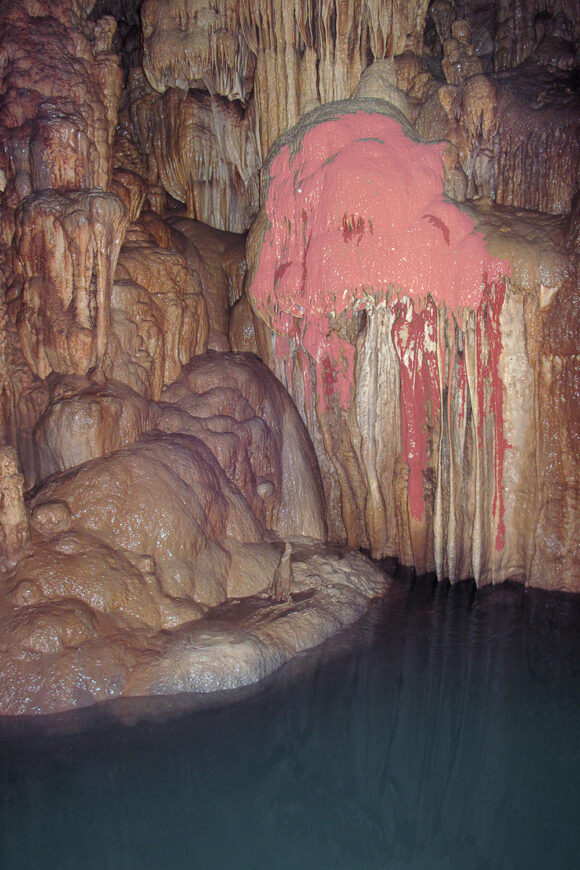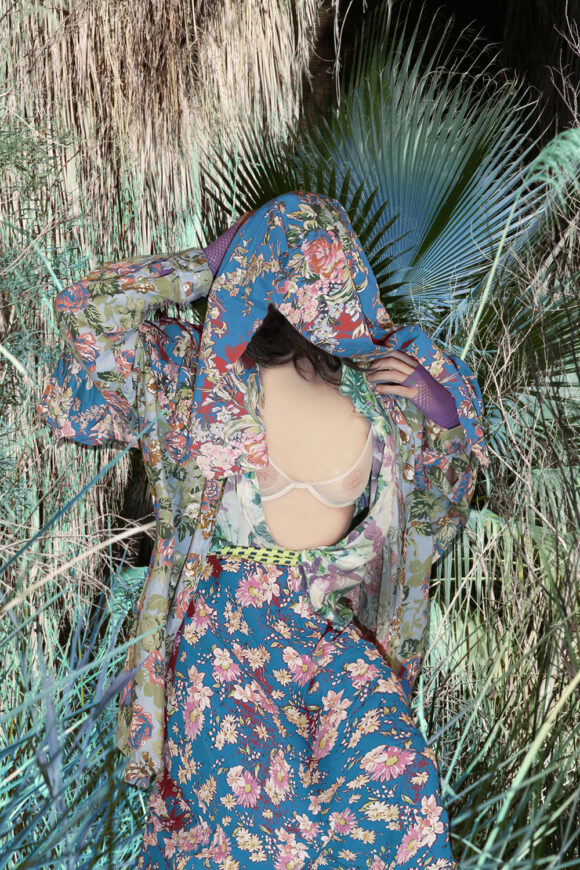 From "Artifact" © Delaney Allen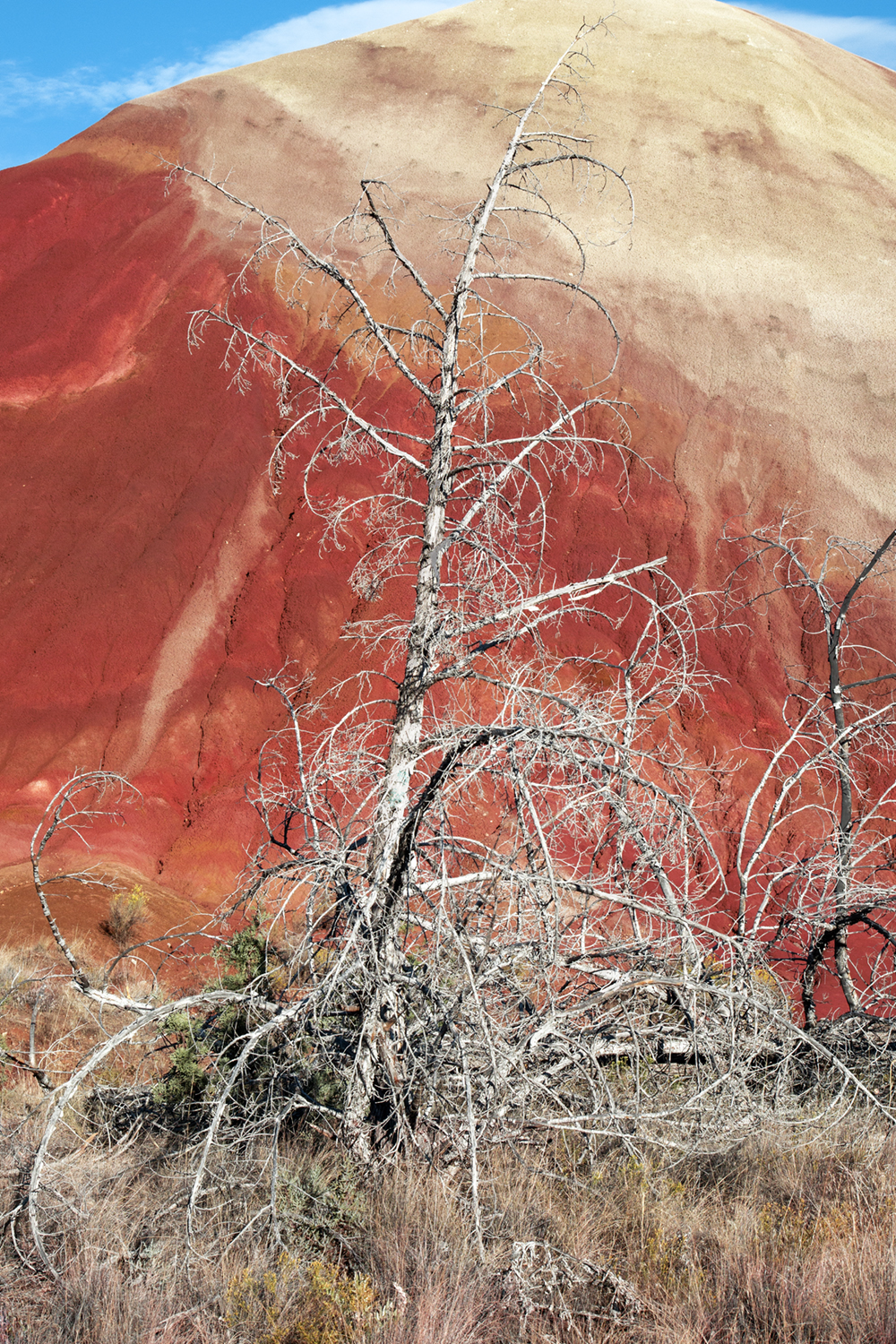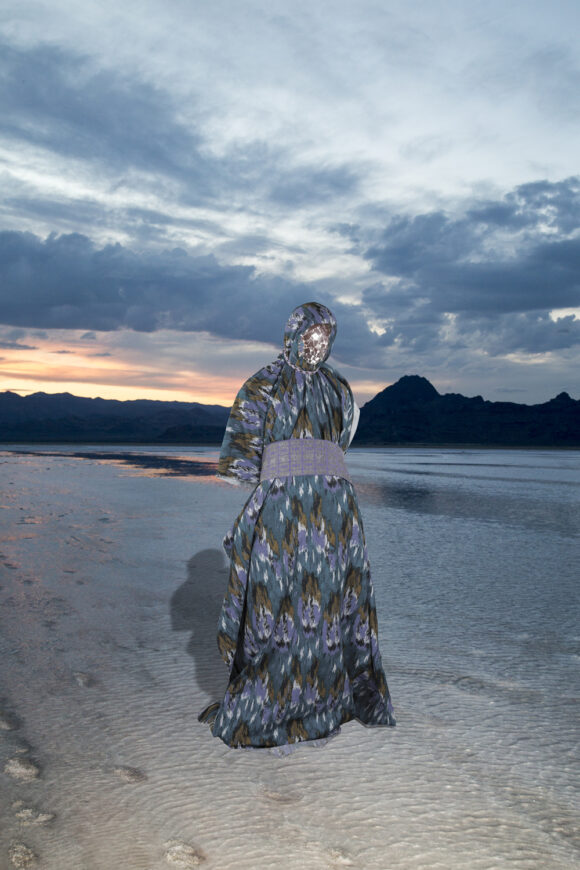 From "Artifact" © Delaney Allen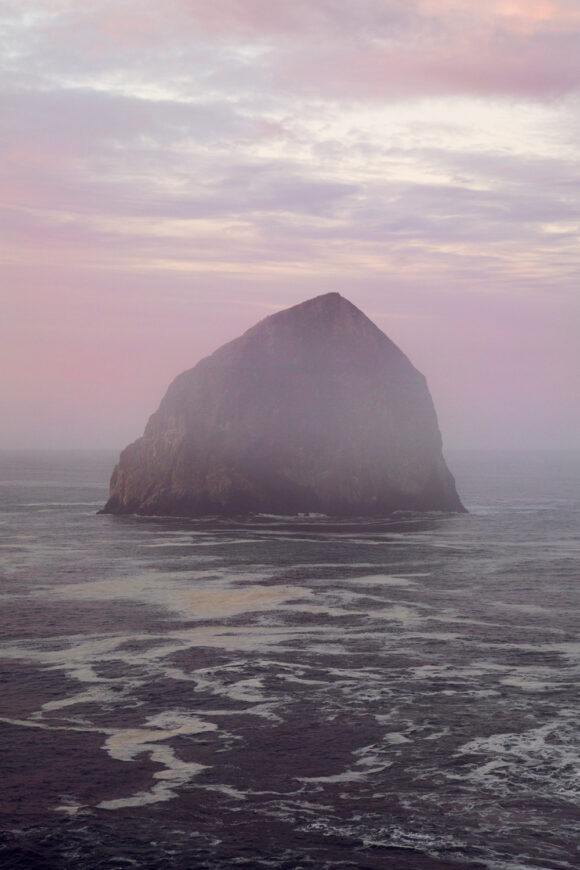 From "Artifact" © Delaney Allen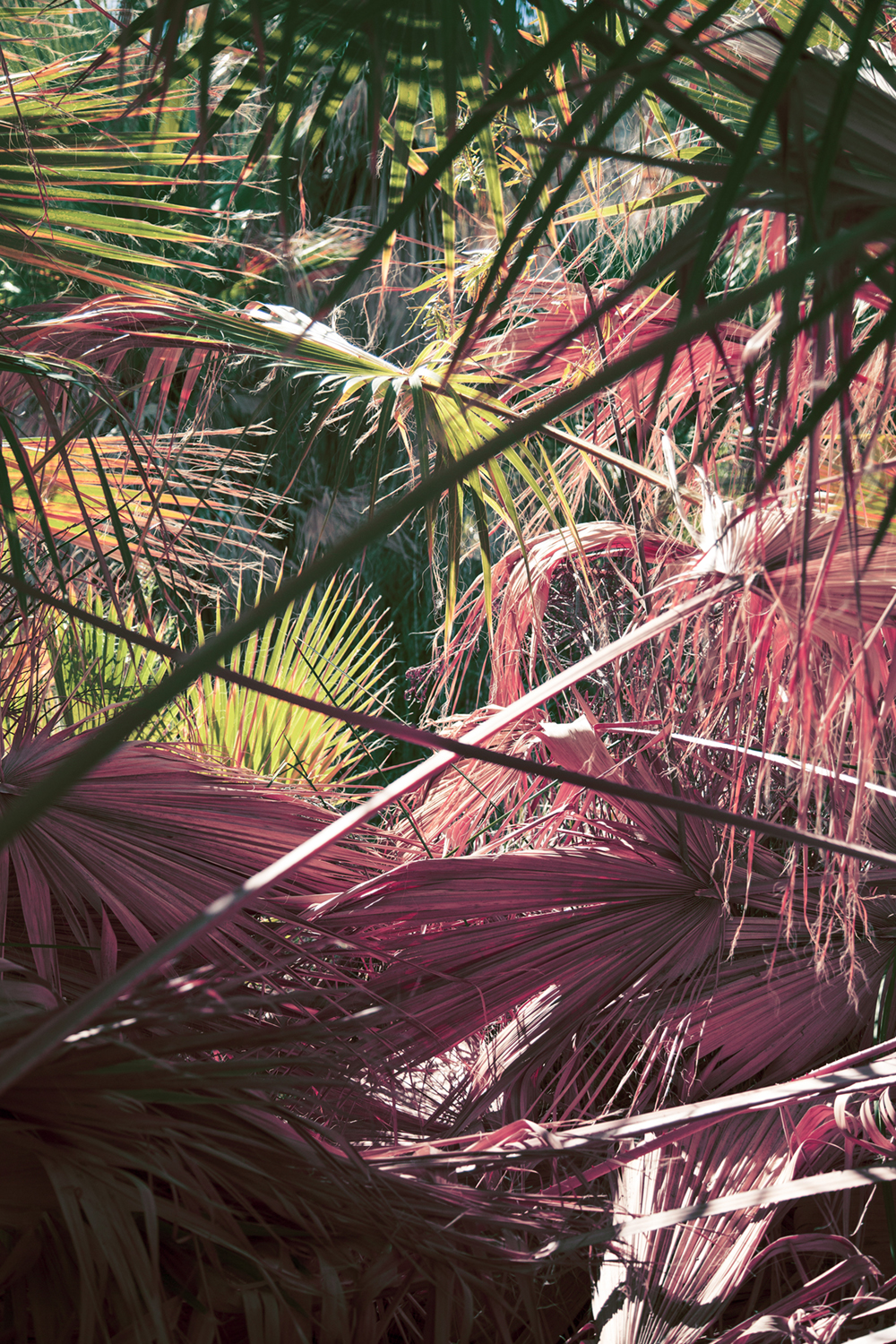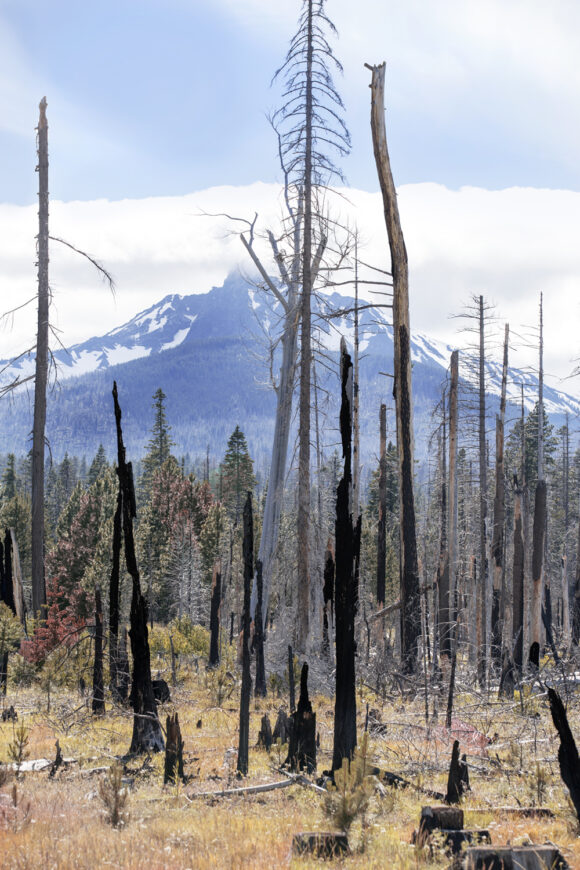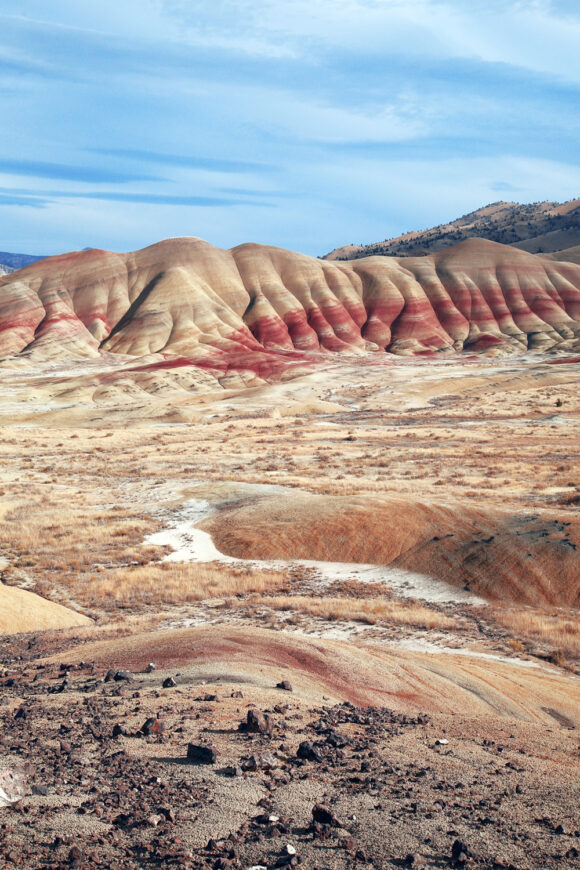 From "Artifact" © Delaney Allen
Images from "Artifact" © Delaney Allen