Italy, Turkey, Georgia, Oman, Iran, Kenya… Each country has its own marvel – its own Instagrammable marvel. In The Place nobody went, Natacha de Mahieu questions our relationship to the world and the environment through the prism of travel. Interview with this committed photographer and explorer.
Fisheye: Who are you? How would you describe yourself, in a few words?
Natacha De Mahieu: I was born and grew up in Brussels. I also studied photography there. Today, I work primarily as a documentary photographer and video maker on subjects related to human rights and the environment. For example, I have been interested in the cause of the Uyghurs in China and Europe. I have also photographed climate refugees. I am now focusing on tourism and its impact on the world.
How would you describe your photographic approach? And for this series in particular, The Place Nobody Went?
I like to put a lot of space between what I photograph and myself. It's a way for me to take a step back from my subject and put it in context.
And this distance was particularly important for my series The Place Nobody Went. It allowed me to show, with a bit of humour, this gap between the attitude of tourists and the environment.
With this project, you offer a reflection on tourism, but – above all – on travel…
I have always travelled with my three brothers and my parents. Every summer we used to travel around Europe in an old van. We often ended up far from all the tourist places. My parents tried to introduce us to adventure at a very young age.
When I was 23 years old and penniless, I set off on a bicycle tour of Eurasia. Even though I visited a few must-see places, I tried to stay off the obvious track. When you go on a trip like this, you can't just behave like an ordinary tourist. Financially, it's impossible. So I had to adapt: watching certain tourist sites without being able to enter them. Passing by beautiful hotels and finally pitching my tent on a vacant lot, a bit further away, etc. These situations confronted me with this mass tourism and all the restrictive norms that it generates: paying entrance fees, signposted paths, cultural staging, etc.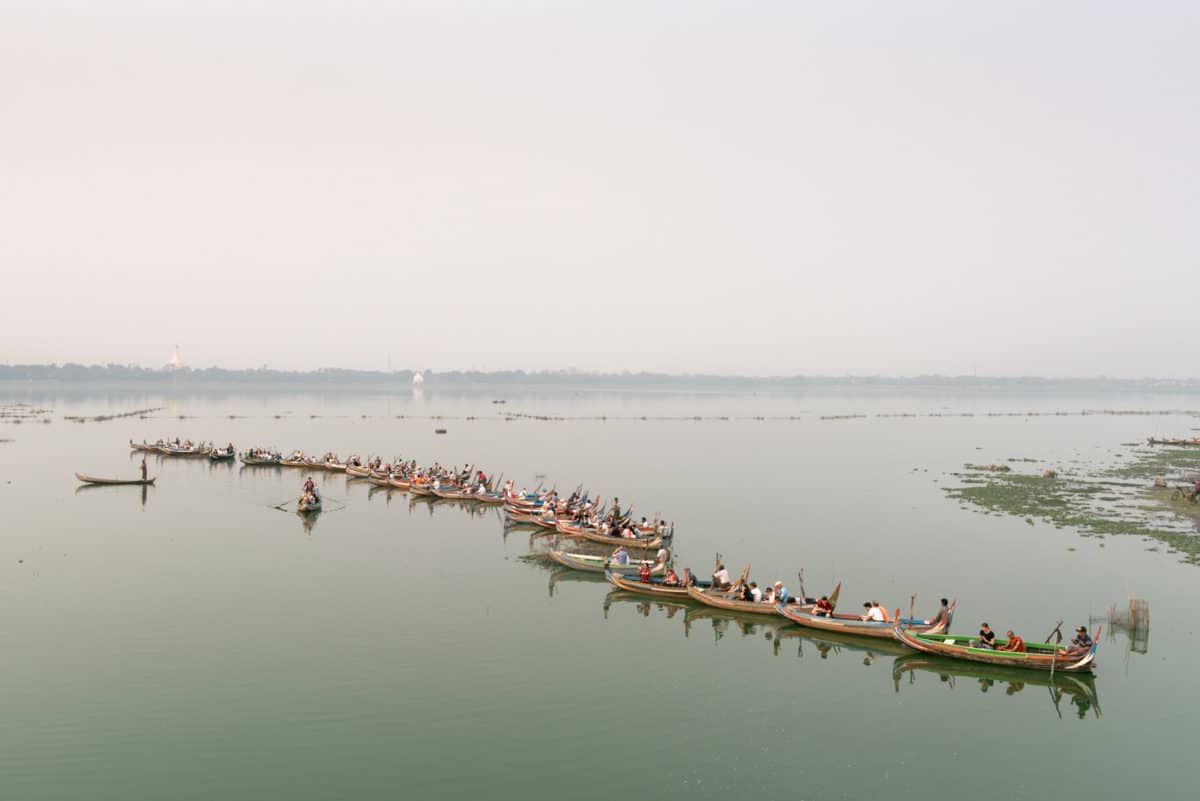 It is indeed difficult to travel without "encountering" mass tourism…
Whatever the site, these standards are the same everywhere. The environment seems to be transformed and formatted for mass visitors. So much so that they are forced to behave in a certain way. Social networks have only exacerbated this formatting. This is what I want to show through this series…
What were your references for this project?
Brueghel's paintings. Photographers such as Danila Tkachenko, Philippe Chancel, Hashem Shakeri, Zhang Kechun have also inspired me a lot. The humour of Martin Parr, as well. And, above all, social media.
What are model-vacationists' profile?
This mass tourism seems to touch everyone. There is no particular profile. We encounter young holiday makers, hyper-connected adventurers or even retired people.
Certain places are of course more popular with certain types of tourists, but the parallels are striking.
What do you think these travellers are looking for? What are their motivations?
Without trying to overgeneralise anything, I did notice a few trends.
There are those who, attracted by a stereotypical fantasy, go to places where they hope to find beauty, calm and/or authenticity. They are looking for a change of scenery, to discover new things and ultimately change their ideas. But by their very presence, they degrade, disturb and transform the environment into an inauthentic space that they visit and then abandon afterwards.
And then there are those – and they sometimes can be the same people – who seek the "Instagrammable". The latter are more interested in the image they will be able to post on social media than in the place they visit.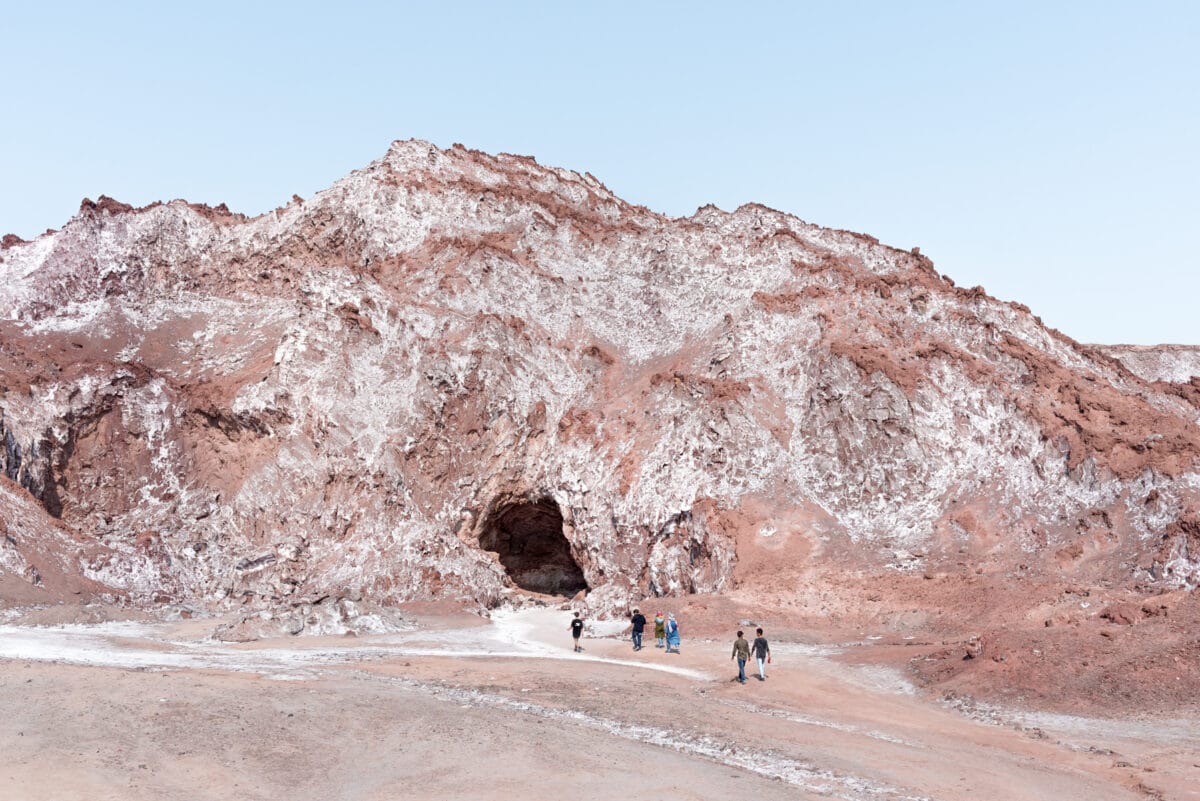 The Place Nobody Went is also about sharing…
During my bike trip, I made so many incredible encounters! People would pass me in the street and invite me to their homes to share a meal or to stay. I met other travellers, each of them sharing their stories and adventures. We all shared a certain way of being and thinking, regardless of our country or origins. I then realised that the cultural authenticity, made up of traditions and customs that the tourism sector presents to us, is in the end only the staging of a heritage that evokes little to the local population, as it does to us Europeans. Tourism is often unidirectional.
Any particularly striking encounter during your journey?
I was in Shiraz, one of the big cities in the south of Iran. My host, whose life was modest, had never left Iran, but was open-minded and had a very cosmopolitan view of the world. He regularly welcomed European travellers, and cultivated a dream: to buy a van and – with the few thousand dollars he had managed to set aside – travel across our continent. The only thing stopping him from doing so? Administrative complexity. It's not easy to travel freely through the Schengen area when you're Iranian. I realised then how lucky I was to be a European and to be able to travel so easily.
What was your biggest surprise?
Seeing that it is possible to make this kind of documentary in just about every region of the world. The masses of tourists have become commonplace, and the activities offered to them have become standardised. It's crazy how, in each country, we find the same demonstrations by craftsmen and craftswomen, the same types of "discovery tours" etc.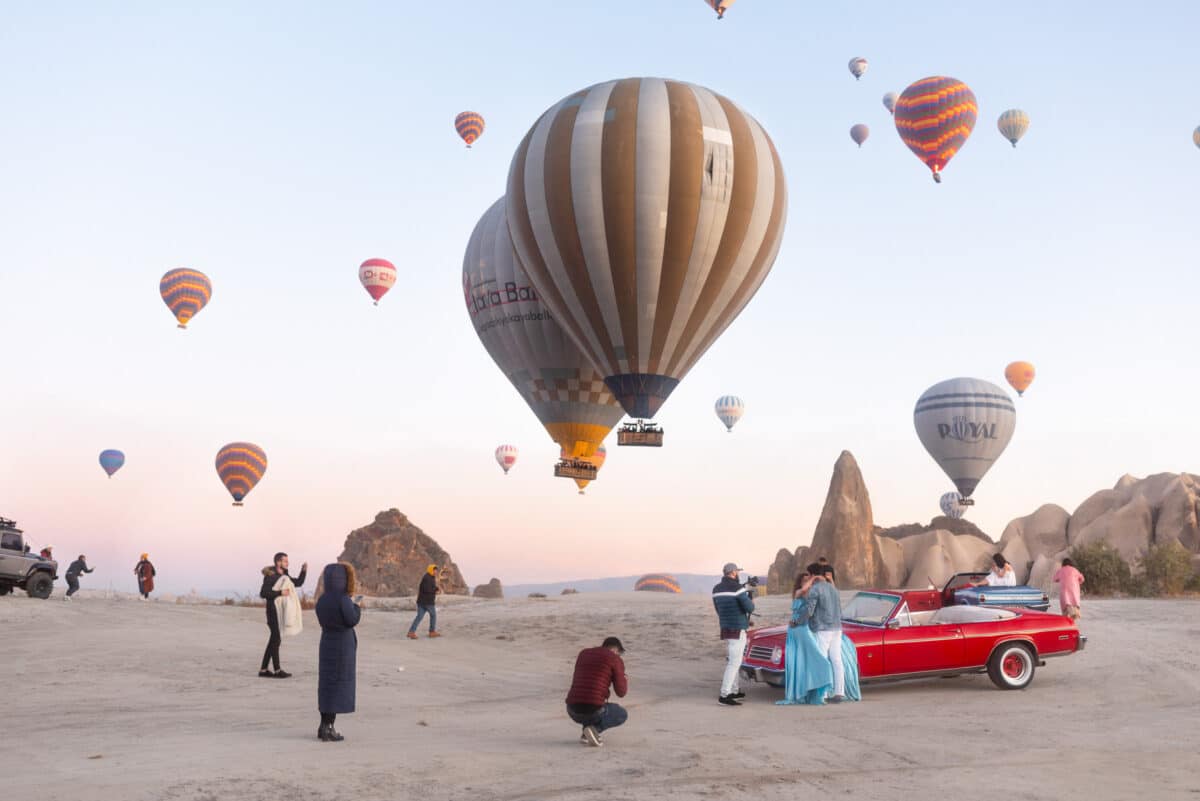 And what was the craziest thing you've witnessed?
I am not about to forget the sunrise in Cappadocia – a semi-arid region in central Turkey. A site famous for its hundreds of hot-air balloons flying over the rock formations, which fascinates travellers from all over the world. Their goal? To immortalise the moment with "the most beautiful picture". The photo must not be "spoiled" by the presence of other tourists in the frame. The task is laborious, as there is a lot of competition in the form of "wedding proposals", "quad biking" and "Sunrise equestrian tour" shoots. Some tourists even rent old American cars with Instagrammable colours! The scene is completely surreal.
What is the picture you are most proud of? Why?
I particularly like the photo taken in Kenya, during a Safari-tour. It is a perfect illustration of the excesses of mass tourism.
Informed by walkie-talkie that an elephant was nearby, our driver took us at full speed to the place where we found other tourists overexcited by the event. Eventually, we found ourselves there, consuming this experience without any respect for the elephant to whom we only left a narrow passage between our 4×4s to pass through…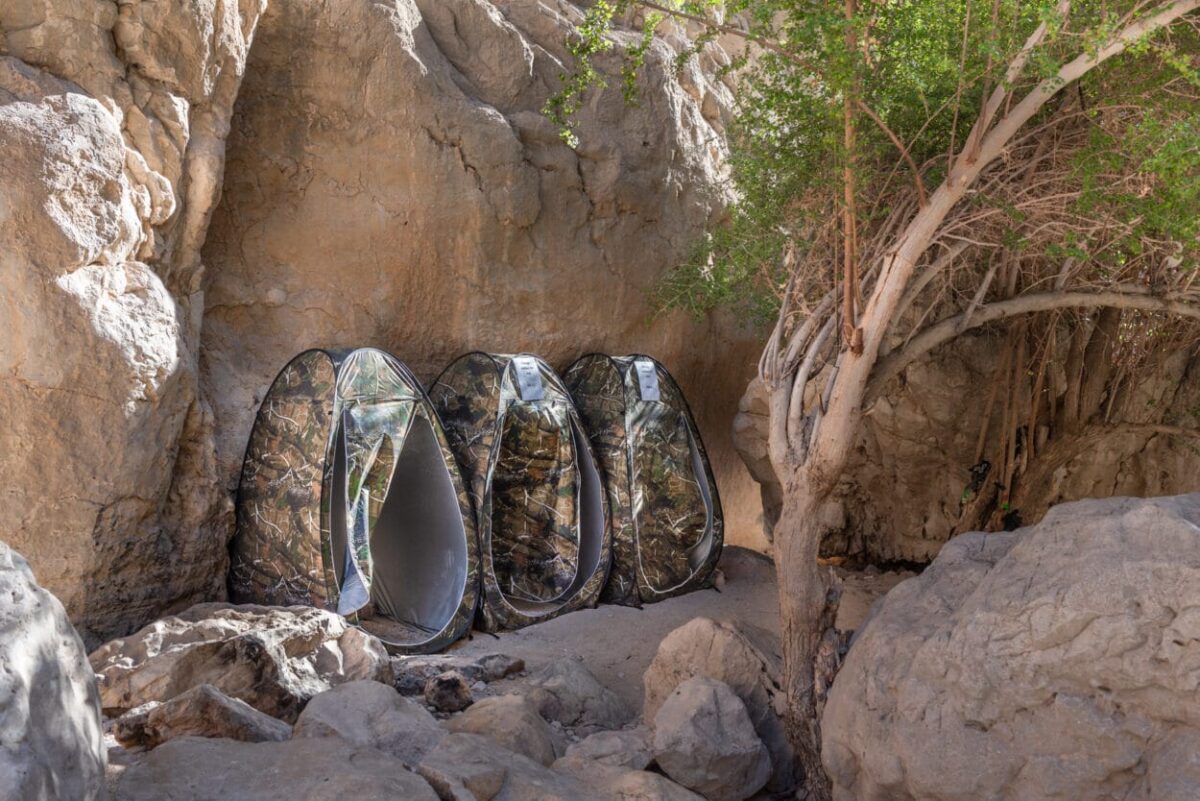 Can you comment on this image of mobile fitting rooms?
While visiting one of the many 'Wadi' (oasis, ed.) in Oman, I discovered these three fitting rooms "for rent" for tourists wishing to swim in natural pools. I find that they represent perfectly three of the characteristics of tourism today. Firstly, everything can be exchanged for money. There is always an ingenious local who finds a way to reap his share of the tourist manna. Secondly, in order to allow tourists a pleasant and safe visit, infrastructures are developed… Even in the most absurd places! And thirdly, one often tries to camouflage these infrastructures with authentic fakes which sometimes verge on kitsch (here with the coloured prints).
Would you like to tell us about another picture?
I really like the image of hot-air balloons. It evokes so many things! First of all, there is the couple posing – the woman is wearing an evening dress on a winter morning when the temperature was close to 0°C! And then the rental car, competing with so many other groups of tourists, which required the photographer to frame it very tightly. All this would obviously make no sense if it weren't for these huge hot-air balloons filled with crowded tourists. The scene would be perfect with the addition of a soundtrack: the roar of the quads rented by the tourists, the periodic blast of the hot-air balloon burners, the engines of the stationary cars running to keep the heating on. We are far from the idyllic calm that radiates in the photos posted on the networks.
Is The Place Nobody Went a critic of mass tourism, as well as of our relationship with consumption?
The Place Nobody Went
refers to people's imaginations when they choose a holiday destination. We want to travel to authentic places that nobody has yet visited, far from globalisation. With this project, I realised that such places no longer really exist. While some regions had hitherto remained relatively isolated from globalisation, the tourism boom of recent decades has taken them away in its most extreme form. People have found themselves confronted for some time with an influx of human beings, wealthier than them, dressed identically, a case in hand, without all this being within their reach.
In just a few decades, tourism has become a true industry, one of the most polluting in the world. Landscapes have been modelled to make it easier for tourists to access them, resurrecting ancestral practices to provide visitors with "authentic" experiences. Ruined temples have been rebuilt to attract crowds, and locals have reused the clothes of their grandparents to become more photogenic. Some people spend lavishly on material objects, and others on experiences and discoveries.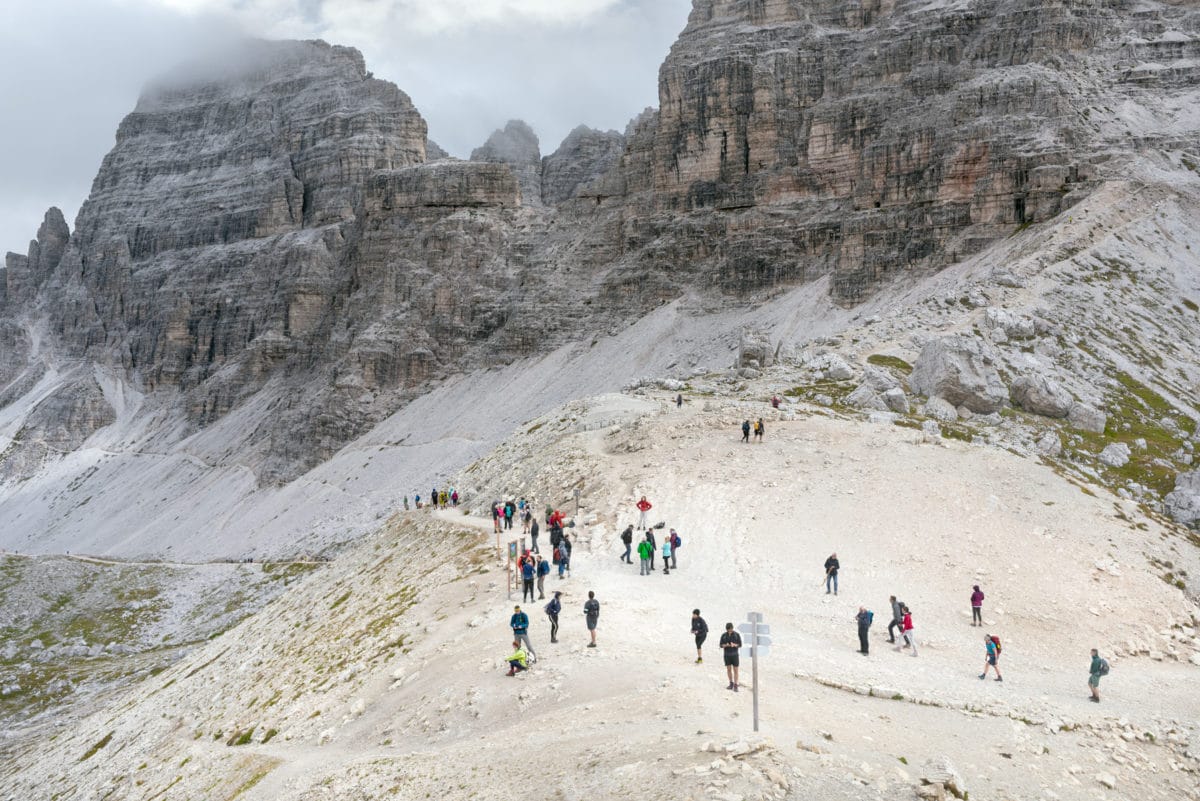 A few words about the ecological impact?
8 %. This is the share that tourism represents in human CO2 emissions. The list of ecological disasters linked to tourism is enormous: trampled nature reserves, damaged archaeological sites or untreated waste… It is clear that the way we travel, as well as our diet and clothing, must change drastically if we want to contain global warming.
What did you learn during this project? Has it changed your perception of travel?
This project – and the journey I made – made me aware of something very disturbing. When I took a step back from all the tourists I came across, a feeling of guilt appeared. Why do we travel in the end? Isn't it a selfish action? I invite myself to another person's country, to their village, just to live an experience. And in the end, I don't care as long as my desires are satisfied.
Beyond this somewhat reductive vision lies something much more pleasing: tourism allows people living thousands of kilometres away from each other to make contact, to broaden their horizons, to open their minds. In this way, a common identity is gradually being built: homo sapiens sapiens. It allows humanity to become aware that we all share one planet and that we have more interest in cooperating than in waging war against each other.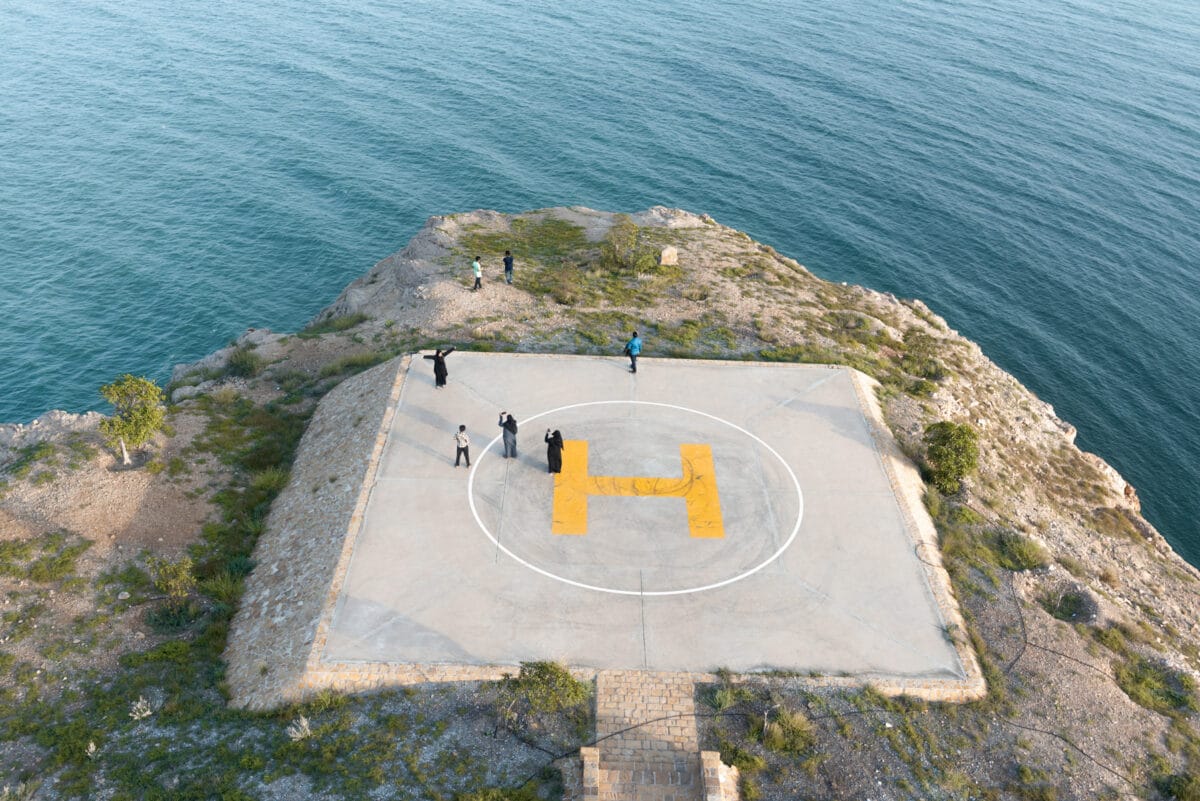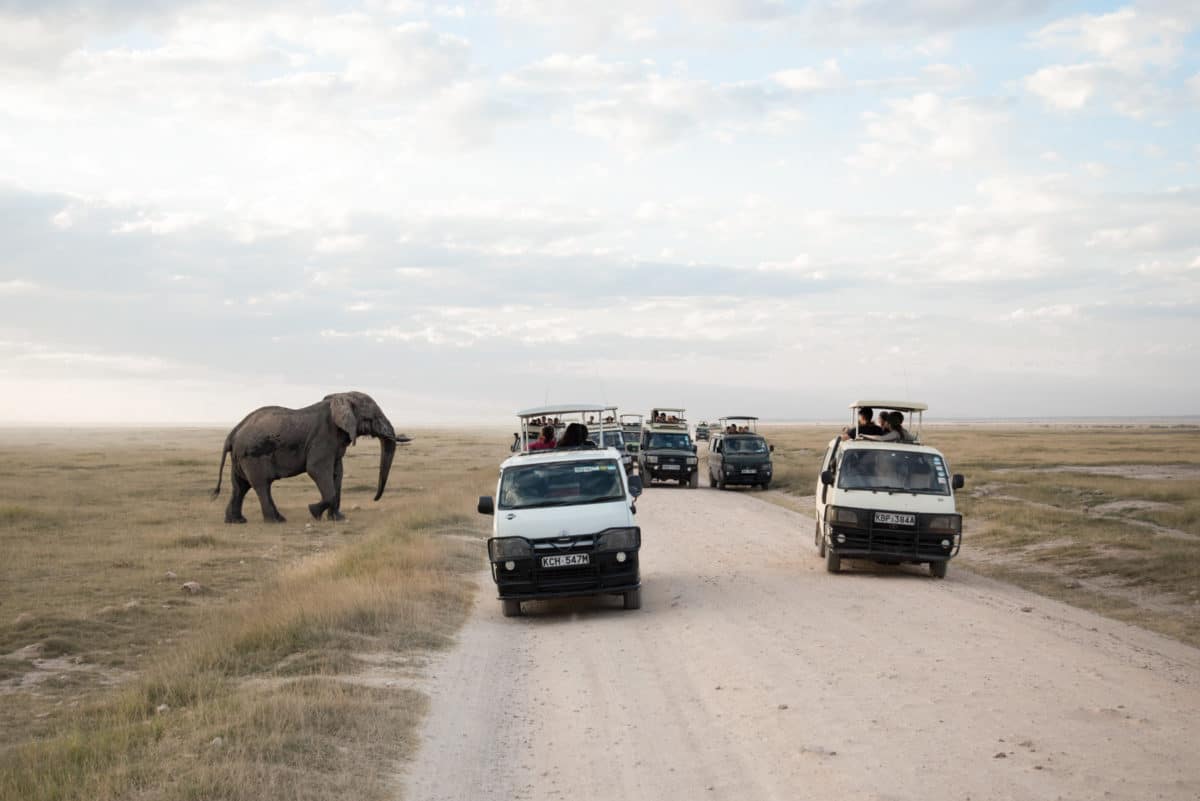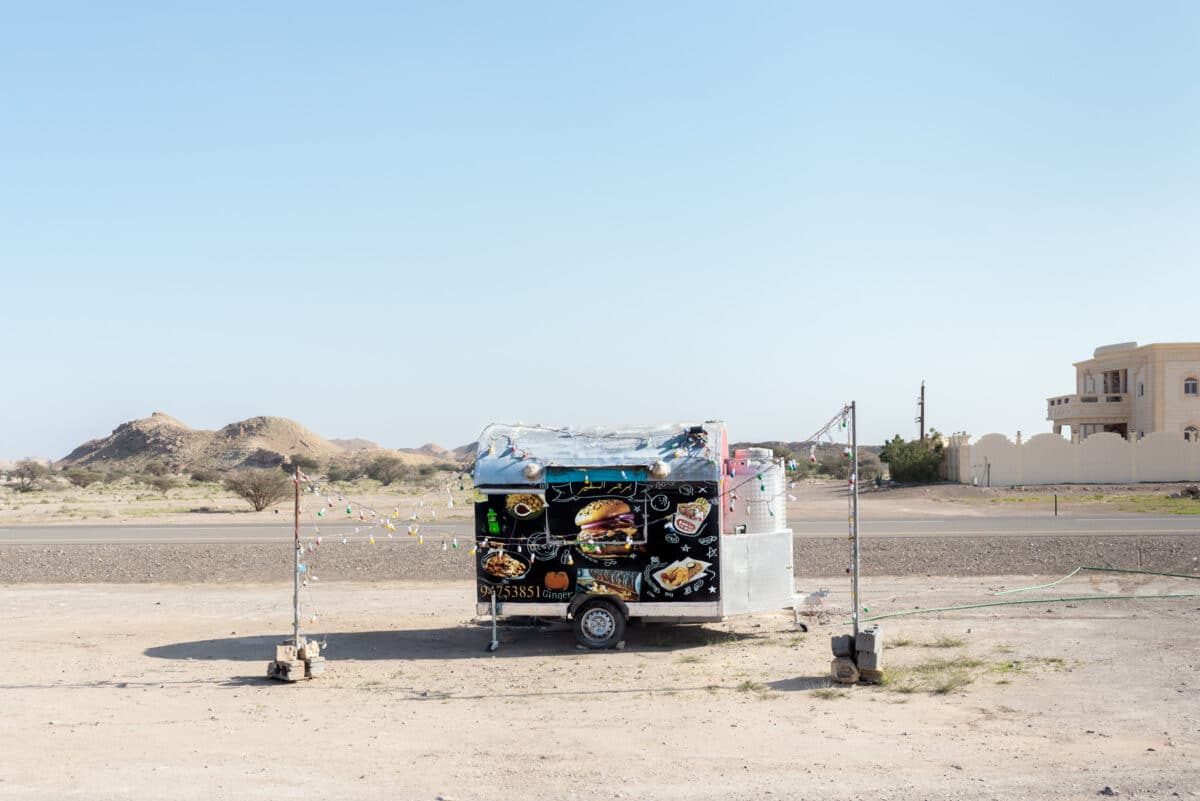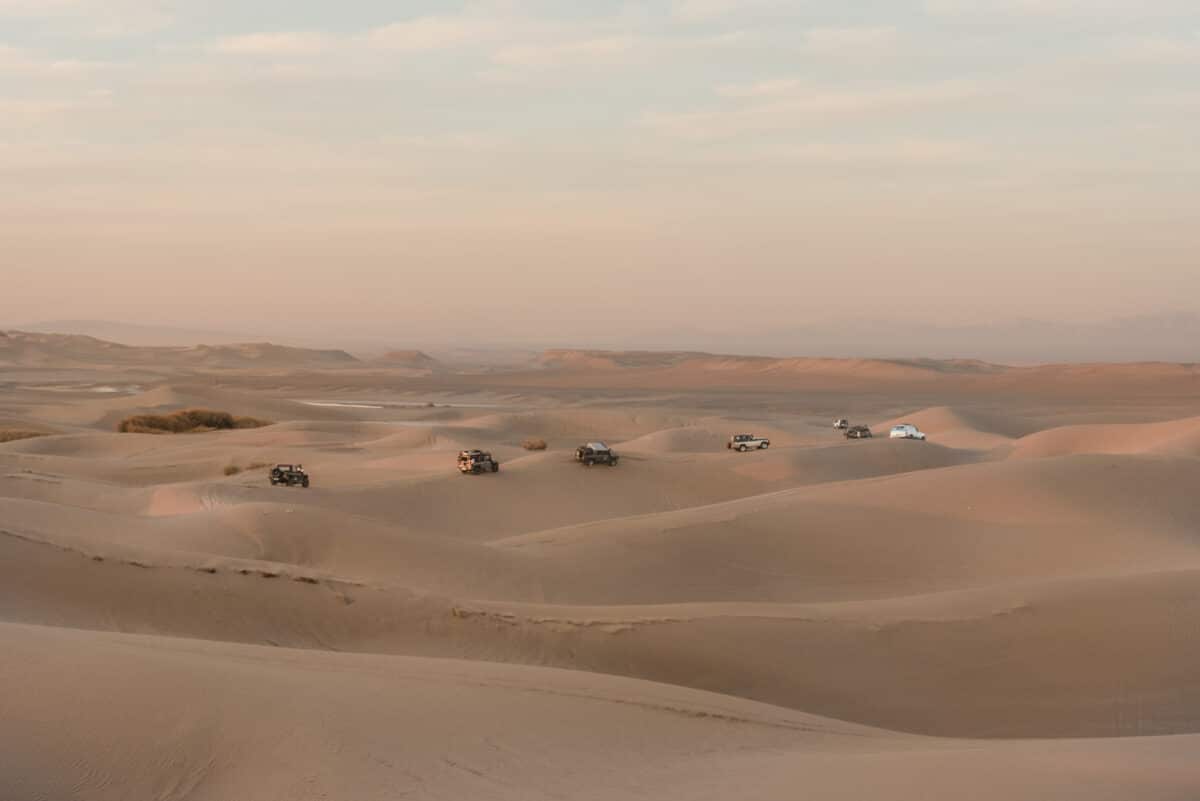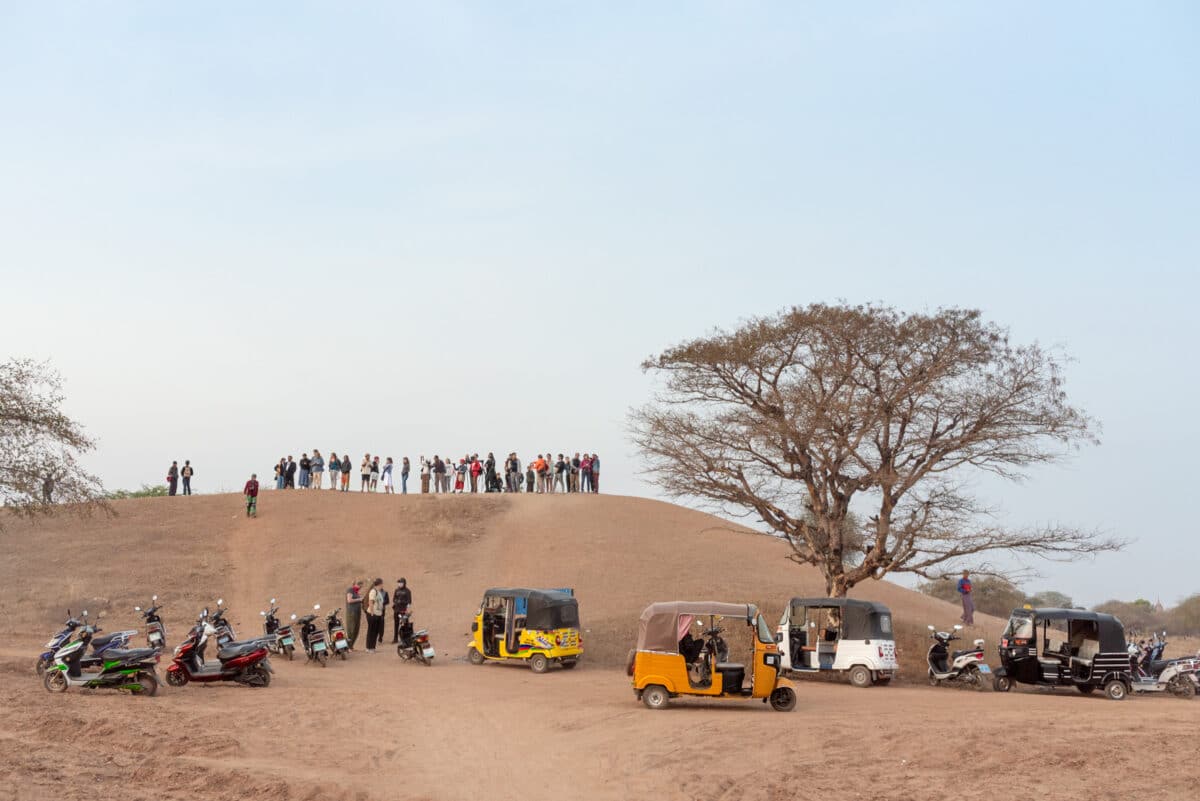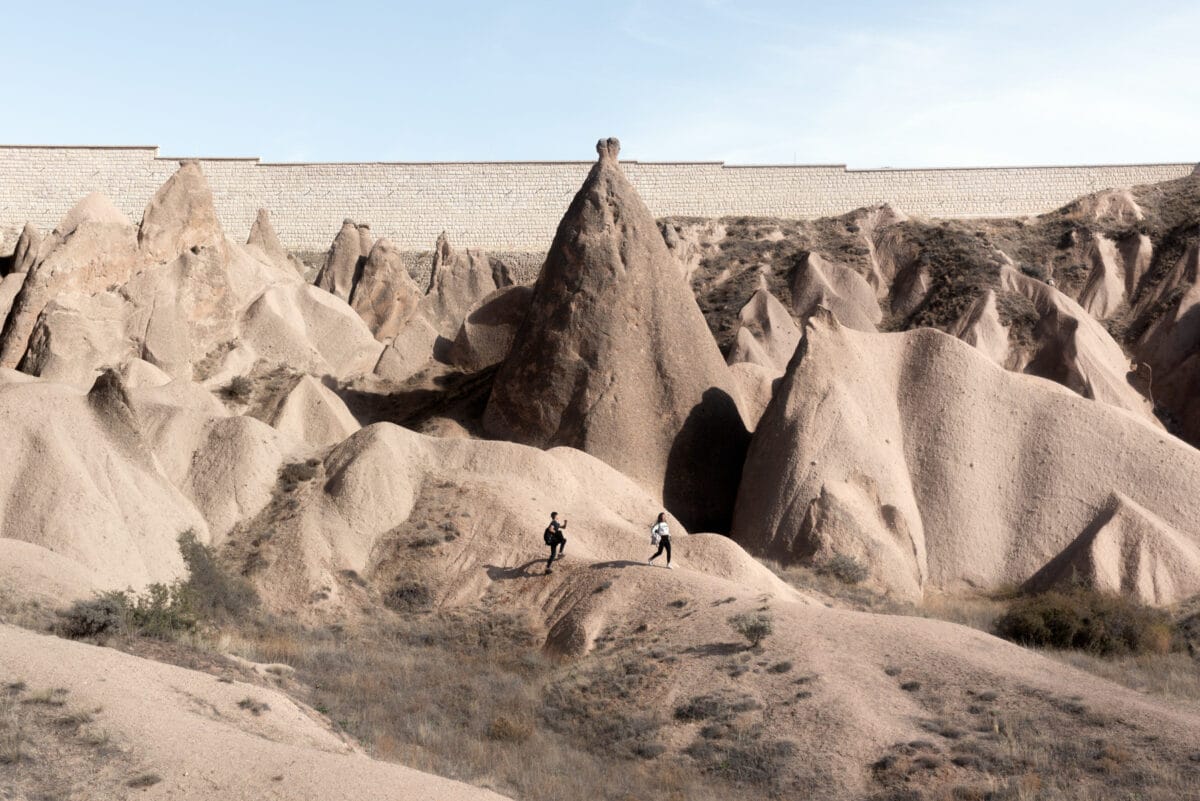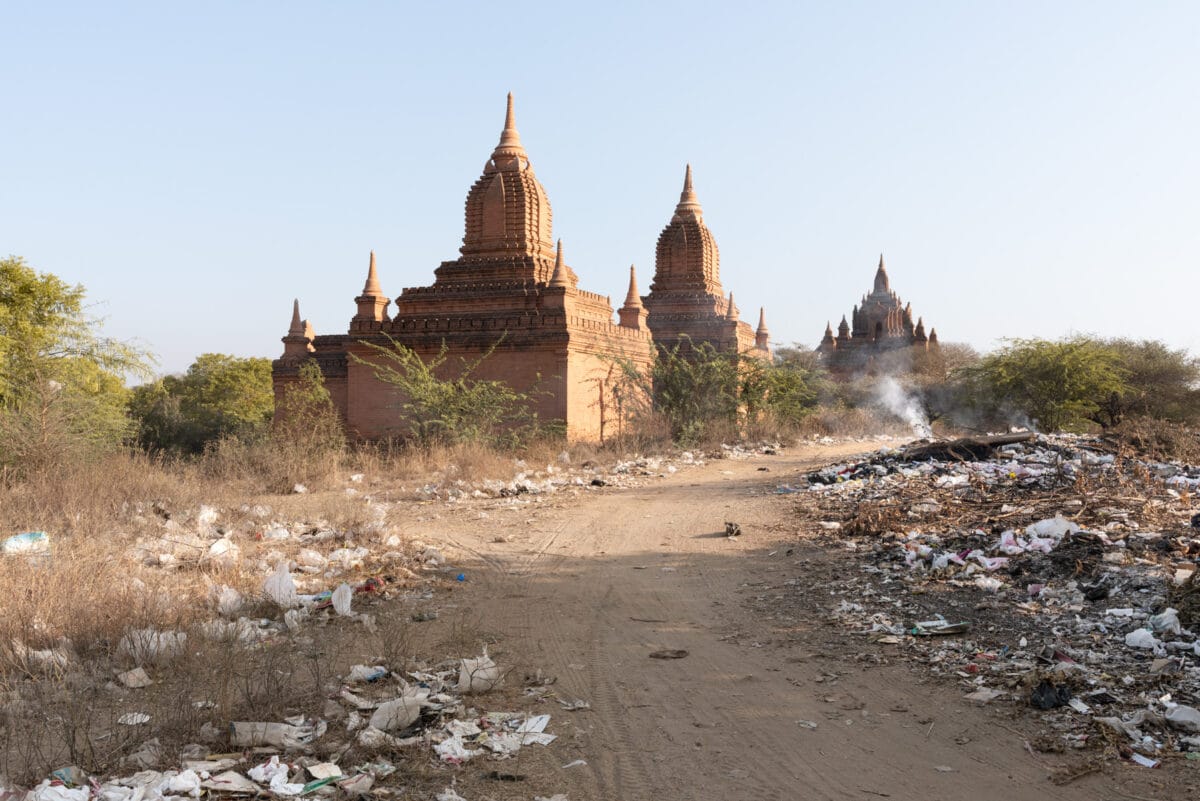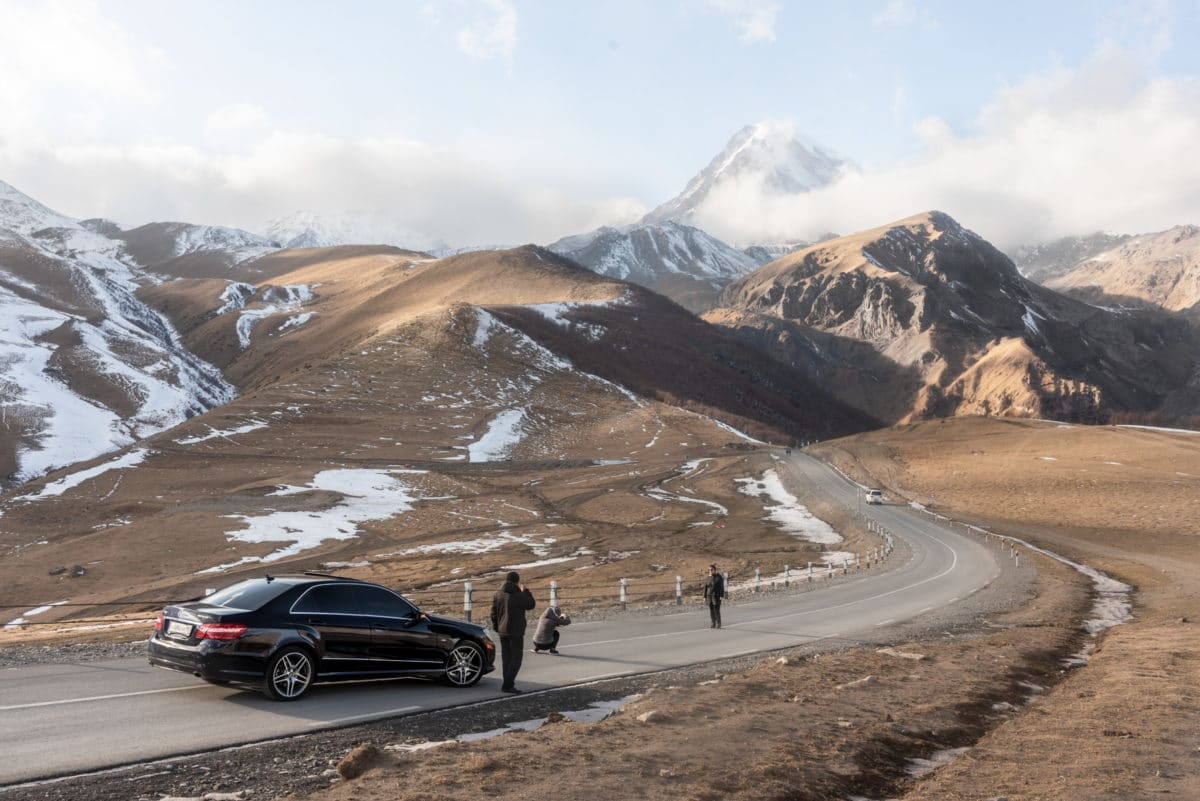 © Natacha de Mahieu