Paco Boublard is a comedian and photographer. At 36 he won the title of the photography contest grainedephotographe.com in 2017. We met up in a small parisien café where we learnt his life story. Fascinated by the human race, he photographed the Romani gypsy community. His photos are in his image, authentic and sincere.
'Buenos Dias, my name is Stéphane'. It is with these opening words that he is able to create an ice-breaker with the Romani gypsies. With only a few words taken from Stéphane and already the main character from Tony Gatlifs' cult film Gadjo Dilo emerges. Only a few minutes of conversation are needed to imagine Paco Boublard entering in the slums or lower-class neighborhoods of New-York without even mastering it's language. Here is a man full of confidence who knows how to make his acquaintances at ease. That is our first impression.
Paco Boublard is a comedian from the age of 17. Until recently, photography was a passion that he focused on in his spare time. Before being under the spotlight he had gone through hard times. Paco Boublard never knew his parents, and alternated between life on the streets and in foster care. It was in Marseille that he discovered photography. He was 18. 'I was homeless. I needed to find money so I stole a bag. Inside was an extremely small camera, tiny'. His first subject matter where the bins of Marseille. Returning to Paris he photographed the homeless and composed his first series of portraits, De l'autre côté du mur (On the Other Side of the Wall). He was quickly thrown into the universe of cinema and television where he proved to be a natural. In 2009, in the festival of La Rochelle, Paco Boublard recieved the title of the 'best man full of hope', for his interpretation in the film Belleville Story. He then chose to put photography to one side as 'I needed to survive and feed my children'.
Encounters
From 2012, he started a photography project surrounding the community of Romani gypsies. When questioned on his approach of photography, he explains: 'I photographe with my heart, my soul and my past'. He sets off to meet 'real people' in France and in Eastern Europe: Romania,Yugoslavia and Chechnya. In 2014, for a month and a half, he lived inside a Romani camp located in Saint-Denis. He fitted in perfectly amongst the community: 'I went and brought milk for the children, I took the cart to go and fetch wood and scrap metal'. An era of his life that he considered to be prime. 'Before taking their photos, I take an interest in them'. He was able to attend the wedding rehearsal of a young 16-year-old girl and an 18-year-old boy. The photo of the husband-to-be having his hair cut got Paco Boublard first place in the talent contest grainedephotographe.com in 2017.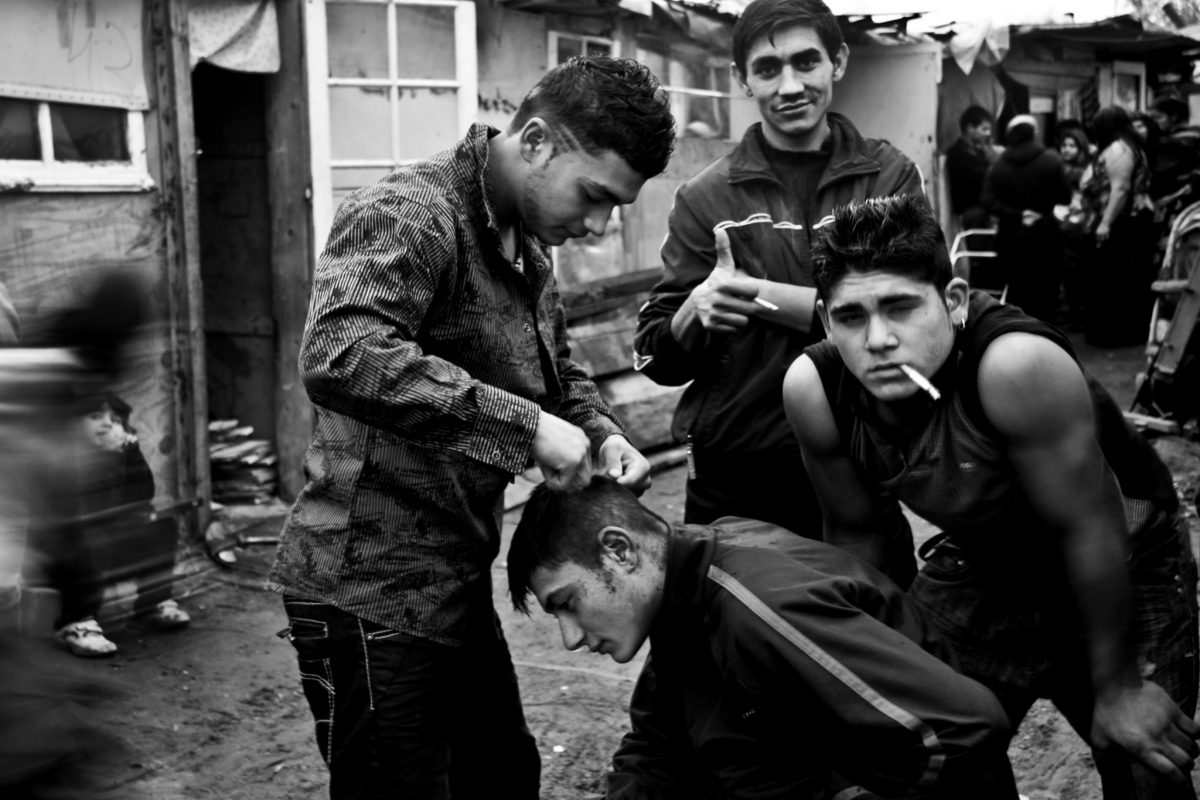 'When you have nothing you share'
For Paco Boublard, a good photographer needs to be authentic and sincere. As he has experience being a comedian, he was able to master when a glance is put on. By using black and white, this is for him the best way to decipher this authenticity that he is searching for. With black and white especially, 'it avoids a sense of commercialism and lies', he explains. Sensitive to social inequalities, Paco Boublard photos questions our own sight. Does our lack of knowledge towards the Romani culture justify it's isolation? 'Back in the day, when I started this work, there was a sort of stigma surrounding Romani gypsies. I wanted to work around people's fears'. Certainly when we think about camps, 'infections, smells, fear linked to arrests' come to mind, but the Romani's know the meaning of sharing. 'When you have nothing you share. There was fifteen of us on one sac of potatoes' . Paco Boublard is a man who lives for these encounters. If life is a battle, 'the future belongs to those who believe in their dreams'. It's this exact way of thinking that transcribes through each image. The future of this young talent seems to us very promising.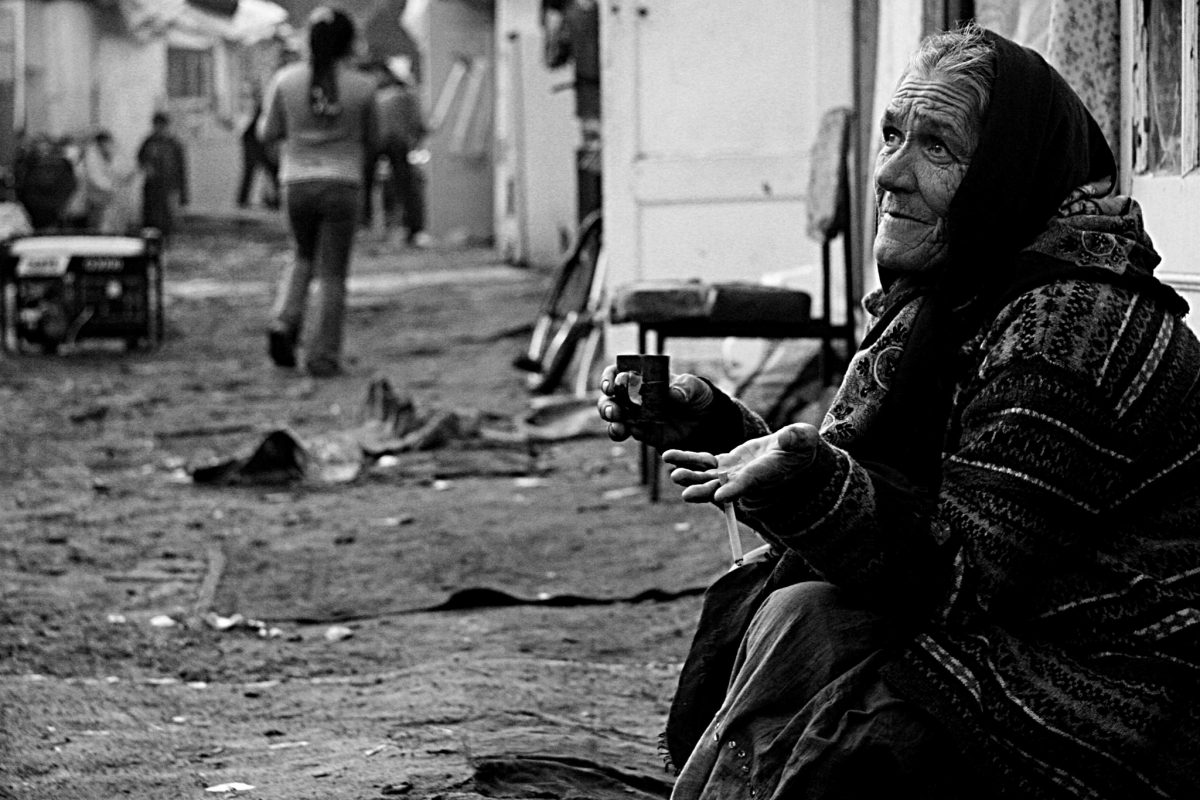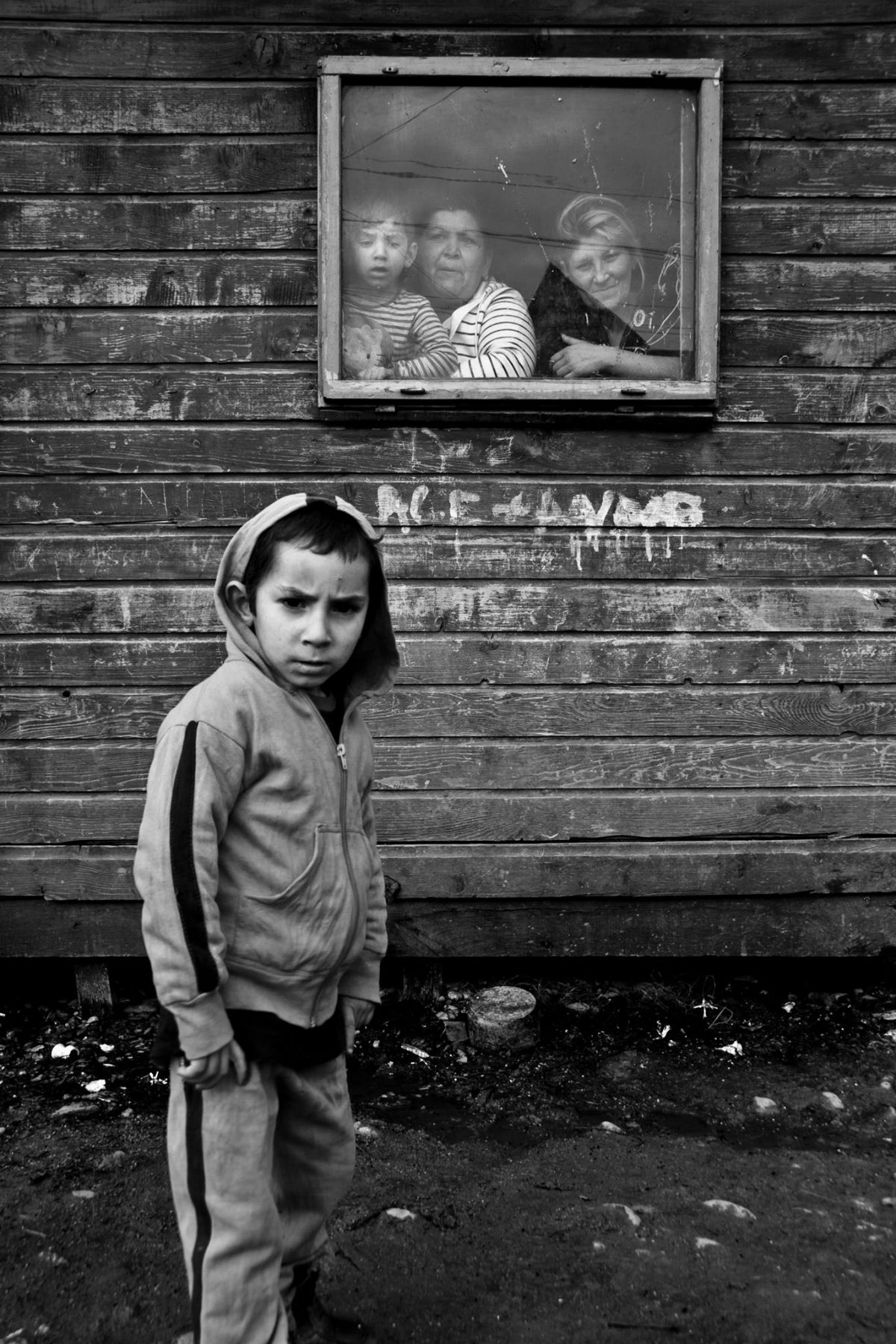 Images by © Paco Boublard
Translated by Molly Sisson