Paz Errázuriz has been photographing for more than 50 years, but her gaze reflects a childlike amazement, an infantine curiosity. The Chilean photographer captures the "dark corners" of society, the populations that we do not notice, or look away from. We sat with Paz in Arles, where her work is exhibited in the framework of the Rencontres de la Photographie.
Paz speaks quietly, and even when she is not holding a camera, her eyes are wide open, attentive. Celebrated photographer often associated with Diane Arbus, Paz exhibited her works at the Venice Biennale in 2015. She photographed her country, Chile, through the dictatorship and beyond, and in 1981 founded the Asociación de Fotógrafos Independientes, committed to photographing life in the Chilean streets under Pinochet. Always directing her honest gaze towards the excluded and the forgotten, Paz photographed sex workers, the transgender community, old and indigenous people, and defeated boxers. Her pictures of mental patients remind of Théodore's Géricault 19th century paintings.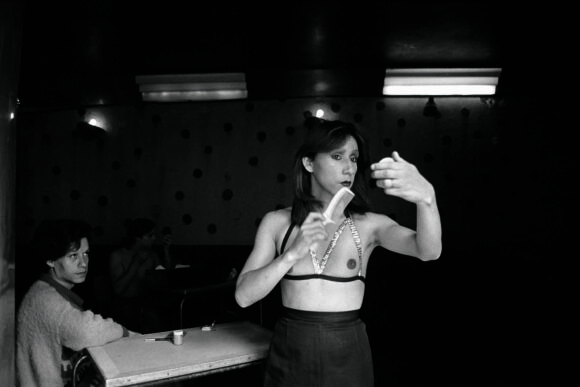 Paz Errázuriz, Macarena, Santiago , 1987, from « La manzana de Adán » © Paz Errázuriz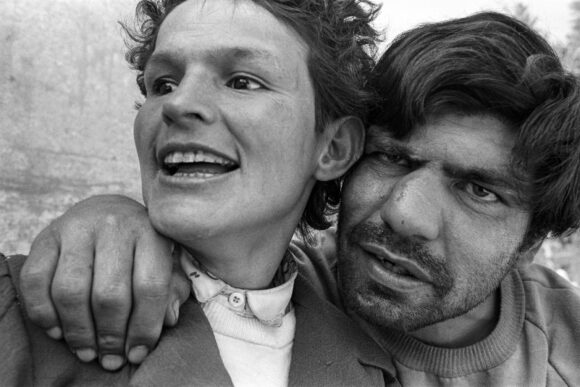 Paz Errázuriz. Infarto 29, Putaendo, 1994
from « El infarto del alma »
© Paz Errázuriz

"Some people call them 'marginals', but it is just a question of perspective" Paz tells us, "as for me, I was completely inside their point of view". The gazes of her subjects bear a proof of this closeness: her subjects do not look at the objective, but at the eyes hidden behind it. Evelyn is the transgender sex worker on the cover of Paz' book La Manzana de Adan, a project that lasted for 4 years. We owe Evelyn's unabashed intensity to Paz's lunches with her mother, whom she describes as "a woman of incredible generosity". "I photograph because I am looking for answers" Paz tells us, "In these portraits I am seeking my portrait, my reflection". In Evelyn and her entourage, she found "the best examples of friendship, courage and resistance to the dictatorship's oppression". Paz was also targeted by the Pinochet regime, but in her opinion it was more due to her political positions than to her photography.
"When you work with metaphors they cannot proscribe your photos"
Her humble and enthusiastic gaze produces portraits of extreme and unconventional beauty. She describes her projects as fascinating discoveries. To her, photographing blind people was "incredible". Their interaction with photography, a medium that they don't understand, charmed Paz. "They were so generous accepting to pose for me" she says. For her series "El cuerpo" she captured the naked body of old people. "Photographing people who have never thought that their body could be an object of interest was deeply touching", she tells us. With her images, she does not aim at sending any specific message, and her choice to use black and white intensifies her uninformative intent. Originally chosen to allow her to process the films alone and avoid censorship, the absence of colors eases everyone's personal interpretation of every picture. "Everybody can make what they want out of these pictures" says Paz, "it is the viewers' eyes that make them, not me".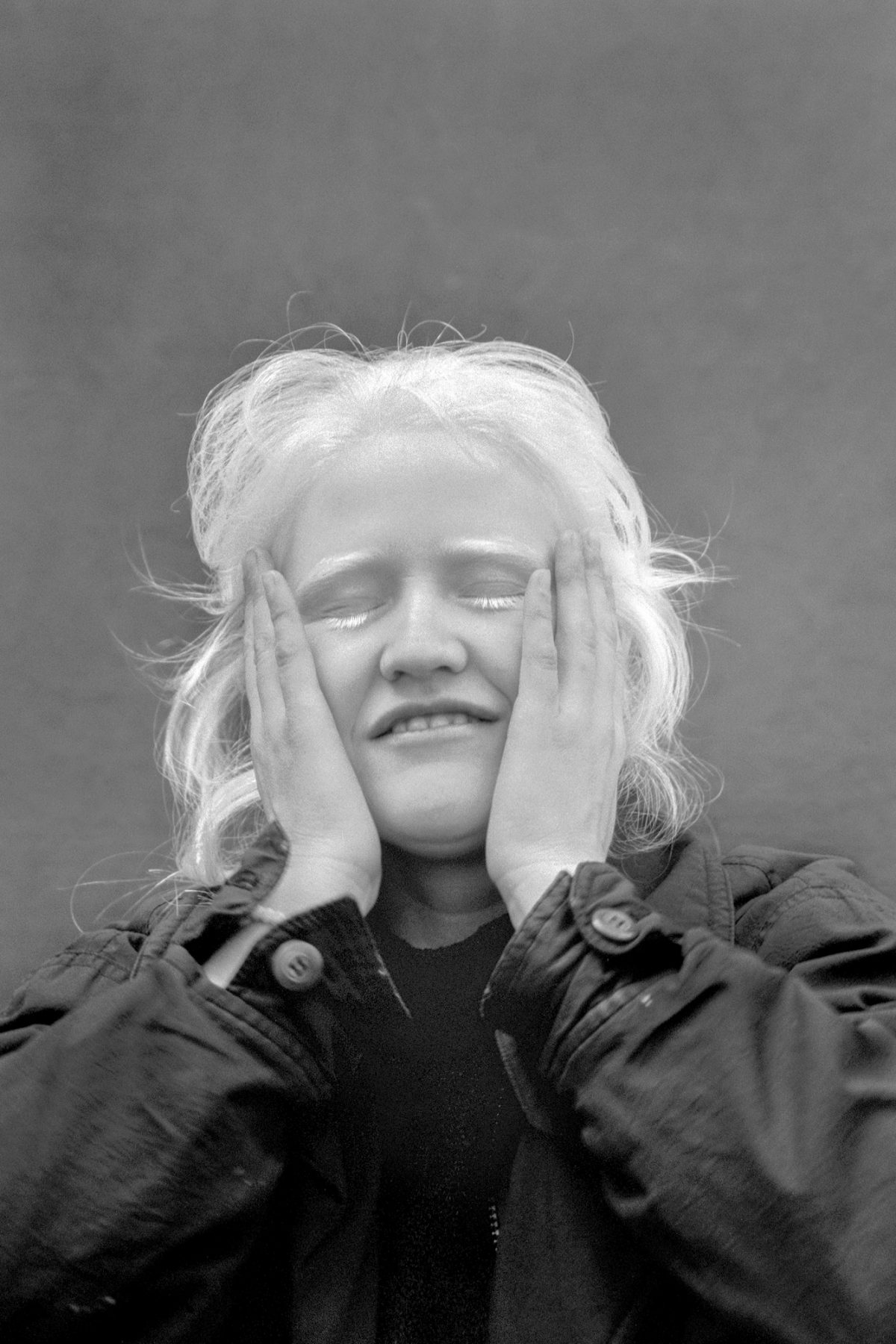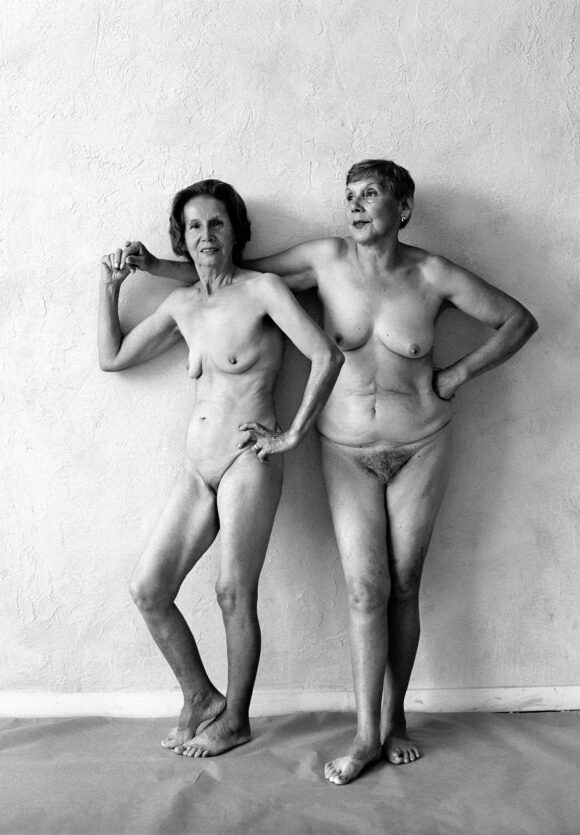 Paz Errázuriz. Cuerpo IX, Santiago, 2002
de la série " Cuerpos, Santiago "© Paz Errázuriz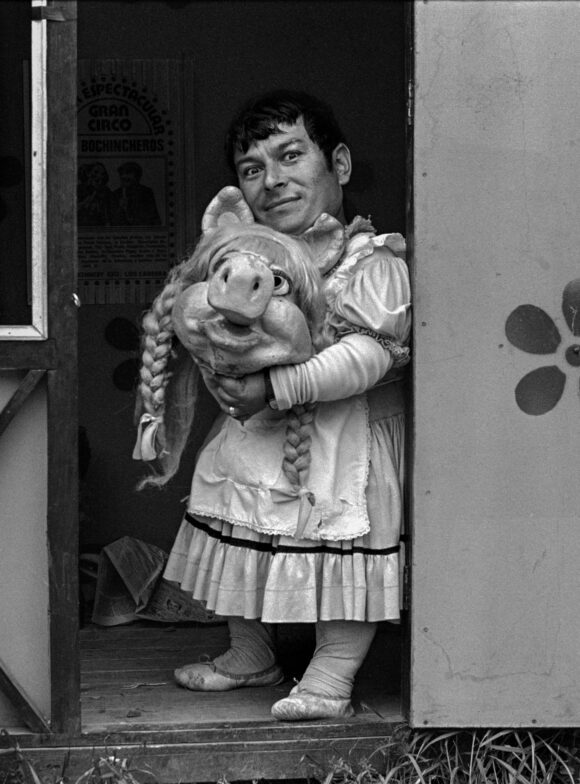 Paz Errázuriz
Miss Piggy II, Santiago, 1984 from « El circo »© Paz Errázuriz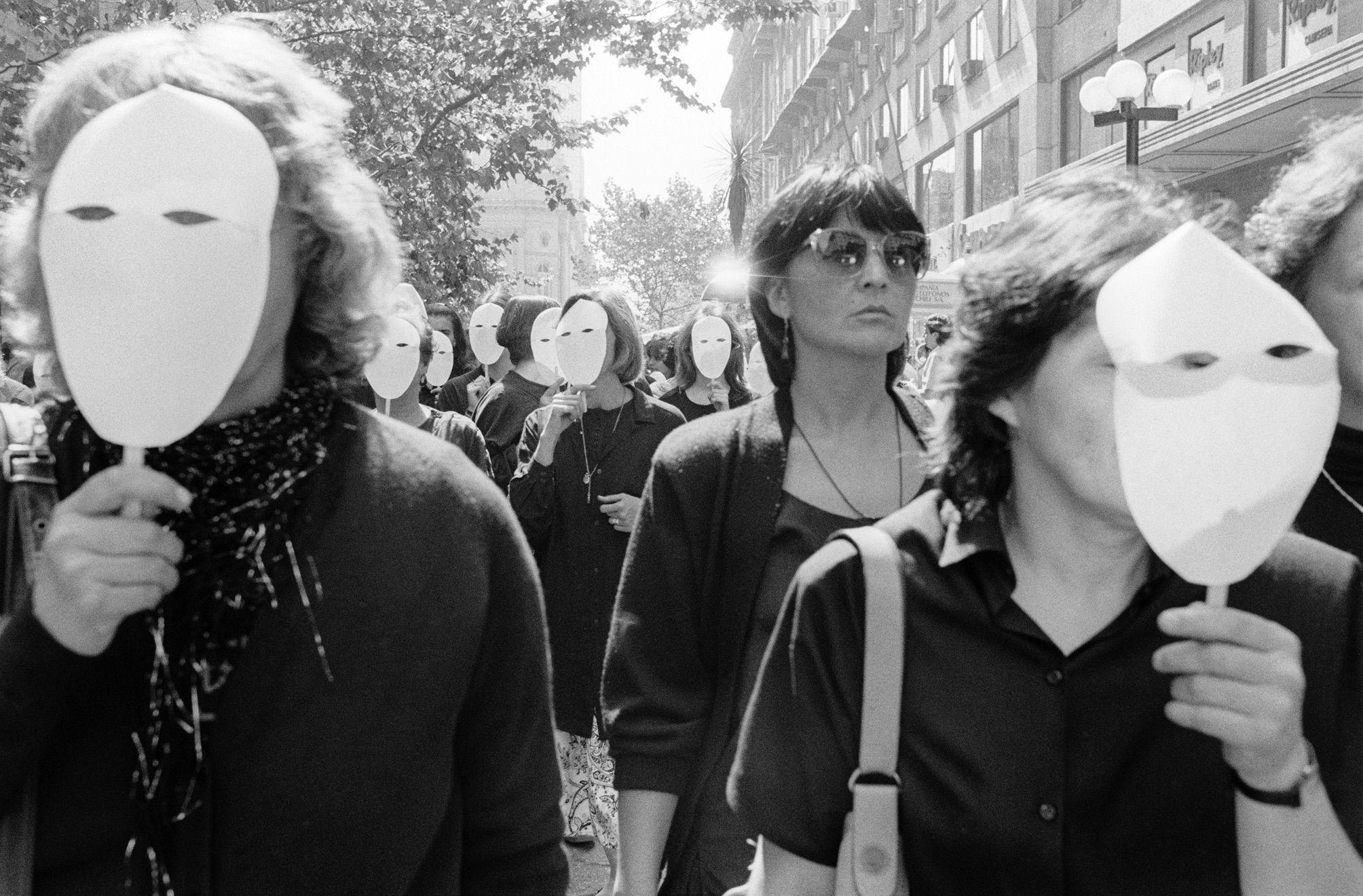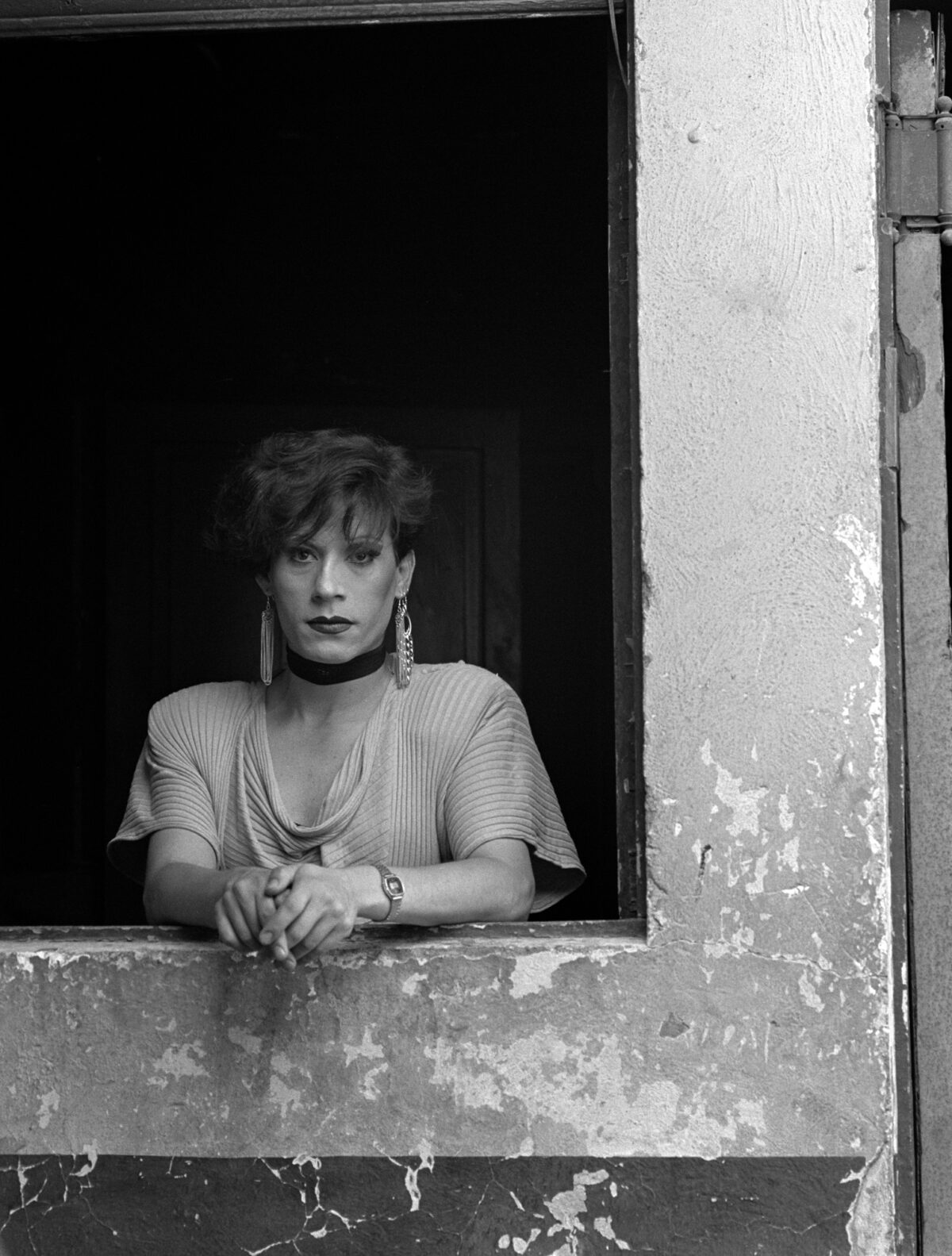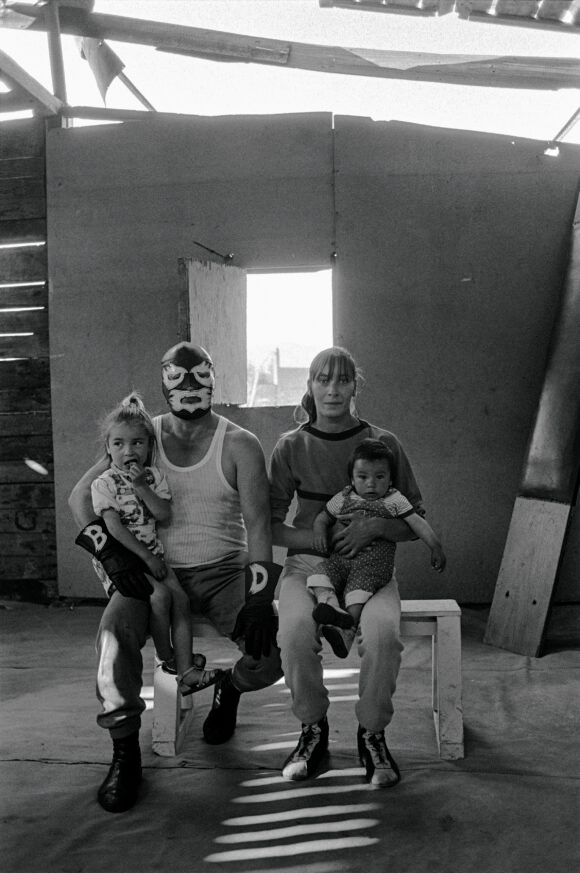 Paz Errázuriz
Black Demon, 2002-2003. From « Luchadores del ring » © Paz Errázuriz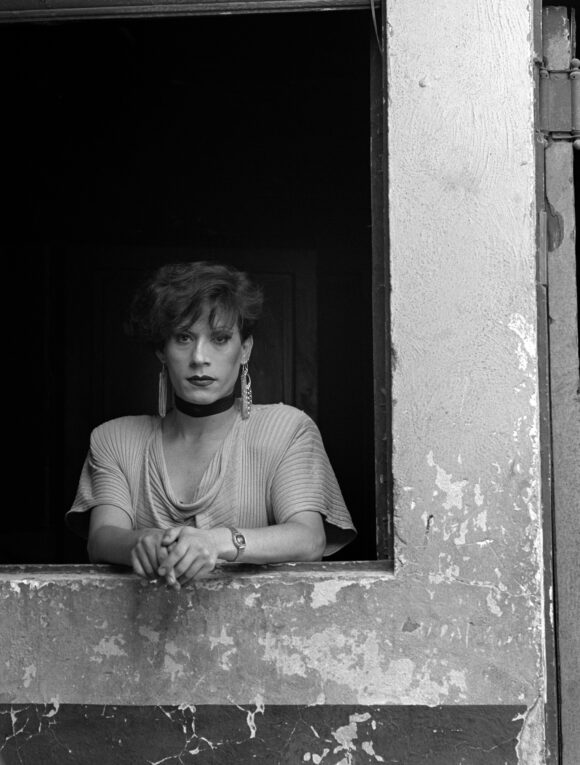 Paz Errázuriz
Evelyn IV, Santiago, 1987, from « La manzana de Adán » © Paz Errázuriz

Images © Paz Errazuriz/ Jeu de Paume