Revealed on Instagram, the Argentinian photographer Delfina Carmona publishes, regularly on her digital gallery, images taken from her daily life. Self-portraits, staged scenes, still lifes, light and shadow play… Fascinated by sunrays and their reflections on her surroundings, the artist builds a delicate and light universe, where objects sparkle, bodies contort, and hide to better reveal themselves. By playing with colours and geometrical forms, she invites the viewer to turn their life into a work of art – and to create from scratch. "Equipment does not do the job alone. True wonders can be achieved with the bare minimum", she told us a few years ago. Today, Delfina Carmona tried her hand at the Chinese portrait. An opportunity to discover what has shaped her aesthetics, and what continues to inspire her!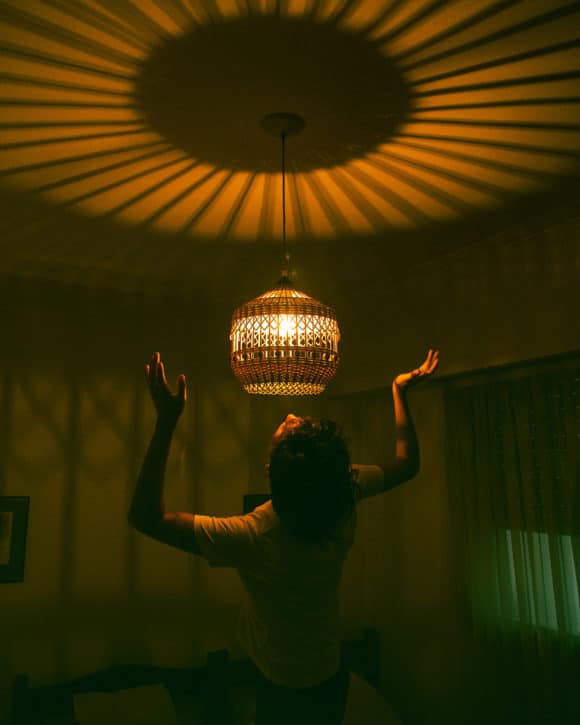 If you were…
One of your own pictures?
Today, it would be this one (see above) – featuring someone amazed and waiting, fascinated by a new discovery, a new light or a new shadow.
A dream photoshoot?
One in a spectacular location. A great old mansion or castle with antique furniture, a lot of rooms to hide and lose yourself in, good light sources and rays of sunlight flooding the spaces.
An object to photograph?
A transparent glass goblet, elegant and with a mysterious shape.
A light?
A ray of warm, orange sunlight moving through an empty space, painting a white wall with its color.
An Instagram account?
I would probably be one with good memes inspired by Renaissance paintings or classic movie scenes.
A historical period?
Now, the present.
An artist (photographer, painter, sculptor, writer, director…)?
I wish I could reincarnate as David Lynch in another life.
An animal?
I always wanted to be Cley, our cat. Hopefully I will be able to become her soon, with some sort of magic trick!
A subject to explore?
The ability to reinvent yourself over and over again.
An emotion?
Passion and joy… With a bit of melancholy, of course.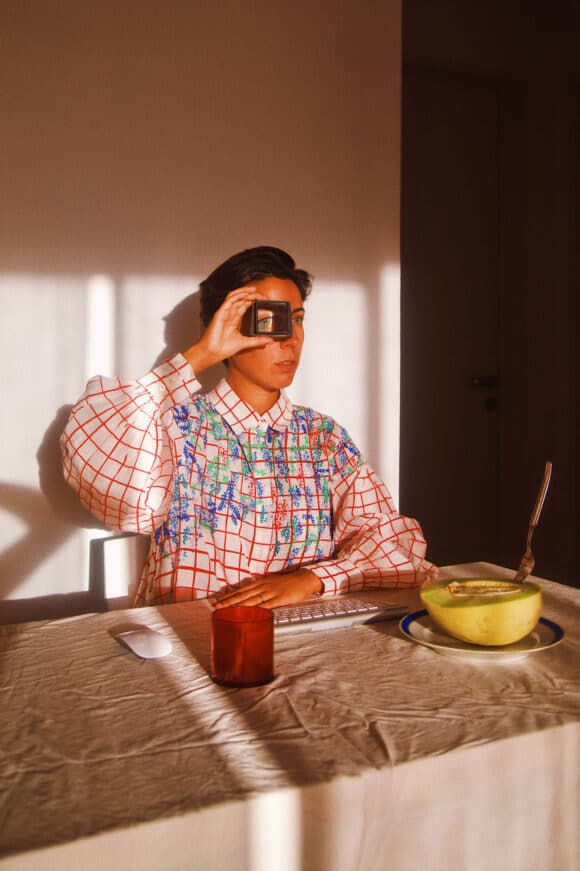 Self-portrait © Delfina Carmona