Currently exhibited at the Festival Circulation(s), photographer María Moldes likes to put her imagination at the service of her photography. With Bloop, she tackles the issue of pollution with her quirky vision, transforming her series into the set of a science-fiction film.
María Moldes's photographs capture her own vision of the world. Behind each image hides the same narrative: that of the society in which she lives. Its beauty, its peculiarity and its aspirations. When the world lacks excitement, María invites fantasy into her images, as a way to reconcile herself with an unsatisfying reality. "We live in a time that lacks glamour", she tells us. "I use irony and surrealism to cope with the greyness of everyday life".
Bloop's flamboyant images thus tackle ecological problems. "My works always deal with issues that concern me and whose reality I find very difficult to bear", the photographer explains. "In this case the contamination of a village, in Spain, one of the largest salty lagoons in Europe, a paradise on earth, which hundreds of people visit each year". However, overdevelopment and agricultural waste have disrupted its fragile ecosystem, killing it slowly. A dark future, rendered absurd by María's pictures, where men and waste both dive into sweet pink waters.
A science-fiction scenery
The colours may seem artificial, yet they are not edited. "I am seeking this confusion", the artist reveals. "Those "unreal" colours captivate the audience, and enable me to take them right where I want them to be: between reality and fiction". Bloop, with its bright palette and its characters covered in black substance remind us of comics – down to the name of the series, an onomatopoeia popularised by those strips. The photographer is influenced by the themes dear to this medium as well as the sci-fi cinema of the 50s. "I try to transfer the reality of this place, to a film set", adds Moldes. In this strange universe, people are alienated, becoming creatures ready to invade Earth. Extraterrestrial invasions filled the screens and movie theatres last century, starting a fascination for those attacks threatening humanity. By adding absurdity to her photography, María plays with this futuristic trend, turning men into destroyers, disintegrating their territory with a terrible blight: pollution.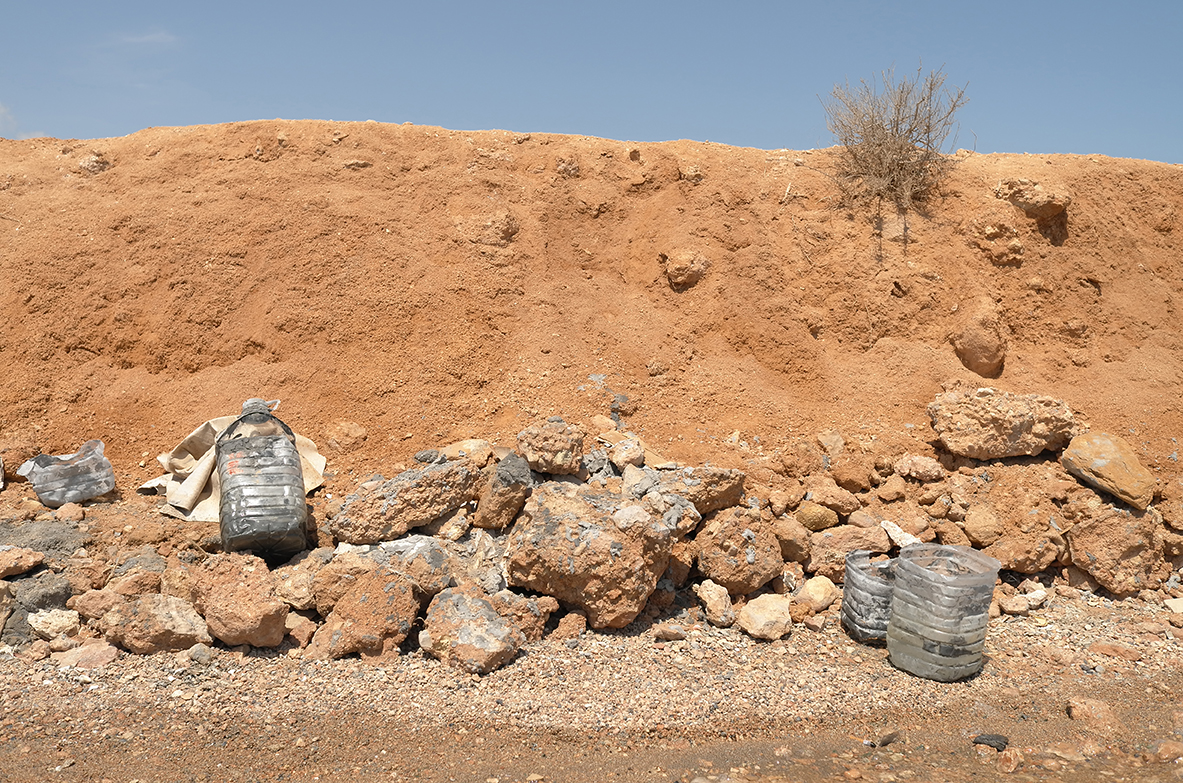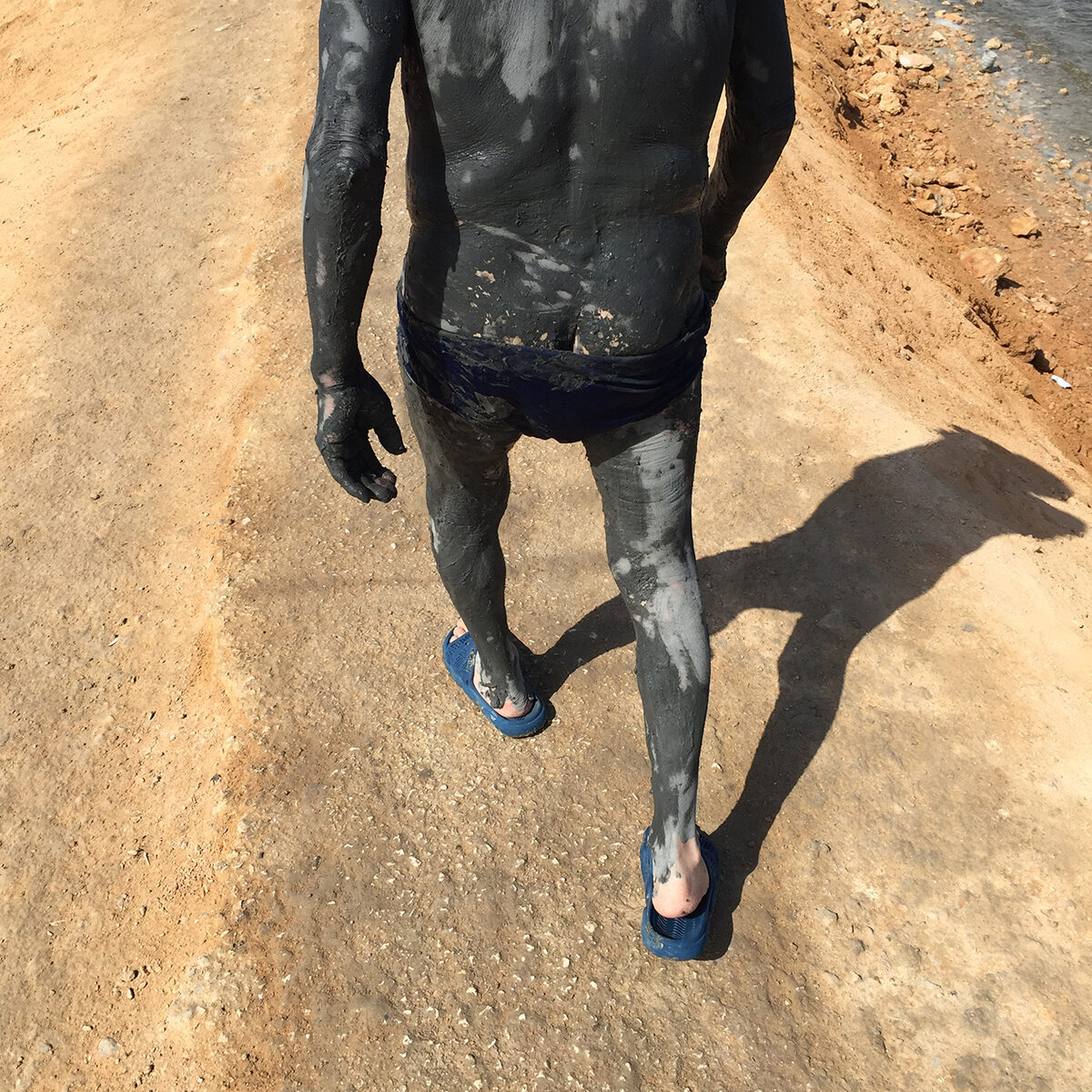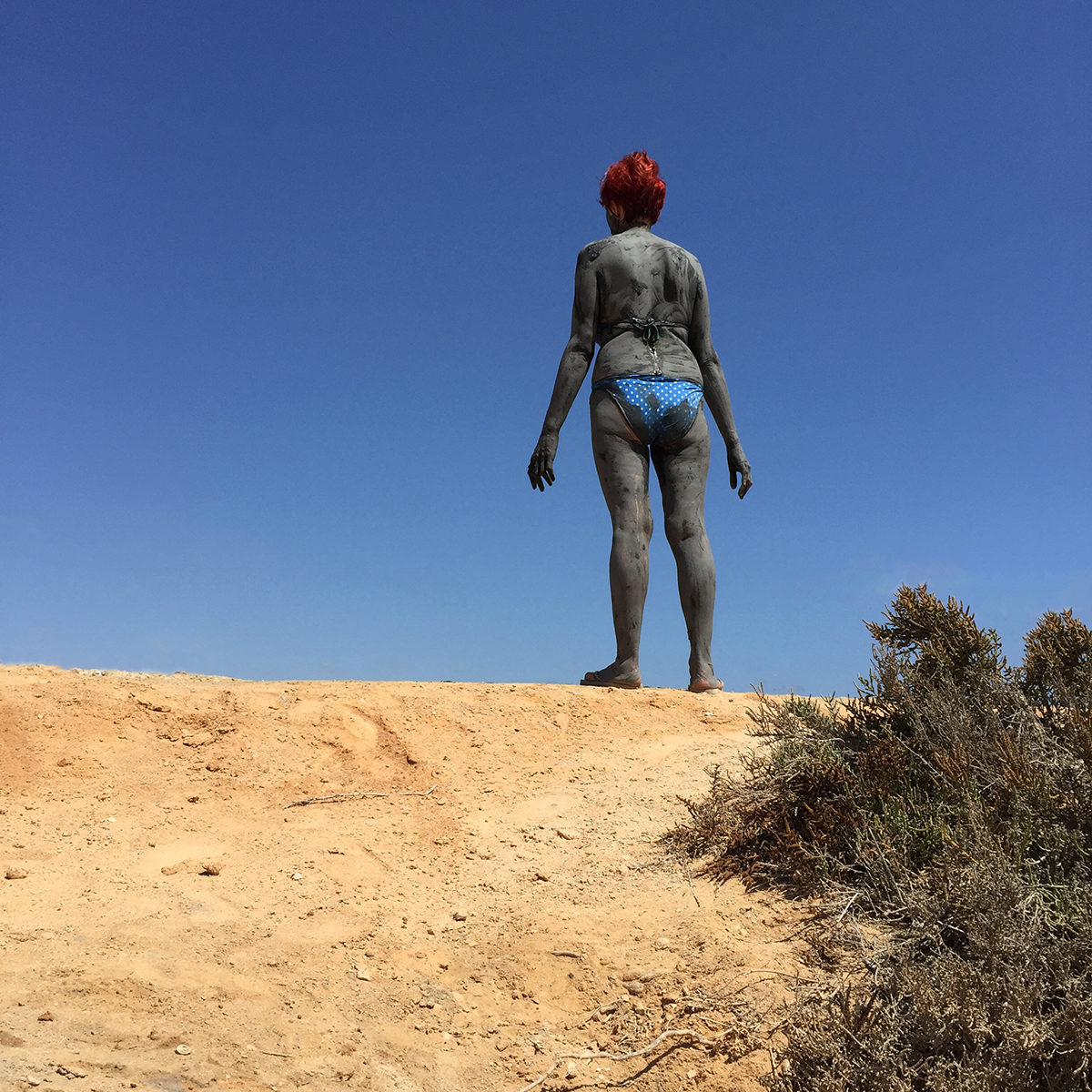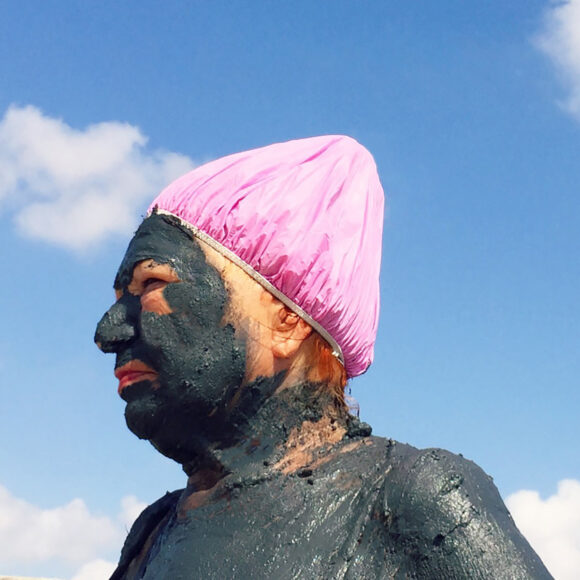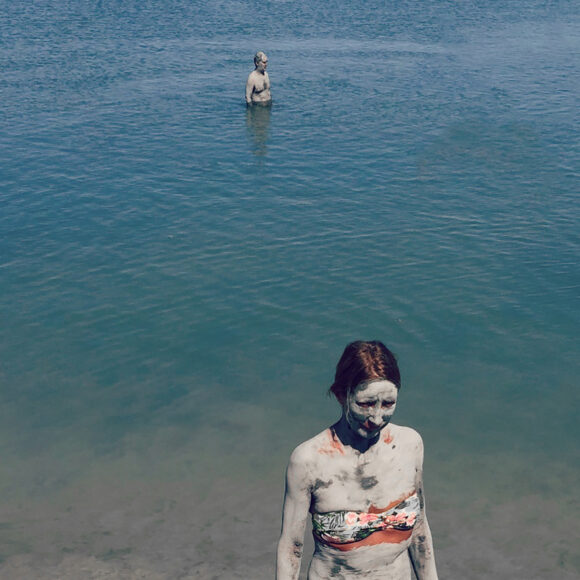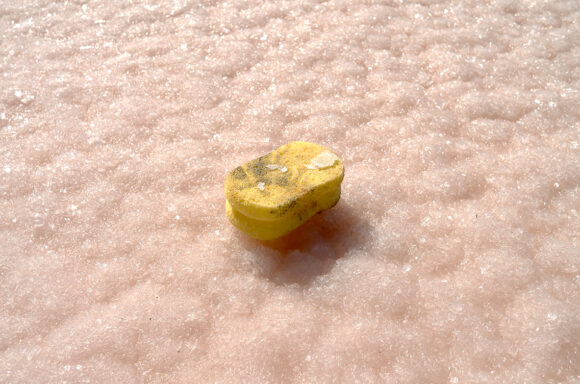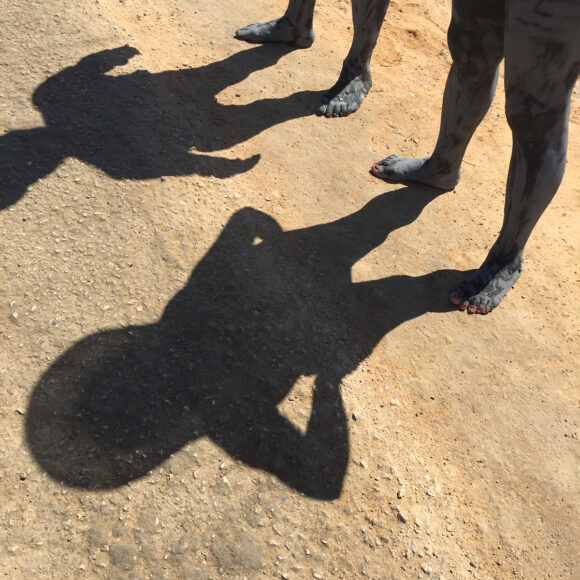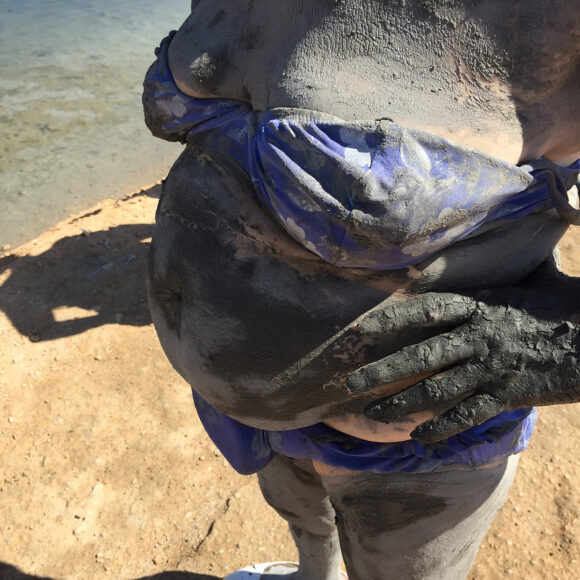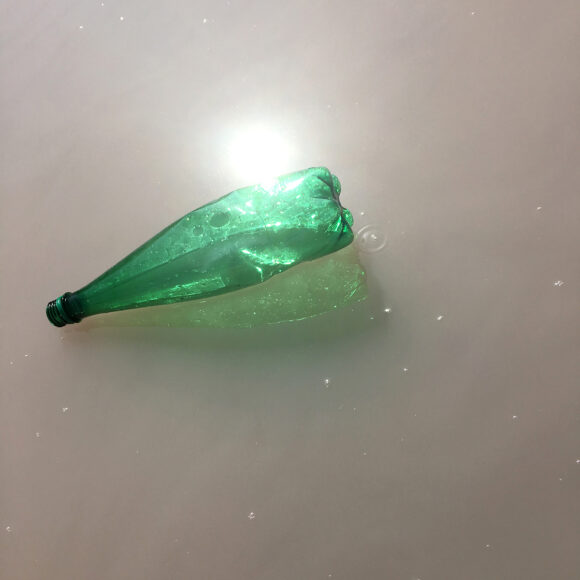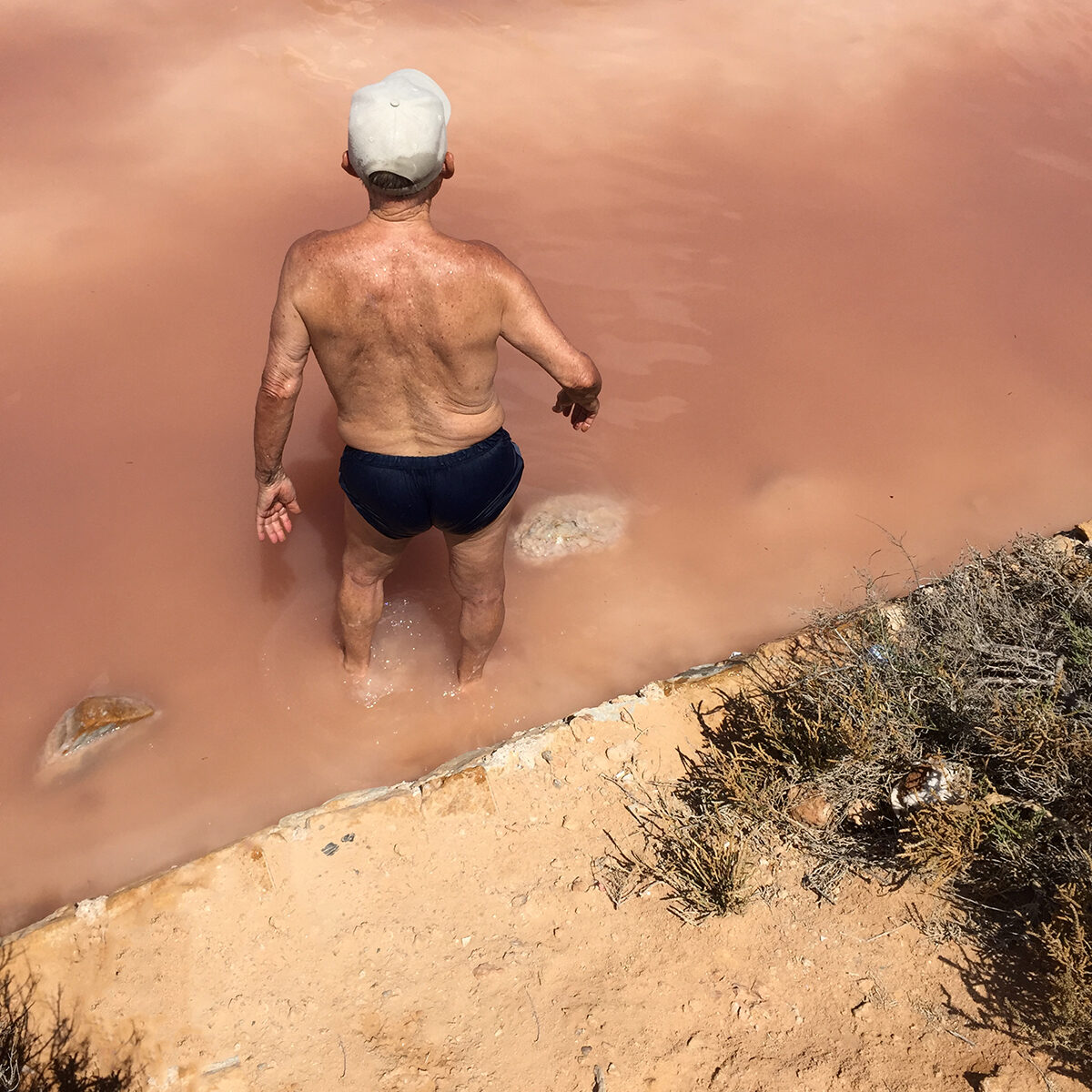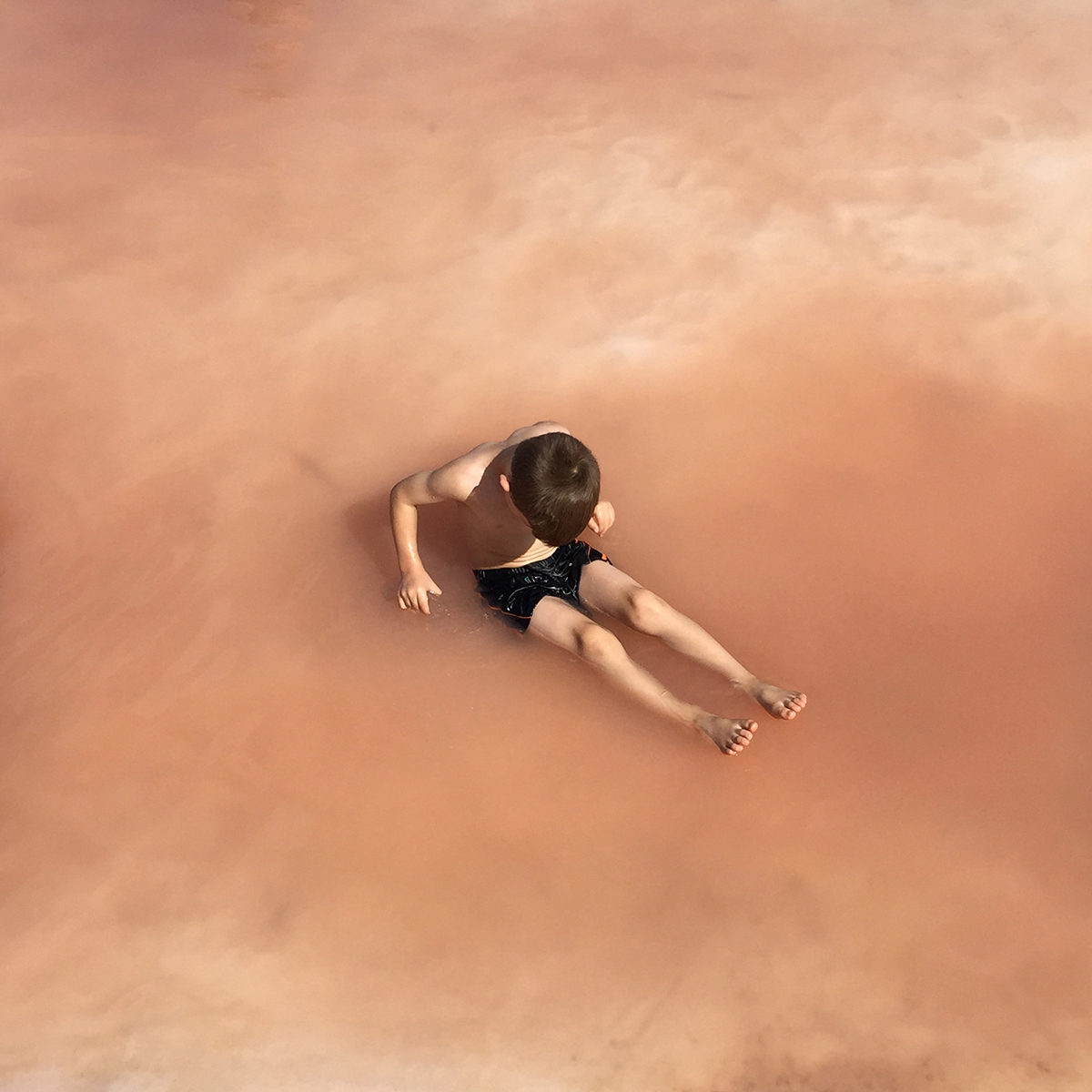 © María Moldes