Deividas Buivydas left his native country of Lithuania to come and study photography in England. In 2016, he photographed the small town of Boston and it's villagers – before and after Brexit. F(l)ight is a social and personal reflexion.
It is a journey to the heart of Boston, a small town located in England, that Deividas Buivydas found himself travelling to. It is here that he photographed the town and it's inhabitants while his work expresses his thoughts between England and the European Union. This connection between them is especially important as Boston is considered the capitale of Eastern-Europeans immigration. It also brought in a large amount of 'yes' votes in Brexits referendum. It was in Spring 2016 that he began this project. Very quickly, Deividas developed a hatred for the place and had the sensation of being alienated by the town, a feeling that can be strongly felt at the beginning of the series. After Brexit, he chose to continue and develop the project.
For the Lithuanian photographer, to press down on the shutter release quickly became natural. He discovered photography at seven years old, with a small disposable camera found in a cereal packet. Later on, he applied his talents on a traditional SLR camera. Today, photography is a synonym of freedom and involvement. Most of all, photography allowed him to understand people and their stories.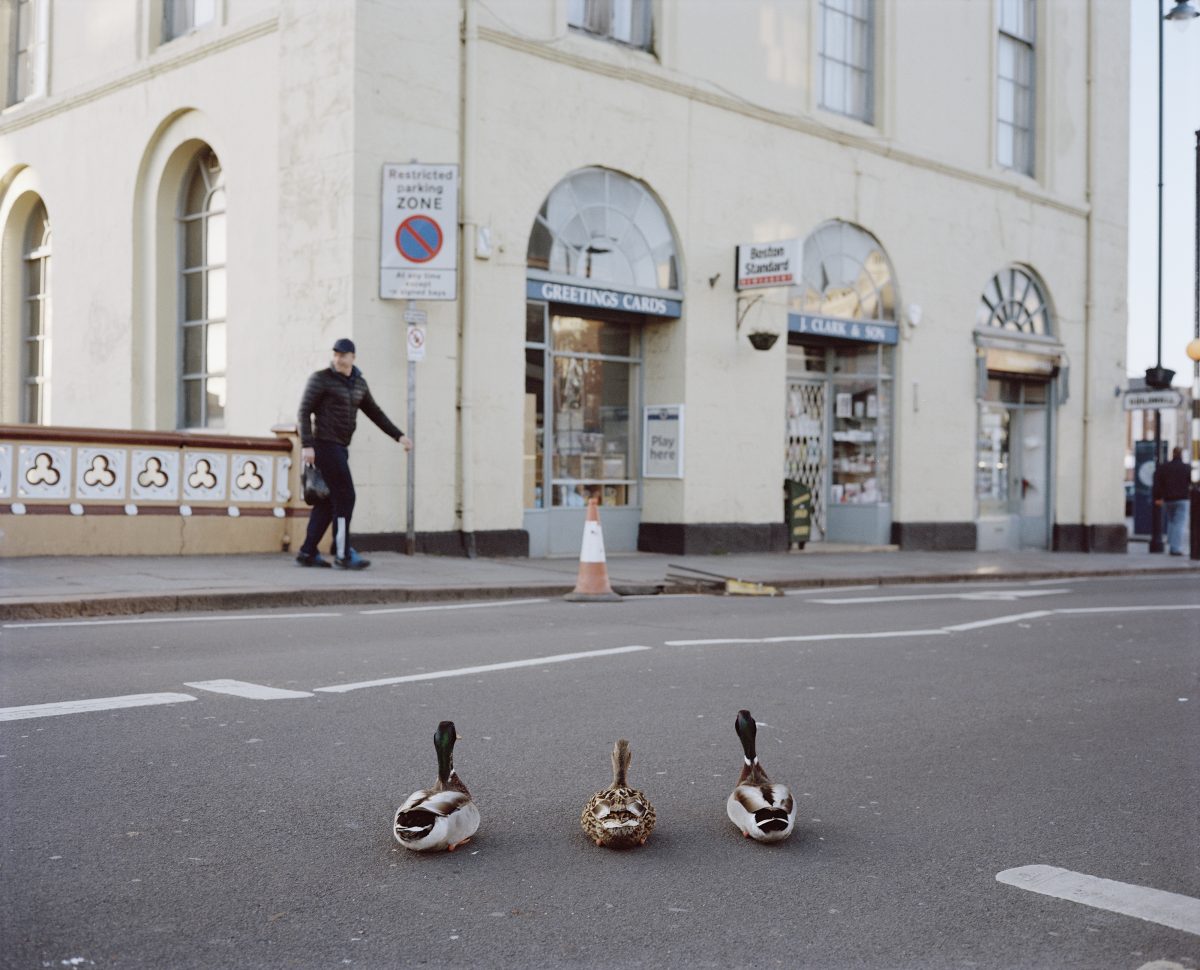 A stare of rejection and it's interpretations
More than a play on words, it's a play with looks and stares that he gives us with this series. F(l)ight crosses over different approaches of photography to be able to multiply points of views, able to see into the shoes of the 'migrants' and the 'locals'. Many of these photos were taken unknown to the inhabitants and when he did get noticed, he tried to work with them while 'trying to re-create the tension and alienating feeling that one can experience in the town'. With this project he was able to develop a sociological approach. His photos seem to communicate with the spectator all the 'feelings that infiltrate the everyday life of the migrant' exclaimed Deividas. He gives a cultural insight through his images. For example, the VIASAT Satellite – visible on one of his images, an essential for the majority of migrants households as it allows them to watch television programs from their native country. Going back to the photo of two young men next to the BMW, 'hints to the obsession of younger Eastern Europeans of proving their social status and economic capabilities'.
Inspired as much by his everyday life as his personal life, he addresses the issues of immigration that England and Lithuania are confronted with by using photography. Fleeing his native country, to be confronted by community tensions, or even fight to get out of it: he describes reality as he sees it. Nevertheless, his series holds a message of hope. Light, one of the three possible interpretations of the title, evokes of course the hope of a better future for the migrants.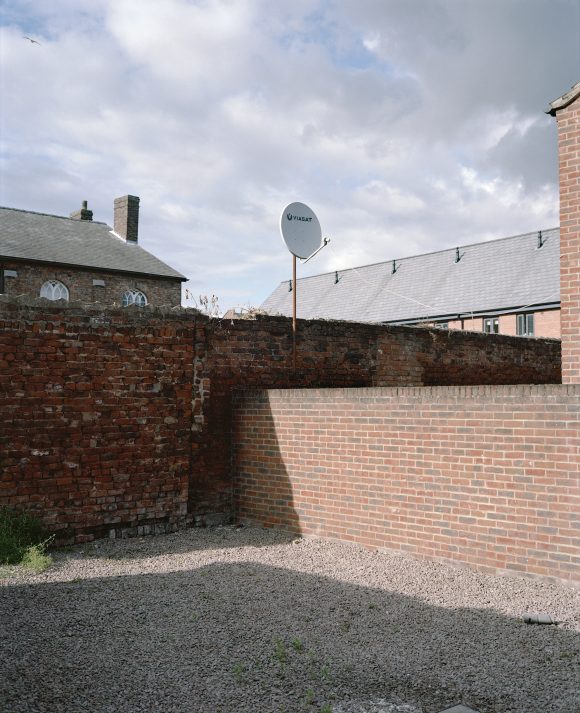 © Deividas Buivydas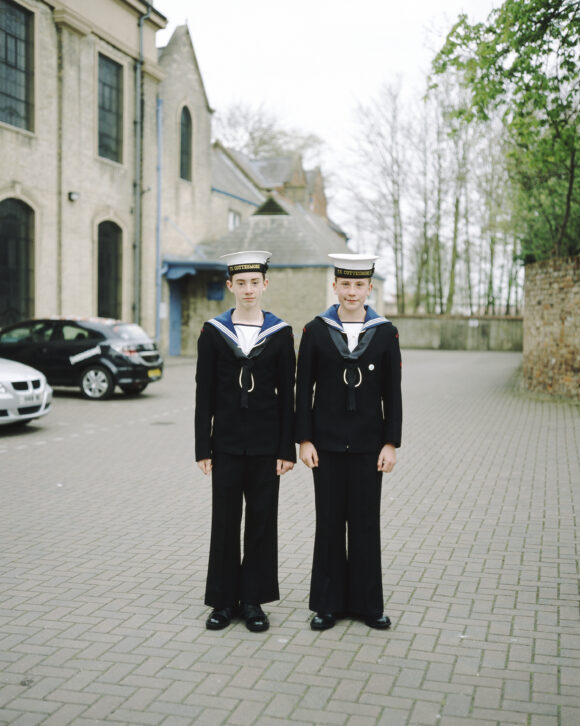 © Deividas Buivydas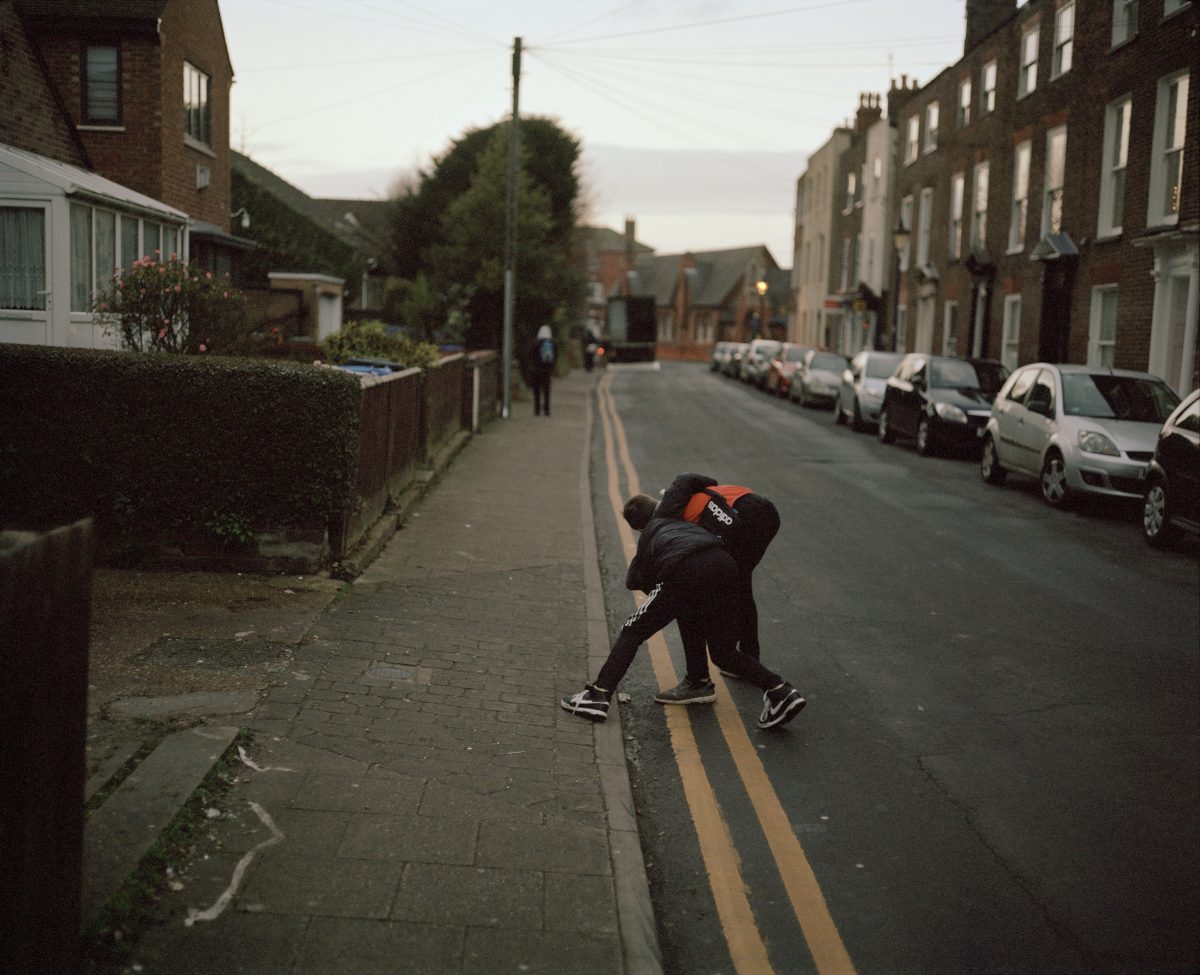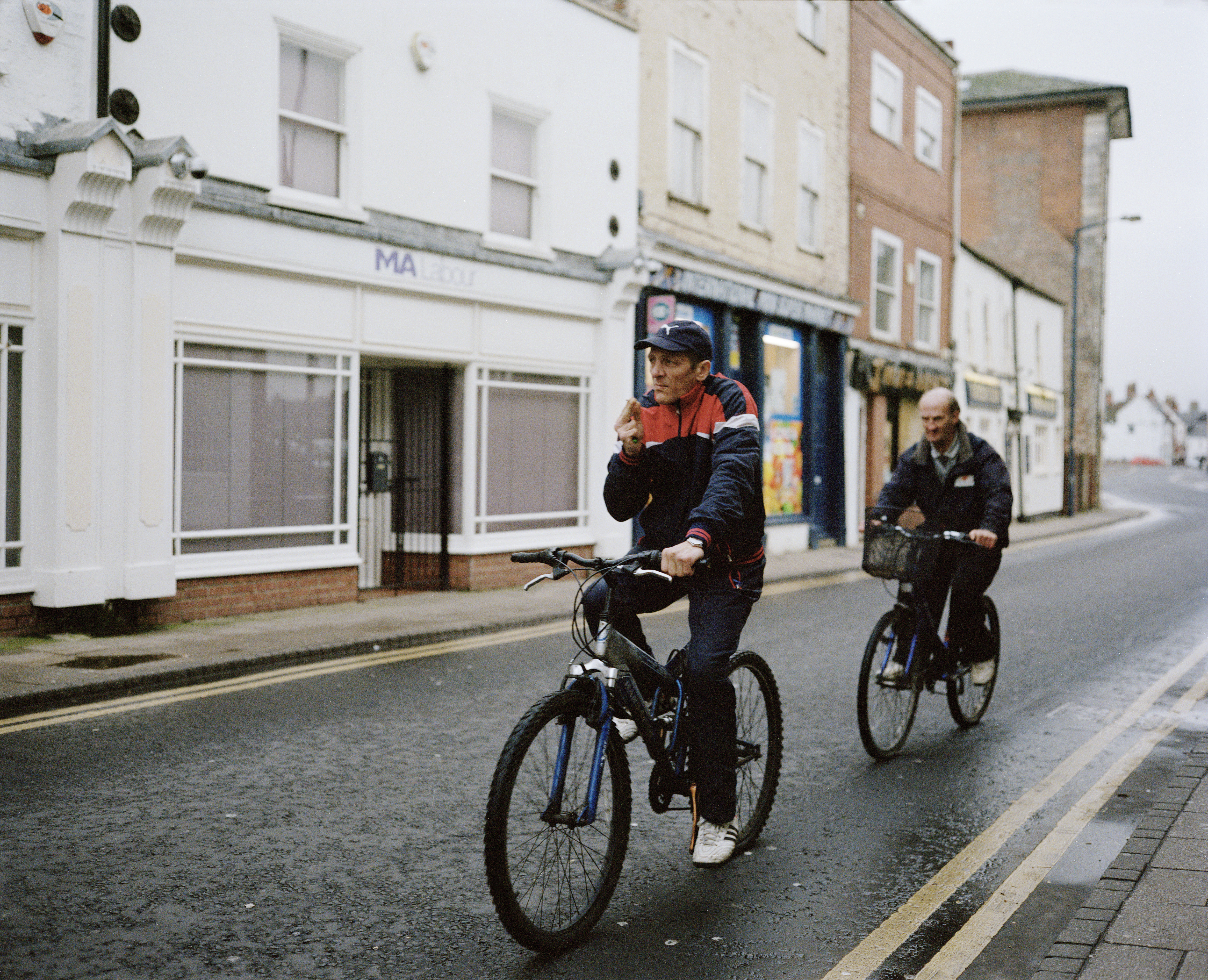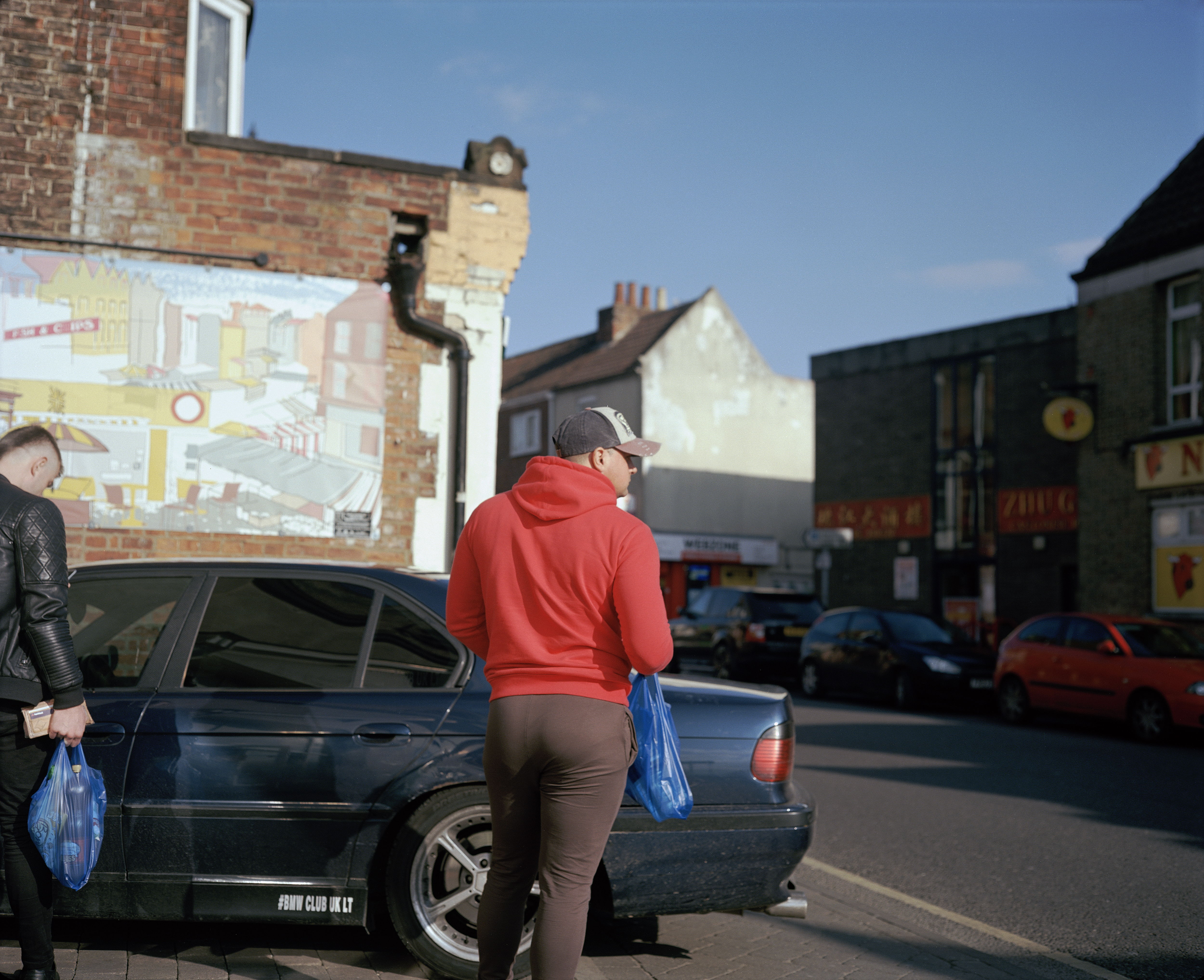 © Deividas Buivydas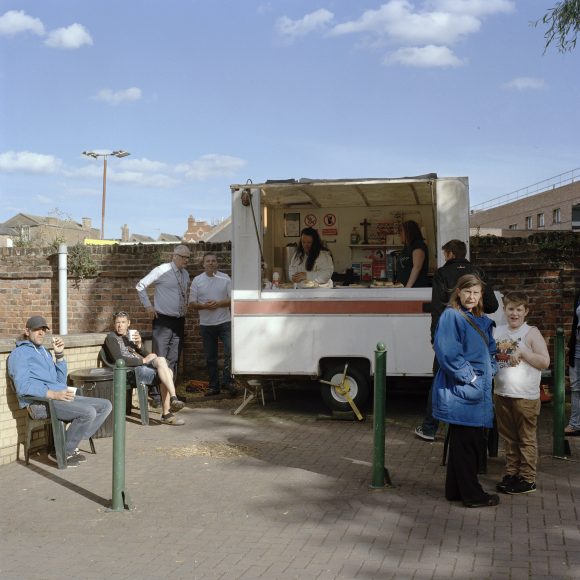 © Deividas Buivydas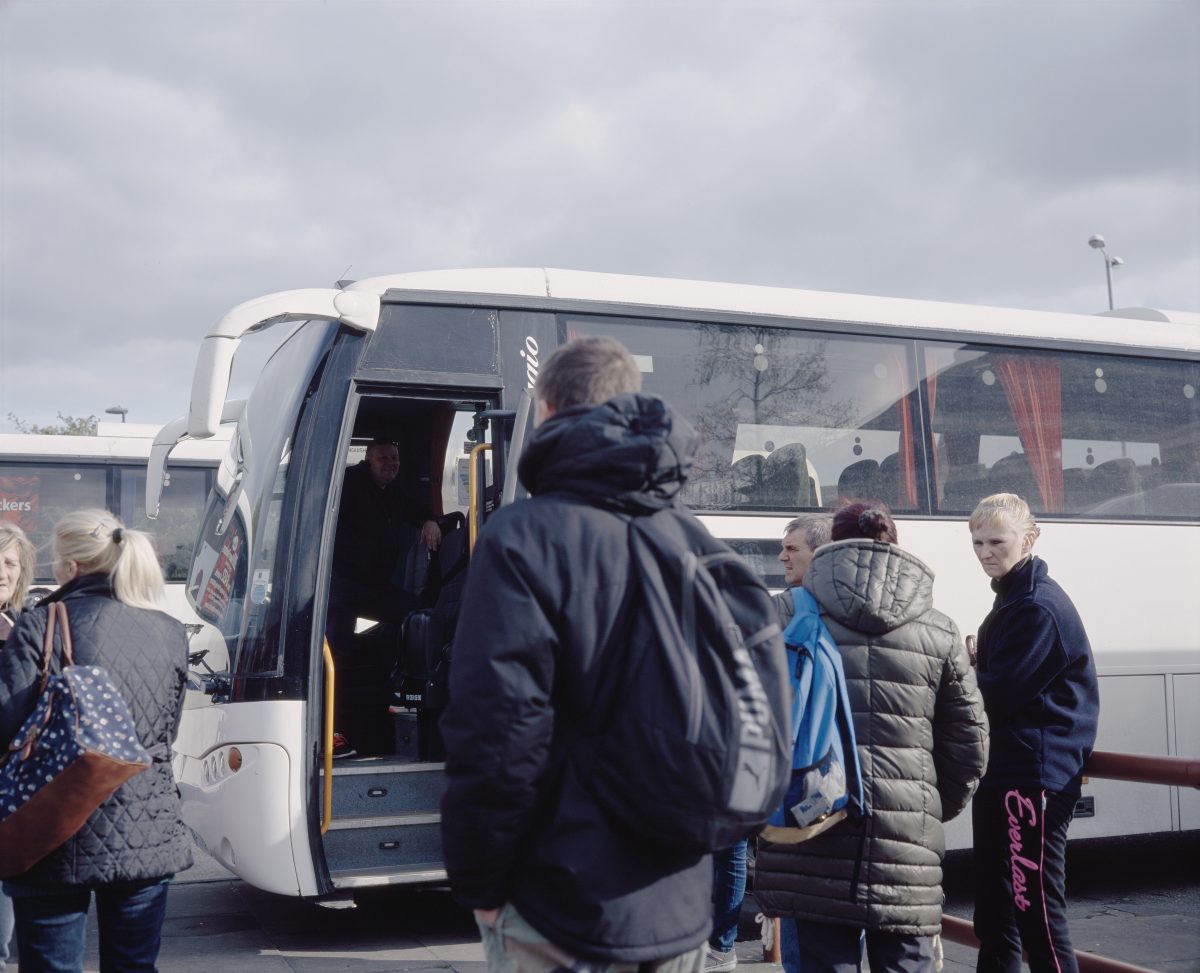 Images from the series F(l)ight © Deividas Buivydas
Translated by Molly Sisson