Bizarre or trending subjects, catch a break with our curiosity of the week. Russian photographer Julia Buruleva imagines playful and surreal settings, inspired by her abundant imagination.
Now based in Barcelona, Julia Buruleva studied photography in her native St. Petersburg, starting out in darkrooms, practicing with film. After graduating, she moved to Moscow, where she became a wedding photographer – a profession she pursued for twelve years. "Then I realised that I couldn't express myself in this field. I decided to change my life. I moved to Europe and never shot another wedding again", she says. And in this new environment, she finally found the freedom to express herself, to experiment. "I love to break patterns in my work, to find something that makes your brain switch, and move in another direction", she tells us. Passionate about the world of fashion, art, and conceptual photography, she imagines settings inspired by "nature, science, trips to India and Chinese artists", as colourful as they are astonishing.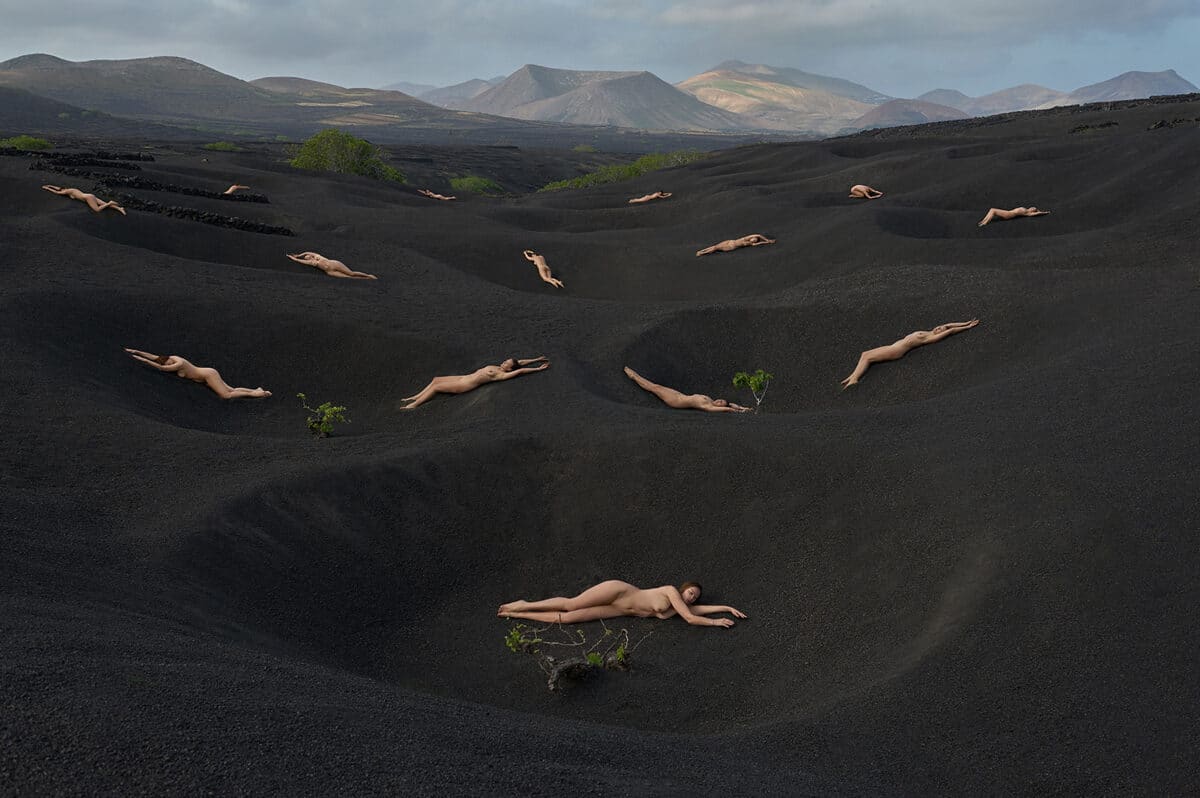 Reconstructing dreams
Fascination is what interests Julia Buruleva as a concept. The desire to captivate, to question her public – for although her creations are intended to be symbolic, the artist prefers to keep the ideas behind her metaphors secret, to "play with her audience". Overflowing with energy, the photographer multiplies projects, and builds a universe of her own, where bodies become elements of the landscape, and transcend their envelope of flesh. With an ever-present sense of humour, she directs unknown models and lets them improvise, invites herself into the intimacy of anonymous people in the midst of the health crisis, or clones herself to create human sculptures in the heart of arid landscapes. On Instagram, Julia Buruleva even invites her followers to discover the backstage of her creations, through short videos, revealing what goes on behind the scenes. A way of demystifying the absurd and sharing her love for creativity.
Inspired by her surroundings, the photographer stops at nothing to reconstruct her dreams and fantasies. Through her images, reality crumbles and gives way to surrealist whims, provoked by the richness of her daily life. "For example, I went to the Barcelona Opera House, and admired the red chairs, and the blue and gold paintings on the ceiling. And I could picture, at that moment, an image in my mind – these colours, these chairs, but set on the beach, with the gold sand and blue sky. And naked models replacing singers" she says. And out of her mind, come fanciful compositions in which the bodies – pulled straight out of nature – become extensions of the environment. Without ever seeking to sexualise nudity, Julia Buruleva captures it to bring an additional abstraction, a greater absurdity to her extravagant paintings instead. A playful dive into an irresistibly inconceivable world.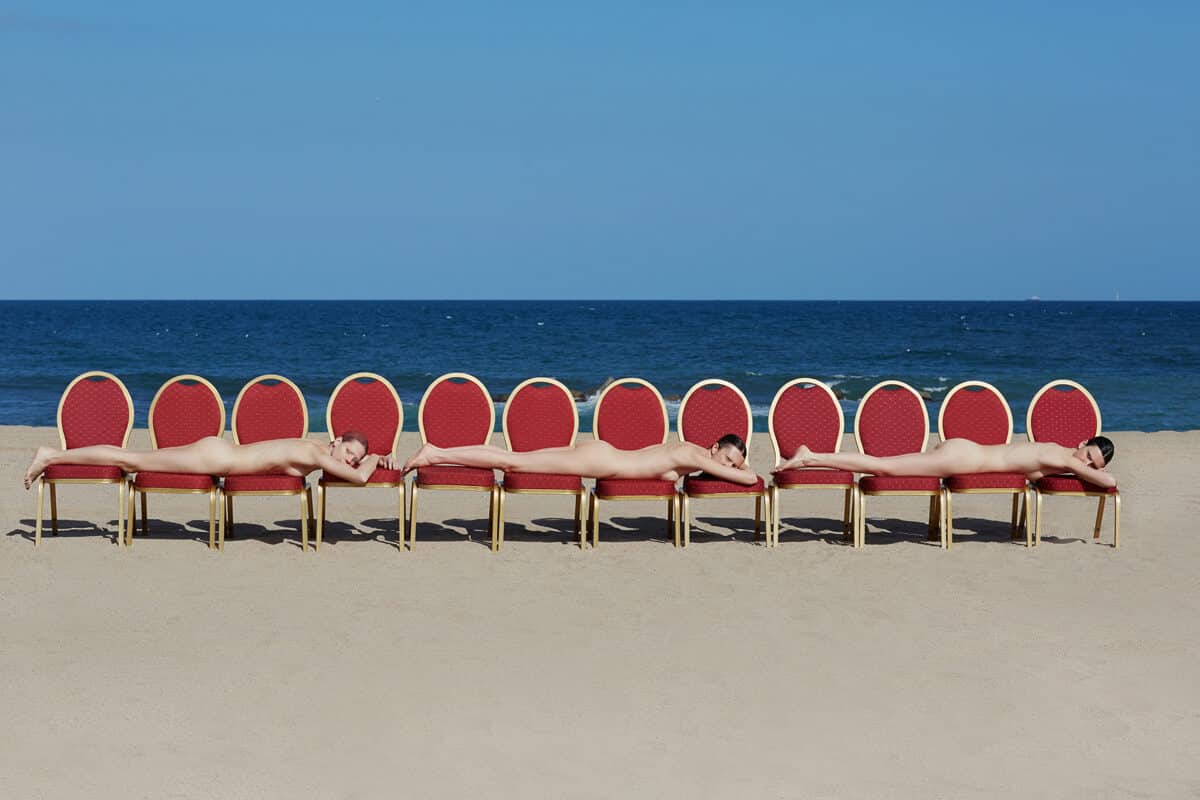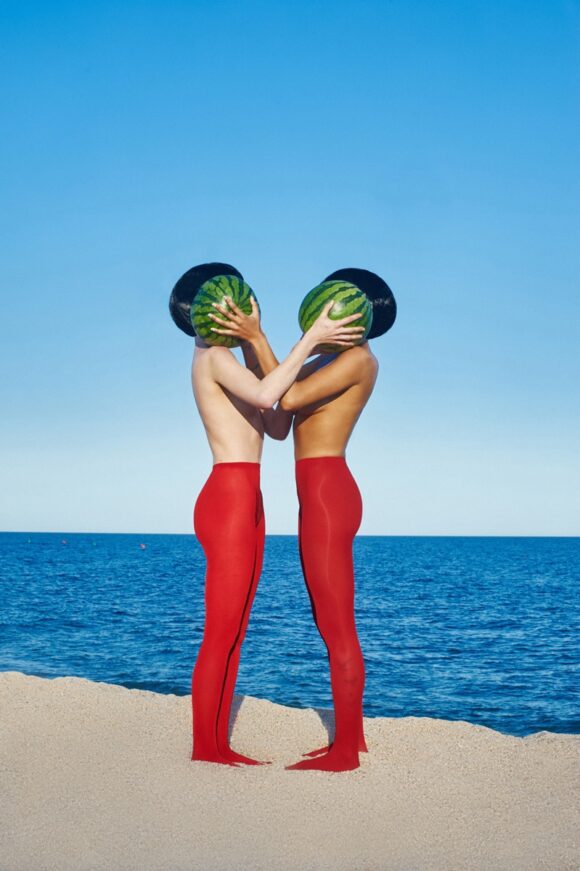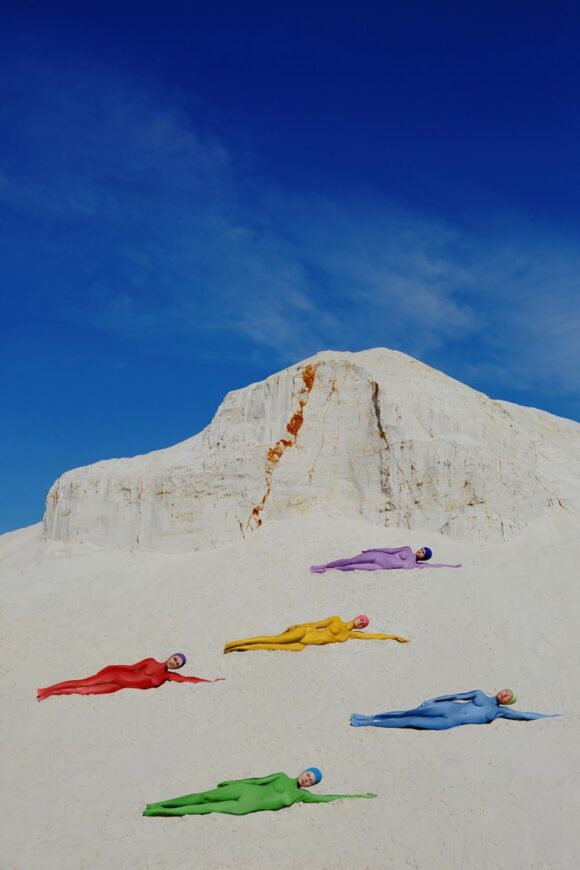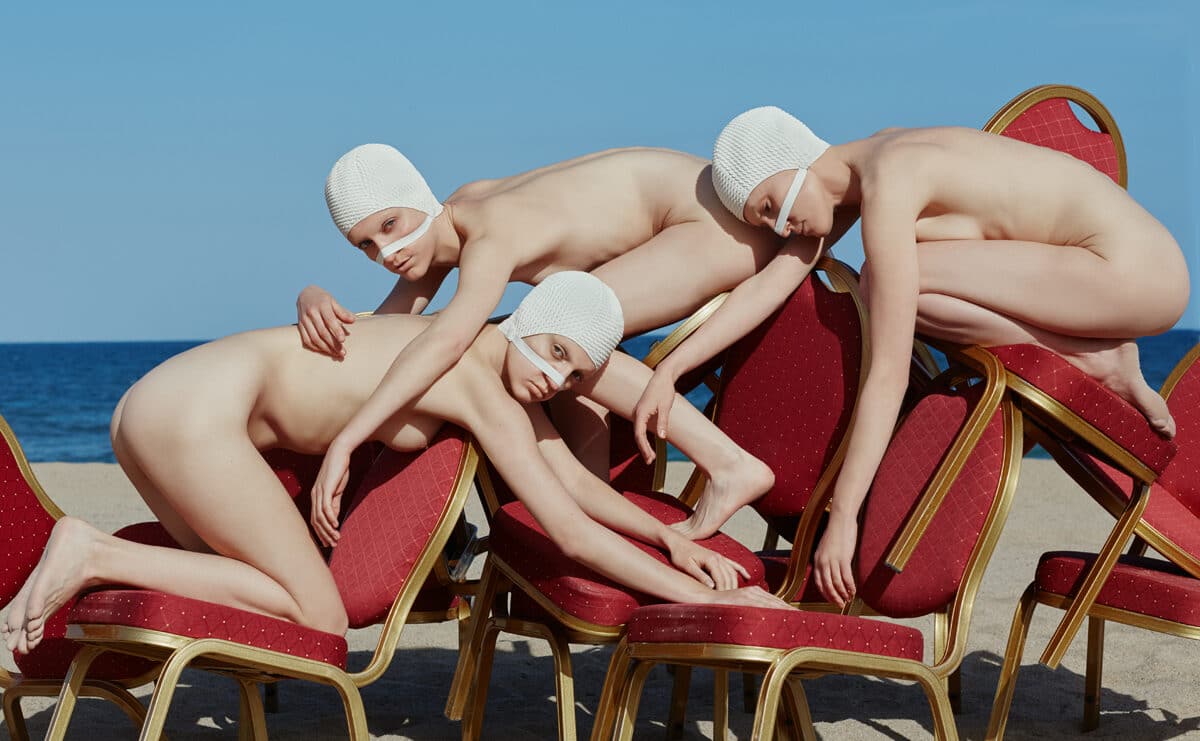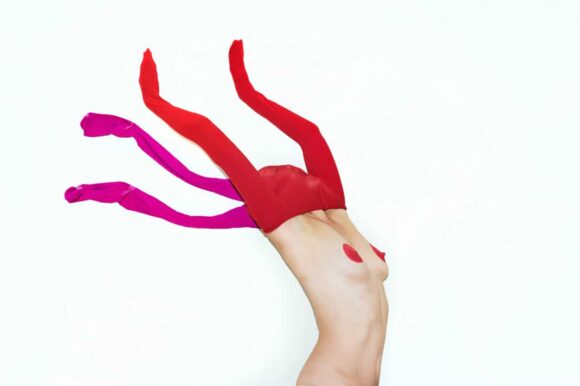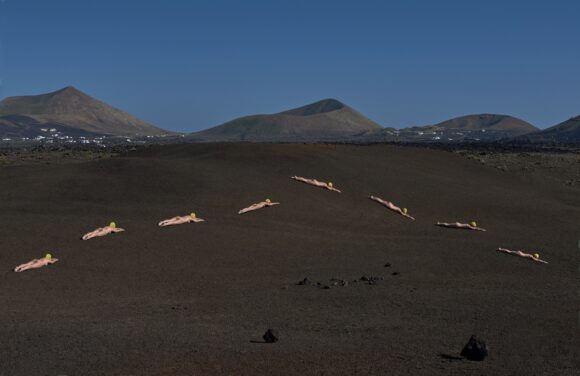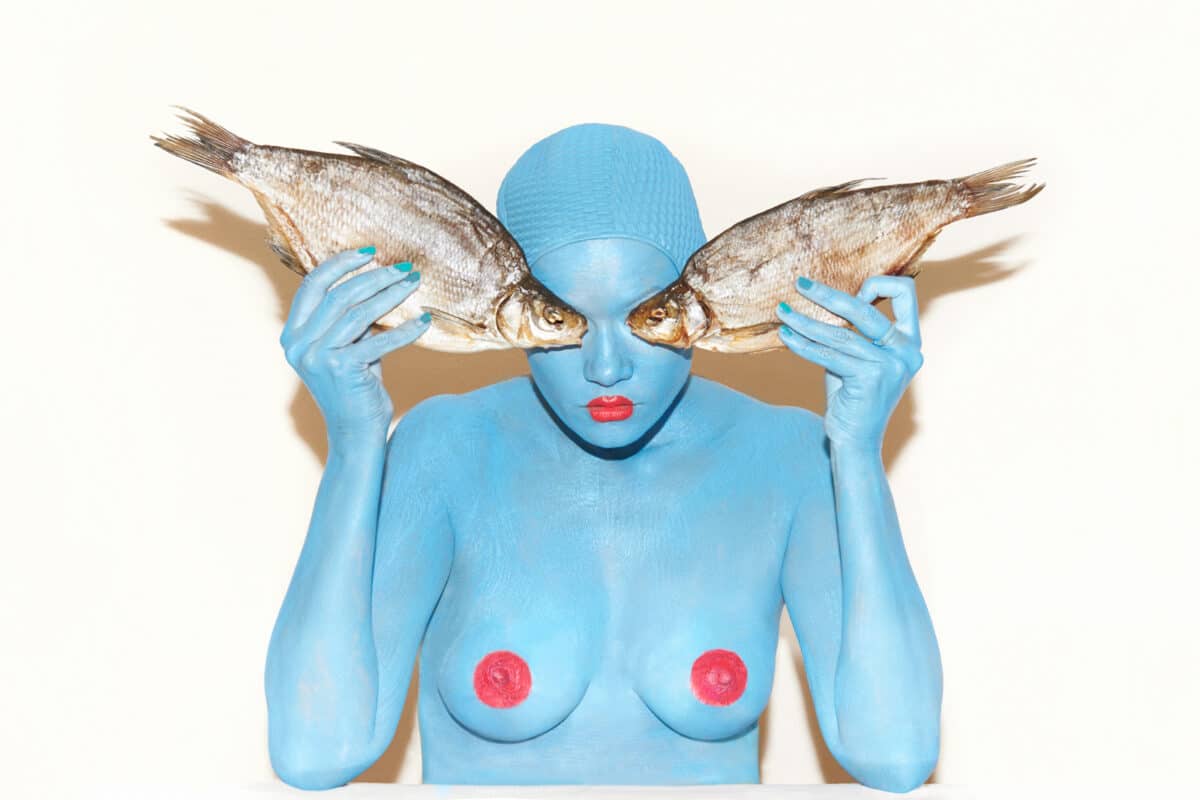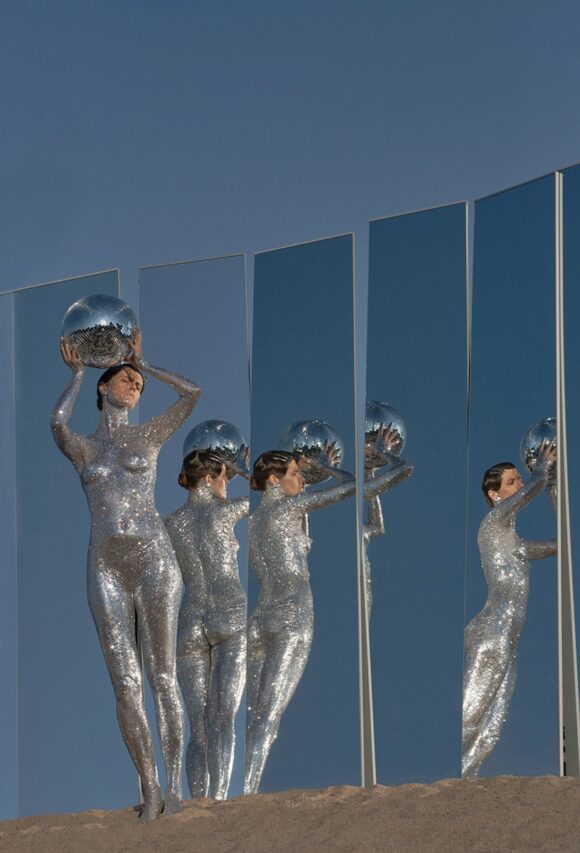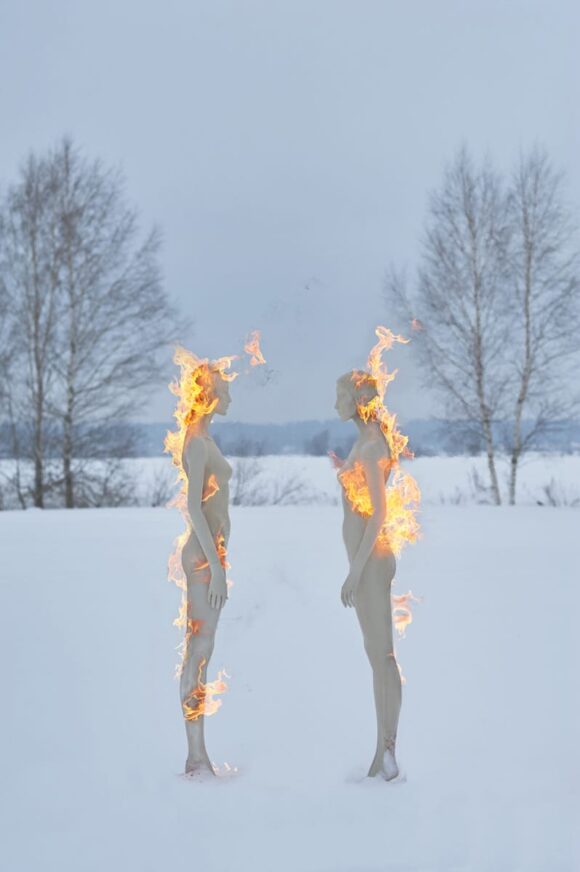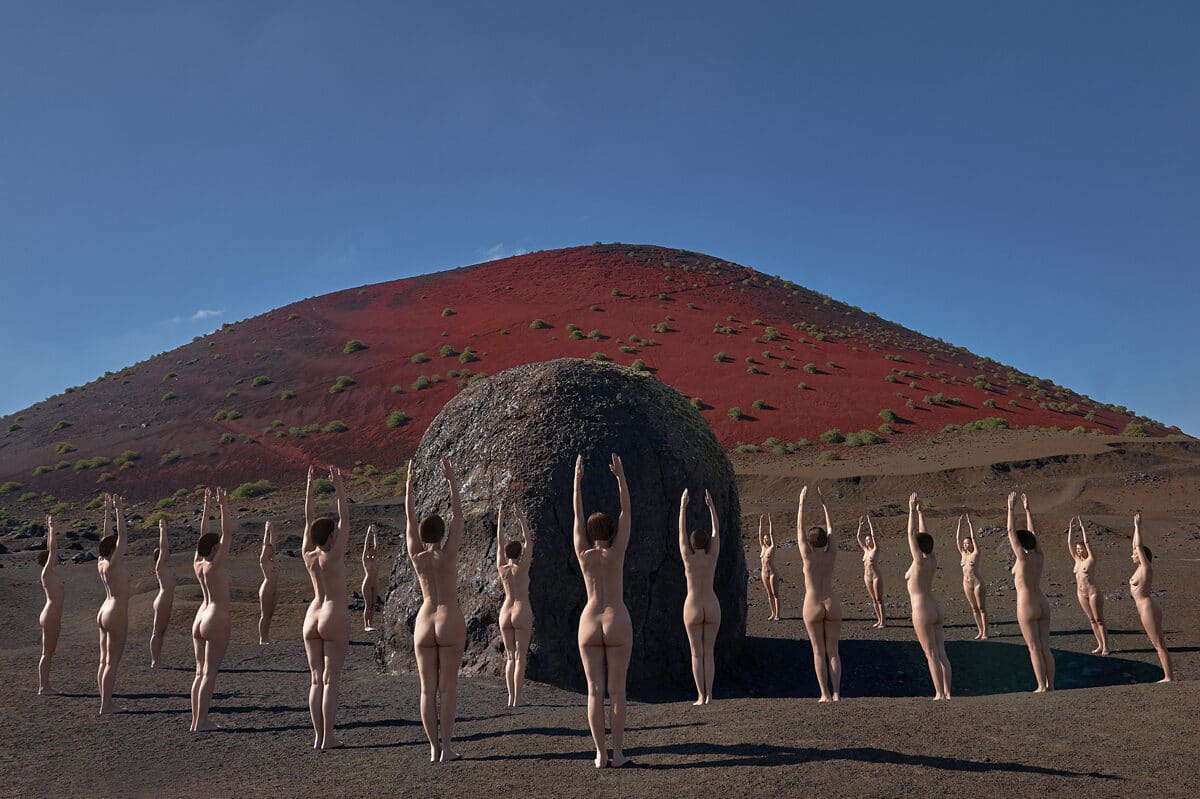 © Julia Buruleva