Portrait photographer for many news publications – Le Monde, El País, the New York Times – documentary photographer and member of the MYOP agency, Ed Alcock divides his time between commissions and more personal projects. Whether he is travelling the roads of his native England to explore the consequences of Brexit, or documenting his daily life in the midst of an epidemic, the photographer manages to capture his environment with honesty and originality. "I don't look to stage my compositions. I much prefer images taken on the spot. I am also influenced by literature, especially non-fiction novels. Writers in this genre are often inspired by their own lives, transforming them into something more universal: a familiar approach that can be found in my series," he told us, when his project Home sweet home was exhibited at the Circulation(s) festival in 2019. A rich universe, with many influences, that he reveals to us today through his Chinese portrait.
If you were…
One of your pictures?
What a terrifying thought to be trapped in a frame or nailed to a wall!
A dream photoshoot?
Due to the health crisis, I have not been able to return to the UK for over a year. This is frustrating as I would like to conclude my projects, See EU later and Home, sweet home.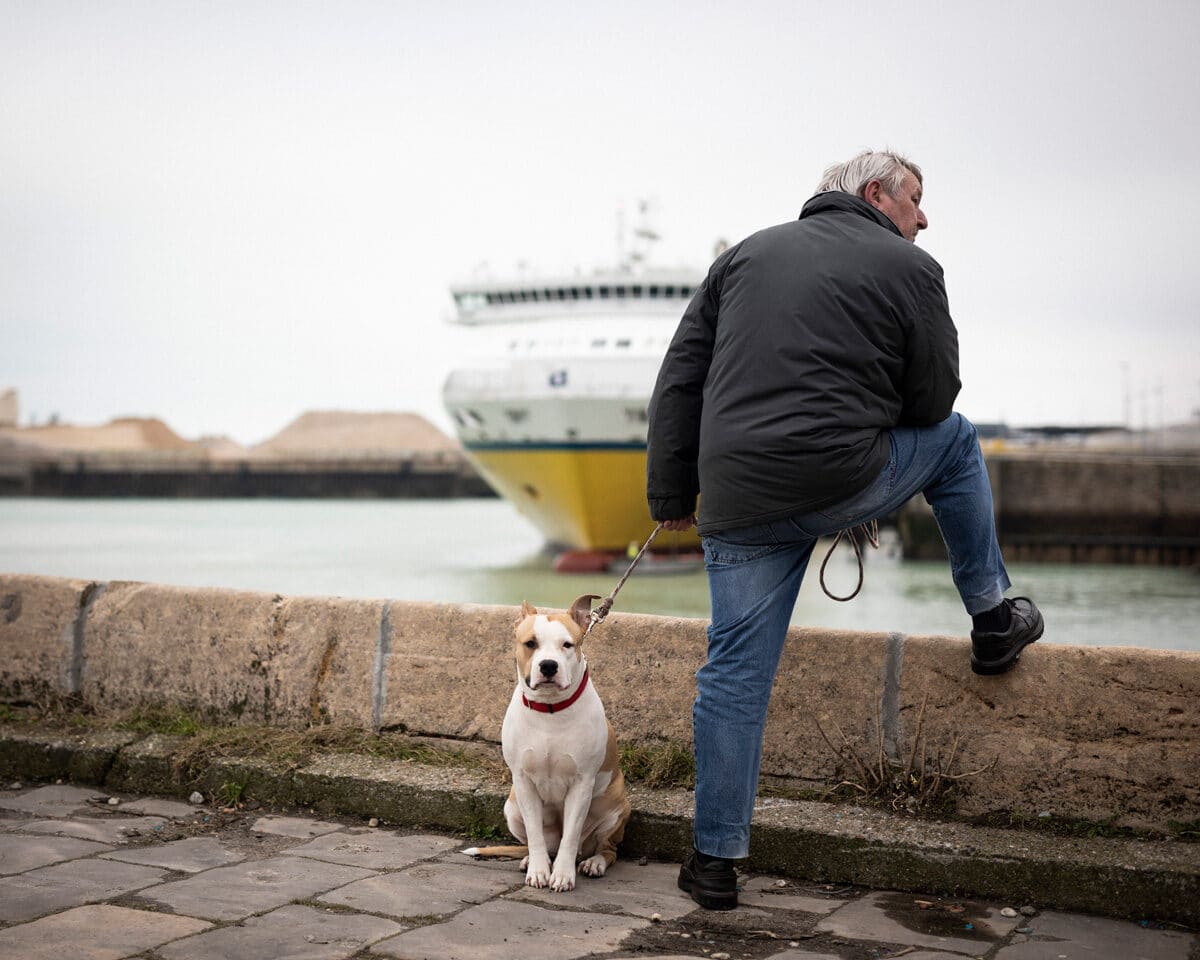 An anecdote?
In a recent conversation with Emmanuel Macron, he told me, with a touch of irony, that he had never heard of Brexit. Having spent five years documenting my former country's drift out of Europe, I found his comment irritating, and at the same time, quite amusing.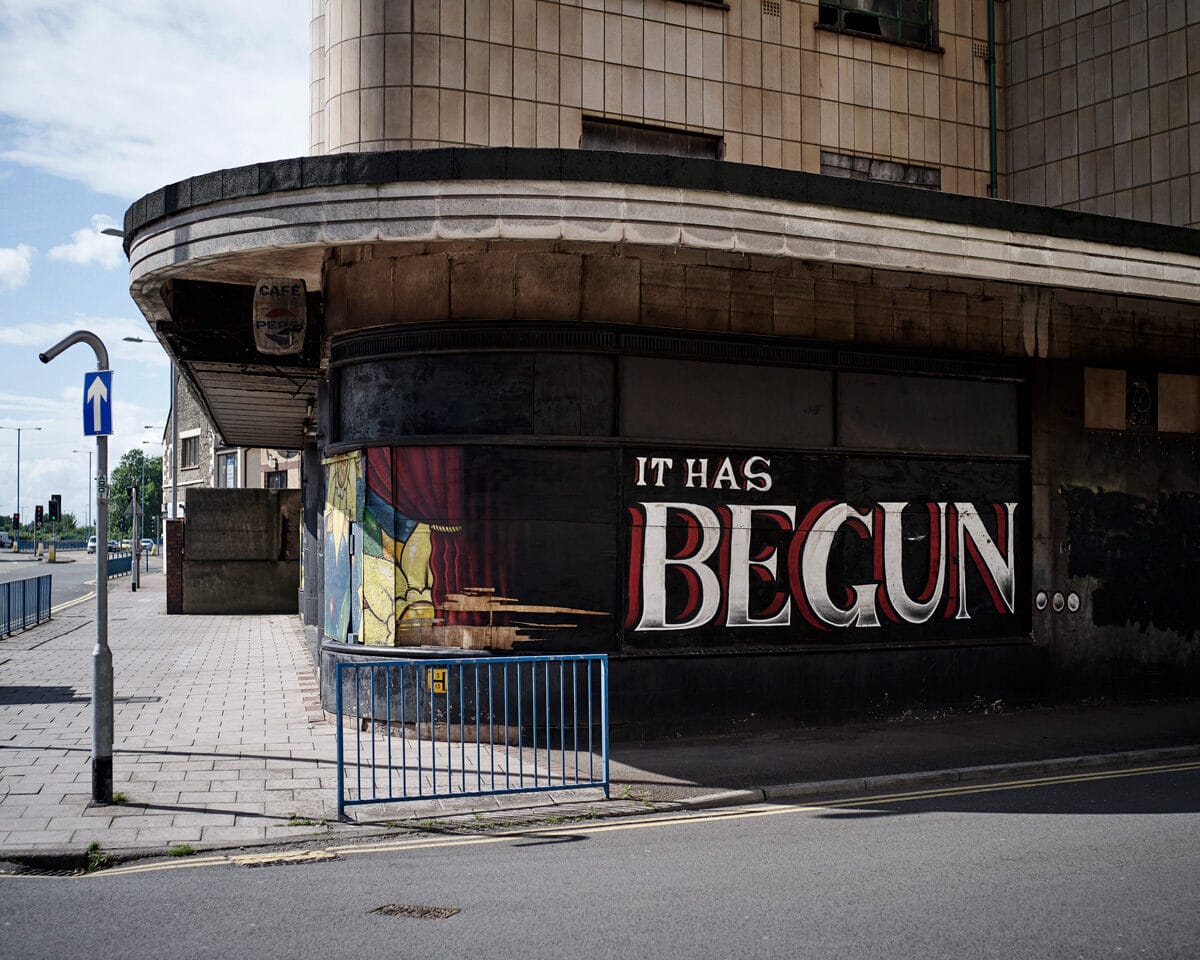 An object to photograph?
Things that remind me of childhood, or family heirlooms: old photos, family albums, toys, hand-drawn cards, diaries, old love letters…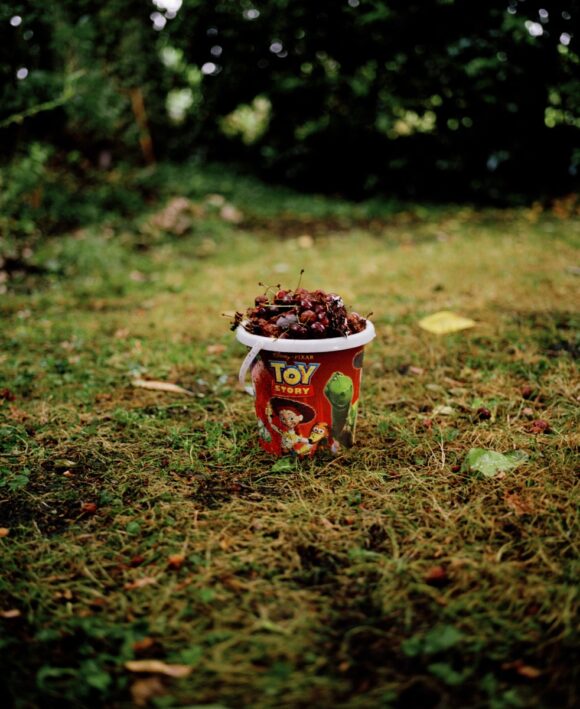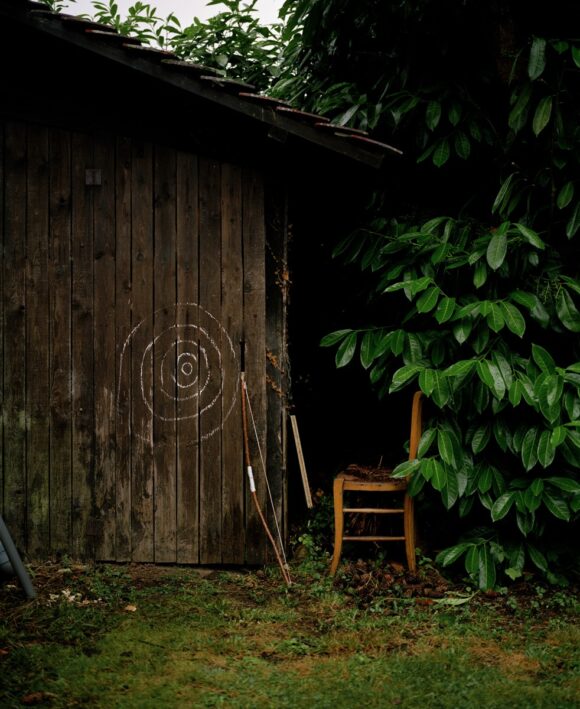 A subject to explore?
Everything that excites, disturbs, tortures, irritates, amuses…
A country?
The country – real or imaginary – to which we think we belong. This idea is at the heart of a discussion I have been having for ten years with photographer Ulrich Lebeuf, which has led to an exhibition that will be presented during the Promenades de Vendôme in the summer of 2021.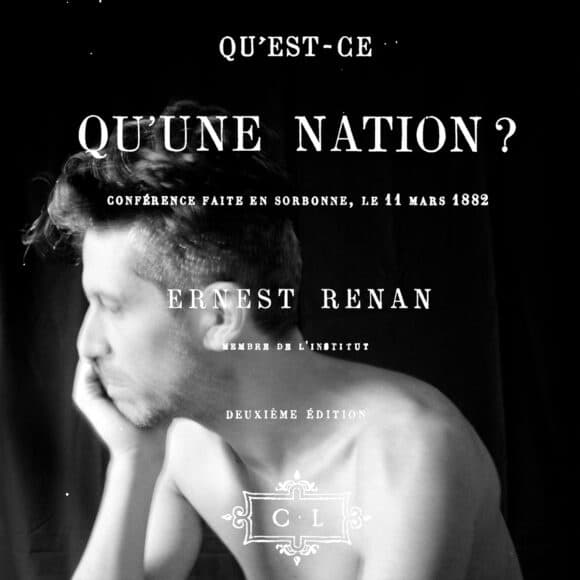 A film?
I'm watching Abbas Kiarostami's films again at the moment. I love the simple poetry of his work. It's fascinating to see what he can do with so little.
Somewhere cultural?
Arles! For the Rencontres!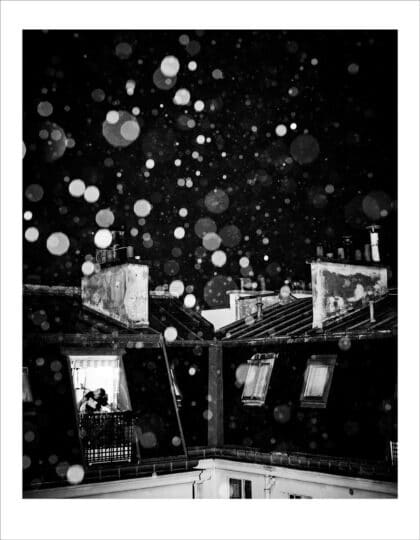 A time in history?
Now.
A photographic style?
Anything that serves the story you are trying to tell.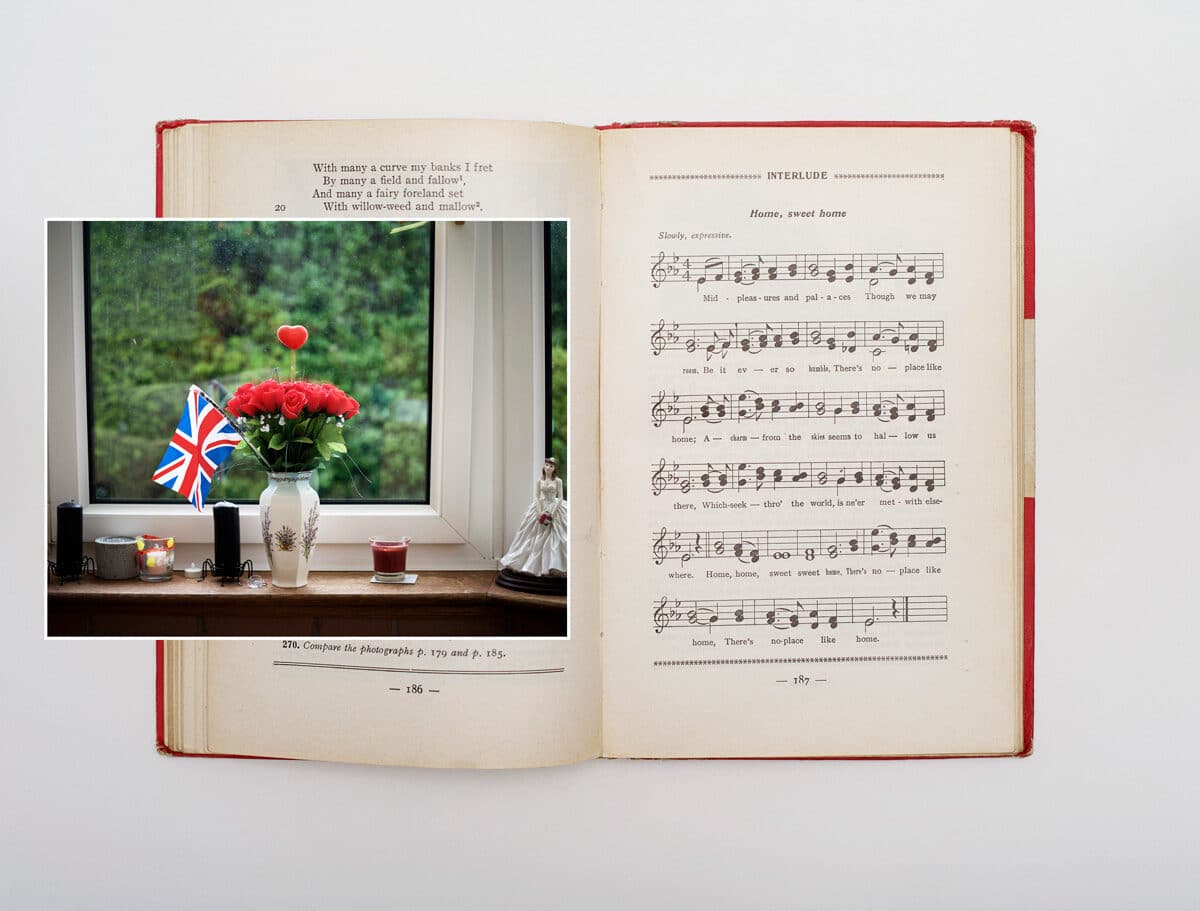 A thinker and their quote?
"I am strongly opposed to death", Woody Allen
An animal?
Wolves have always fascinated me, ever since I was a child. I had a recurring dream: a wolf outside my bedroom window. This dream was the starting point for an exhibition that was initially presented at La Gacilly Festival, and will be shown again at the Nouvel Observatoire Photographique du Grand Est in September.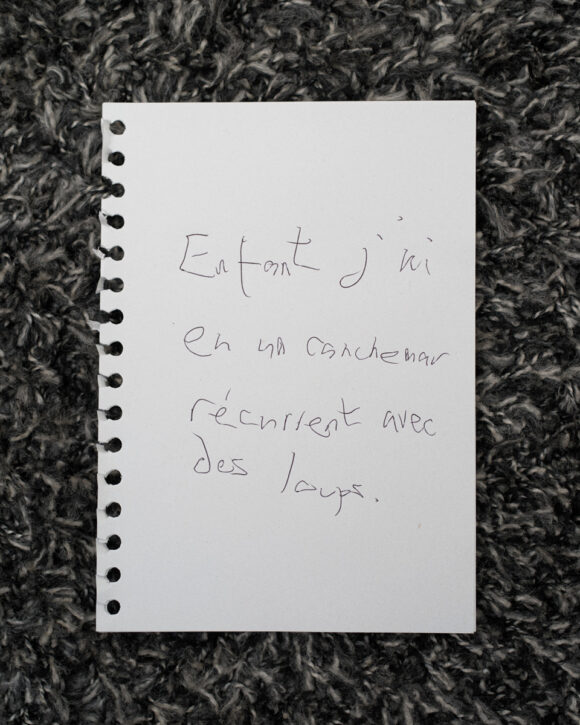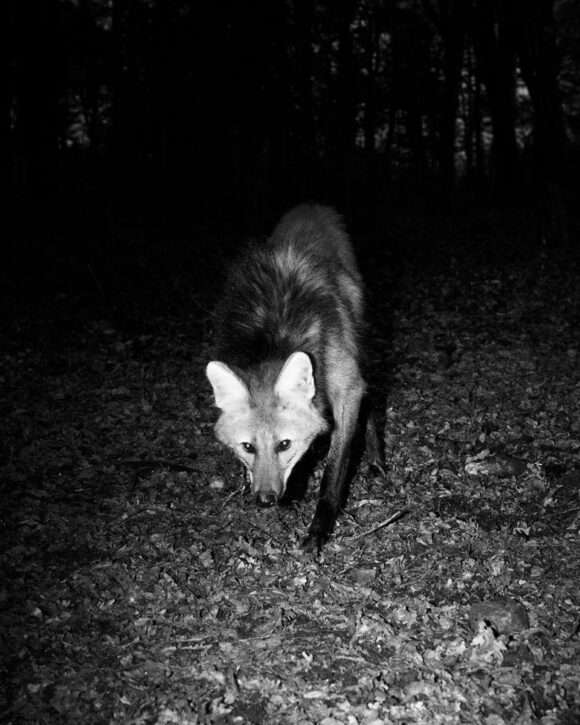 An Instagram account?
I have to say that I don't spend much time on the platform… I think it's a shame to look at tiny photos on a phone when there are so many other ways to enjoy photography!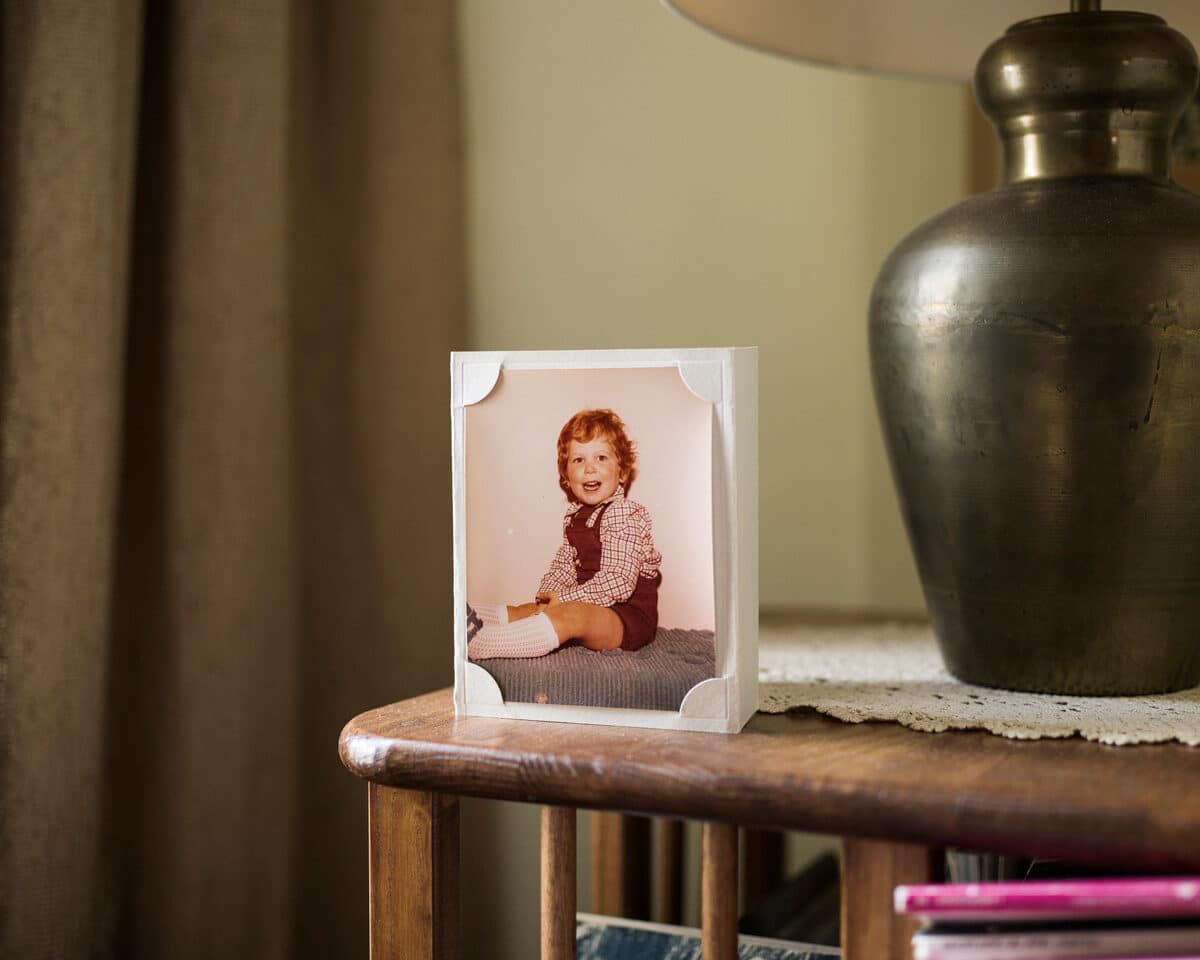 © Ed Alcock / MYOP