Bizarre or trending subjects? Catch a break with our curiosity of the week. 3D artist Devansh Atray designs futuristic and poetic settings. Creations lit by strange neon lights…
"I never planned on becoming a 3D artist,I graduated in Electronics and communication engineering. Right after graduation, I stumbled across 3D. I started using Blender 3D, which is a free open source software and it stuck",
says Devansh Atray, a visual artist based in India. Two years later, the creator is now publishing one image a day on his Instagram account, developing an enthusiastic community of followers. Fascinated by fluorescent lights, this designer creates his images from scratch, buildings captivating and ultrarealistic settings. Bedsheets, leaves or even the broken tarmac of an abandoned street seem to come straight out of our world. An unsettling meticulousness.
Distancing from reality
Those detailed settings are lit by fascinating neon lights – sometimes abstract, sometimes bearing a message. "Silence", "Fuck reality", "Who am I?", or "Escape" can be read on Devansh Atray's images. Inscriptions which seem to underline the artist's desire to distance himself from reality. "I am a sucker for film photography and post-apocalyptic stuff. I try to combine these thinks in my artworks", the artist tells us. To him, the words on his creations represent ideas, reinforced by the settings around them. A poetic and enigmatic world.
Though some 3D images are merely contemplative, other play with scales, and showcase gigantic humanoids, beasts from a futuristic and dystopian universe. In Devansh Atray's work, reality and science-fiction merge. The realistic landscapes are inhabited by strange creatures and seem to question the human nature. A sublime yet disturbing universe.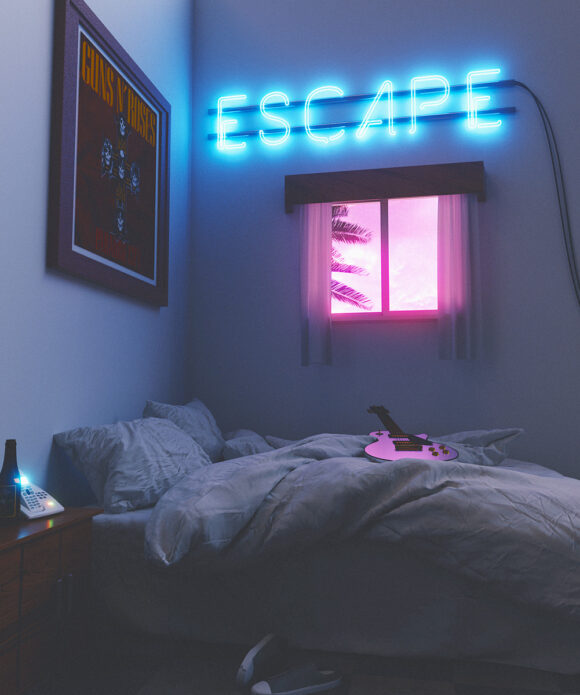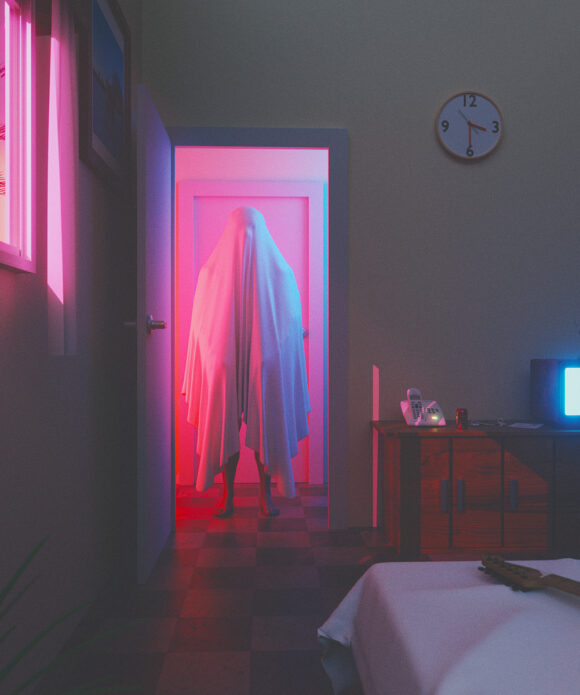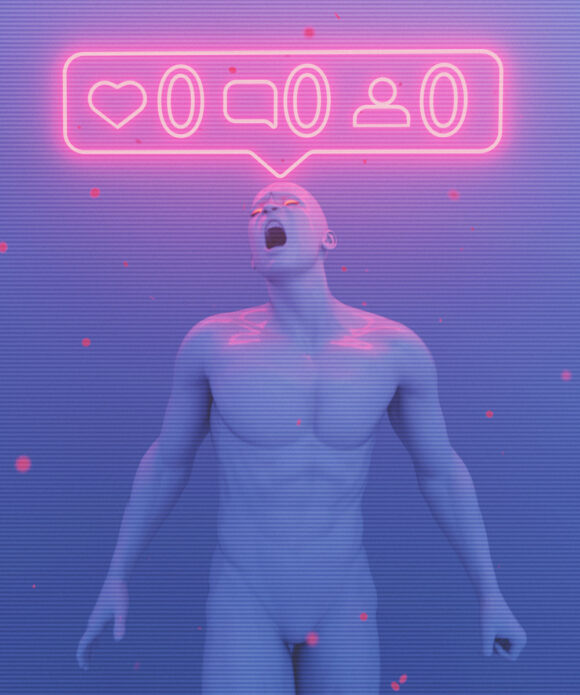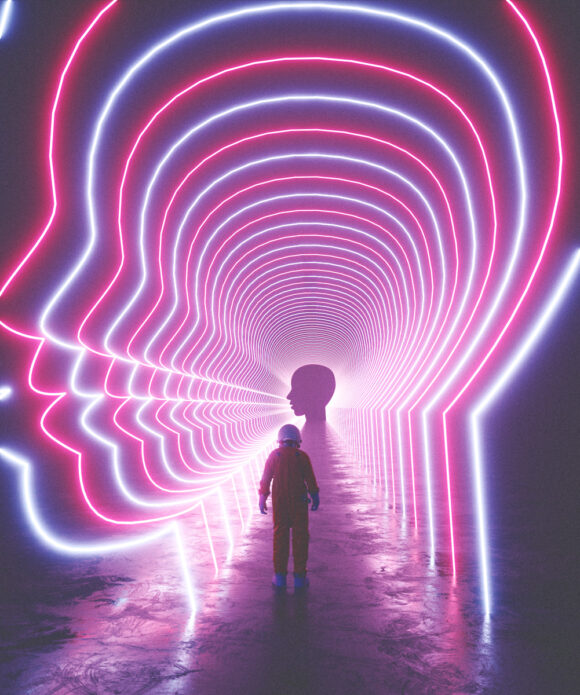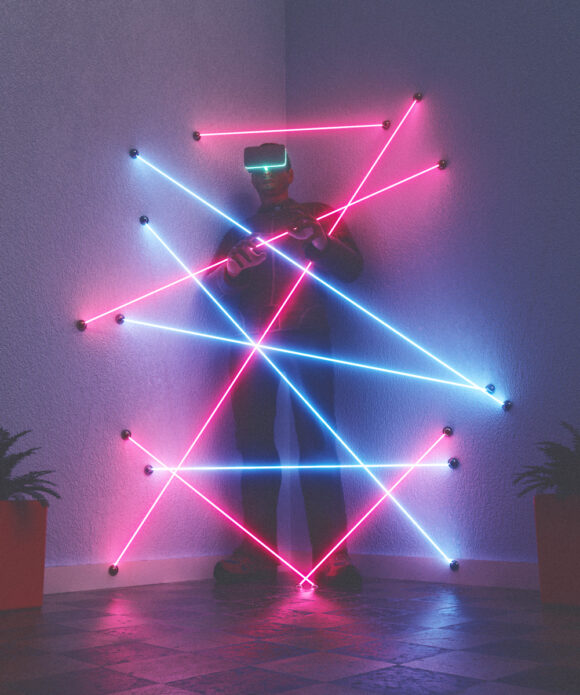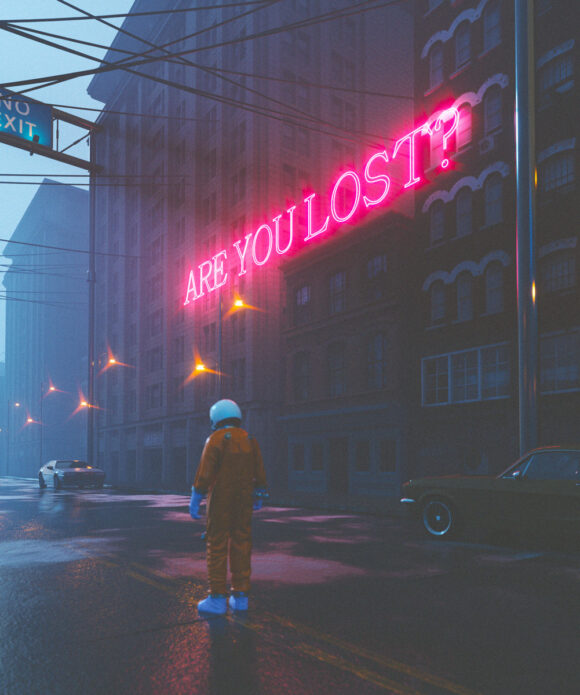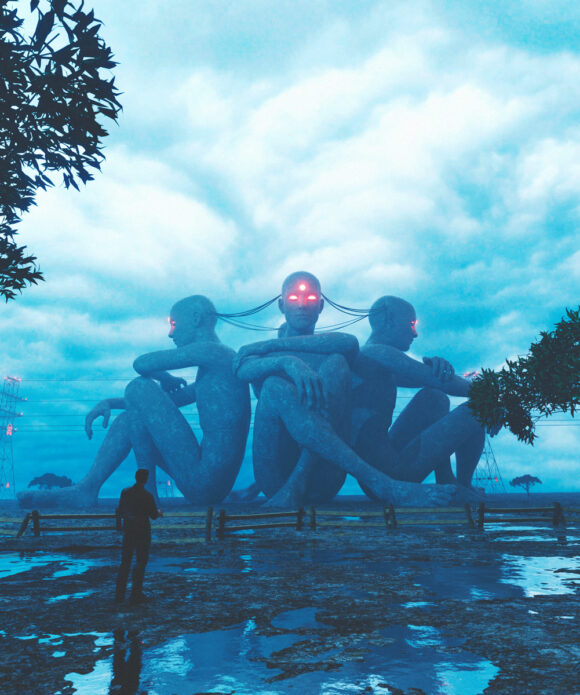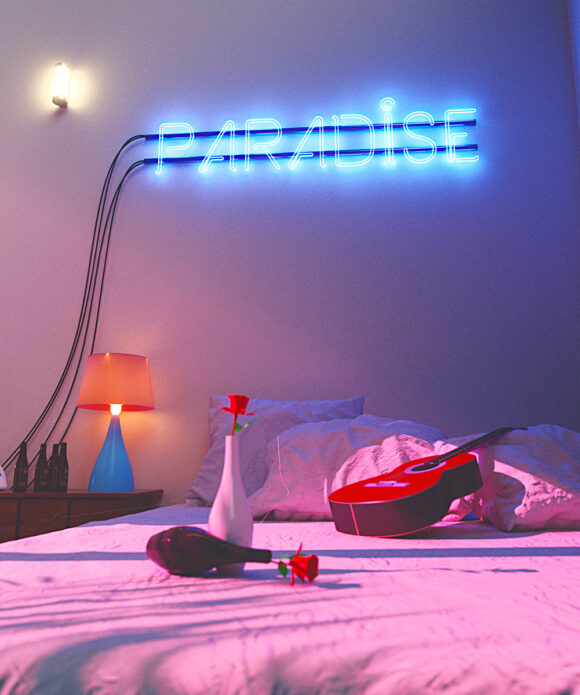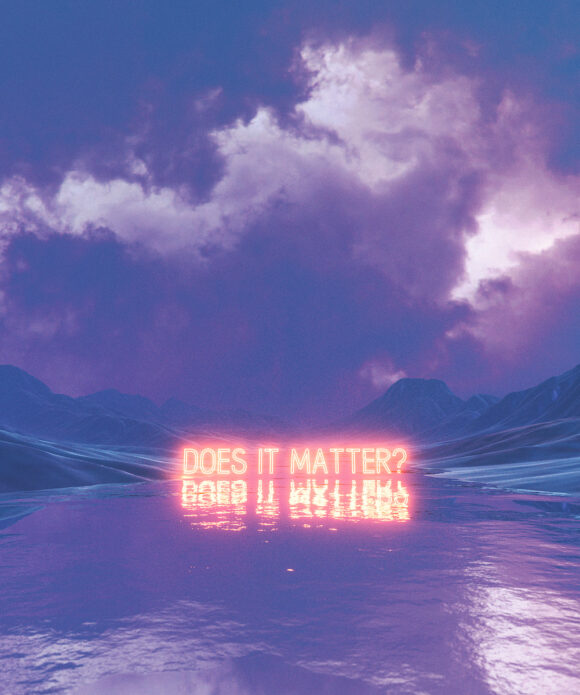 © Devansh Atray