Bizarre or trending subjects, catch a break with our curiosity of the week. Confined, French photographer Karine Péron Le Ouay plays with the sunbeam illuminating her sofa. A playful and pictorial series of self-portraits.
Body hidden in darkness, colourful accessories and clothes sublimated by sunbeam… Karine Péron Le Ouay's creations bring back the theatrical chiaroscuros of Caravaggio. Yet, it is in her apartment's intimacy, during quarantine, that she produced this playful series. "I analyse many things before taking a picture, I think I am always looking for a certain aesthetic, a form of elegance and poetry. Highlighting while maintaining mysteries", the photographer tells us. Used to portraiture, she turned, for the first time, the lens towards her own body, and built a series of light and creative sceneries. "Keeping my face in shadow enabled me to surpass some apprehension I had about self-portraits, and to play different roles, as if each of us could recognise themselves at one point", she tells us.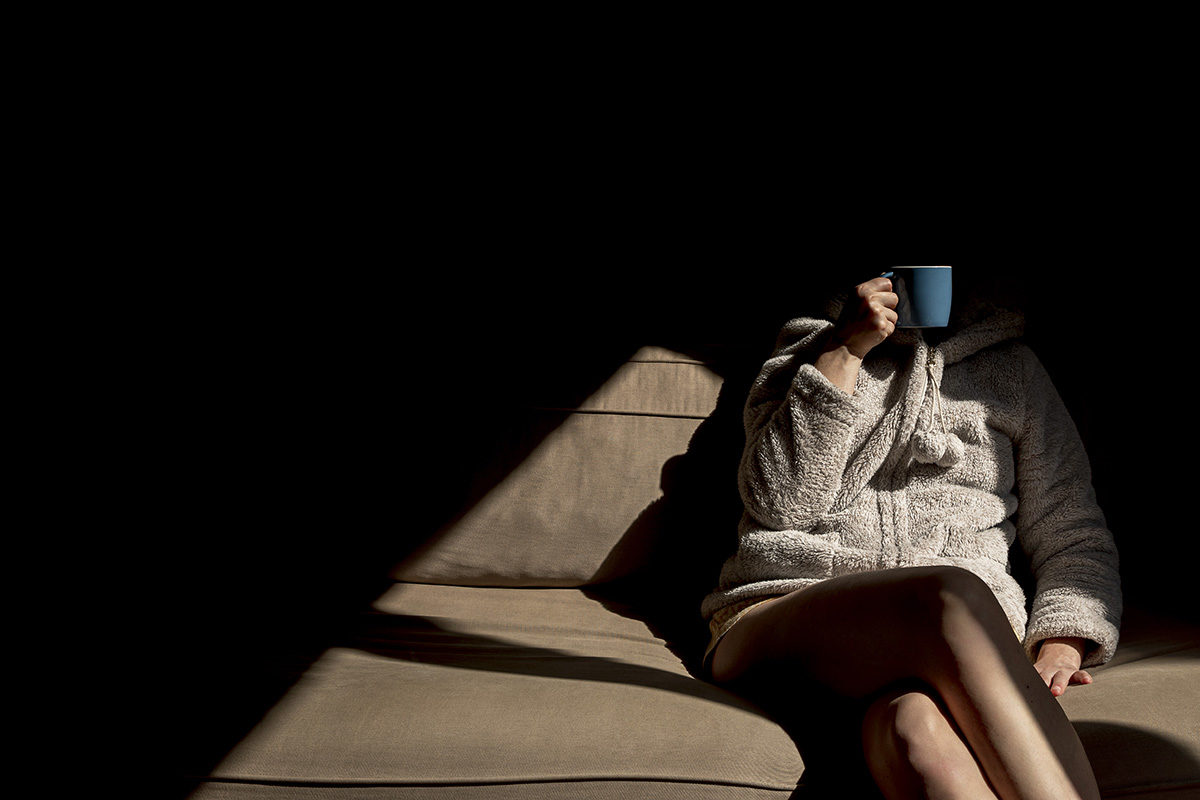 Living out fantasies from one's couch
It is by chance that Karine Péron Le Ouay discovered the particular setting. "One day, as I was sitting down on my sofa, drinking a cup of tea, and enjoying the morning sun, I saw this triangle of light's reflection on the screen across me. I put down my mug, set my camera on a tripod, and sat down exactly where I was (…) The first image's atmosphere and feedback from my colleagues motivated me to try again. I was relying on the weather for the photoshoots, and when the sun was present, I had one hour only to take my pictures. It was a sort of game, a race against time", she says. Stuck in an endless quarantine, the artist found, through this peculiar habit, a way to create.
Each day, a different outfit – evoking the loss of physical contact, the need to party, meetings with friends, sport sessions and urban strolls – marked the time passing by. In this curious universe, the photographer invented stories, lived out fantasies from her couch – which became the setting of her daily improvisation. "Having put aside many international documentary projects I felt the need to move! As a dreamer, I invented a vast world, between confinement routine, nostalgia, frustration, evasion and freedom", she concludes. A tribute to all these ordinary actions which have no become rare and precious.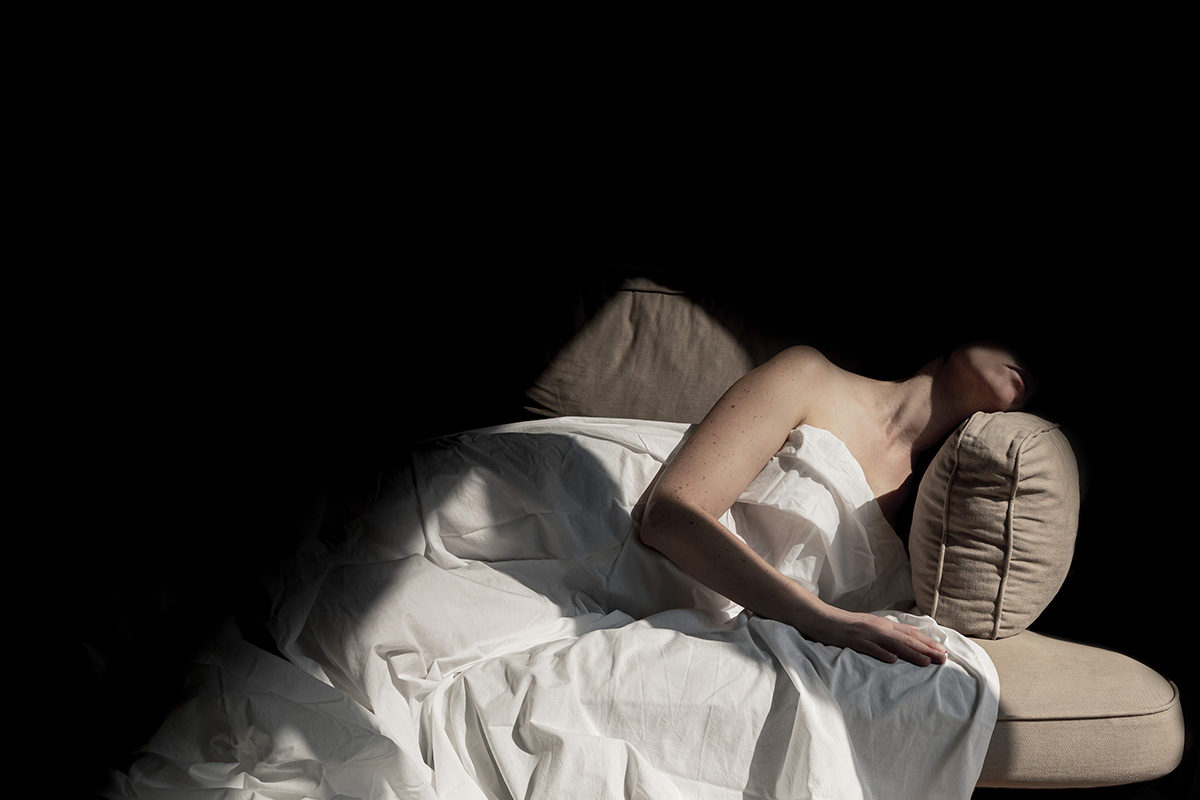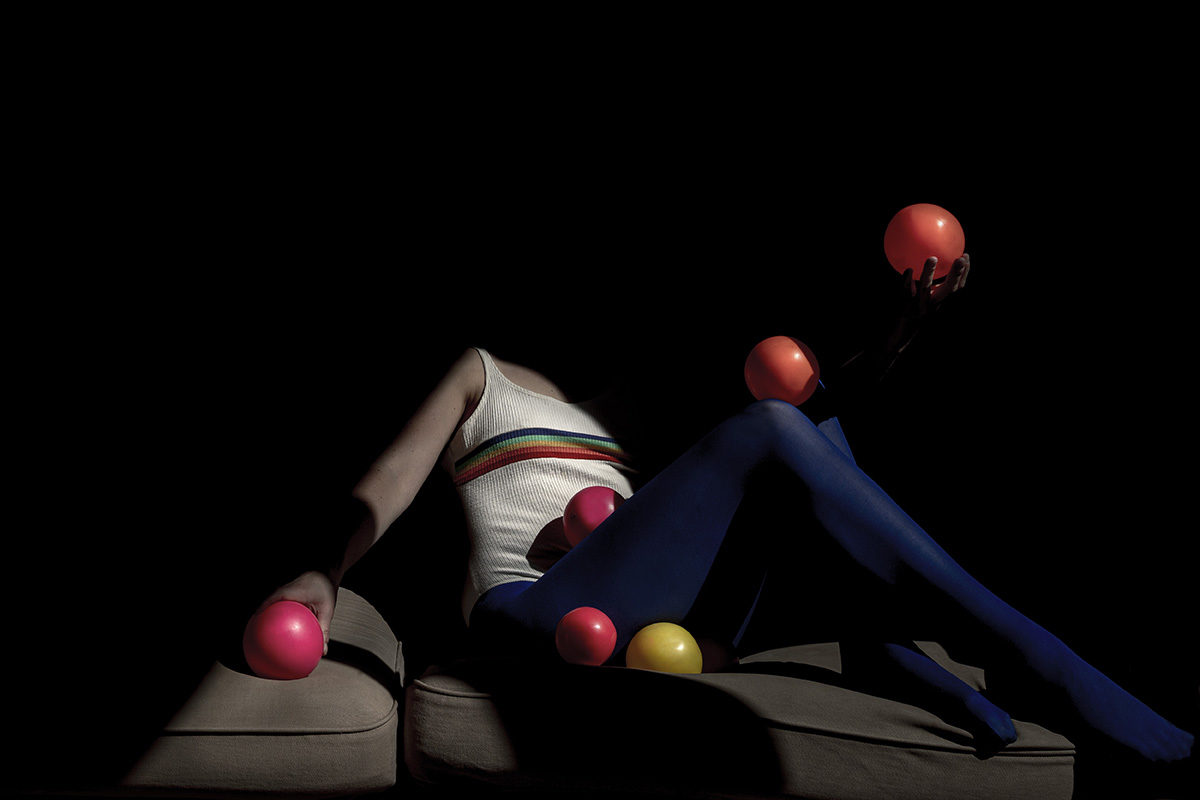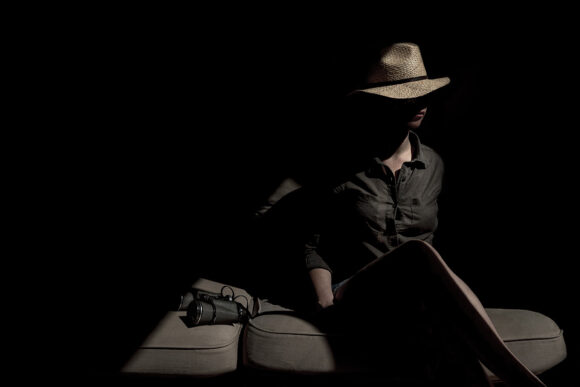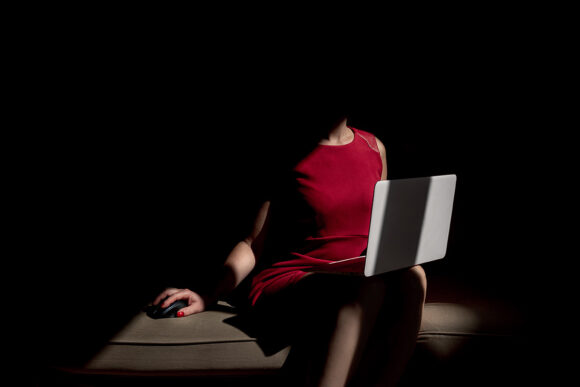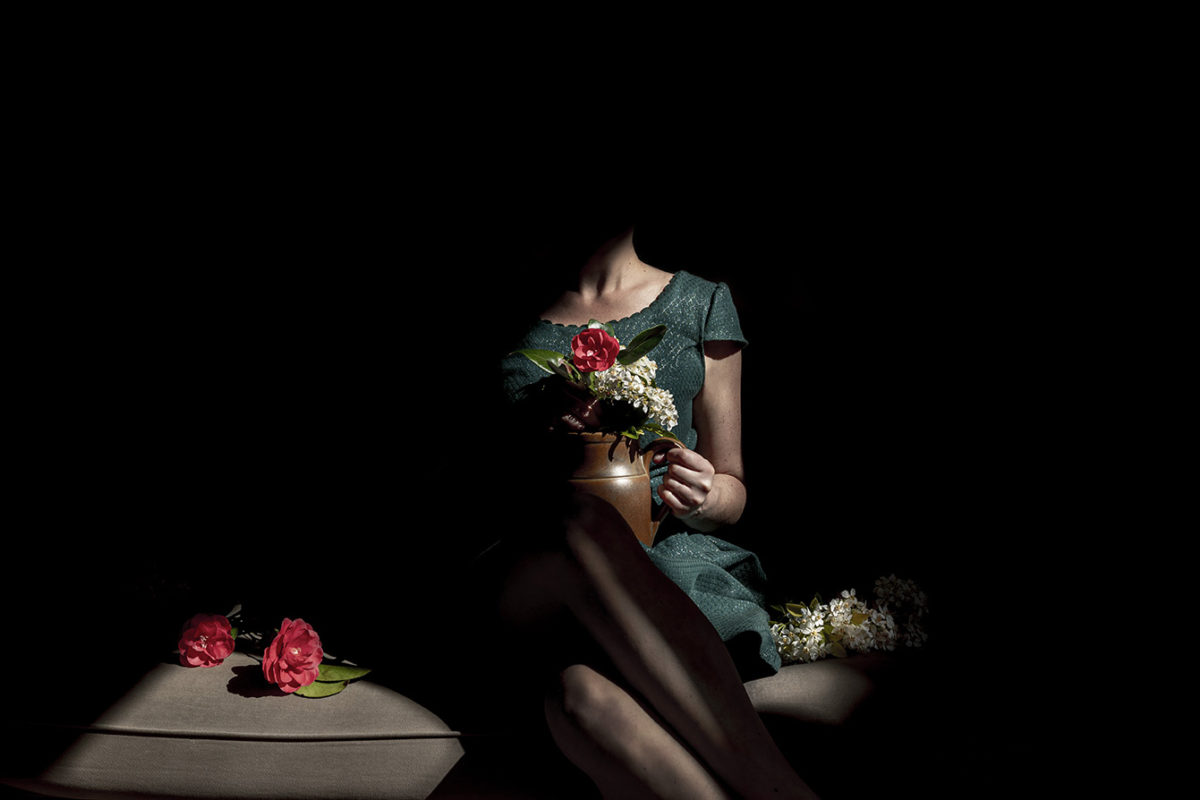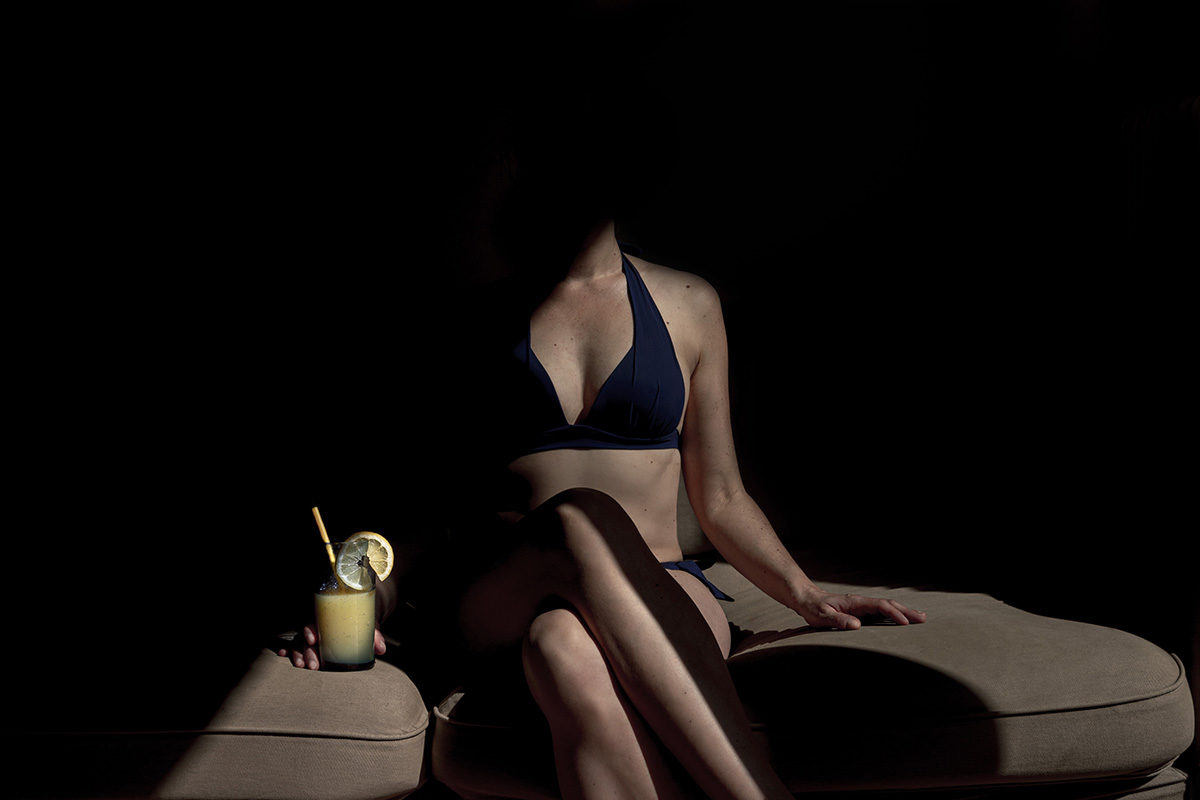 © Karine Péron Le Ouay