Bizarre or trending subjects, catch a break with our curiosity of the week. French photographer Frédéric Grimaud turned to self-portraiture to illustrate the many consequences of confinement.
"I've started the first day of confinement with a bad stomachache and was forced to remain in my bed, trying to find – unsuccessfully – a position that would sooth me. The following days the pain went away, but a terrible migraine would come tickle my brain every night – this is how I've started quarantine: lying in the dark"
, Frédéric Grimaud tells us. Born in 1975, he has been producing personal works and photo reports for 20 years, and capturing "people, their fears, anxieties and happiness". "I like to make other people beautiful, sublimate them. I would define my approach as social, documentary but also rather abstract", he tells us.
Born during the quarantine, his series Autoportraits au masque was inspired by our frightening reality. The photographer imagined this absurd and complex series after scrolling press articles dedicated to masks. Willing to have his work's recurrent themes – matter, texture, and recycling – complimenting each other, he found in his garage many unexpected gems. "It is my take on a cabinet of curiosities", he adds.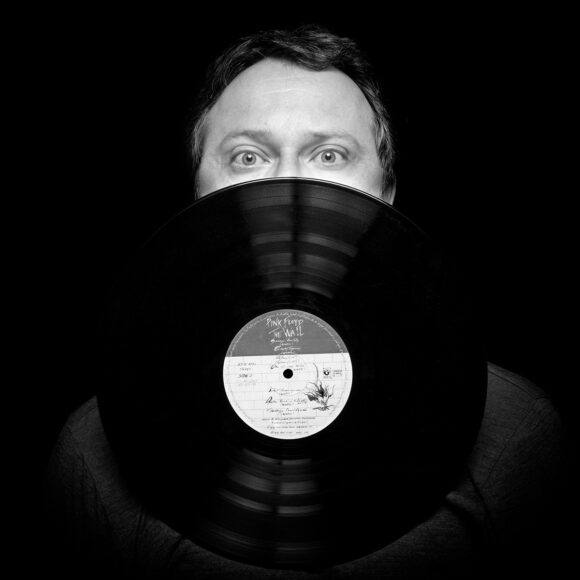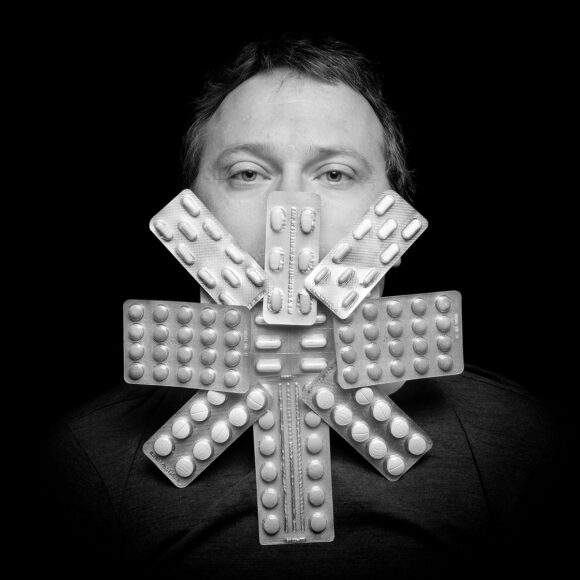 Finding balance
Like an echo to his first reaction to quarantine, Frédéric Grimaud started his series lying down. A way to place different objects on him without having to use digital tools. "This position also highlights our sense of powerlessness, and the fact that we will have to rise again, whatever it takes", he says. Although the first sketches of the series were not supposed to be funny, his followers' reactions pushed the artist to rethink his project. Meds, toilet paper, vinyl records, books, and even bicycle wheels are placed on his face, illustrating our life's absurdity. "I wanted to convey different emotions, theatrical expressions which may have an impact. To take some pictures, I had to hold my breath, or choose a heavy object that would hurt me. Finding balance has often contributed to different faces – as I wish our world would find equilibrium", he tells us
Not to be taken lightly, the series is full of symbols and meanings. Found objects become allegories of shortage, vulnerability, restrictions, fear, anger, hunger, scientific research and even the virus itself. A mosaic of strong emotions, springing from current events. Like an actor, Frédéric Grimaud enters the stage to illustrate our lack of understanding, our frustration against a meaningless world. "I've realised that people needed to put a certain distance between them and the quarantine", he explains. A work with multiple ramifications.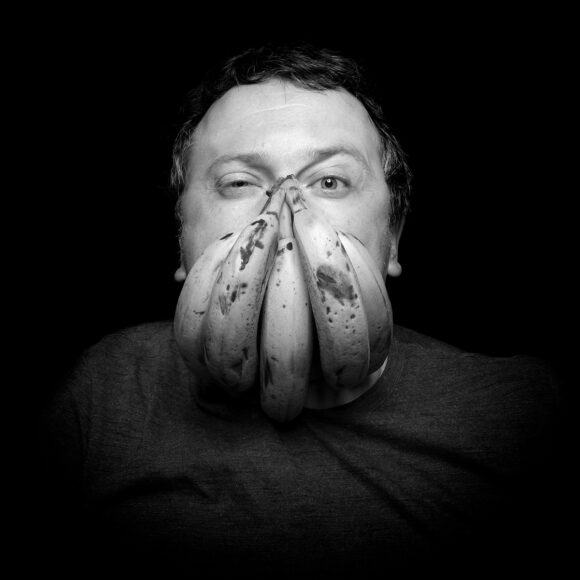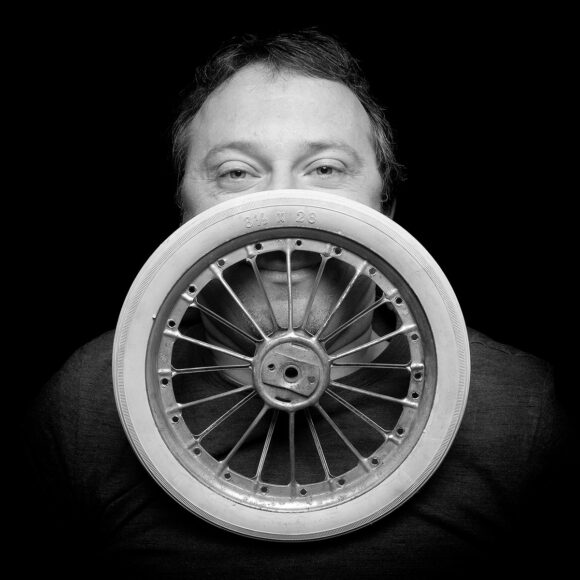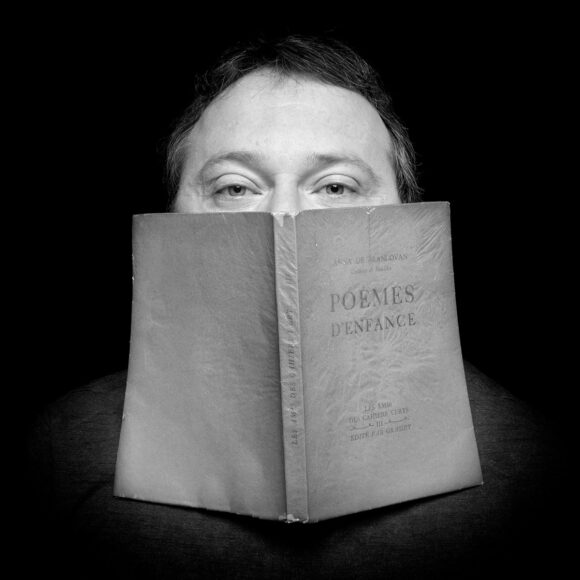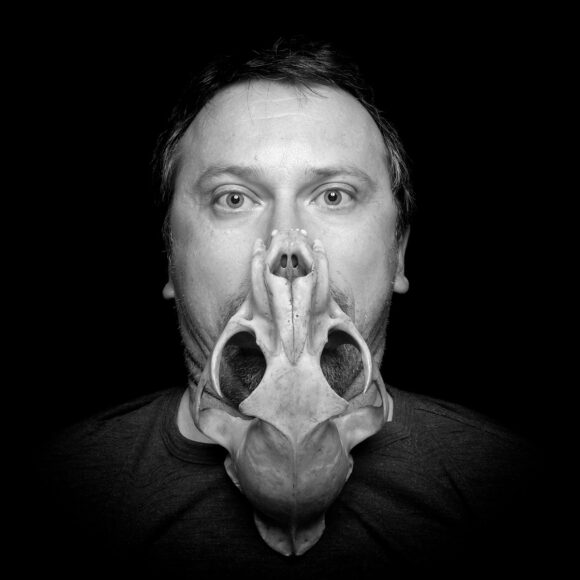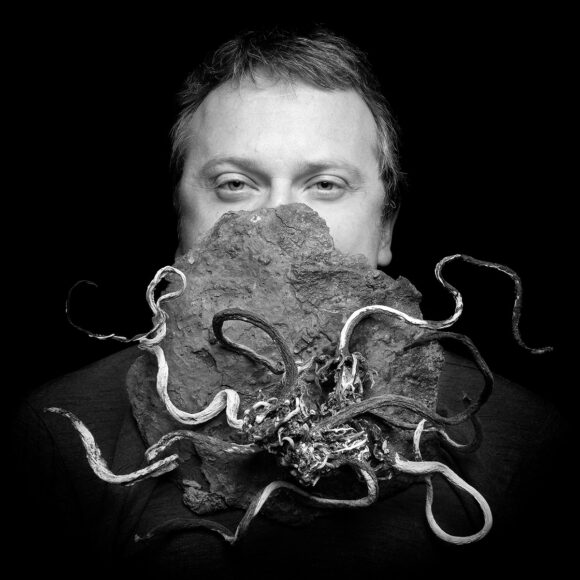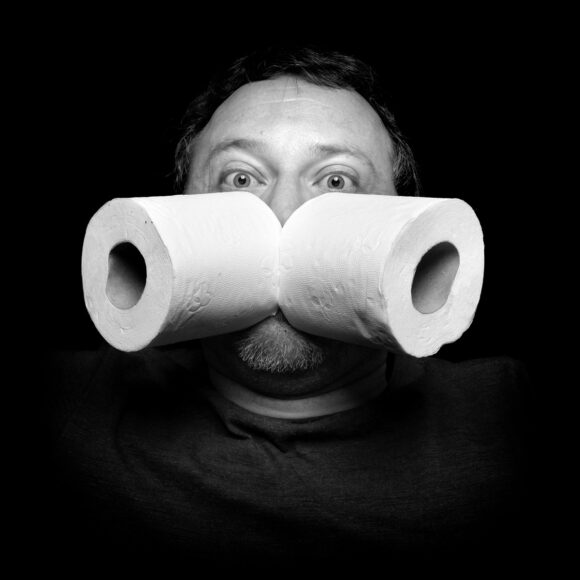 © Frédéric Grimaud