Cameron McLaren and Maxime Leblanc have at least two things in common. They both practice black and white street photography. Here are our readers picks #248.
"My work acts as a permanent archive of our world',
says Cameron McLaren, a photographer born in Canada and currently based in New Zealand. His camera shelters him from fear and uncertainty, and gives him the strength to go on. "It opens close doors", he adds. The photographer always tries to get as close as possible to his subject. "I want to feel like I understand what I do. I do most of my work before going to the field. The documentation and the discussions before as just as important as the pictures". In 2018, he produced Crazy Dog, with a Leica monochrome. "Papua New Guinea is known for its colourful tribes and his breathtaking landscapes. I did not want to add to what already existed, nor try to improve another artist's work. I chose to document the capital, Port Moresby, long regarded as dangerous and hardly captured by photographers. I spent countless hours exploring the city by foot", he explains. The title of the series was born on his first day there, after he discovered an inscription on a wall: Crazy Dog. "The calligraphy was amazing. From this moment on, I knew I wanted to embody this crazy dog living in the streets."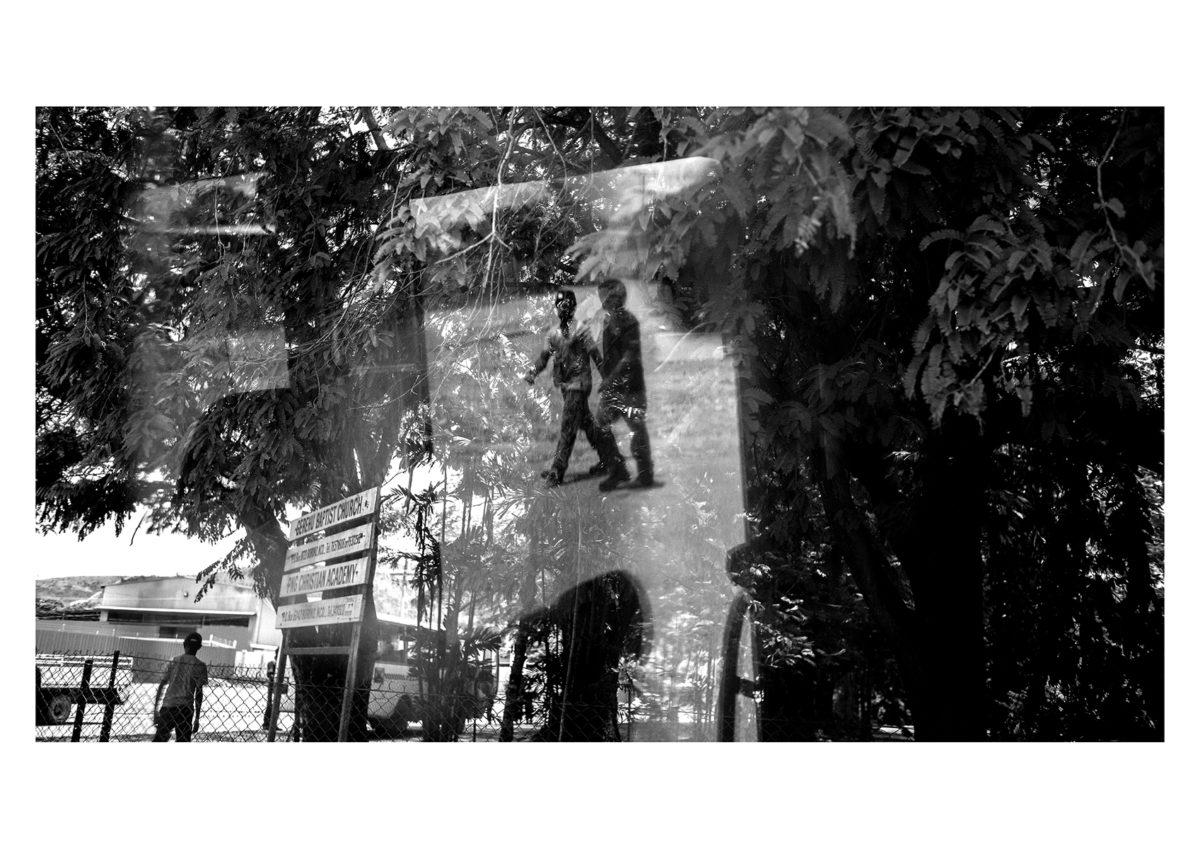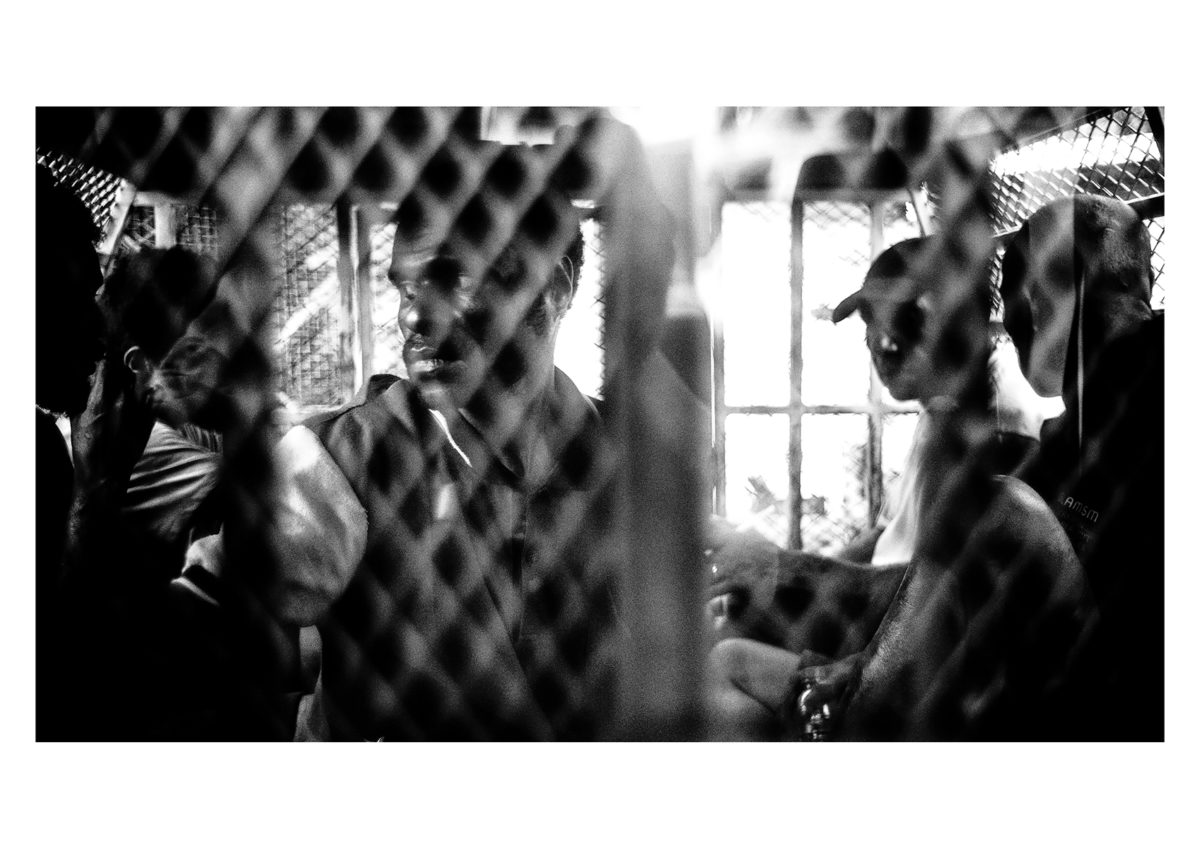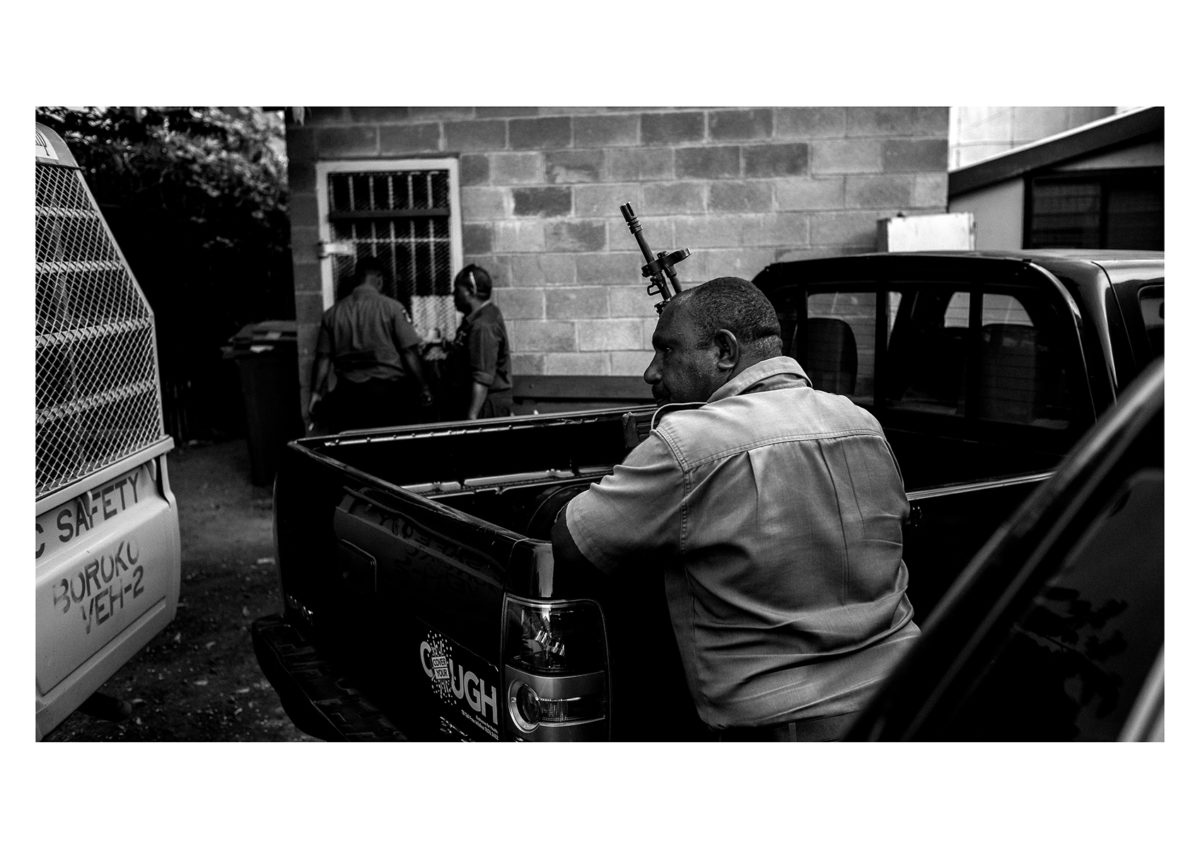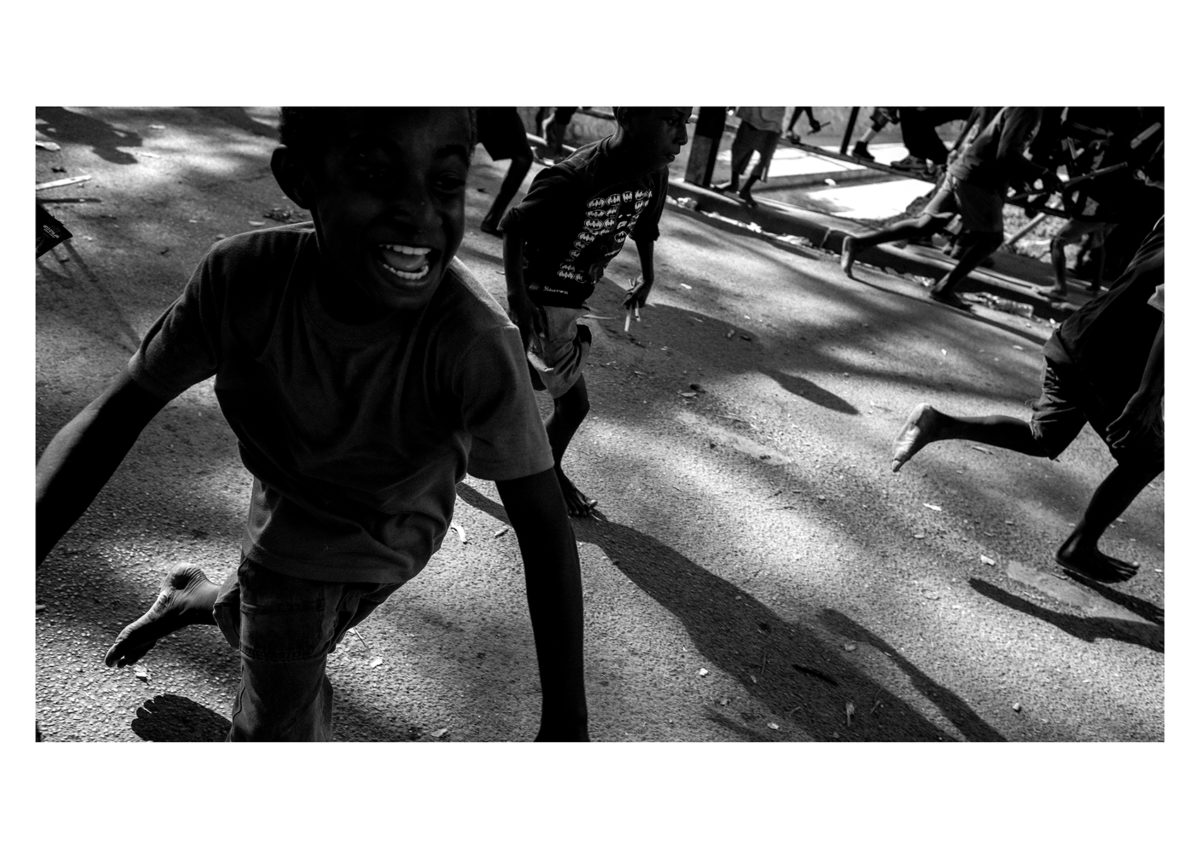 © Cameron McLaren
Maxime Leblanc started photography by multiplying excuses: skate, street art, serigraphy or even parties. "My practice took a more serious turn when I attended the Beaux-Arts evening class in Nantes, the city where I am from. I learned about the basics and discovered the artists that made this art's history" he tells us. This Nantes based photographer practices every day, travelling by foot, skate or bicycle. "I like to move, to be furtive and discreet. Mankind is the heart of my work", he adds. Coming from the skate scene, he was a courier for four years. Two environments that influenced his photographic approach. "After 4 years as a courier, I organised my first solo exhibition, and released my first street book called Ghost Citizen. It was a colourful series on workers in the Parisian jungle. Recently, I've produced a series of black and white portraits featuring my courier colleagues." Among his multiple inspirations are: the Magnum Photo family, Céline, Prévert and his own family.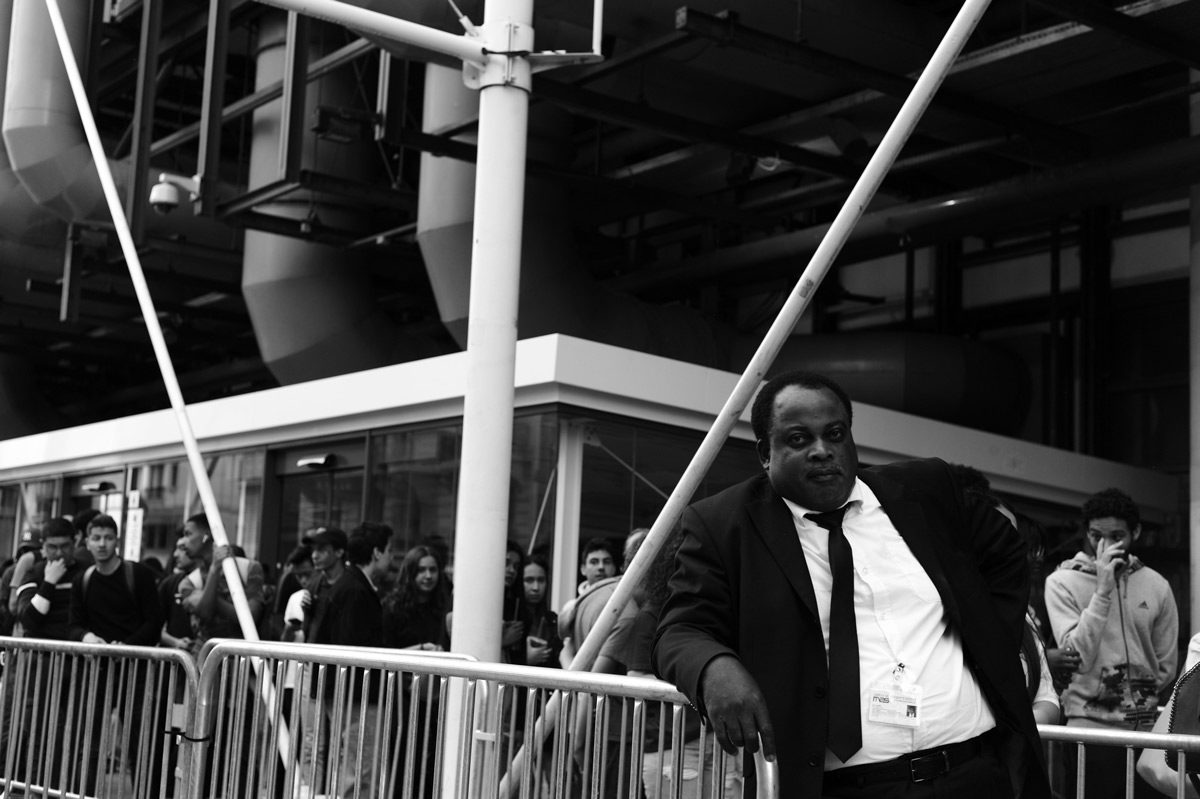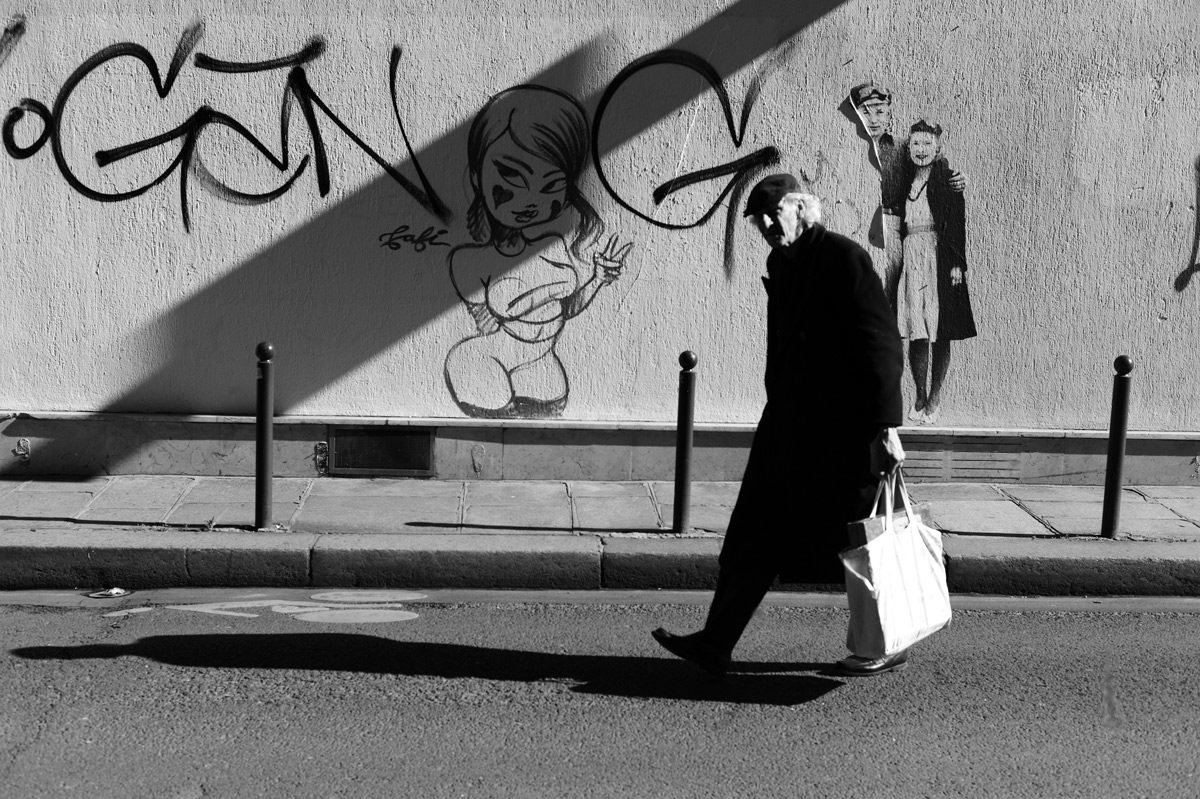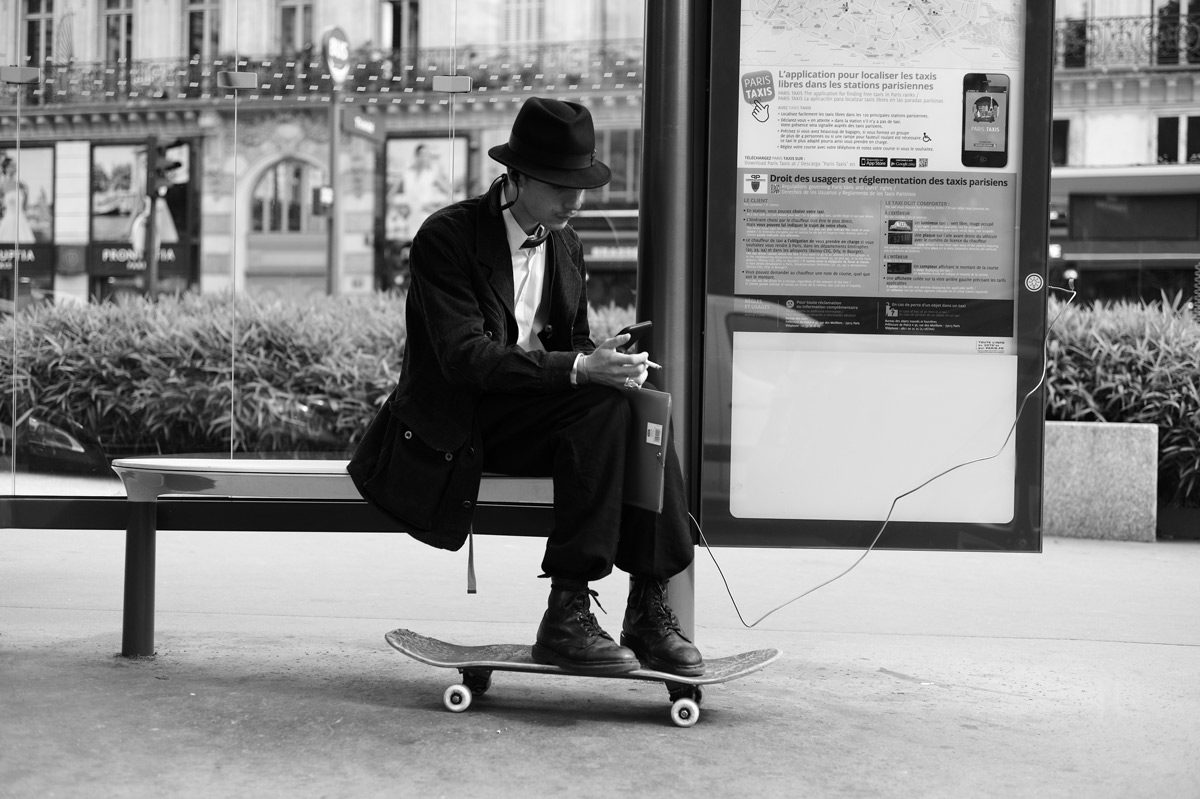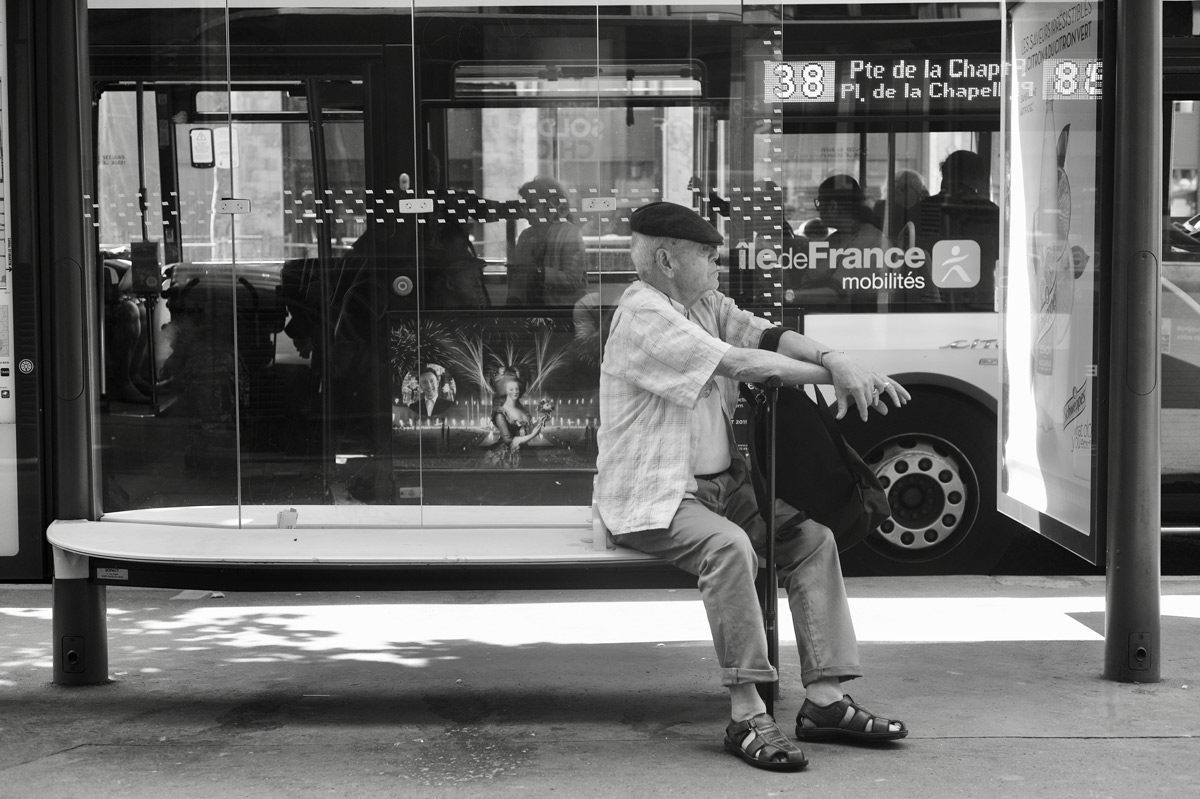 © Maxime Leblanc