"My first contact with photography happened when I was 16 years old. I was obsessed with documenting almost everything I saw with my phone camera"
, Rosemarie Yang remembers. This artist based in Singapore specialises in fashion and still life photography. Pastel tone and delicate creations inspired by her love for magazine and website dedicated to couture. "I remember telling myself that I wanted to create similar imageries. It wasn't easy as I was struggling with school work, music classes and my then newfound interest in photography. But as time went by, I realised my strong passion for creating visual imageries led me to where I am today", she tells us.
Meticulous and minimalist, her photographic universe is carefully handled. Sometimes working with mood boards, when she produces commissions, Rosemarie Yang plays with accessories and light to build charming, although somewhat surrealist scenes. "Contrary to what some might believe, photography is not about capturing the world realistically, I like to visually distort the things I see and create something whimsical", she says. A discrete fantasy one notices only when immersed into her bright world.
Being heard
Graceful hands, faces lost in thoughts, naked legs… In Rosemarie Yang's images, the bodies seem to hide from, or play with the viewer. "Most of my pictures are self-portraits. It started out as a different creative outlet for me to experiment with the different aspect of the medium", says the artist, who hardly ever reveals her whole body. A modesty she associates with the place of the female photography in the industry: a position often denigrated, or even completely erased. "The female body – hands, close-ups of eyes, and mirror reflections depicted in my works are a way for me to know and express myself" she explains. Behind the images hide many symbols, illustrating her inner struggles and her self-conscience. A way to confide in her subscribers (she is followed by 35,000 people on Instagram) with a certain elegance. In a field dominated by man, the photographer keeps developing her own unique universe. A creative way to be heard in a society giving too little importance to the work of female artists. "My work shows that women can also be strong yet feminine and delicate at the same time.", she concludes.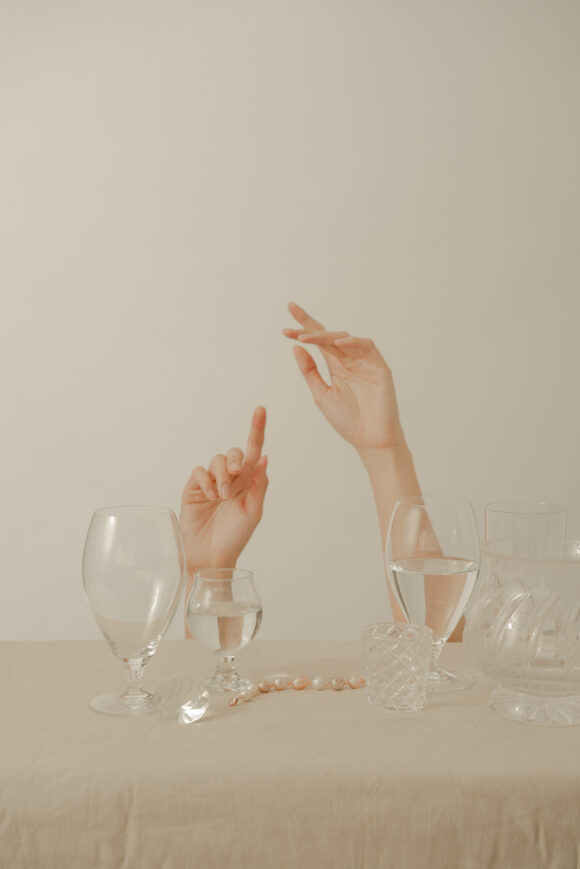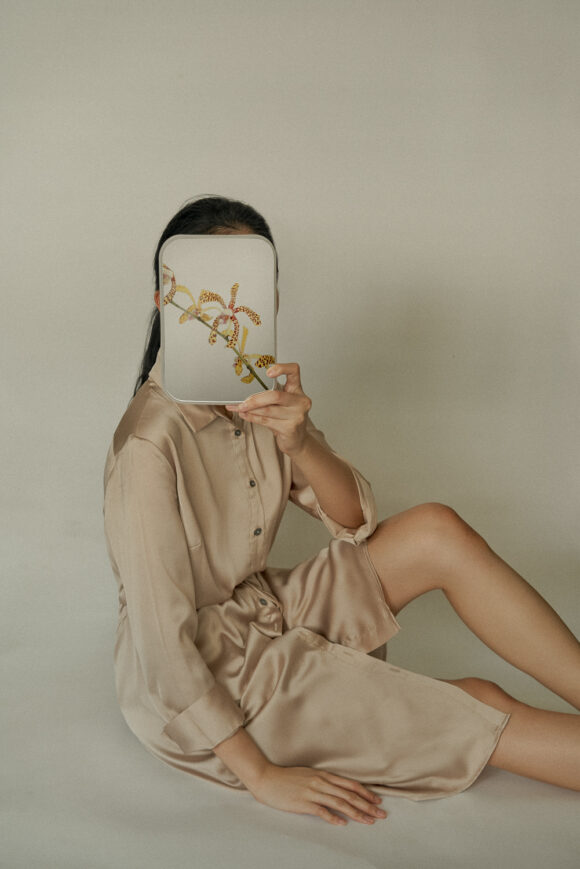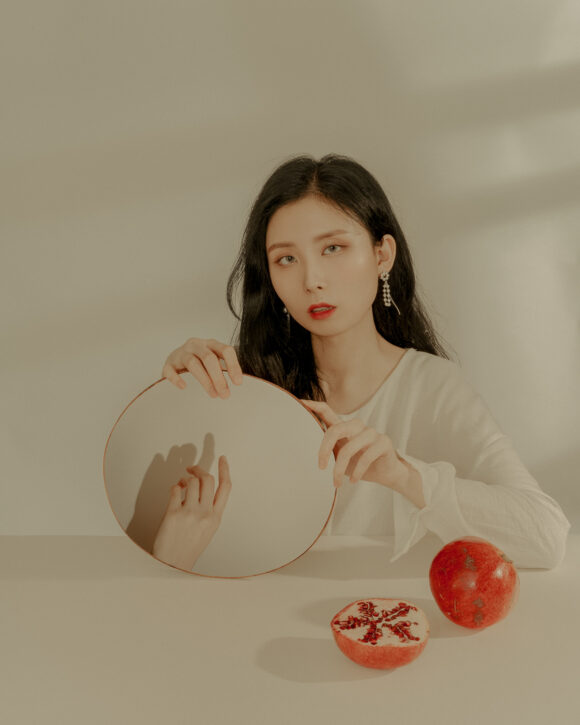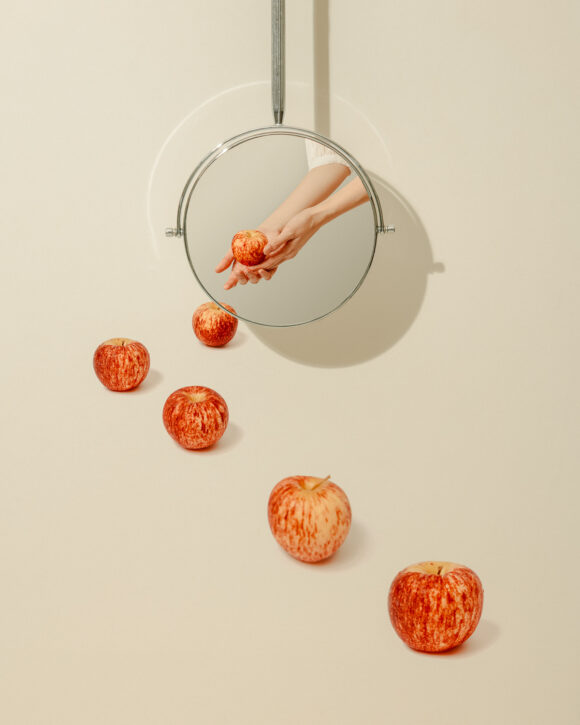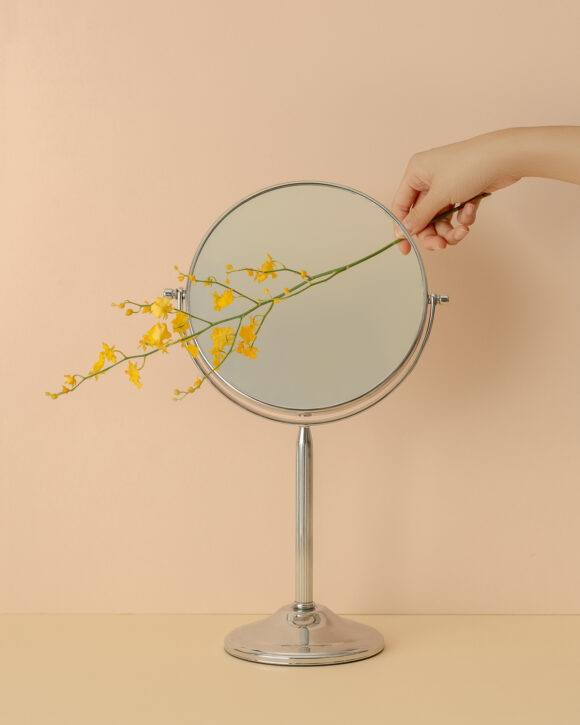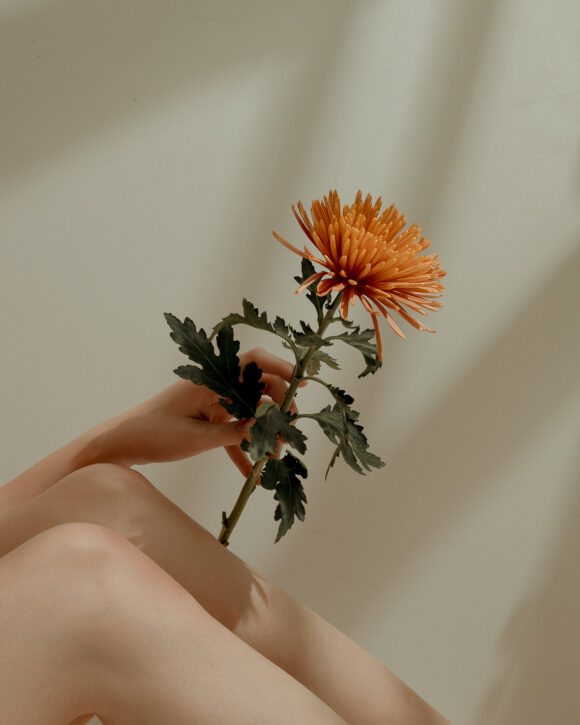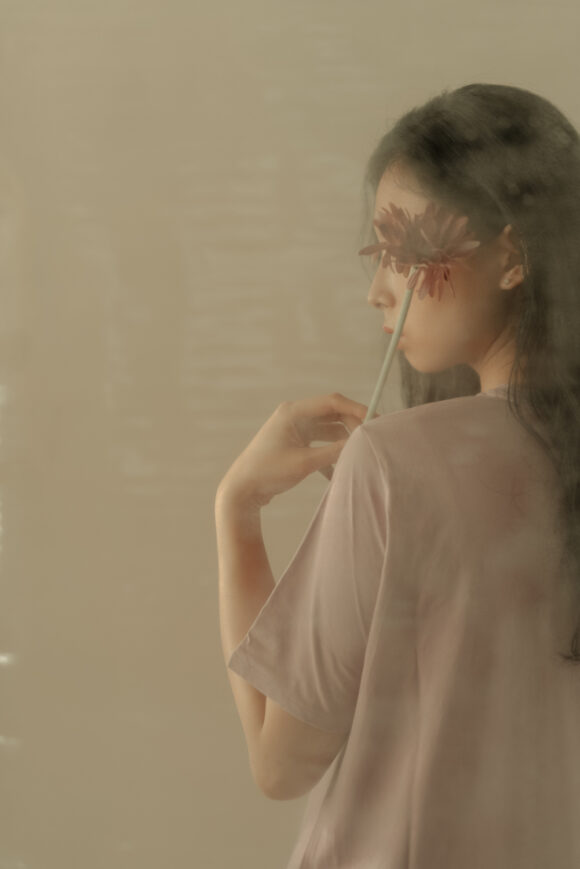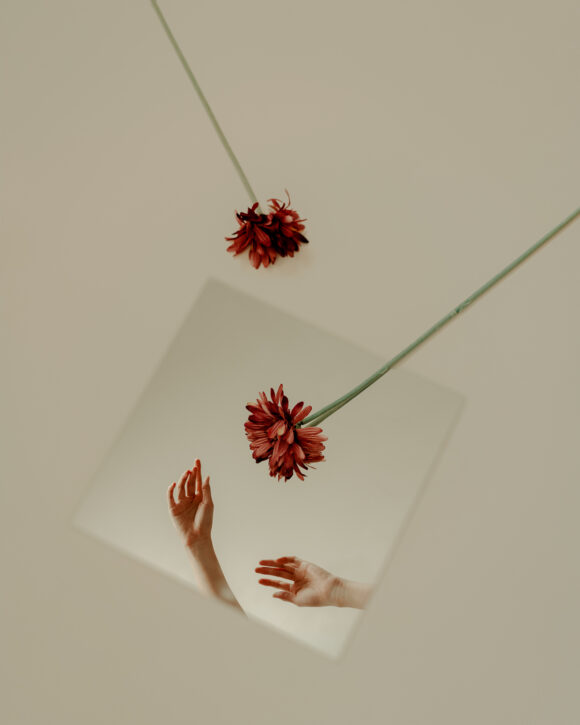 © Rosemarie Yang