Bizarre or trending subjects? Catch a break with our curiosity of the week. In Antistructures, Canadian photographer Alex Lysakowski turns vehicles into gigantic obelisks. An absurd and amusing project.
Alex Lysakoski, de 28-year-old photographer based in Ontario, Canada, discovered photography when he was a teenager. "I felt limited by pencils and paint. When I was about 16, a friend got me involved in photography, and it eventually became a more serious endeavor", he tells us. The artist defines his approach as "technical". Fascinated by the rituals associated with images, he likes to produce clean pictures, regardless of what the subject matter is. Antistructures, a project created during his last year of college, kept on going due to its popularity. "I was looking to find something that was unsettling and uncanny but drew you in nevertheless", he adds. Surrealist, the images edited on Photoshop represent strange objects, turned into forks, spirals, or gigantic obelisks.
Distorting our vision of everyday life
To the artist, each visual creation oscillates between fiction and reality. A moment, frozen in time, which open to narratives by losing its context. "My images might as well exist in a void. To me, that void is where the surreal creeps from. I am building a world where structure becomes sculpture", the photographer explains. Influenced by Dalí's and Magritte's paintings, and by the photographs of Filip Dujardin, Vicrot Enrich and Edward Burtynsky, the artist questions our take on reality and distorts with humour our visions of everyday life. Incidentally, he refuses to evoke the notion of symbols, preferring to leave this part up to imagination, and let the viewer picture their own story. "The reception of the series is one of humor and absurdity, which I am very happy about", the photographer tells us. Grandiloquent and bizarre, Antistructures turns ordinary space into a field of artistic experimentation. An ingenious series.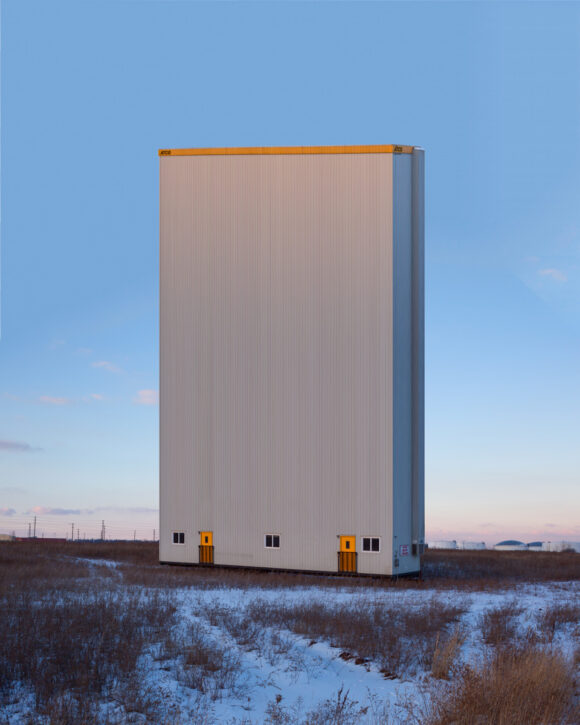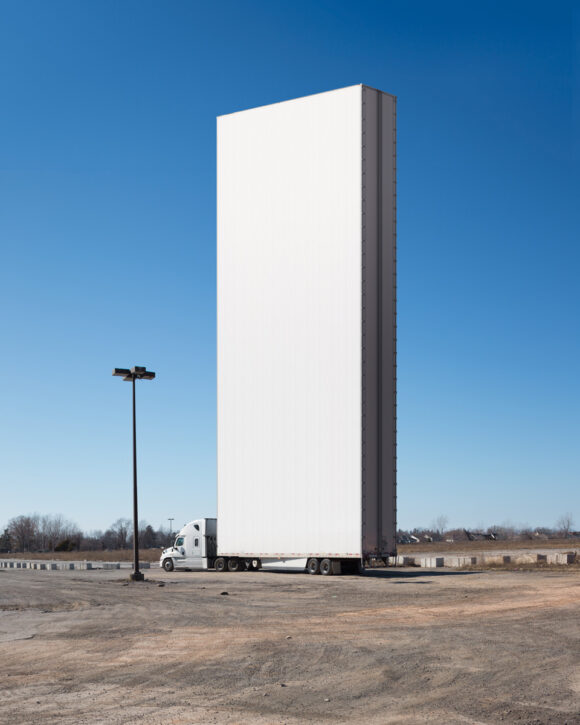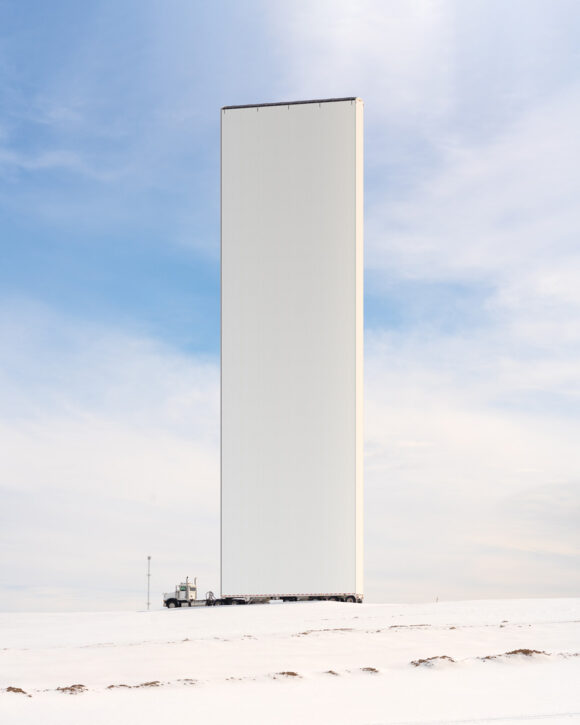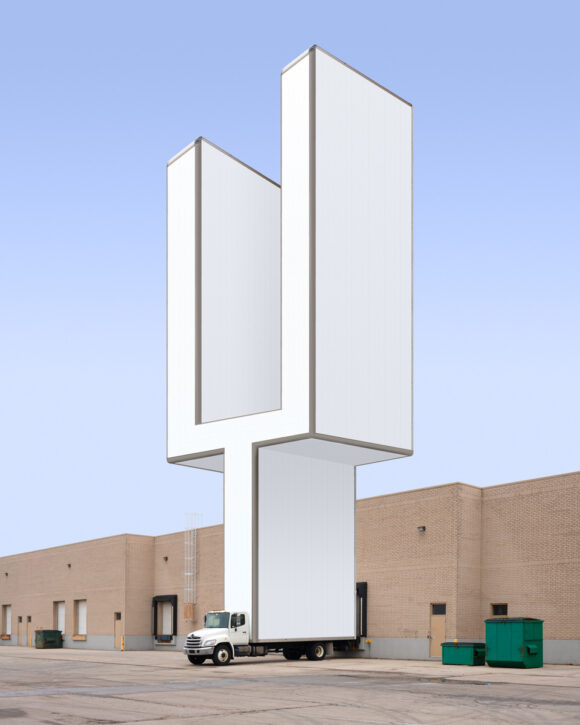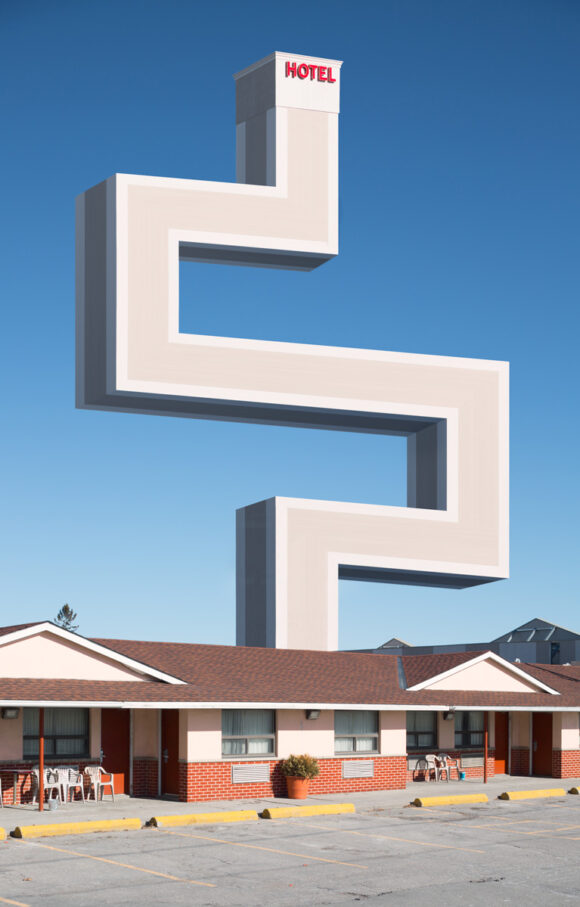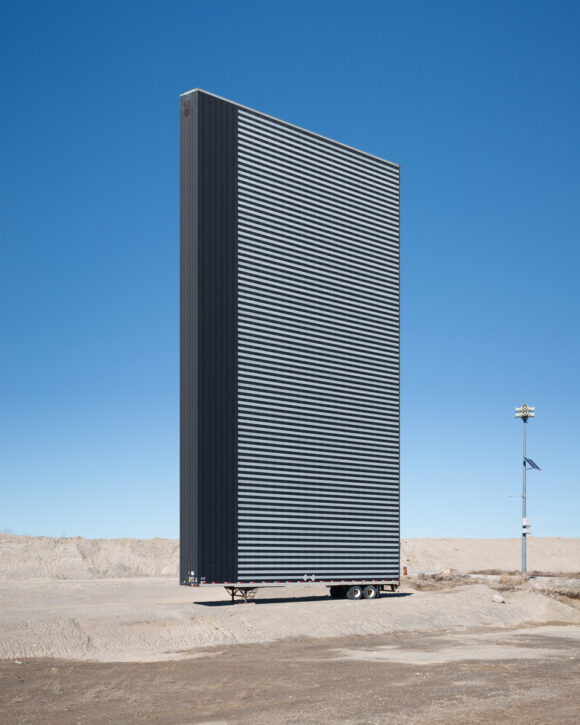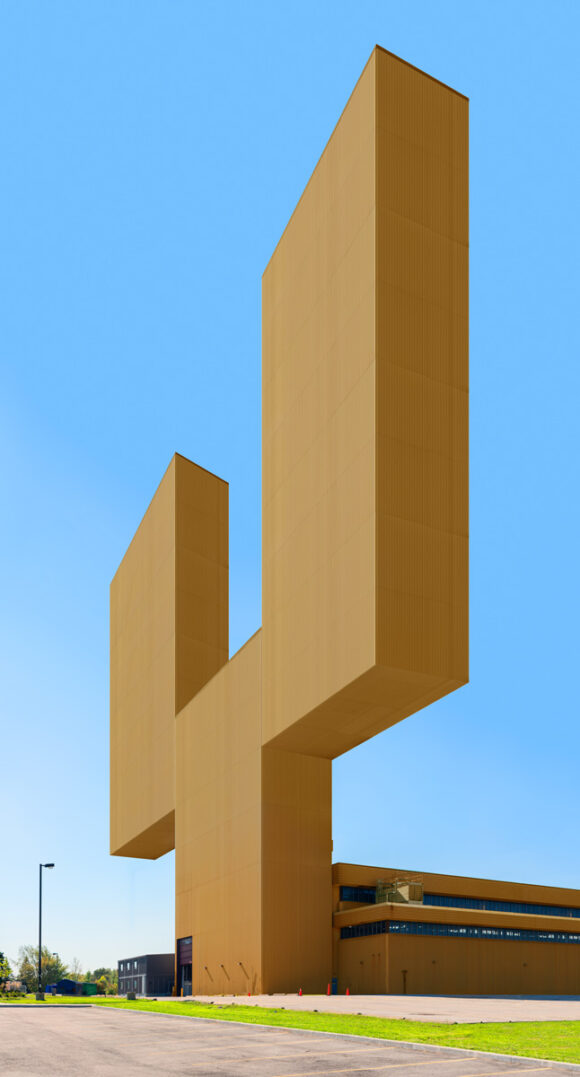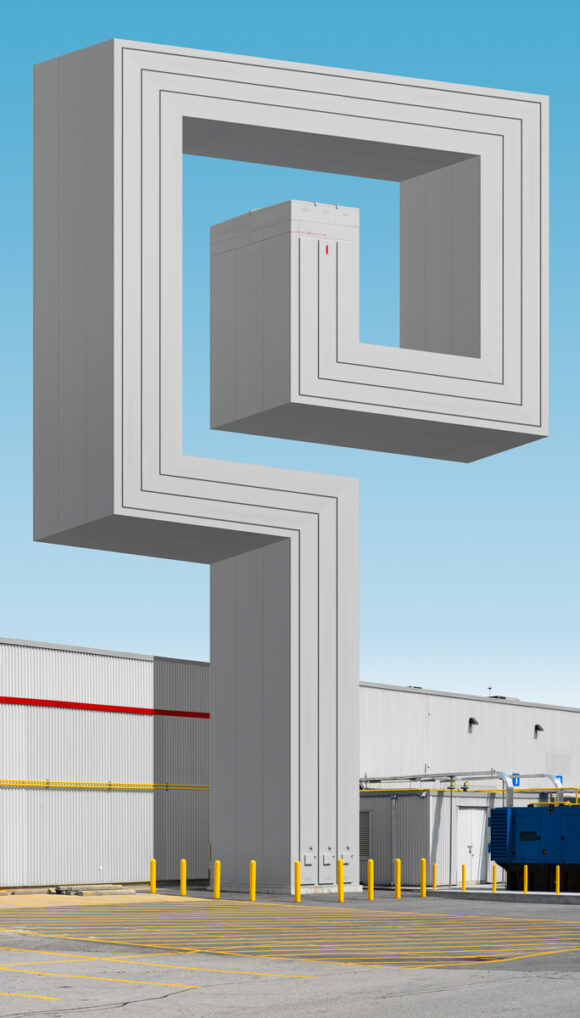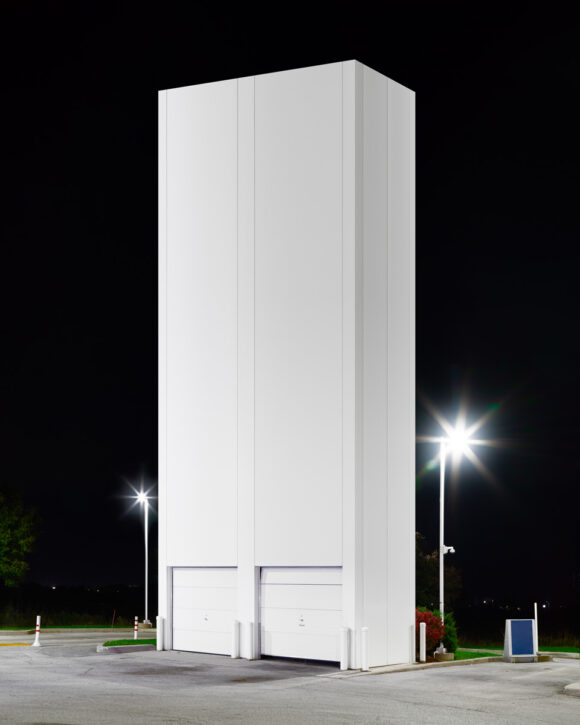 © Alex Lysakowski