Polish photographer Kamila Stepien produces paradoxical projects – all whimsical and anchored into a raw reality. With Lovers stay at home, created during the confinement, she signs an intimate documentary and questions the notions of love, passion, illness and freedom.
Fisheye : How would you introduce yourself?
Kamila Stepien : I am a melancholic filmmaker, turned photojournalist, in search of visions of our contemporary world.
What was your photographic "click"?
As a filmmaker and director of photography, I used to spend my time organising fashion photoshoots, but I felt like I did not belong in a studio, surrounded by stylists with perfect manicures and hairdos, nor working with teams of 25 persons… One day I took a community bus to discover the reality of the "Calais jungle". The bus was stopped by the CRS, but nothing could stop me: under pouring rain, I hitchhiked there and entered a cloud of tear gas. Before me stood a group of migrants running away from the Police's water cannons. My heart beat louder: I knew why I was there.
How do you develop your projects?
I apply my cinematic know-how, while focusing on intense and fantastic colours, inspired by fashion photography. Like Don Quijote, everyone has a severely distorted vision of reality. These colours represent for me a fantasy filter, through which I can maintain hopes and illusions.
What do you want to convey?
I want the viewer to feel a moment's powerfulness, as well as its abstract dimension. In photojournalism, we never edit our images: we are delivering the naked and raw truth. But isn't this reality another subjective vision, changing with every gaze?
I would rather accept my own bias: my pictures from Donbass, Ukraine, for instance, do not represent war as it is, but how I see it: tainted with pale pink. The migrants who have flown the Libyan hell, and wound up on Tunisian shores are seen through an electric blue filter, softening their lost gaze… From my raw images come all sorts of impossible, imaginary colours.
In Lovers stay at home, you tell a love story, who is the couple on the images?
They are a young couple, still fragile, who had just arrived in France. The lovers settled into my family home when Emmanuel Macron announced the quarantine. Everyone tried to support one another: their young love is a true brightness, and a mirage of carefreeness.
Why did you tackle this subject?
I wanted to highlight this reality, because besides the couple's joyful moments, we can see despair, anger, pain… Ewa – my character, my muse – is someone you can easily fall in love with. I feel – as a woman – deeply committed by documenting her life.
Committed how?
As time goes by, things change, and the feminine figure has become a powerful, well represented element. In contemporary photography, another visual exploration thus began: the emancipated woman, who lets herself be free. These images not only document love during confinement, they also capture the modern woman, who dares to control her own life and experiment – new ways, new relations – looking for happiness. Ewa is my twin, my alter-ego, my feminine model – in public as in private.
In this series, you compare love to a virus, why?
The strength of love attacks our brains like a virus. It is a power, enabling ordinary feelings to develop. Love, like a virus, ravages bodies and souls. How to react against an invisible phenomenon, taking its hold on us? On the one hand, the death – omnipresent – reminds us how small we truly are. On the other, emotion can save us from the feeling of distance caused by the quarantine.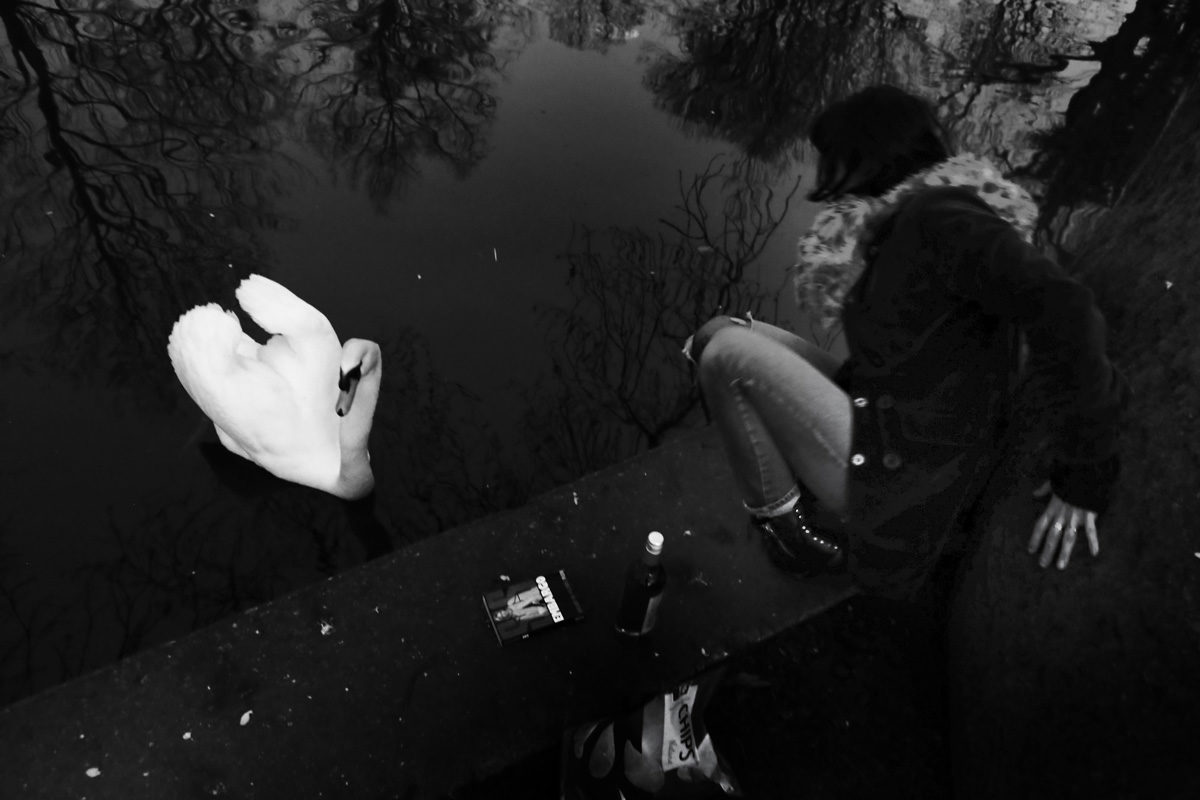 Can you explain the use on colours in Lovers stay at home?
Paradoxically, this is the first time I have ever felt safe producing a photoreport in France. Black and white was also a first for me, it brings a disturbing quality and pushes me out of my comfort zone – I was influenced, I guess, by the fear that France would turn upside down, because of the virus. Locked between four walls, we reinvent themselves – and our photographic approaches. The monochrome was a way to break a cycle. The use of red symbolised my panic, facing the pandemic. Its chaotic presence represents a bad germ, penetrating the lungs of a healthy body.
What does the future have in store for your family?
In this family, all members have been confronted to problems of exile, separation, but also love. Epidemics and confinement highlight heartaches. The virus puts solidarity, faith and fear to the test. This couple did not stay together. With these circumstances, Mateusz, the man, with the help of the Polish consulate, took a bus home.
Following them during this quarantine helped me let go. My spirit was awakened, and in me resonated the memory of an evening in Krakow – where I witnessed the birth of this passionate relationship, saturated with colours and lights, youth and strength. I pierced their intimacy with my flash, as if it were a knife.
What have your learnt from this experience?
By photographing my family, I realised how vulnerable and fragile she was. I can only imagine how hard this ordeal is for others: the homeless, migrants, women victims of domestic violence, isolated persons…
What I feel the most, though, is tenderness. Many photographers have worked on love during the quarantine. My goal was to open a reflexion on women, their choices, their lifestyle, the respect of their bodies. With Ewa, I took the decision to reveal something private, which is very brave of her.
Any last words?
Nothing is fatal, everything is possible!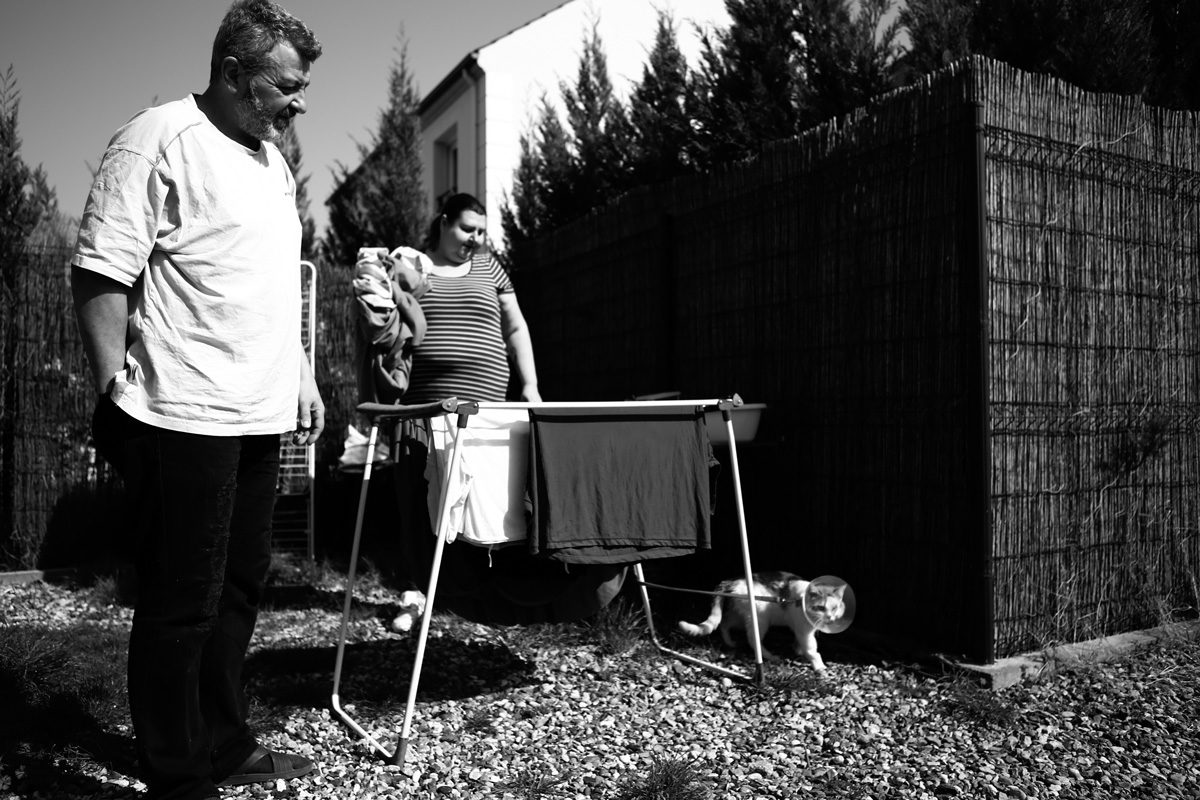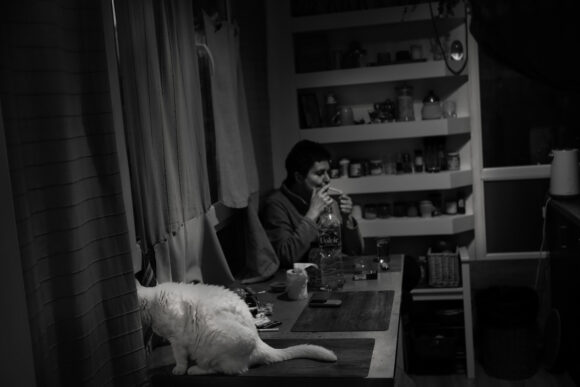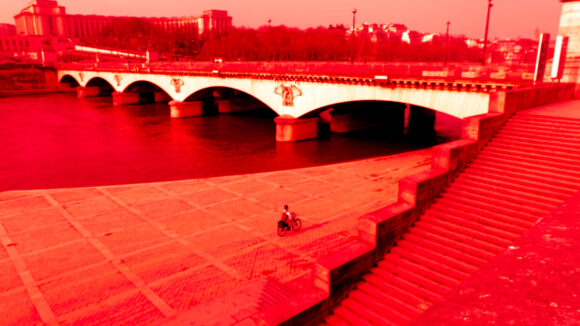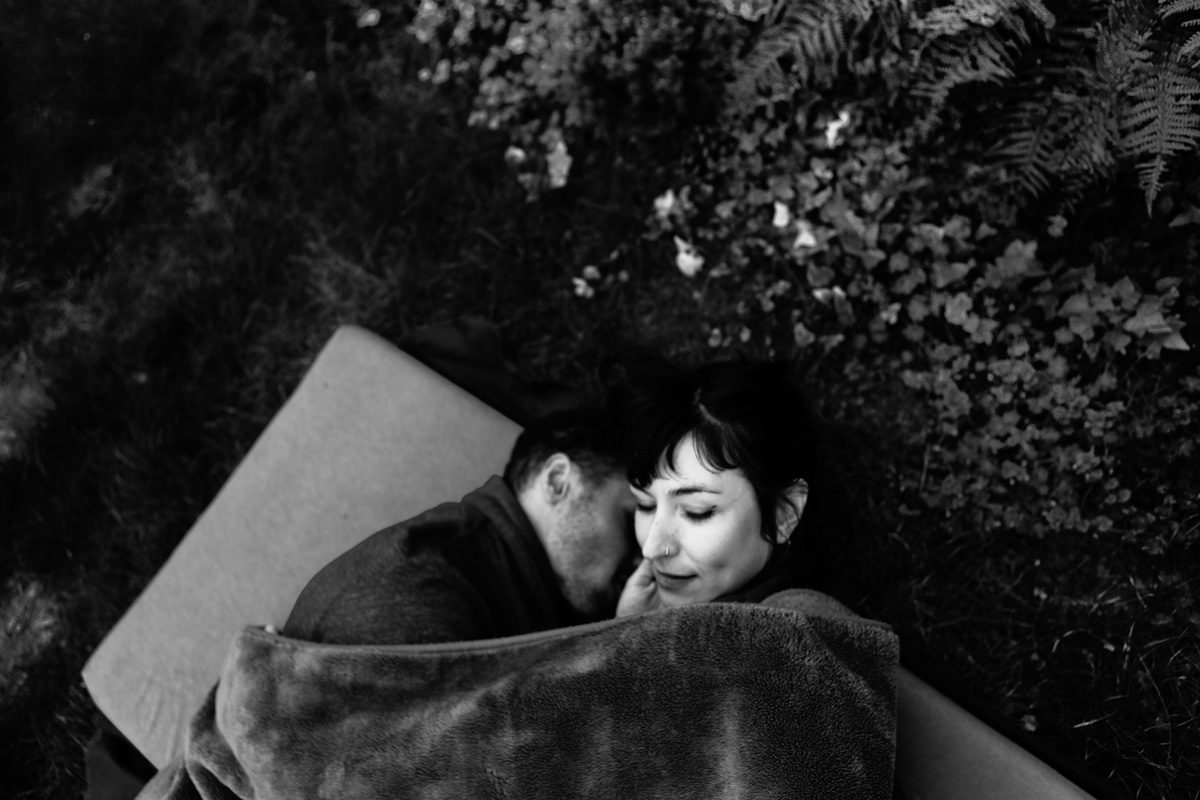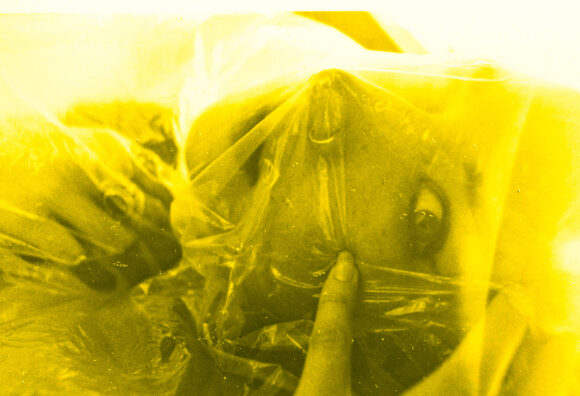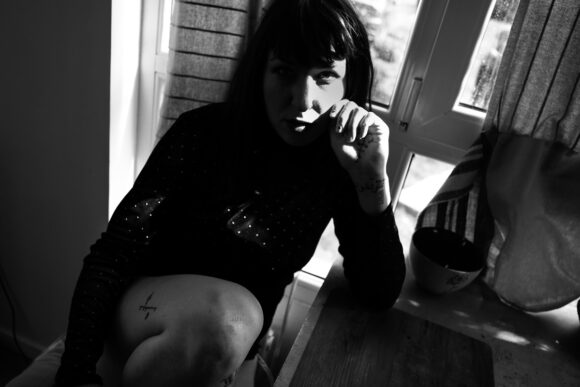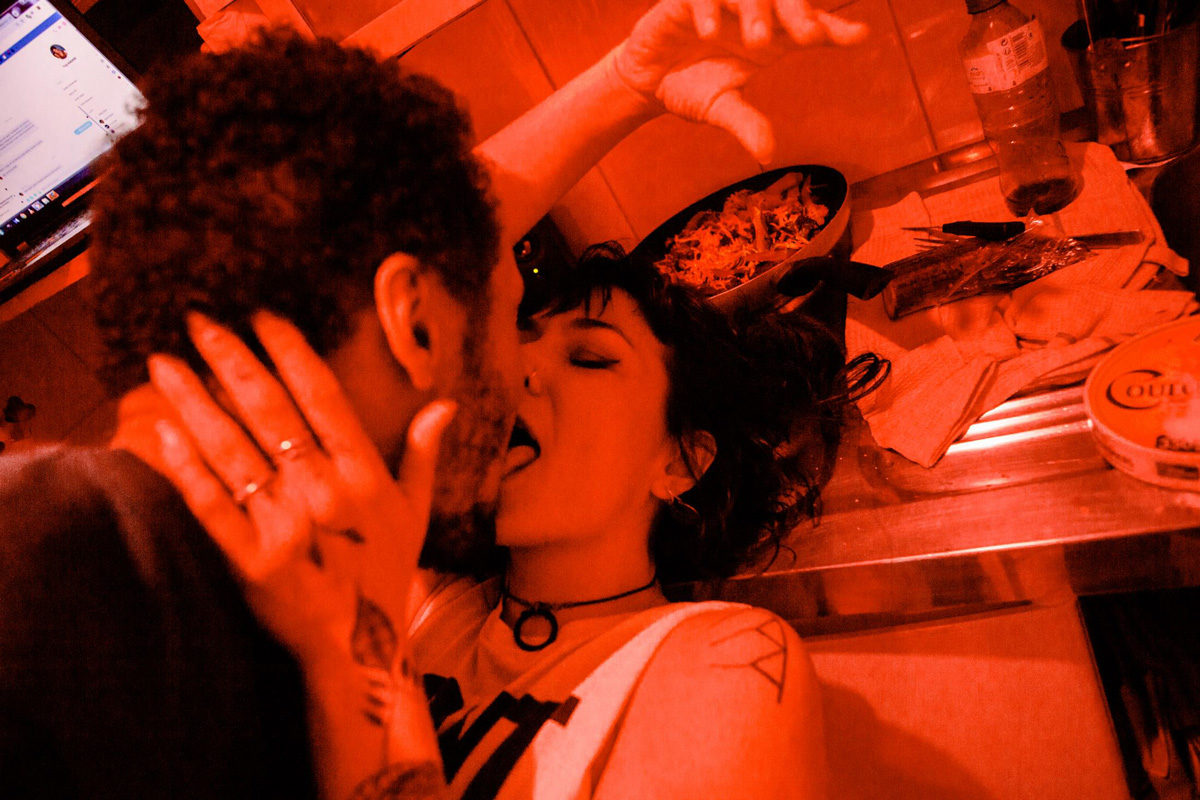 © Kamila Stepien