Bizarre or trending subjects? Catch a break with our curiosity of the week. Deutsch photographer Melissa Schriek stages bodies with humour and originality.
Ever since she graduated from the Royal Academy of Arts in The Hague in The Netherlands in 2018, Deutsch photographer Melissa Shriek divided her time between commissions and personal projects. Intuitive, the artist likes to improvise during photoshoots, enabling her models to participate in the image's creation. "My pictures are always collaborations. I give my models the freedom to explore a position, to feel it and to come up with ideas", she explains. After specialising in documentary photography, the artist realised she did not want to be put in a box, and would rather merge genres and aesthetics.
Inspired by the movements of dancers, Melissa Schriek marvels at the ability of bodies to tell stories. "Dance is such a direct and intense form of communication. That is a great source of inspiration to me, and I keep trying to reach the same intensity with photography", the artist tells us. A fascination for human anatomy pushing her to produce unique settings.
Everyday works of art
Because in each of Melissa Schriek's creations, bodies are captivating. Contorted, twisted in poetic yet absurd positions, the models defy reality and gravity. "When I work on a project, I like to construct, direct or position the situation, object or model. I feel the need to make something 'my own' instead of documenting a situation", says the photographer, who is careful to anchor her images in reality. A strange reality, different from what we usually observe. "I try to create a line between fictional and documentary photography and work between those aesthetics. I am actually interested in exploring this border much further" she adds.
Placed in urban spaces, the models' bodies become accidental sculptures to the viewer's eye. "I wanted to ask myself and the viewer: have you looked around lately?" Melissa Schriek wonders. In constant evolution, the city is filled with everyday works of art – "street poles slightly bending towards each other, as if they are reaching for contact, or a plastic bag shimmering in the sunlight" the photographer continues. By distorting the human body, she highlights this magic of the mundane – often forgotten.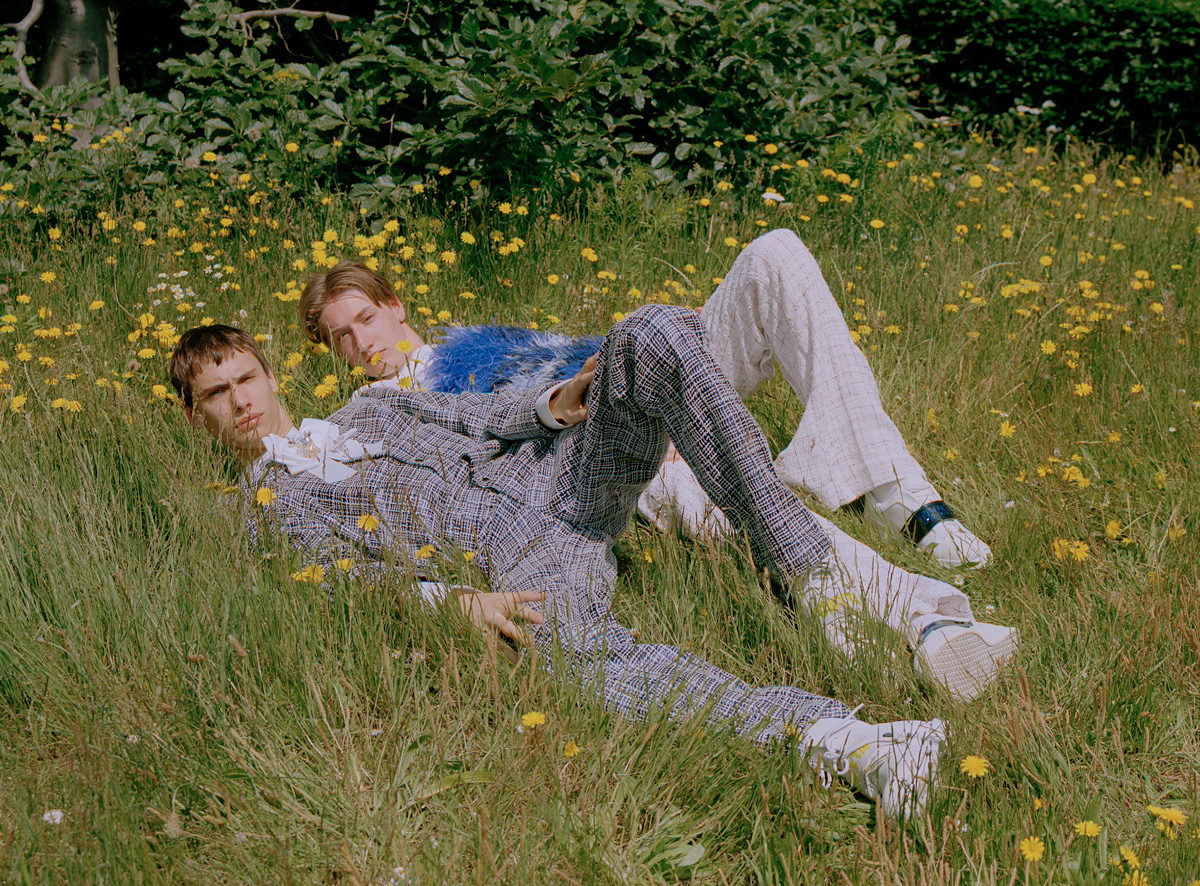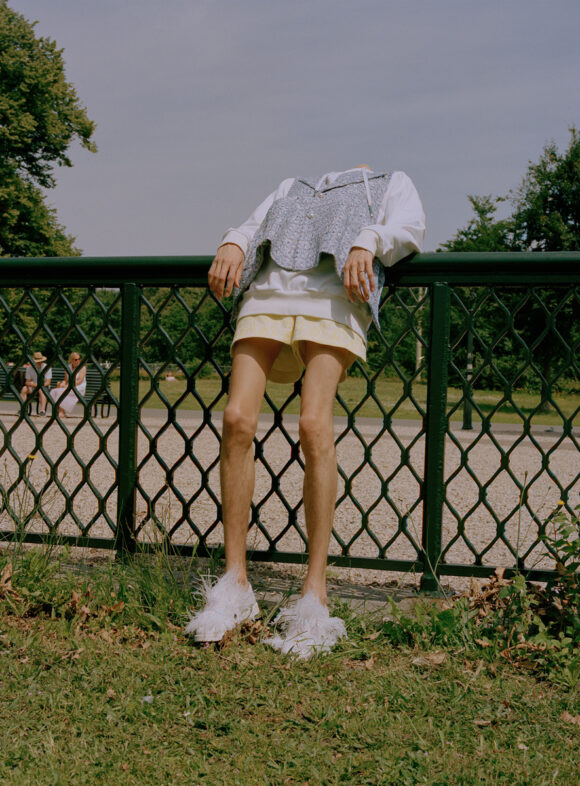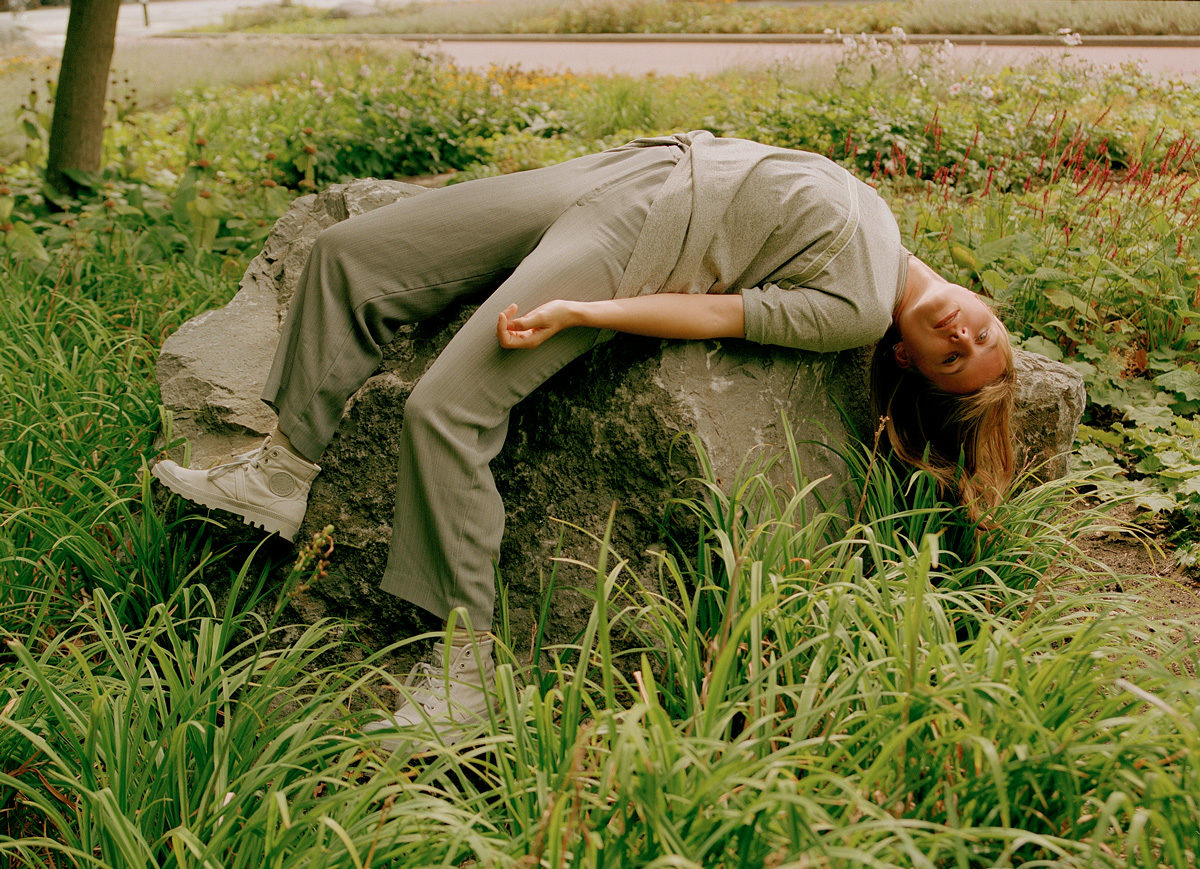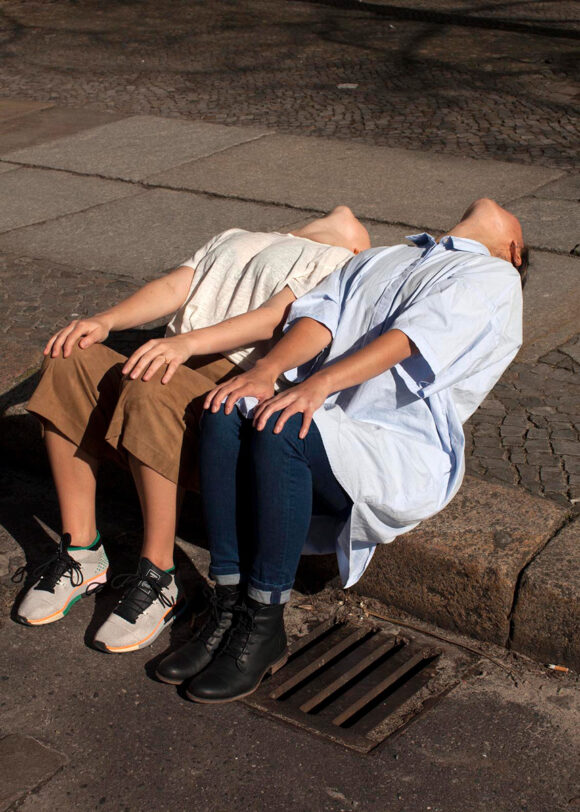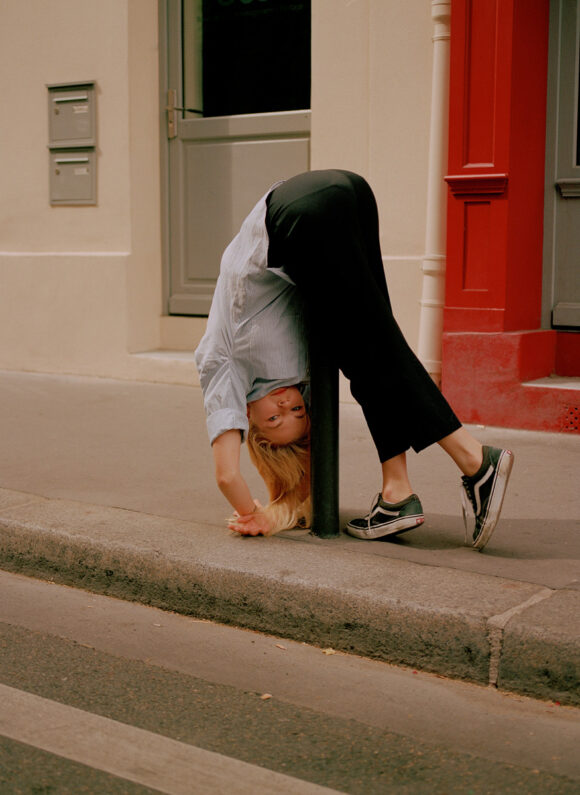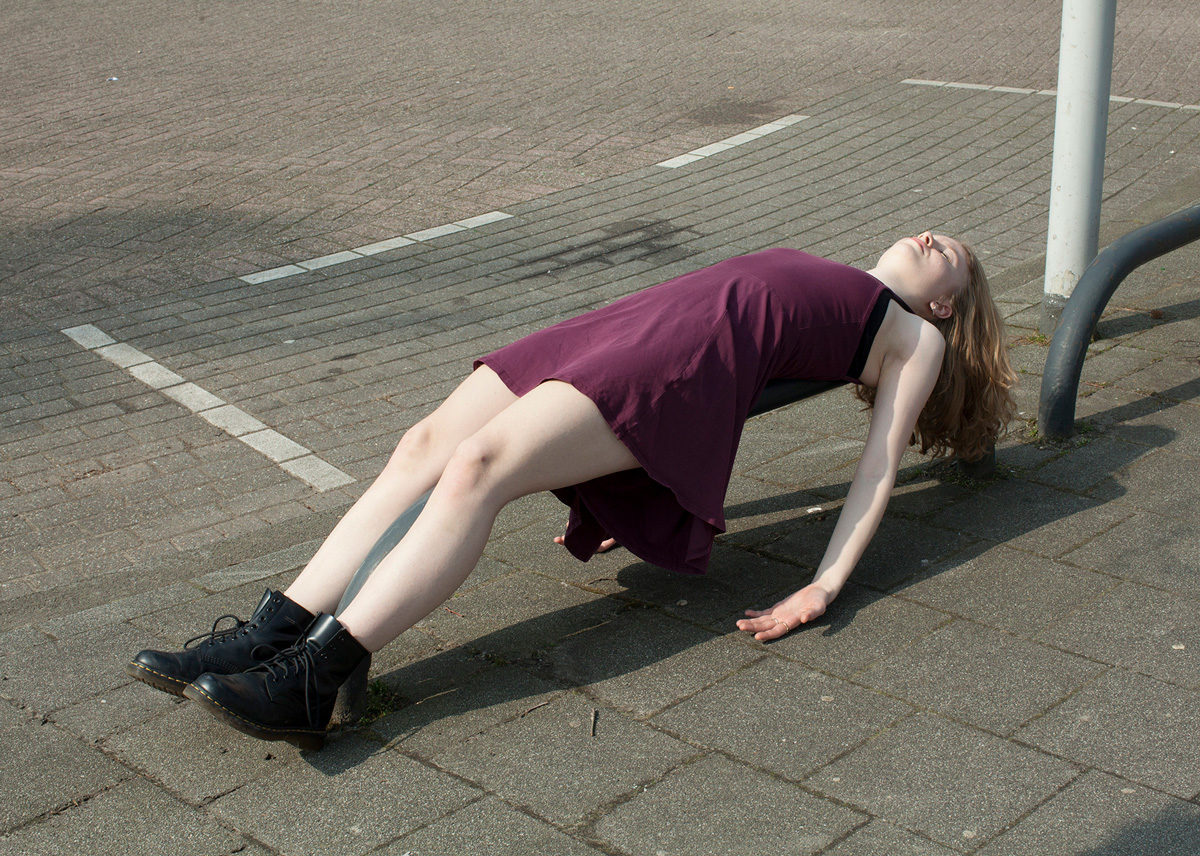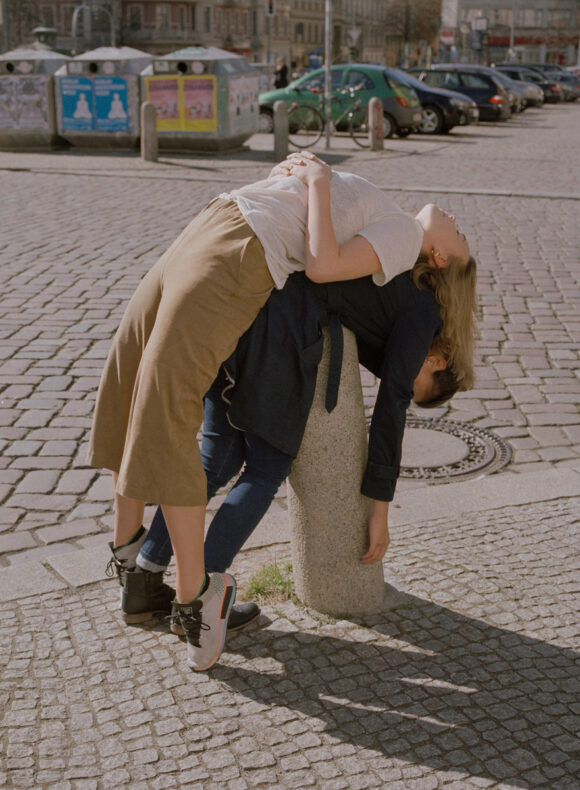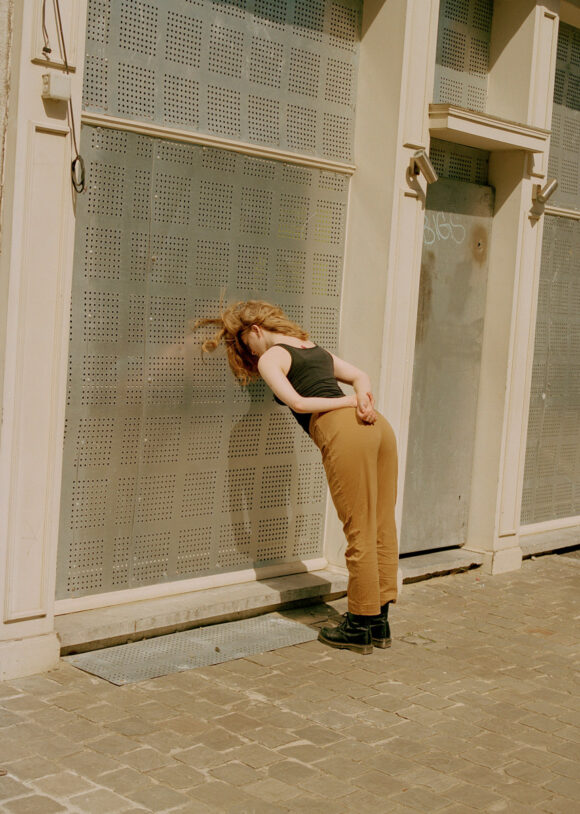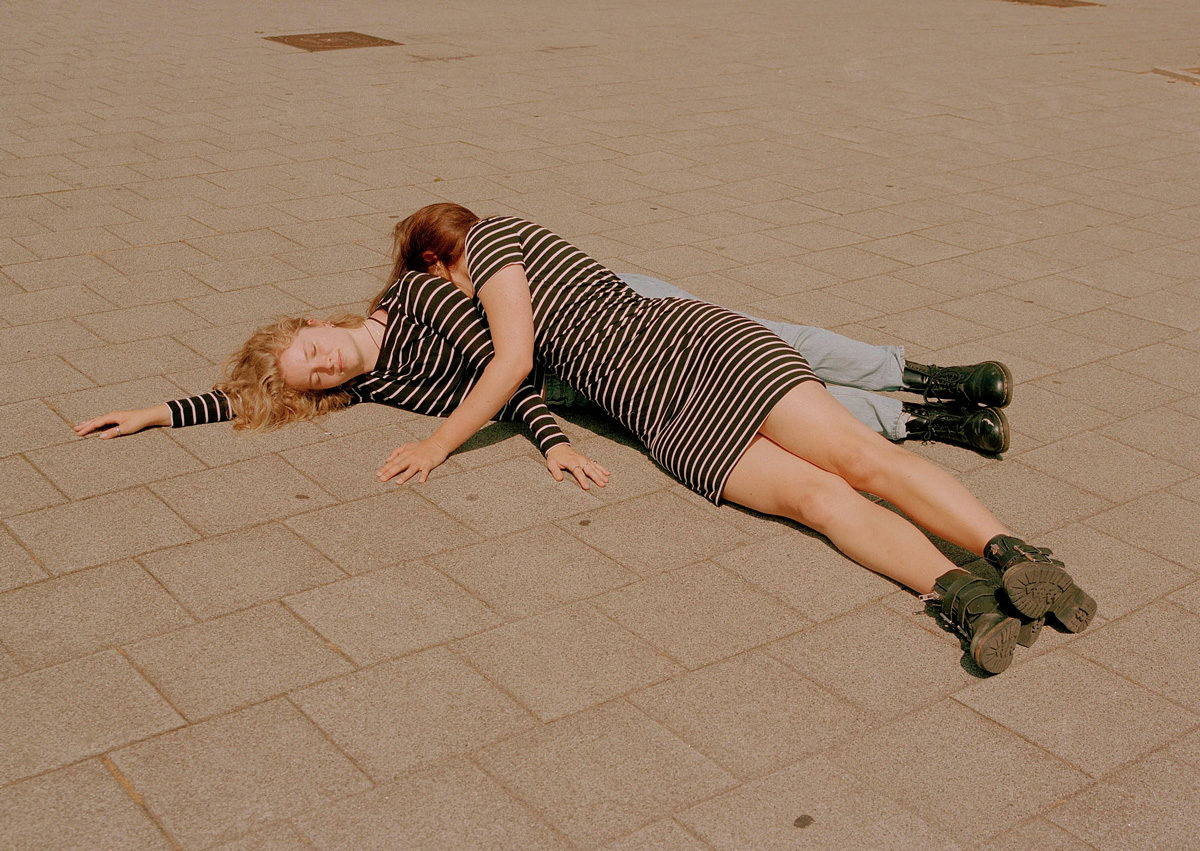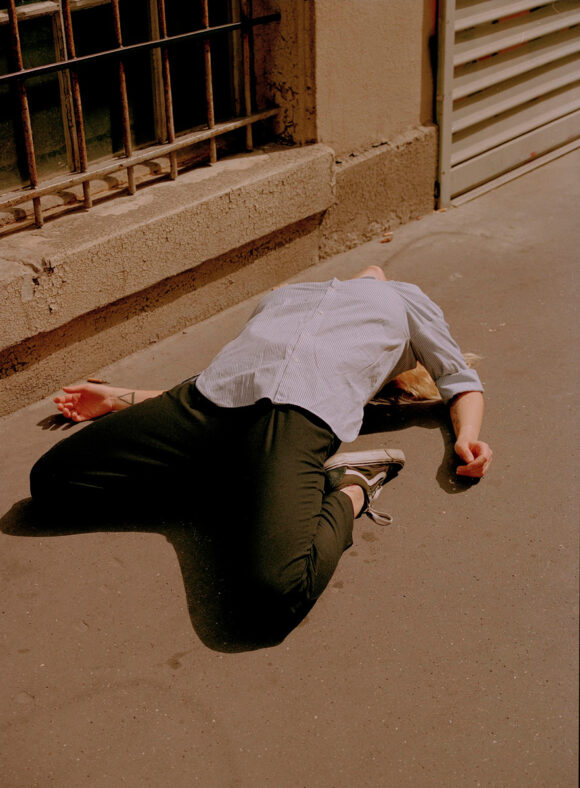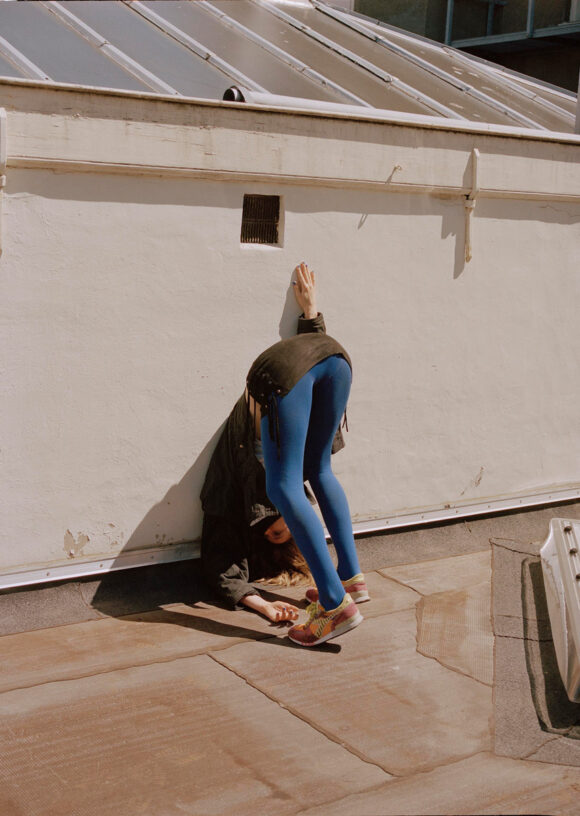 © Melissa Schriek