Bizarre or trending subjects, catch a break with our curiosity of the week. Photographer and acrobat Antoine Dubroux, produces Kaleidoscorps, and turns the human body into a delicate mandala.
"In 1990, I tumbled into live art, out of love. These years marked the golden age of the nouveau cirque. After the performances, I used to take intimate portraits of acrobats, tightrope walkers, jugglers, aerialists… Friendships were born",
Antoine Dubroux tells us. Attracted to the experience, and the physical performance of it, the artist started training, and fell in love with a young dancer. Today an aerial acrobat, set designer, photographer, and clown, he combines his passions in sensual and abstract productions – where bodies contort elegantly.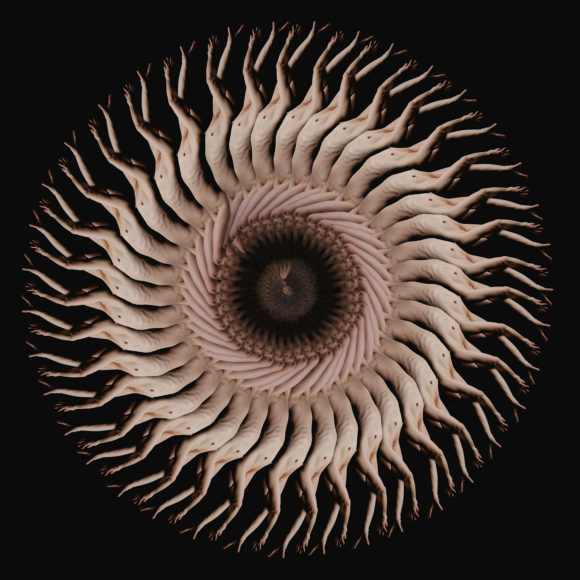 Turning bodies into calligraphy
The series Kaleidoscorps was born during confinement. A surreal body of work, revisiting the art of portraiture. "Like many others, I had time to play around with my images. Photoshop has become a precious ally in these times where we cannot invite nor go see friends", Antoine Dubroux explains. Capturing his wife, the photographer dove into his humorous and stylized creations. Her naked body becomes graphic, forming complex motifs. "She is my muse, he tells us, these images are the reflection of our bond, both on stage and in private."
Inspired by his plastic and aesthetic research, the photographer took the time to turn the human body into calligraphy. "The democratisation of technological means enabled me to control the entire graphic chain from home. I can take my time in post-production, often neglected because of its time-consuming quality", he says. Like choreographies, the kaleidoscopes reveal the model's grace and sensibility. "The quality of the danced movements gives meaning to the images", adds Antoine Dubroux. Far from the general anxiety, caused by quarantine, the artist signs here a tribute to the body – the one contorting on stage, and the one revealed only in intimacy.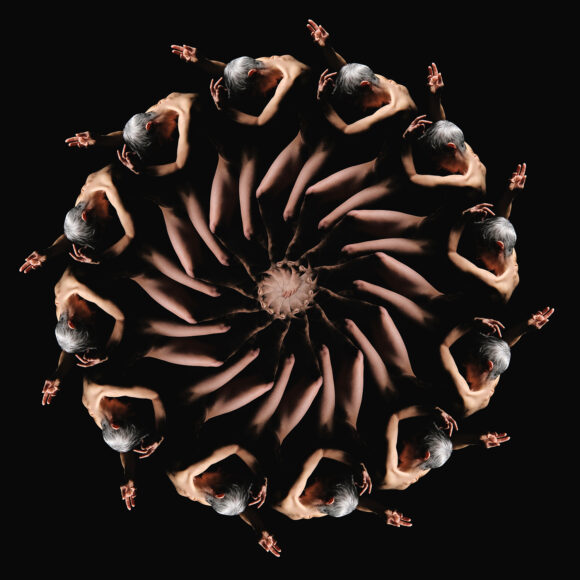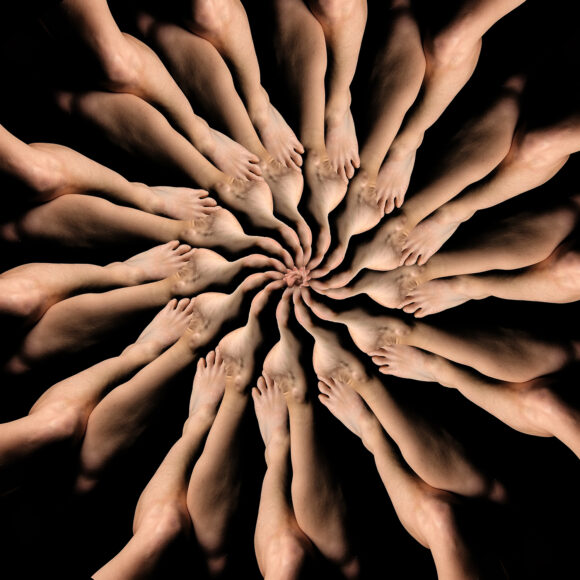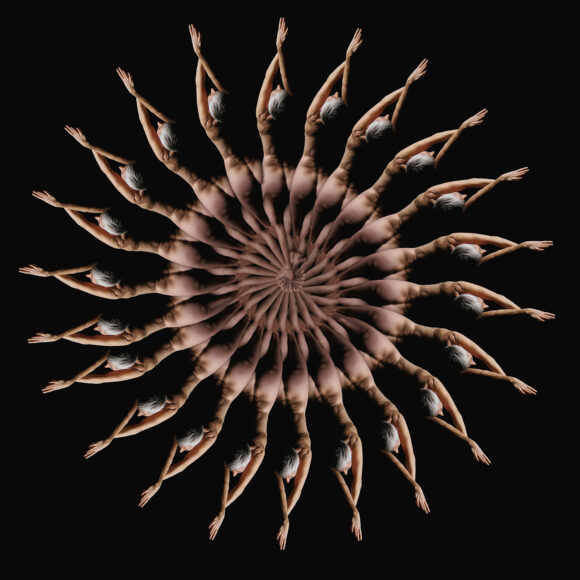 © Antoine Dubroux