Produced during lockdown, the book Weekends with my mother and her lover, by Ashley Markle, offers a liberated immersion into a couple's daily routine – the artist's mother and step-father's. A symbiotic narrative, bringing together three distinct voices.
"I used to approach my work with two methods. I would make constructed scenes with my Mamiya and I would mix those with my observational images shot on my little point and shoot. But now, I refuse to stick to one approach"
, says Ashley Markle. The visual artist graduated from the International Center of Photography in New York. Since then, she's developed her own style, blending together her creations with anonymous images and texts to build intimate narratives inspired by her life and experiences. "I'm sure it has a lot to do with being an only child. I'm used to being alone and in my head all the time", she tells us.
On March 16, 2020, as the pandemic rapidly worsened in New York, the photographer decided to rent a car and to quarantine herself at her mother's house in Ohio. A stay that ended up lasting two months. There, far from the anxiety of the city, Ashley Markle immersed herself in a new routine, punctuated by interactions with her mother and her stepfather, John. A curious harmony was born, which the artist could not help but capture. "Once I got my first roll back I knew I had something here and kept it going. I would go back and forth between Ohio and Brooklyn throughout the pandemic and always shot with my mom and John every weekend. The project became more intimate with time", she recalls. Seen as a true protagonist of her own story, the artist and her presence is a force, a precious link, sparking a dynamic in the visual documentary. Both a voyeur and an external witness, a stranger and a relative, she gazes over each scene, each natural moment, capturing the many nuances of a complex and authentic relationship.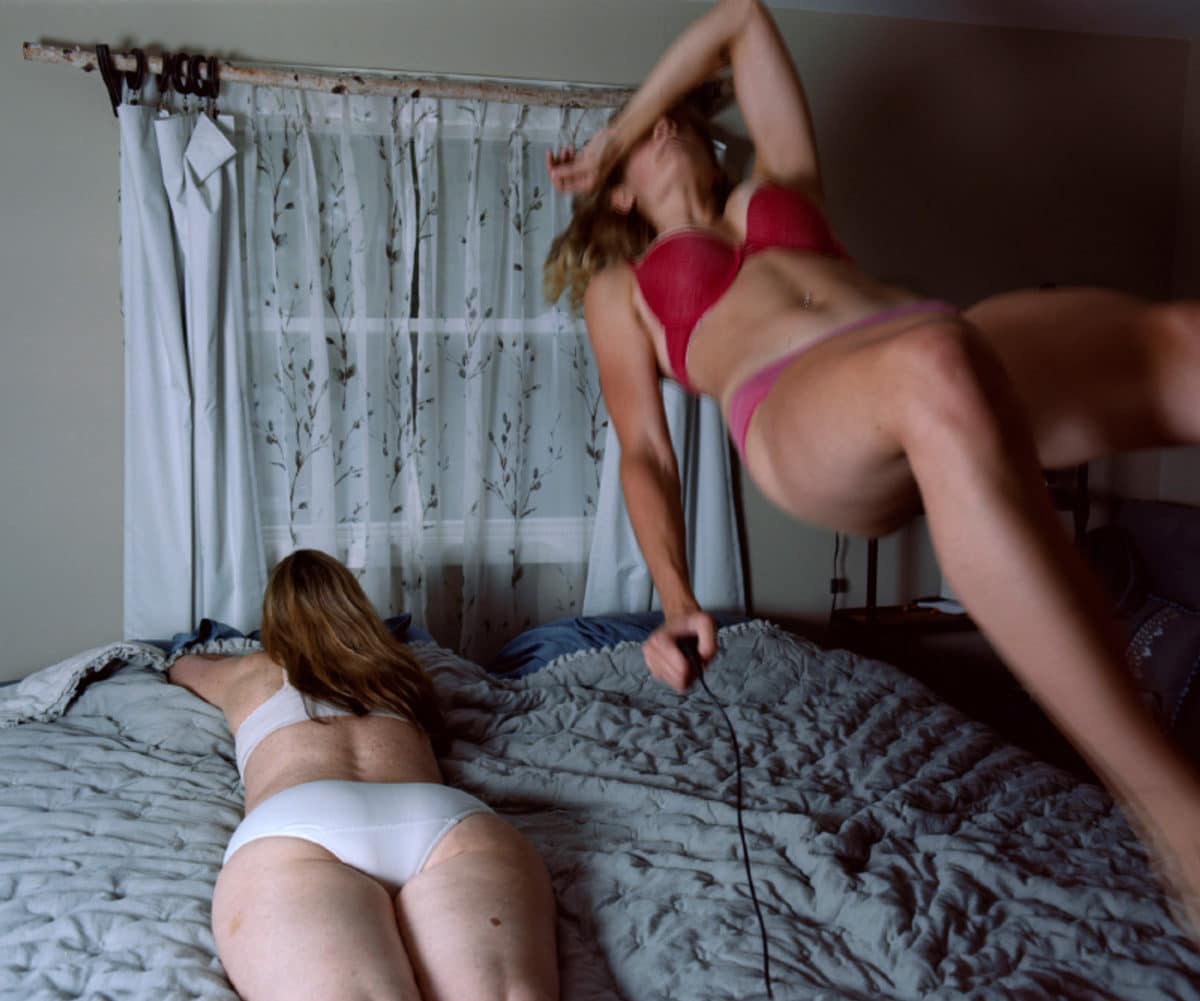 A raw complexity
Between performance and reportage, Weekends with my mother and her lover reads like a play, narrating the intimacy of a couple in several acts, while questioning, in parallel, the raw matter that makes men up. "When I speak of trauma in relation to my work, I'm speaking broadly. We all experience traumas in our lifetime that shape who we become. My mother, my stepfather and myself have all lived through different experiences and those experiences inform our own individual styles of communication", explains Ashley Markle, who did not hesitate to break some rules in order to transcend her story. "I stripped my mother of her duties as a mother, tore down the barriers between John and myself", she says. By placing herself on the same level as the couple, the artist was able to access reality. A raw reality, revealing the scars and wounds of life – the ones that fade away with time, without ever really disappearing, the ones that bring a newfound depth to one's view.
In Ashley Markle's images, the body is liberated. It is stripped, and played with, and manages to give in to a tempting lightness. Framing herself with the couple, the photographer interferes in the staging, and manages to capture moments of grace, where only the most honest complicity shines. A nod at a hypersexualised society "There's a saturation of images today that depict nudes in a sexual manner and even I am getting to the point where every time I see a naked body, my mind immediately goes to sex. But our bodies are not only meant for sex. My mother's body literally created my body, I feel loved when I receive a hug from my mom or John… At the same time, my work definitely has elements of sex – I know my mom and John sleep together, it's in the title – I'd rather show the many other amazing things our bodies can do", she comments. Frozen in motion, touched, caressed, stretched out during exercise… The body becomes a symbol – that of a relationship in constant construction, between arguments and carnal moments, tensions and trust. The book – true visual diary illustrating the artist's interrogations – invites the viewer to get to know this family and to draw their own conclusions. "The concepts I play with are loose. I hope viewers from a wide range of backgrounds can look at my work and find things relevant to themselves", Ashley Markle adds. Considering herself neither a child nor an adult, but "a human being, living at a certain stage of her life", the photographer captures, with Weekends with my mother and her lover, moments of rare honesty. An intimate, timeless bubble, where destinies cross, spirits are freed, and stories are shared.
Weekends with my mother and her lover, self-published, 40$, 48 p.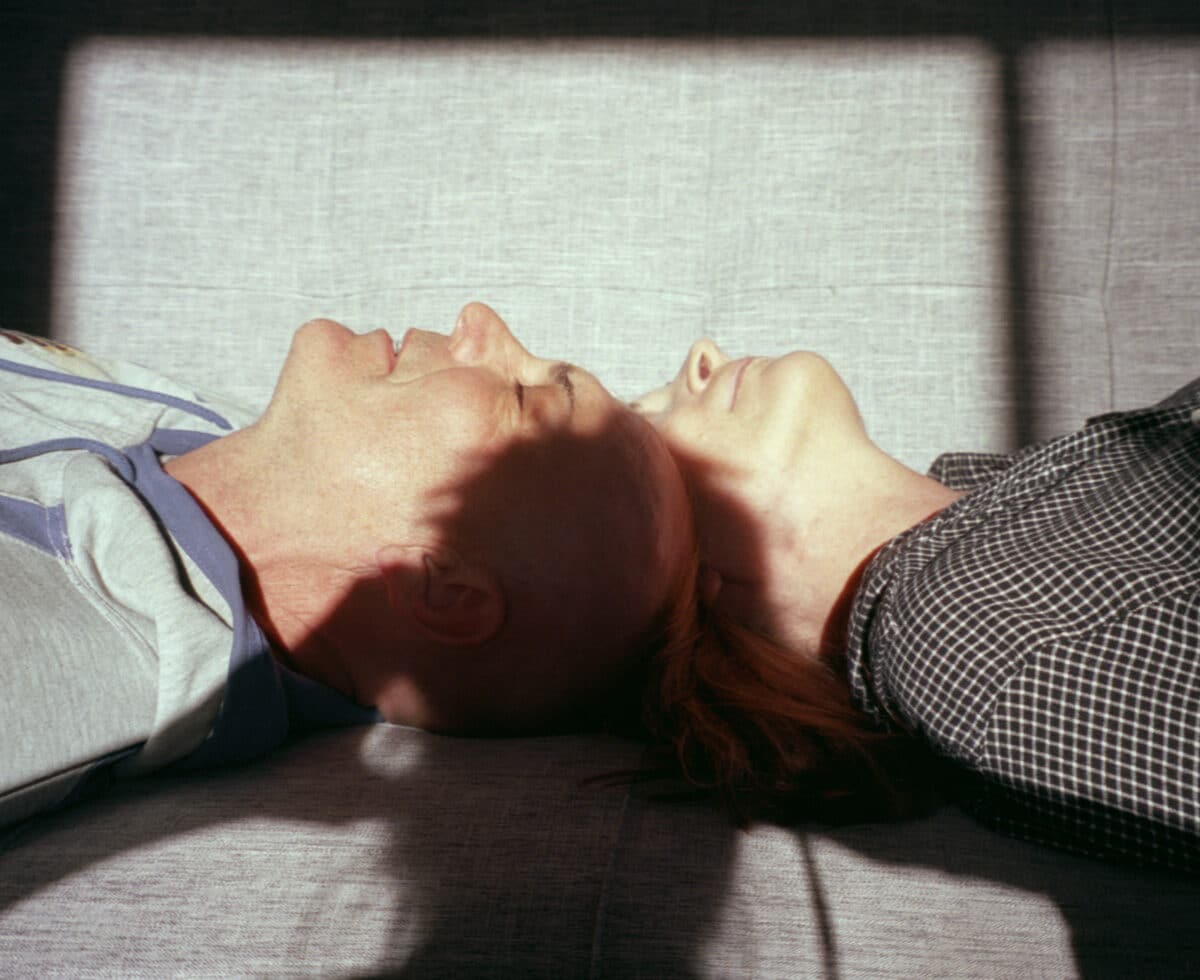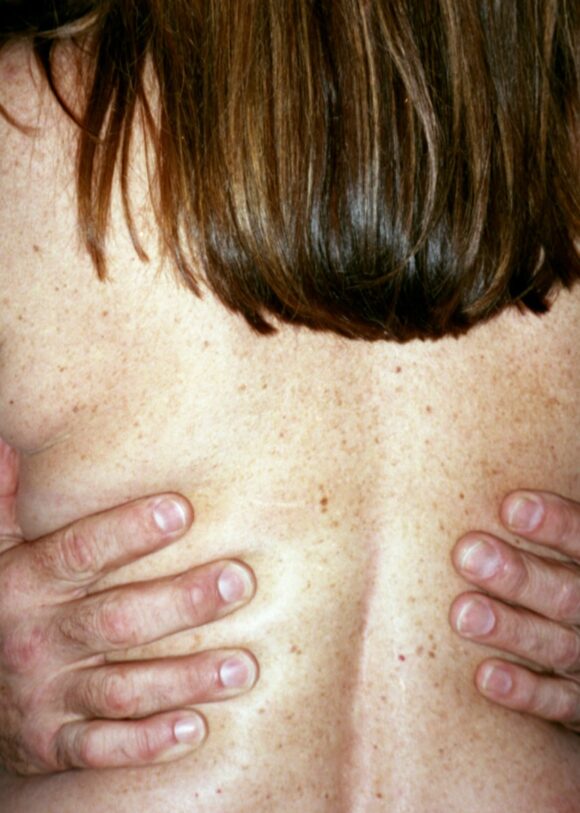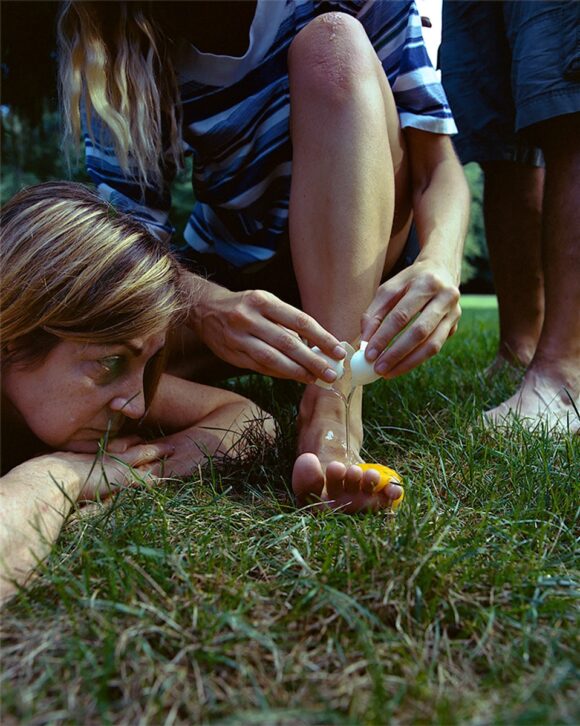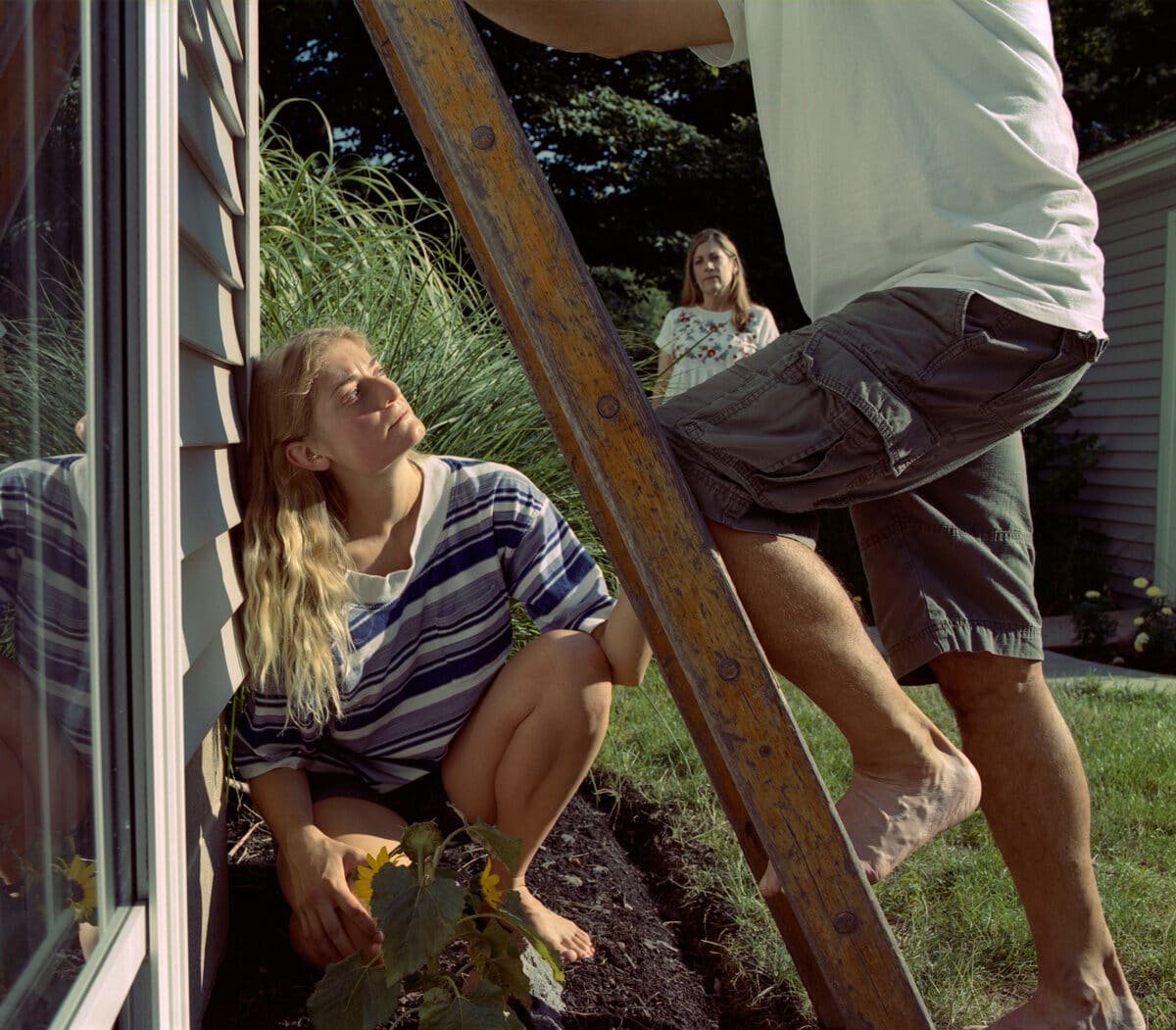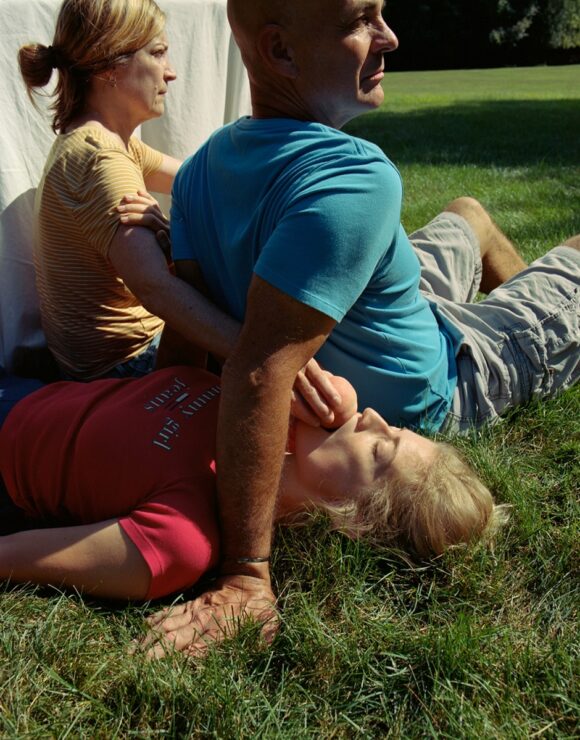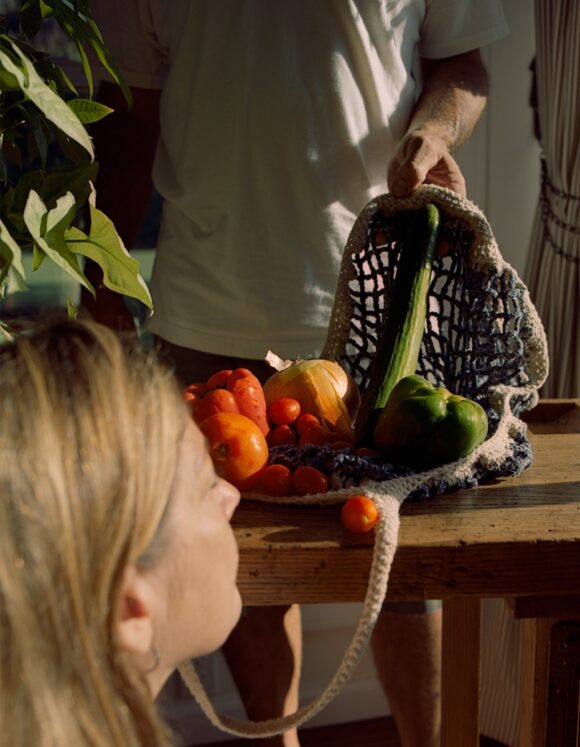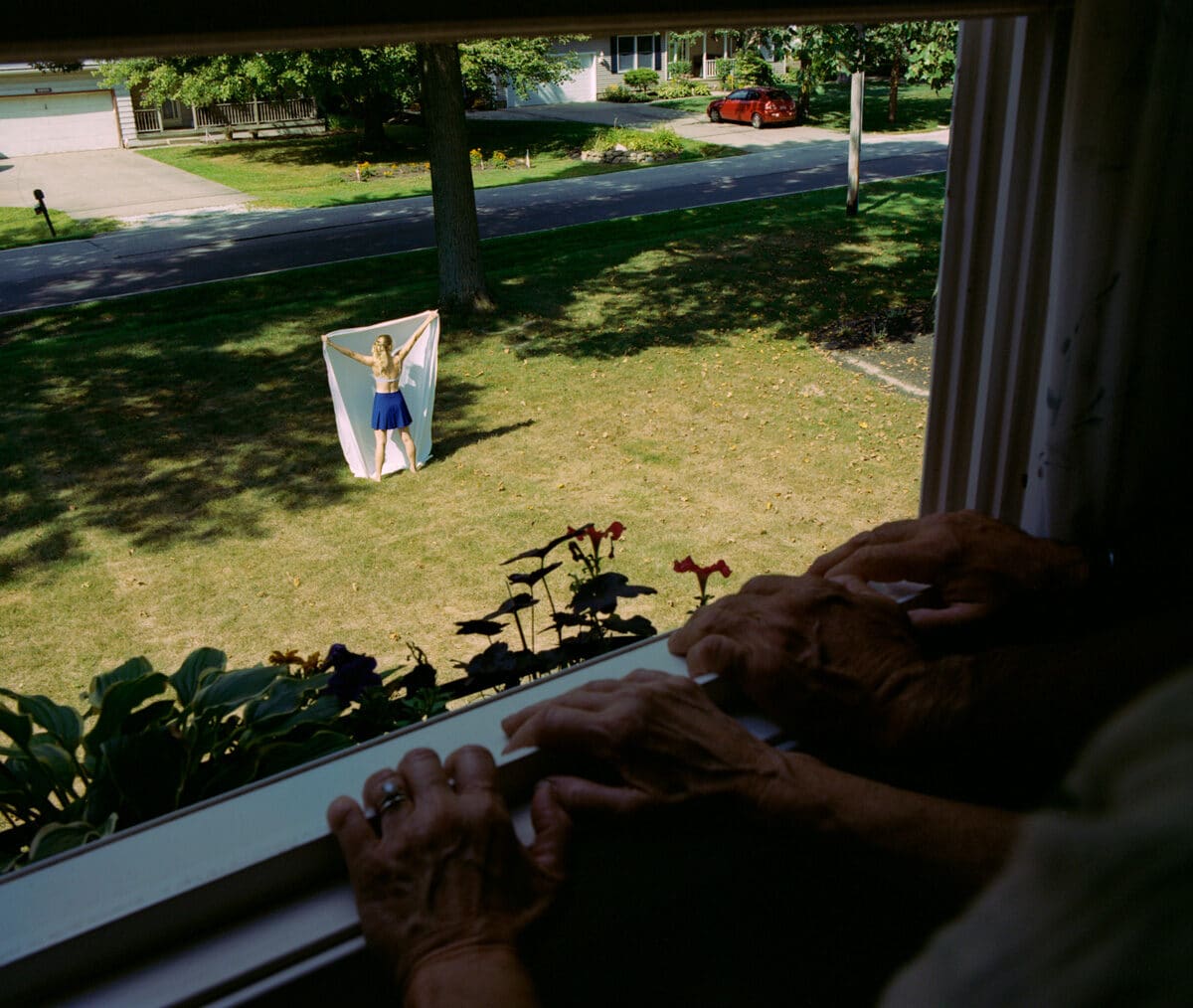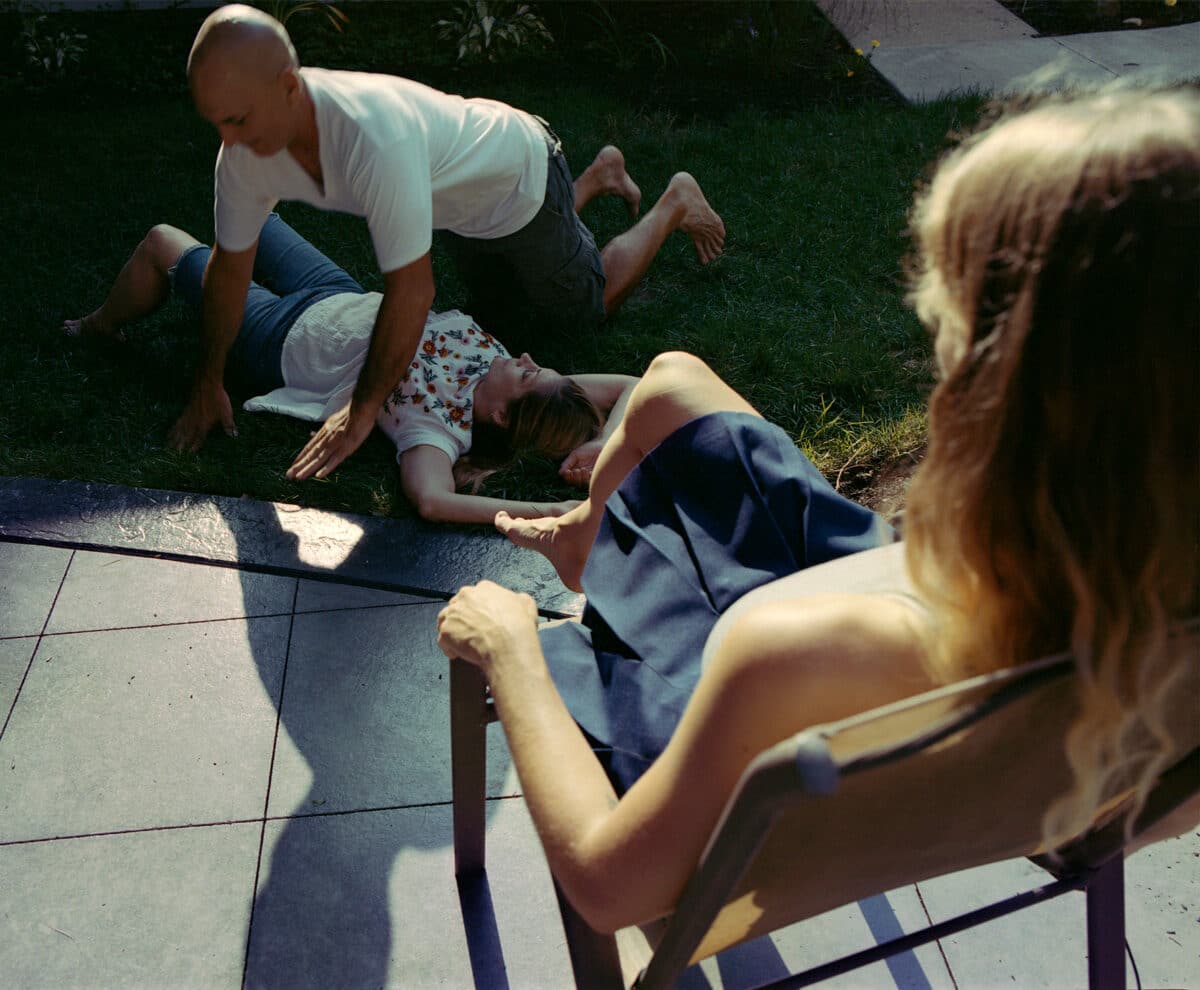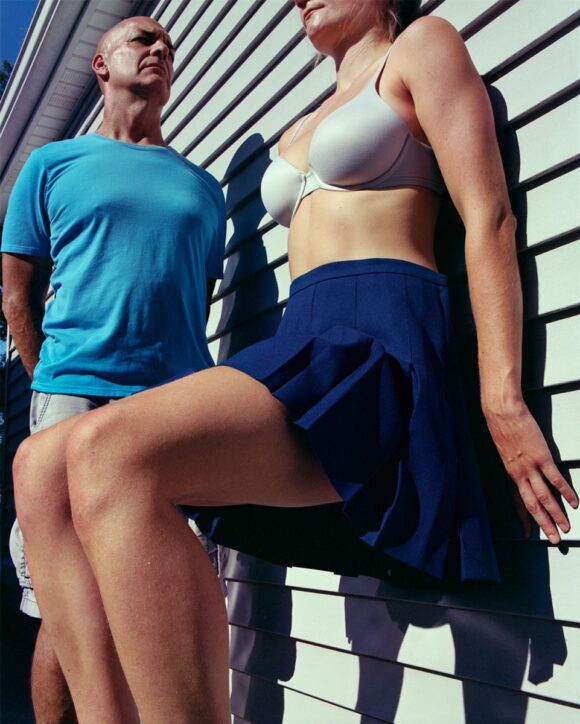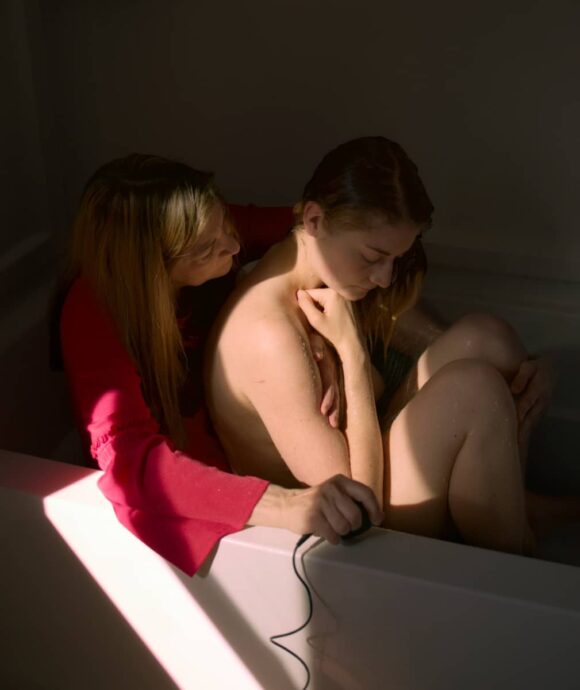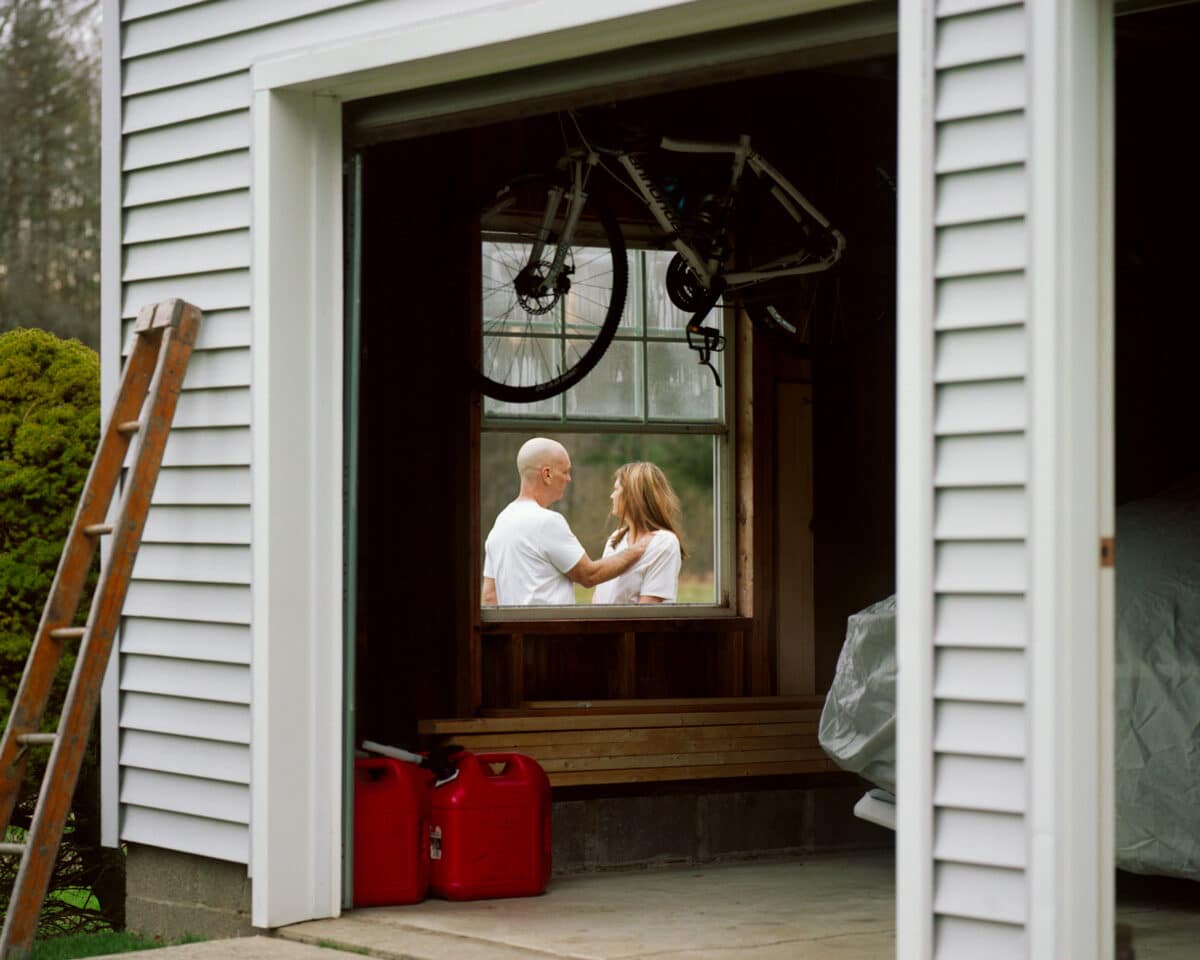 © Ashley Markle