For 8th edition of the Carte Blanche PMU and the 3rd at the Pompidou Center, Elina Brotherus puts forth a quirky and playful series called The Rules of the Game. An exhibition to uncover until the 22 of October at the photography gallery at the Pompidou Center.
Since 2010, PMU is supporting the work of an emerging photographer. This support is happening through three ways: a donation of 20 000 €, an exhibition within the photography gallery of the Pompidou Center and a publication of a book with the publishing house Filigranes. This year, the PMU accompanied the Finish artist, Elina Brotherus, with The Rules of the Game, a new chapter of her artistic career. "I had the feeling of being worn out of inspiration. Then I happened to find the perfect space, to adjust the camera on the tripod and ask myself : what am I going to do in front of the camera as i have already done all the poses ?" she tells us. Until then she had only practiced autoportraits, for this series she collaborated with her friend and danser, Vera Nevanlinna. History of art has always been an inspirational source for Elina. For The Rules of the Game, her inspiration derived from event scores (partitions, art works scenarios) developed by the Fluxus artists in the 1960's. Together, the two artists explore the universe of games through a method that values humour and mockery.
"Like two Alice's in Wonderland, the artist and her danse friend Vera Nevanlinna, opens in each photographic series to visualize this new world."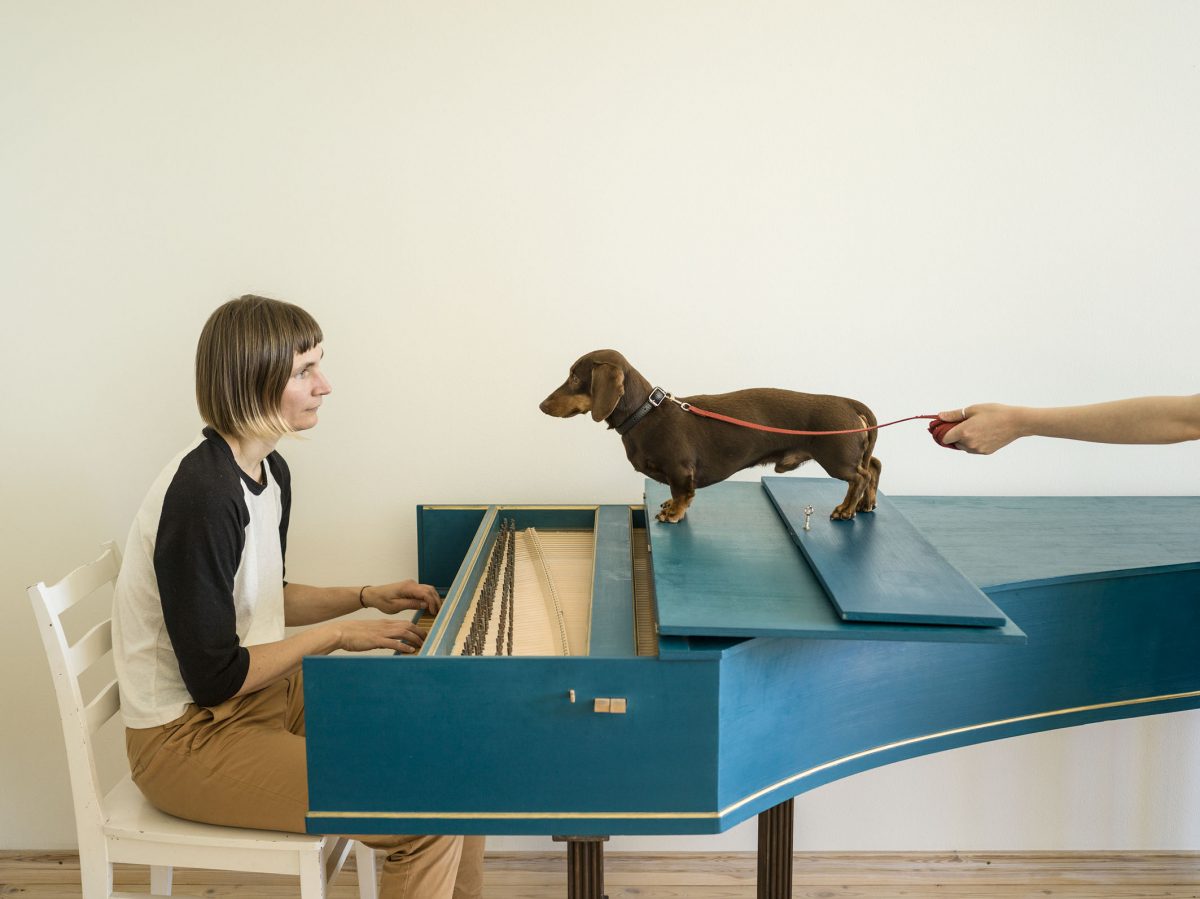 An artist needs their own rules to create
"Look further at these two or three oranges", "Put a dog or a cat (or both) in a piano and play Chopin", "Look at me, that's enough". It can be said certain of the morals of the two friends will be remembered. Two adults in a child's world who need rules to move them and finally create. Who creates these rules ? Must they always be followed ? At what point is it wise to break them ? Elina Brotherus remains persuaded that an artist must have some guidelines to work and that "the rules act as a trigger and boost creativity ". Therefore, the rules can be carried out in thousands of ways. While Elina follows them, she also likes to create them in a freedom so that she is always in control : "I choose these rules that work with me and I play with them". By absurde situations and subtil games with her double, she brings clarity and poetry in a world that she considers chaotic. A work edited by Filigranes publishing house, extends this magnificent series.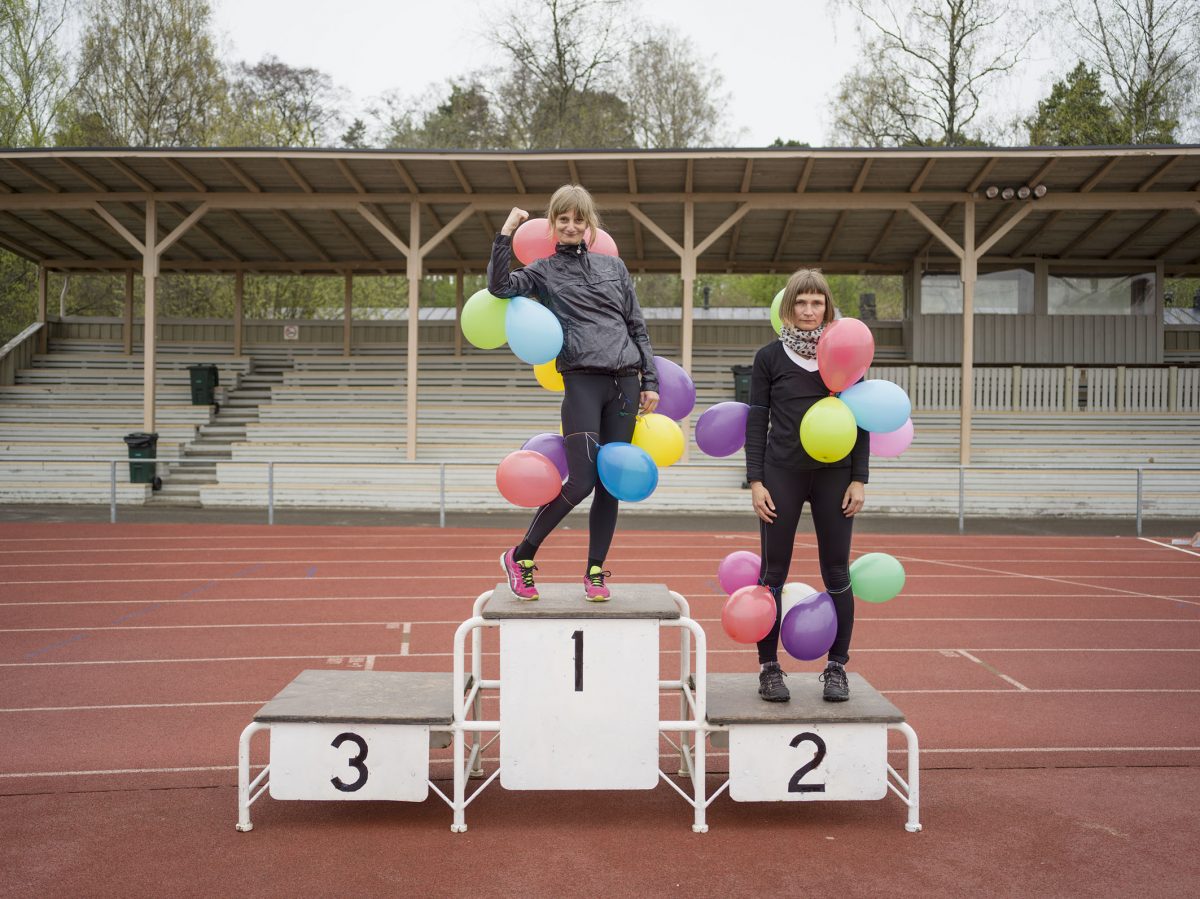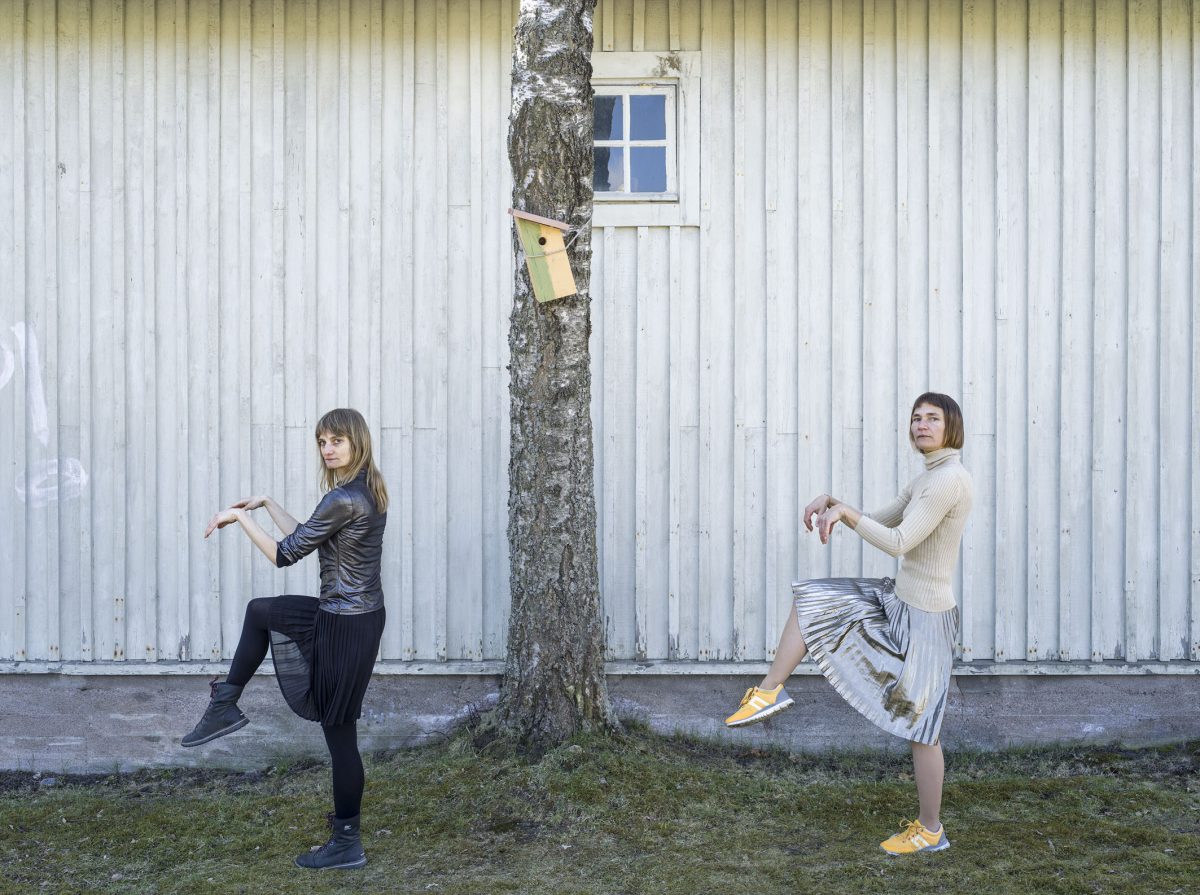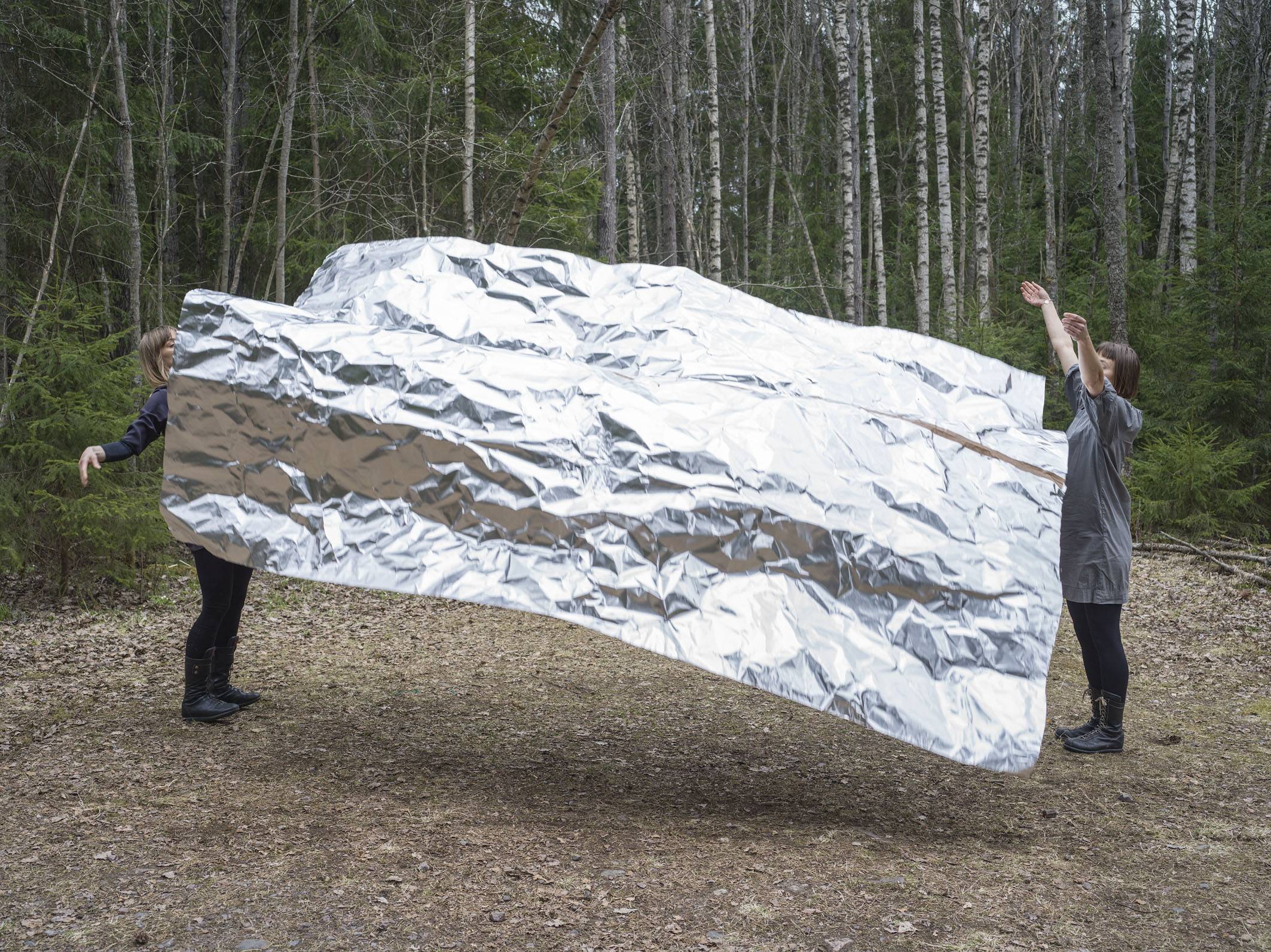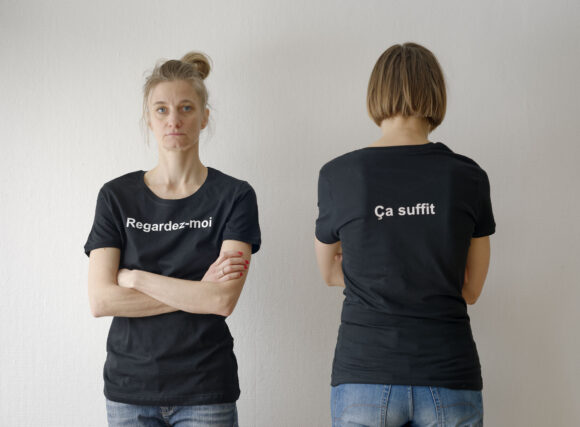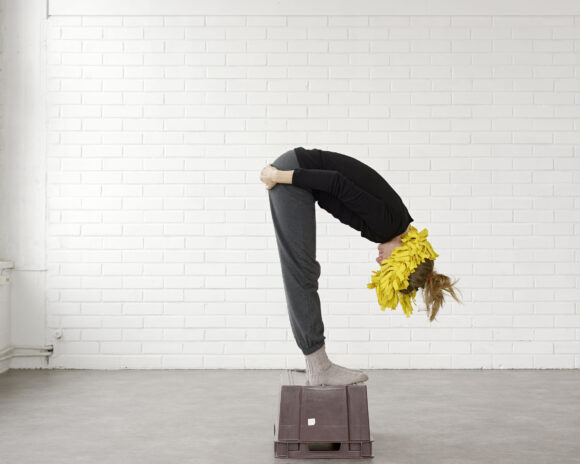 © Elina Brotherus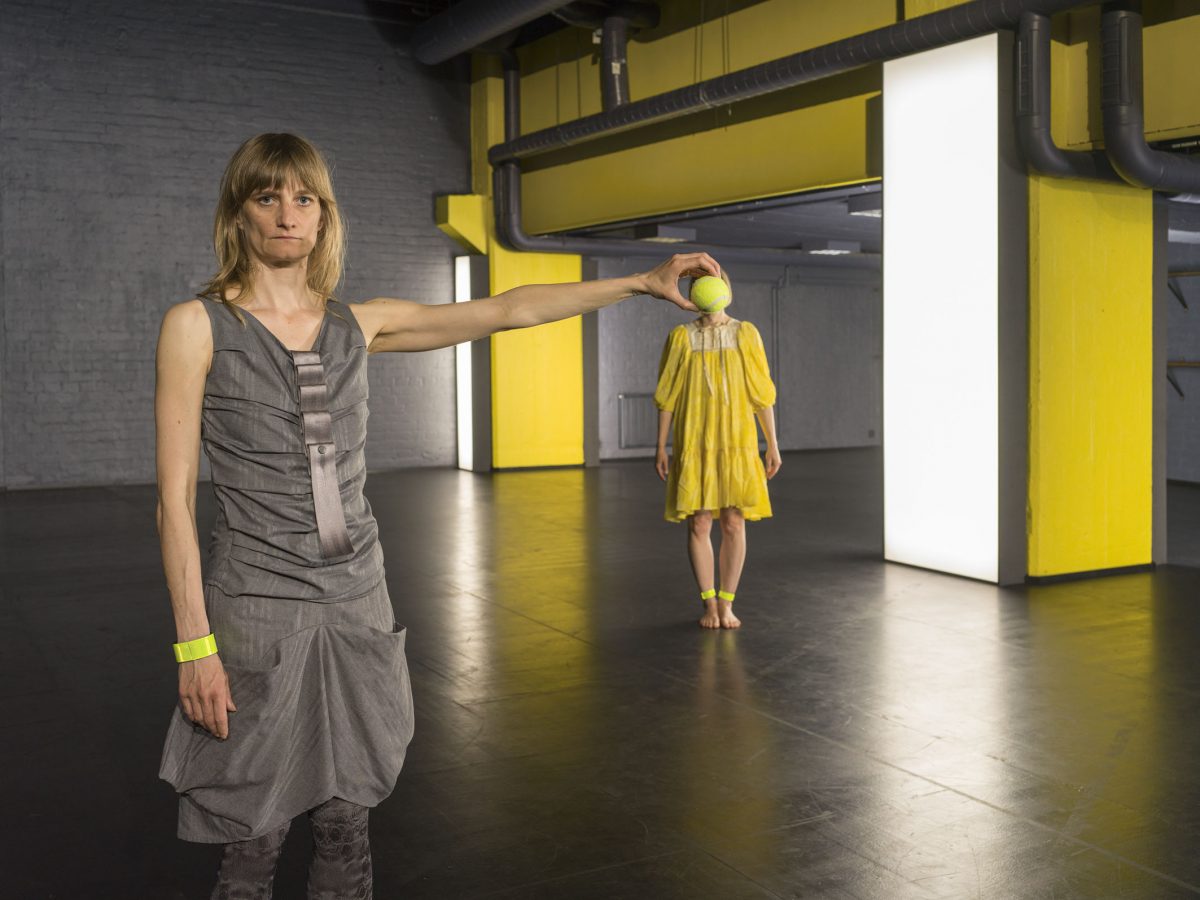 © Elina Brotherus
Interview with Elina Brotherus for the Carte Blanche PMU
Until 23rd of Novembre 2017
Rules of the Game, Carte blanche PMU 2017
At the photography Gallery of the Pompidou Center, Paris.
Translated by Molly Sisson