In Brussels, the Eyes Wild Open exhibition has united a group of authors who – each on their own time, and in their own way – have rewritten photography. From William Klein to Alisa Resnik, from Antoine d'Agata to the artists of the Japanese magazine Provoke, this family of photographer cultivates the art of disruption. Discover the entire article in our latest issue.
"We could not keep doing things the way we used to"
, William Klein told Art Press in an interview, in 2003. He explained, in this sentence, the need of a whole generation of artists from the 1950s to move away from what already existed. This desire to find new way of capturing their world, and their lives, is one of the common threads of the exhibition Eyes Wild Open : Sur une photographie qui tremble (on a trembling photography, ed.). This exhibition/manifesto gathered around 30 international photographers, each looking for a new photographic style. "I wanted to analyse the notion of "breaking the conventions" with this project, even if classic and humanitarian photography still produce beautiful projects", Marie Sordat, photographer and curator of the exhibition – who worked for 5 years to complete this project – tells us.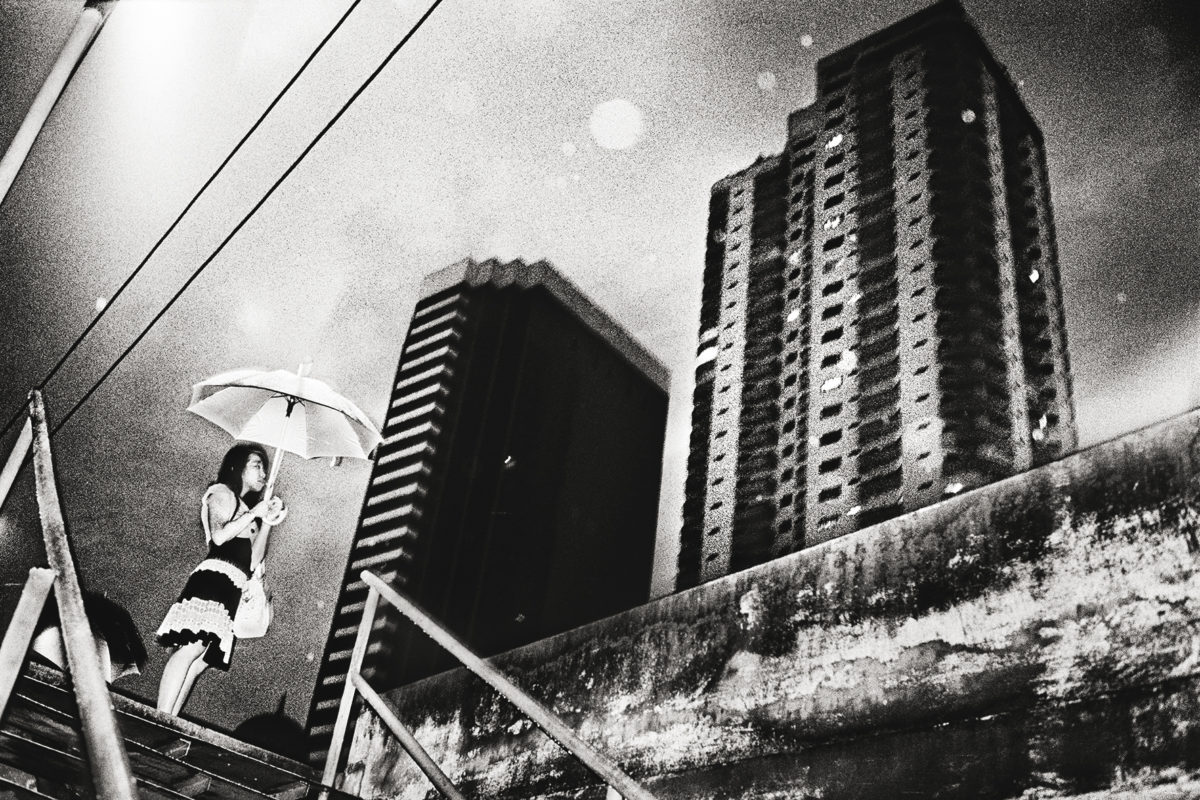 An existential experience
After the Ed van der Elksen Love on the Left Bank series (1953), and the William Klein and Robert Frank books New York (1956) and The Americans (1958), members of the Japanese magazine Provoke protested, in the 1960s, asserting "their will to destroy the established, codified, institutionalised and manipulated language", Diane Dufour, director of Le BAL writes, in the book illustrating the exhibition. She also adds that "the notion of experience is at the center of the Provoke photographs". An existential experience, shared by all the authors present. "We wanted to put together and start a dialogue between the projects of those unclassifiable artists, who have formed, since the 1950s, not a movement but a family. A shattered family, broken up by different links, roots and languages, whose members are part of the same faction", journalist Caroline Bénichou, author of the text introducing the exhibition, explains. Its scenography is "built so that everywhere one goes, they always have another photographer in perspective, in the corner of their eyes. The two scenographers, Alexandra Delabie and Mike Derez, wanted the artworks to resonate visually, without forcing a strictly historical or didactical experience on anyone", Marie Sordat explains.
Thus, surprising associations start forming, crossing physical borders: Swedish photographers (Christer Strömholm, Anders Petersen et JH Engström) confirm their resemblance and echo the Japanese artists (Daido Moriyama, Takuma Nakahira et Miyako Ishiuchi). A choir then starts singing, traveling to Portugal (Paolo Nozolino), France (Antoine d'Agata, Dolorès Marat, Klavdij Sluban, Gilles Roudière ou Gabrielle Duplantier, entre autres), South Korea (Jehsong Baak), Israel (Michael Ackerman), Russia (Alisa Resnik), the Netherlands (Ed van der Elsken), Turkey (Yusuf Sevinçli), Finland(Arja Hyytiäinen), Belgium (Sébastien Van Malleghem) or India (Sohrab Hura), not forgetting Switzerland (Robert Frank) nor the United States (William Klein)… A conversation going over several generations of photographers, whose singular creativity fed one another.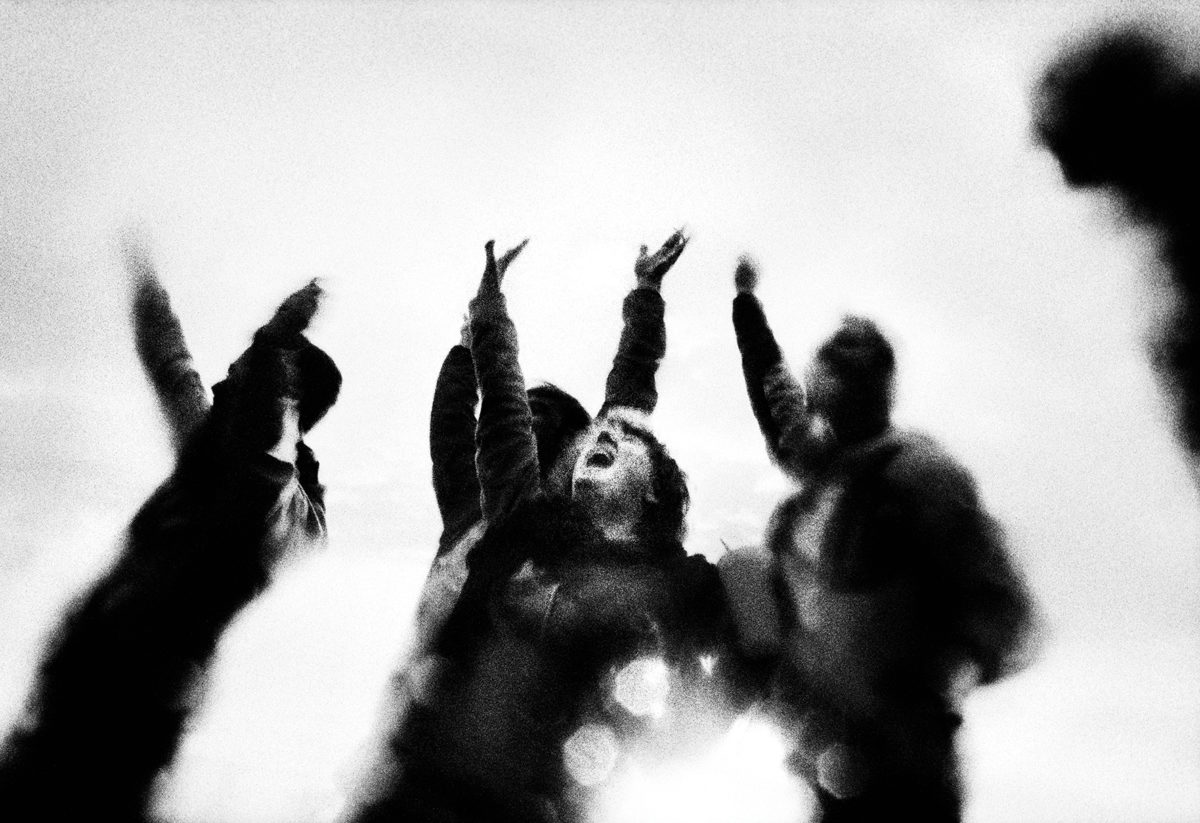 Sans titre, 2012 © Charpentier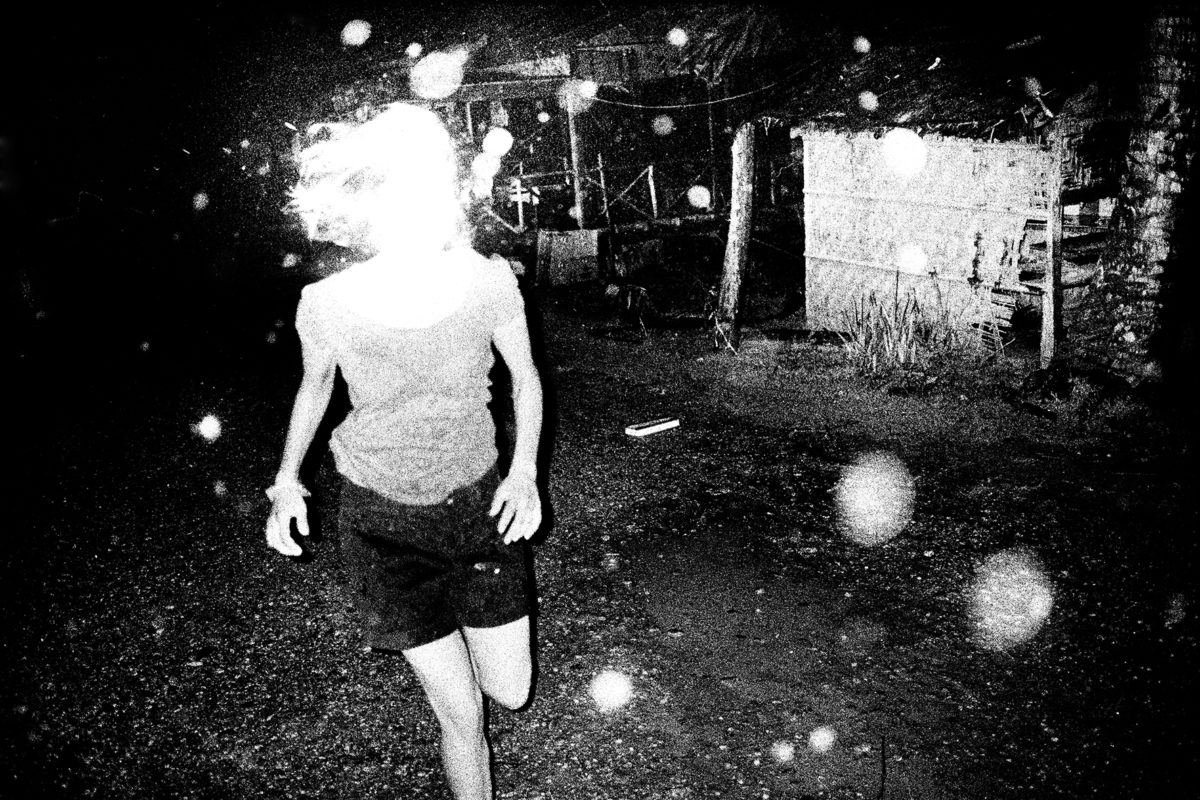 Life is Elsewhere, 2011 © Sohrab Hura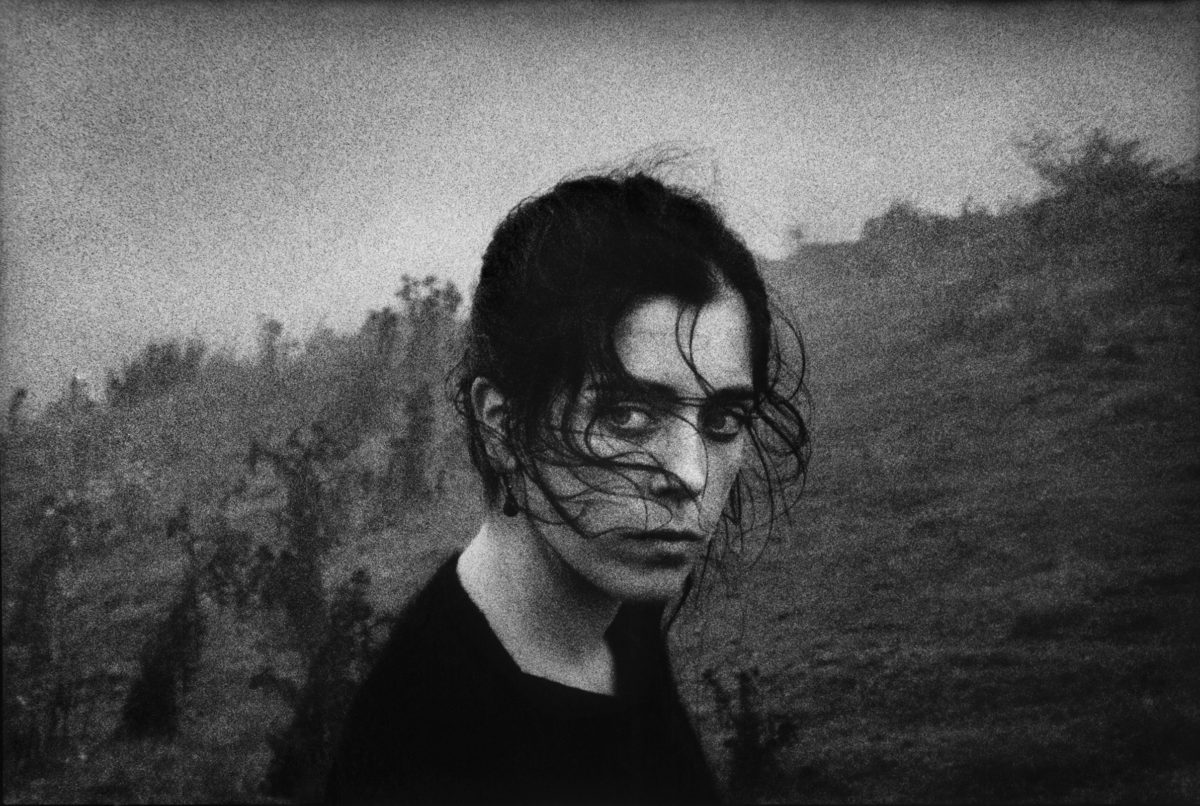 Volta, 2014 © Gabrielle Duplantier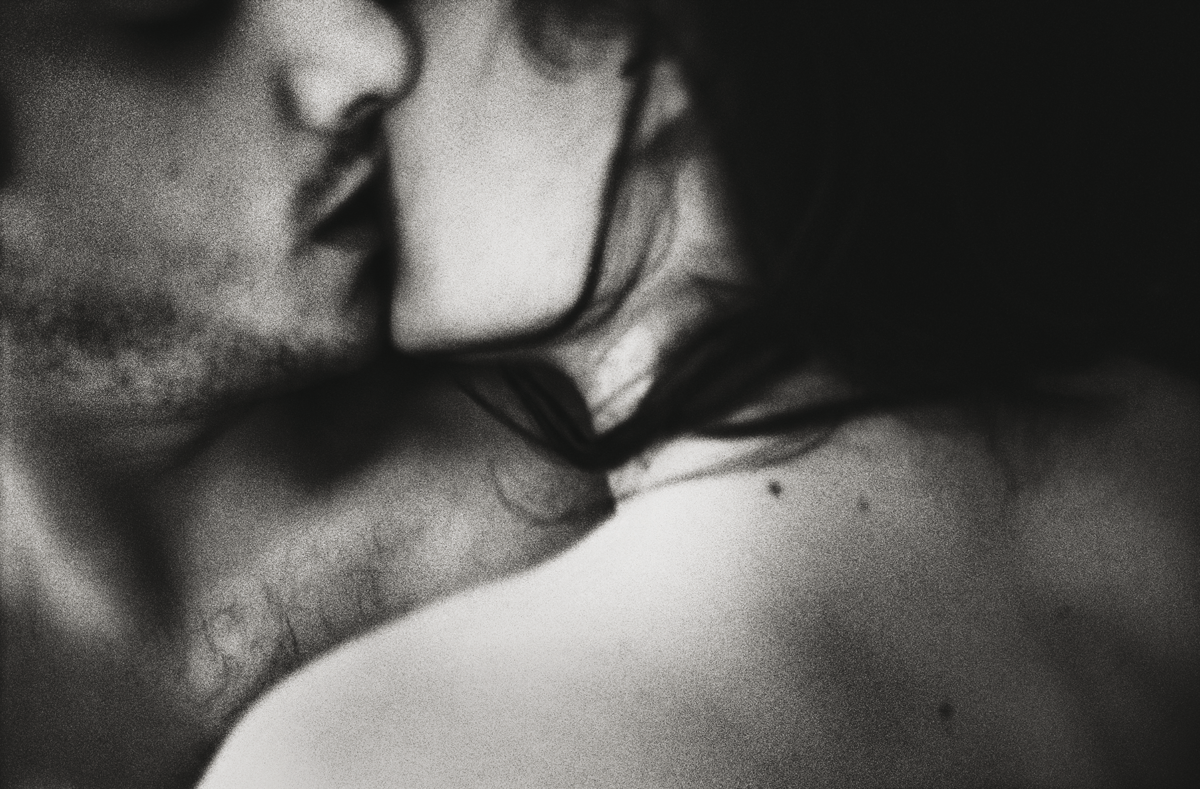 Good Dog, 2006 © Yusuf Sevinçli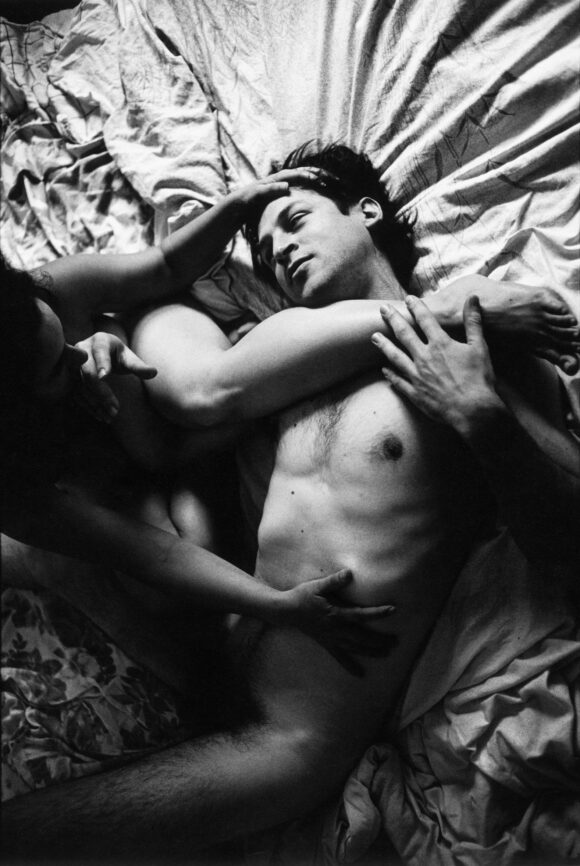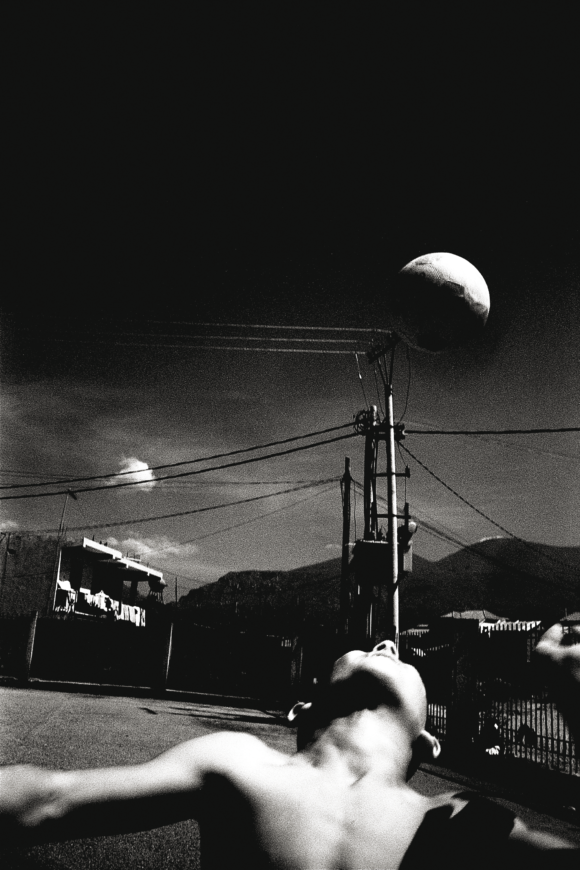 À g. Close Distance, 2002 © Anders Petersen, à d. Albanie, 2010 © Gilles Roudière
Go read :
Eyes Wild Open : Sur une photographie qui tremble, André Frère Editions, 39,50 €, 240 pages.
Go see :
Eyes Wild Open, sur une photographie qui tremble
Until April 22nd, 2018
Rue Royale 236, Brussels
The rest of the article can be read in Fisheye #29, available on newsstands and here.