In parallel to the exhibition Femmes en regard, dedicated to female artists, Guerlain has launched a series of conferences, giving a voice to these female creators. This week, discover the replay of Valérie Belin's conference!
Every year, the maison Guerlain hosts an exhibition dedicated to the photographic medium. For its 2021 edition, the brand decided to pay a tribute to the great French women photographers with Femmes en regard. Fourteen artists, fourteen internationally renowned women who have contributed, each in their own way, to sculpting the landscape of contemporary photography. On April 15th, Guerlain launched a series of conferences hosted by Anaïs Viand, Fisheye's web editor-in-chief. Through these interviews broadcast live every Thursday at 6:30 pm, the photographers invite us into their universe and reveal the secrets behind their artistic practices. Their careers, their research, the obstacles they had to overcome, and above all how they were able to assert their status as women photographers. Today, discover Valérie Belin's interview which took place on April 15th. During the interview, the photographer explained her relationship with light, metamorphosis and identity.
Born in 1964 in Boulogne-Billancourt, Valérie Belin studied photography at the École des Beaux-arts de Versailles, and at the École nationale supérieure d'art de Bourges. She completed her course by studying philosophy of art. With 45 series to her credit, the artist has never ceased to study bodies, things, beings, as well as their metamorphoses and sublimations. A work nourished by a fascination for light and matter. "The job of a photographer is to get out of this magma that makes life an insignificant thing when you look at it without a vision, in order to get the essence of the subject", she said during the discussion.
Available to all, a replay of the conferences can be found on Guerlain's website. To watch the interview with Valérie Belin, click here!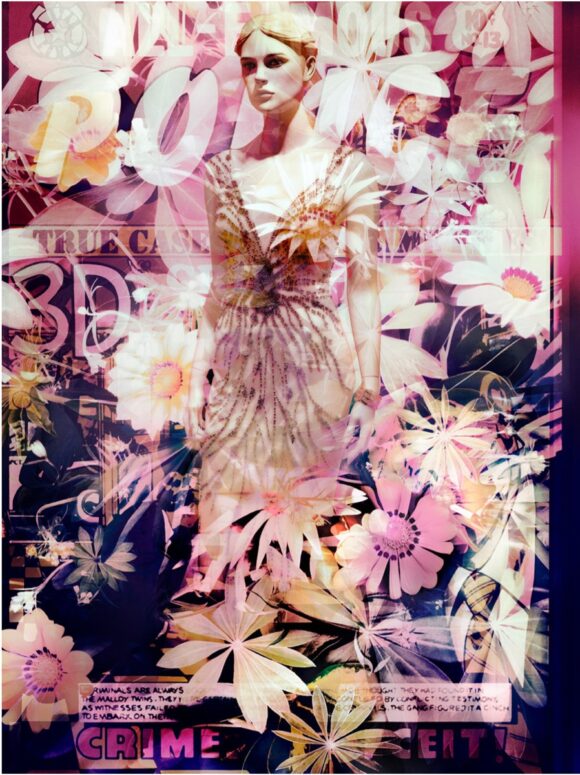 © Valérie Belin