Although they are both shooting the street, our readers picks #271 capture different aspects of it. Clément Hu highlights the poetry of urban spaces, while Cristina Hara denounces harassment.
"In 2015, my father lent me his old Pentax so I could capture my trip to Japan. Fascinated by the country's atmosphere, the peacefulness and the beautiful landscapes, I've never stopped photographing the world around me. A new camera and a year abroad, in New York, confirmed my love for the medium",
Clément Hu tells us. This 30-year-old photographer now lives in Paris and has turned the French capital into his playground, walking around its streets and neighbourhoods. "Photography gives my roaming a purpose. It enables me to immortalise a beautiful light, an abstract composition, or a passers-by's expression. A simple walk can turn into a treasure hunt". Favouring colour, the artist finds his inspiration in the works of Douglas Mandry, Léo Berne or Romain Laprade and shoots urban life with poetry. A colourful universe reminiscent of the paintings by Edward Hopper and tinted with a certain taste for evasion.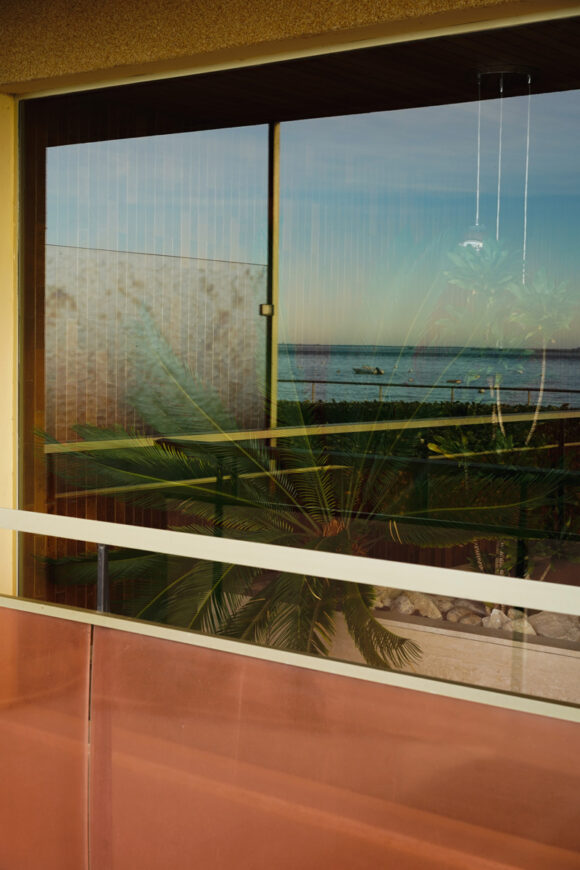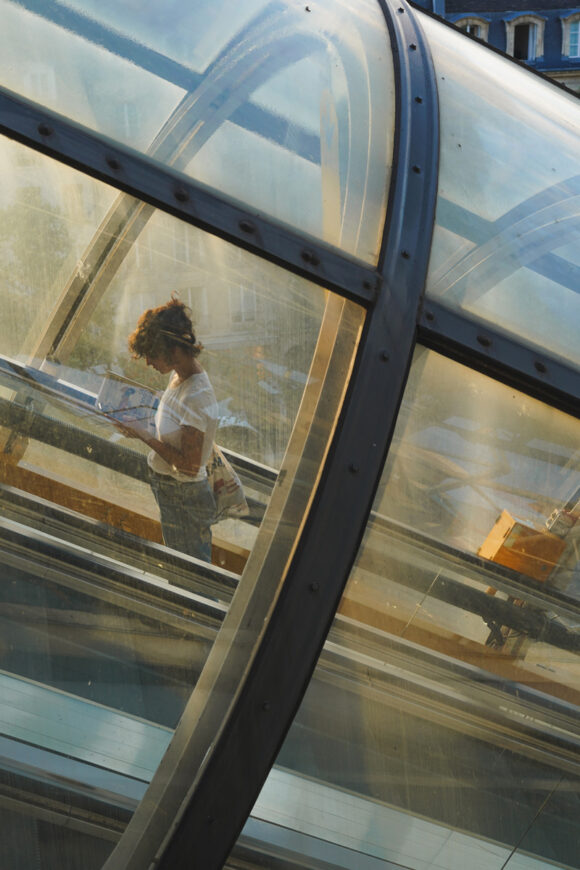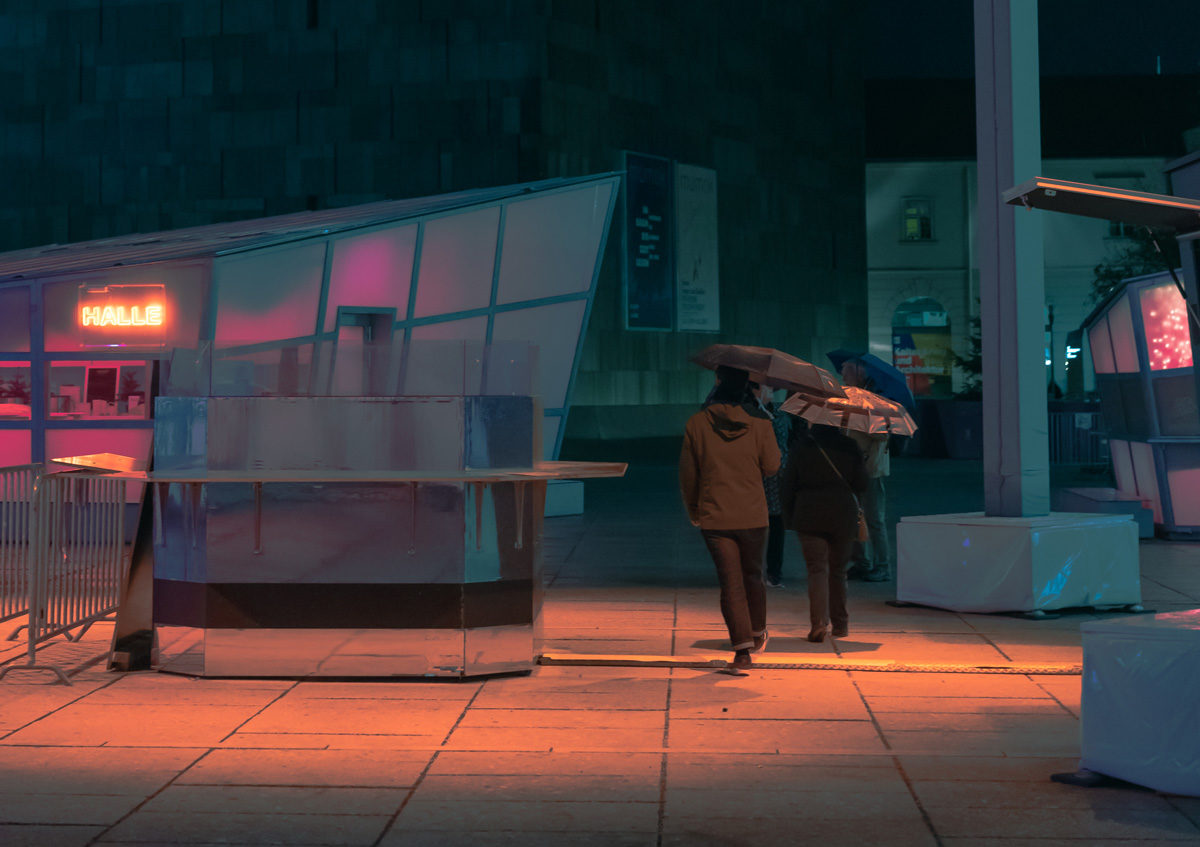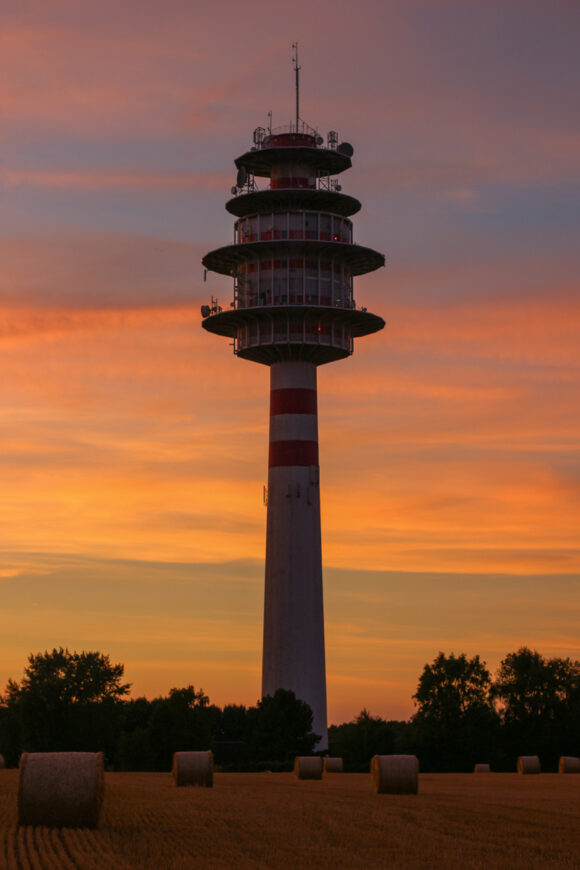 © Clément Hu
From Peruvian and Japanese descent, Cristina Hara, 28, studied photography at the Spéos school, in Paris. Defining her approach to image as "sensitive", the artist has developed personal projects, hoping to spark dialogue. "Speak up is a series dedicated to the street harassment experienced by Asian women living in Paris. Based on my own experience, I started the project photographing other women that went through something similar, trying to understand more about it and seeking for any possible connection with the fact of looking Asian", she says. Thought in diptychs, Speak up blends together portraits of young women, places where the aggressions took place and descriptions of violent acts. A fusion immersing the viewer into traumatic memories. "I however used a soft and natural light to show a hard subject. I try to focus on the feeling or emotion but always looking for a clean composition to create a picture that I find beautiful, even though it's not about something beautiful", she adds. Through these images, the voices of Cristina Hara and her models resonate, fighting against oppressive racism and sexism.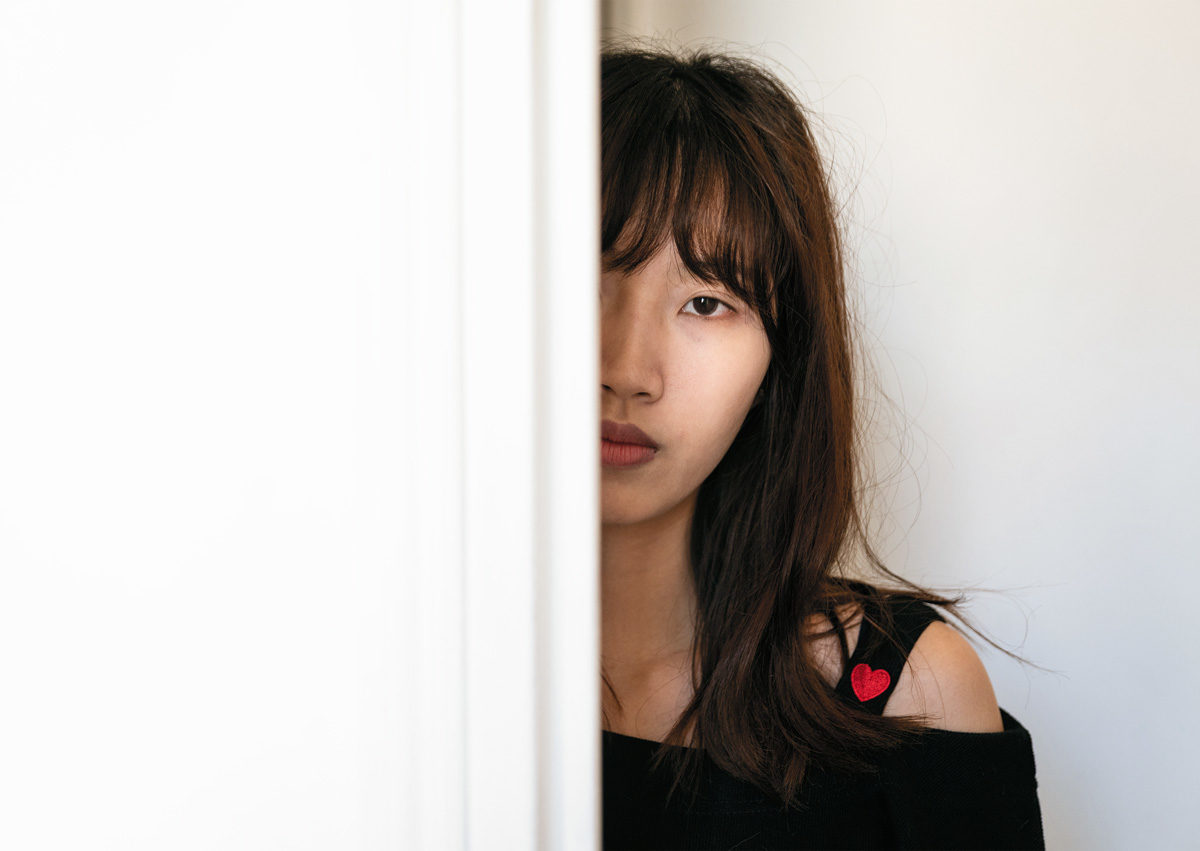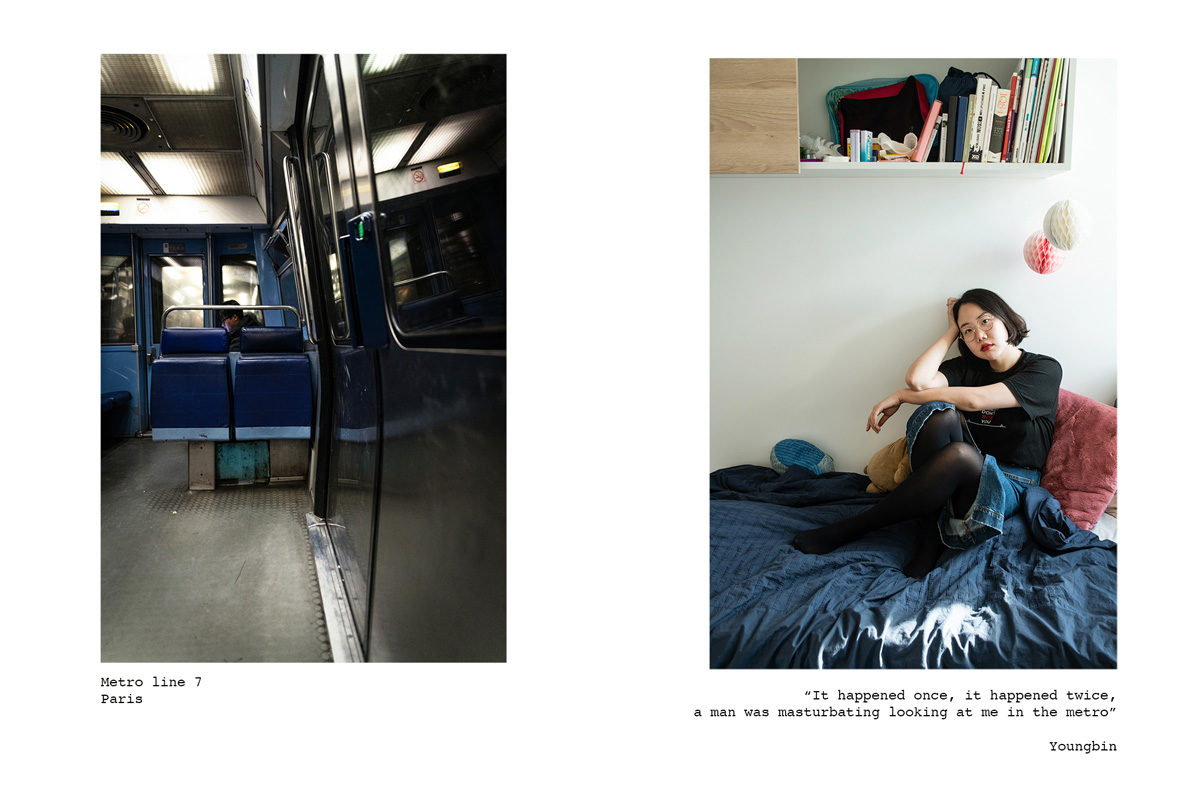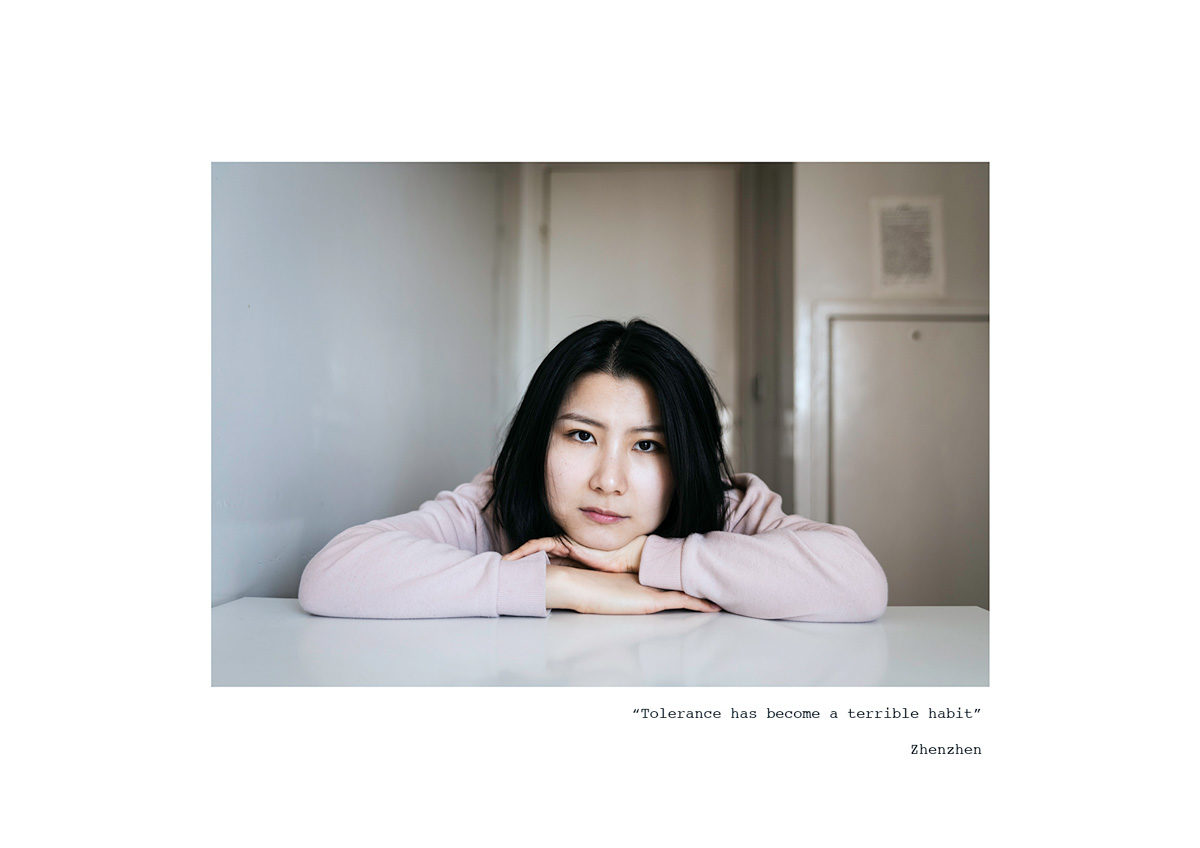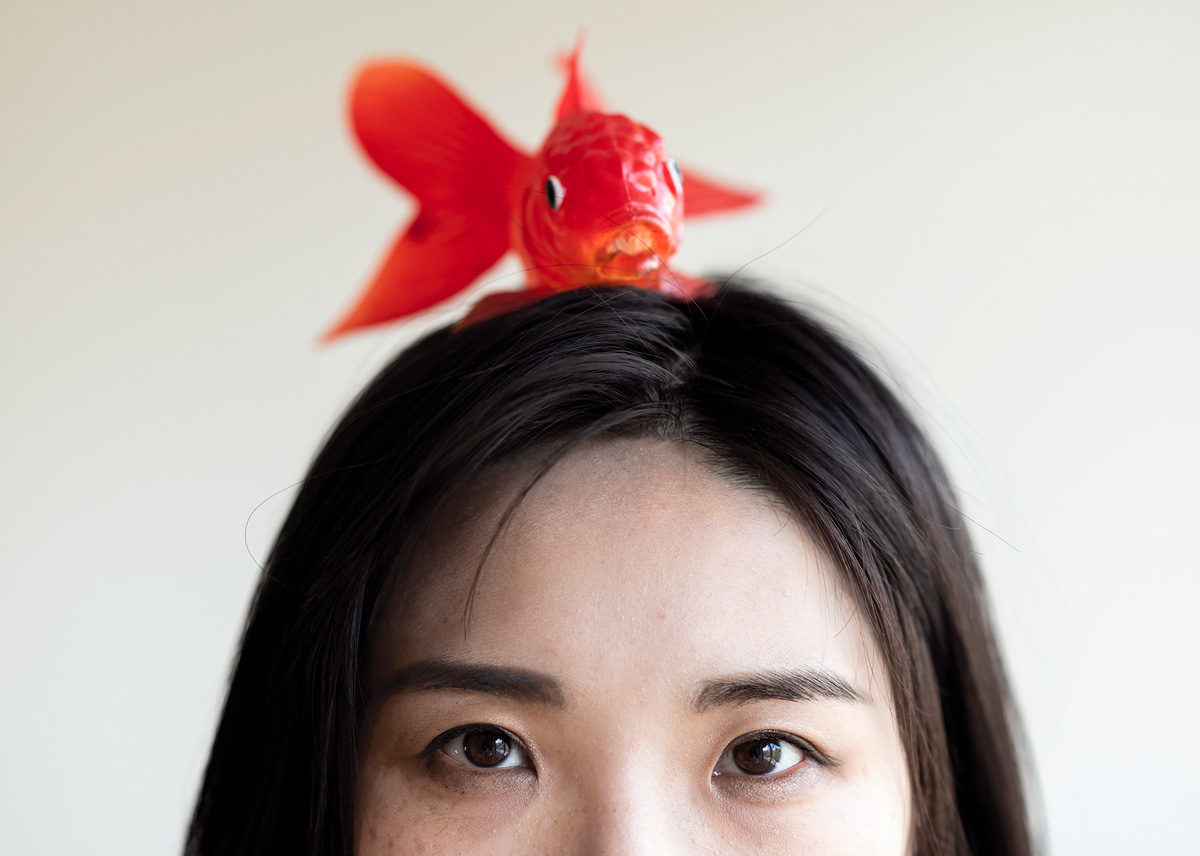 © Cristina Hara
Cover picture: © Clément Hu