Our readers picks #331, Cléa Rekhou and Céline Yasemin are both inspired by societal and minority issues. One focuses on the perpetrators of domestic violence and the other on atypical sexualities, genders and relationships.
Cléa Rekhou, a French-Algerian photographer, born in 1988, grew up in low-income neighbourhood in Seine-Saint-Denis, France. "I was confronted with difficult social realities that I wanted to fight against by getting the highest degree I could", she confides. After graduating from a business school, the artist moved abroad and discovered photography in 2016. "The medium became a passion, then a necessity", she explains. In her projects, Cléa Rekhou seeks to bring to light neglected societal subjects, to "study and document prejudices, especially [her] own, in order to try to capture the nuances of the human being". Inspired by documentary photography and the works of Eugene W. Smith, Susan Meiselas and Laia Abril, the photographer continues to develop committed series. In 2019, she began Monsieur, a work devoted to men who are perpetrators of domestic violence. "I've noticed that people's consciences were rightly raised in the face of the victim's suffering, but that we never talk about the perpetrators. They were dehumanised and excluded from the dialogue. So, I started looking for rehabilitation centres or associations which take care of them", Cléa Rakhou tells us. Favouring cold tones and aseptic settings, she portrays these men working to find healthier relationships. "I wanted to give them some of my time, to listen to them, discuss and exchange moments of life together. None of them are monsters, and that was my starting point in our exchanges", she explains. In front of her lens, the subjects reveal themselves, and their eyes speak for themselves. They bear witness to a difficult existence, which they try their best to overcome. "Did you know that throwing a pile of plates on the floor during an argument is an act of domestic violence? The perpetrators of such violence are not only narcissistic perverts committing feminicide. Most of the time, these acts are much more "within the reach" of each and every one of us", she concludes.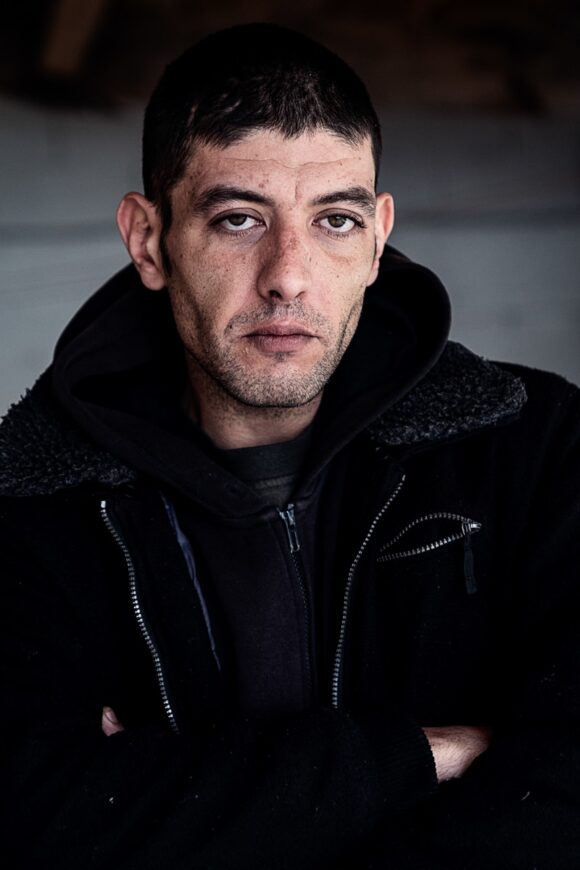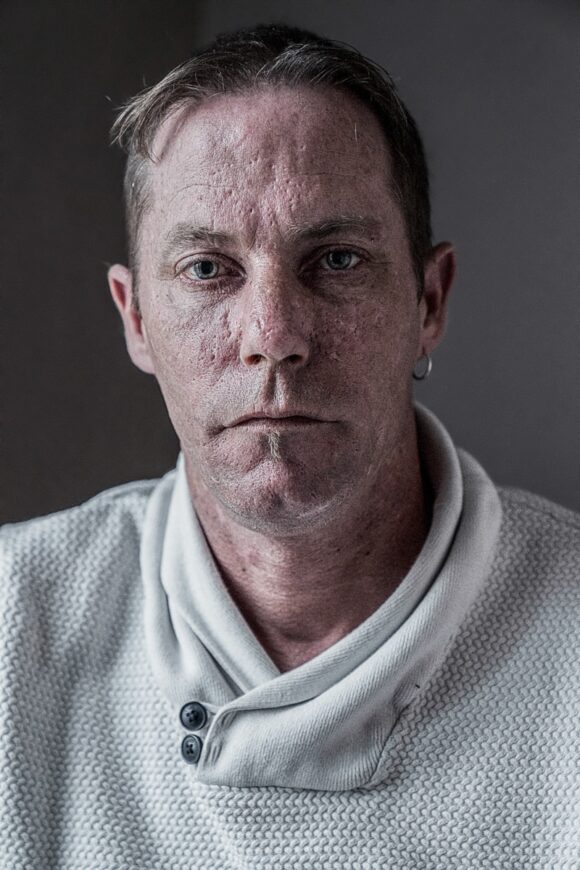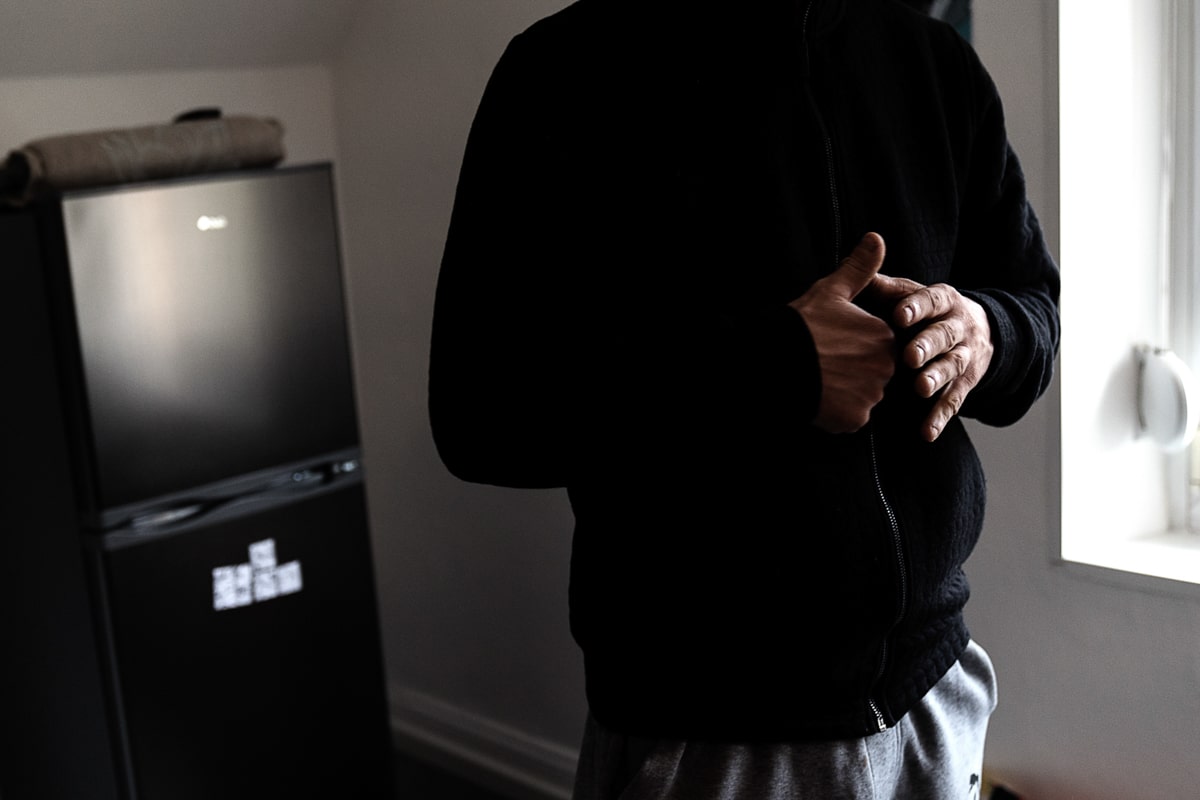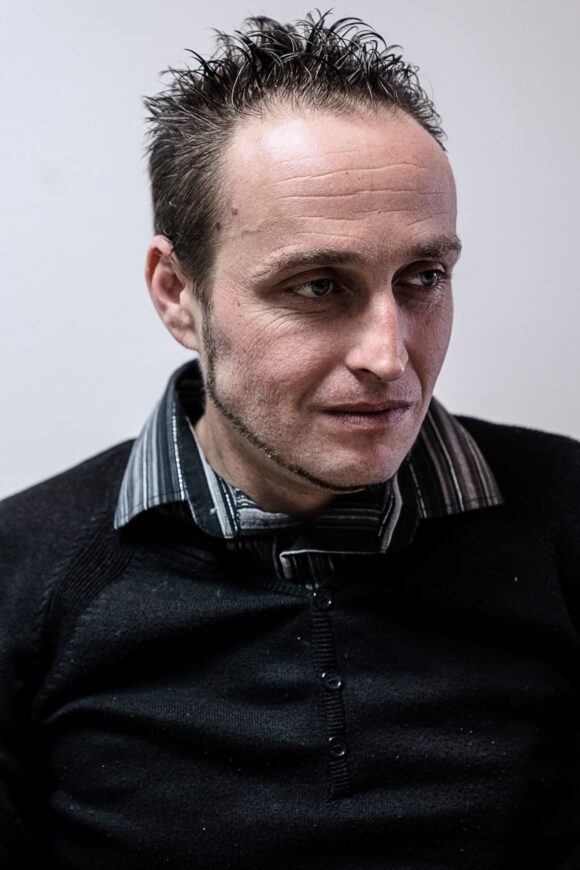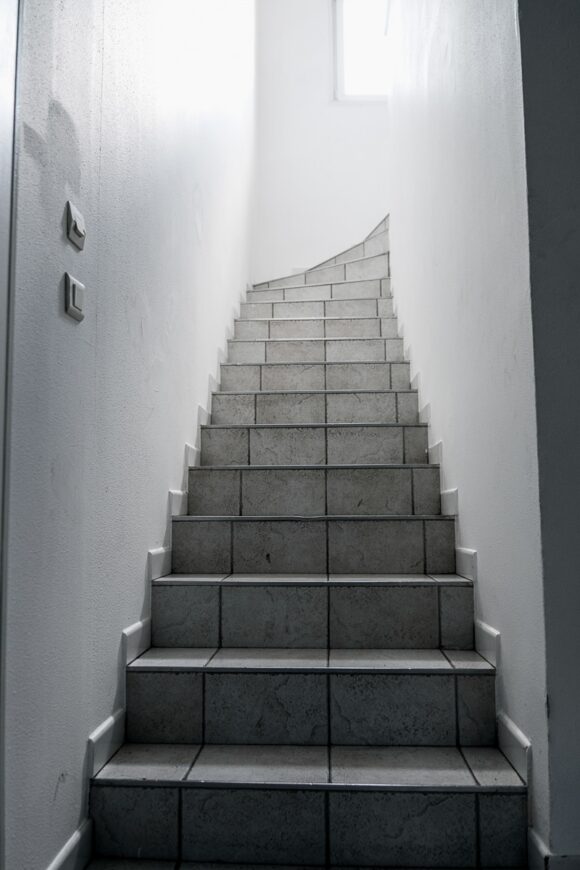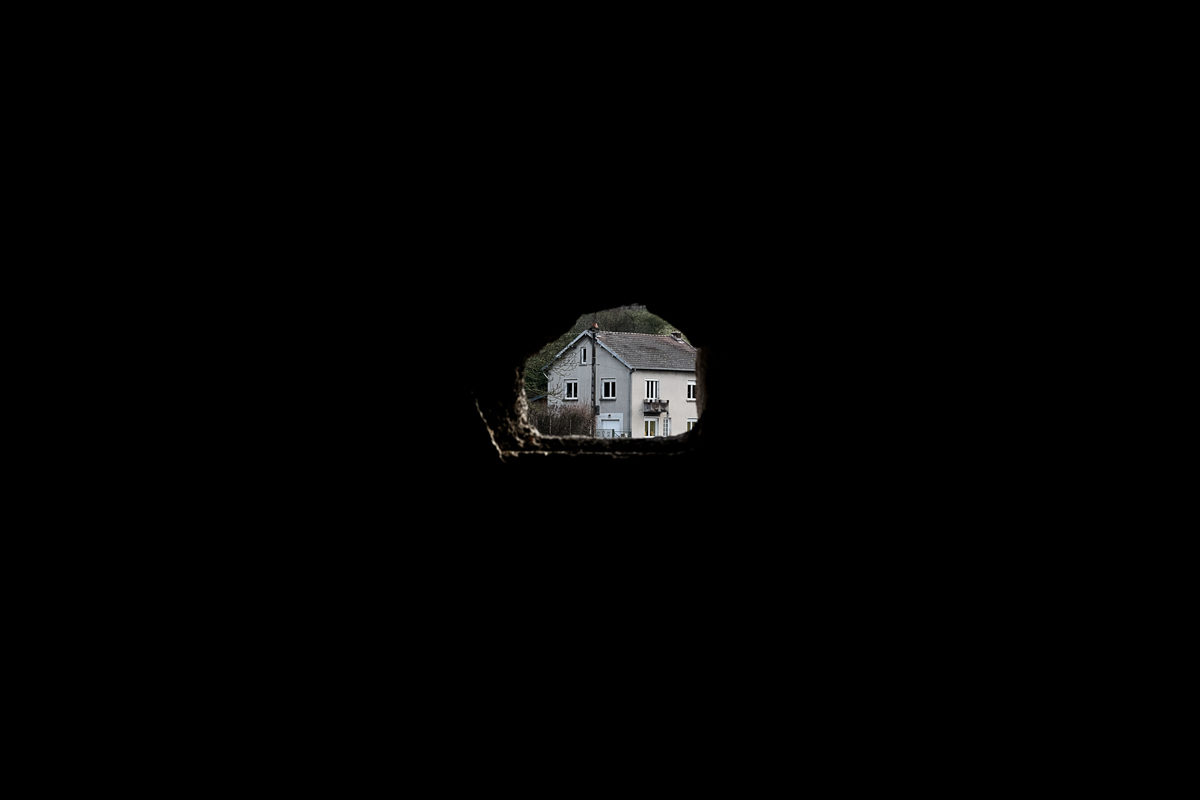 © Cléa Rakhou
"I think a picture is good and emotive when it's not afraid to show intimacy, honesty and personality. So, I am trying to capture all these attributes in my images"
, says Céline Yasemin, 26. With a bachelor's degree in photography, the German artist has been developing, for several years now, personal series centred on human emotions. "Often, my pictures seem to be very soft, I like to create closeness and my aim is to pass this feeling onto the viewer. I photograph my models in their personal space, letting them act as they wish, so that they are comfortable. Often things happen spontaneously, and I don't need to stage anything", she explains. In 21 grams, the photographer focuses on the LGBTQIA community and atypical love and sexual relationships. A project born two years ago in the south of France. "When I spent my semester abroad in the south of France two years ago, some homophobic attacks occurred, and I was part of a circle of friends who campaigned for the LGBTQIA+ rights. One person, and close friend, Mara, has strongly influenced me and inspired me to deal with this topic", Céline Yasemin recalls. And it was Mara who was the first to pose in front of her lens. "I was fascinated by her way of perceiving people around her. We talked a lot. Not only about the 'queer' topic, but also about relationships, friendships, polyamory…", she says. In addition to this first shoot, she met other people – friends, acquaintances, but also Instagram and Tinder encounters. A collection of intimate portraits, in which the bodies are stripped bare and the tongues are loosened. With 21 grams, the artist showcases a tender, serene world, where tolerance reigns. "No matter whether it is about sexuality, gender issues or different forms of relationships. I would like to see more understanding in society and less condemnation of certain concepts or ways of life. I believe it would be liberating if more people looked beyond their own horizons regardless of their own preferences", she states.
Céline Yasemin has launched a crowdfunding campaign to turn 21 grams into a book. You can participate here.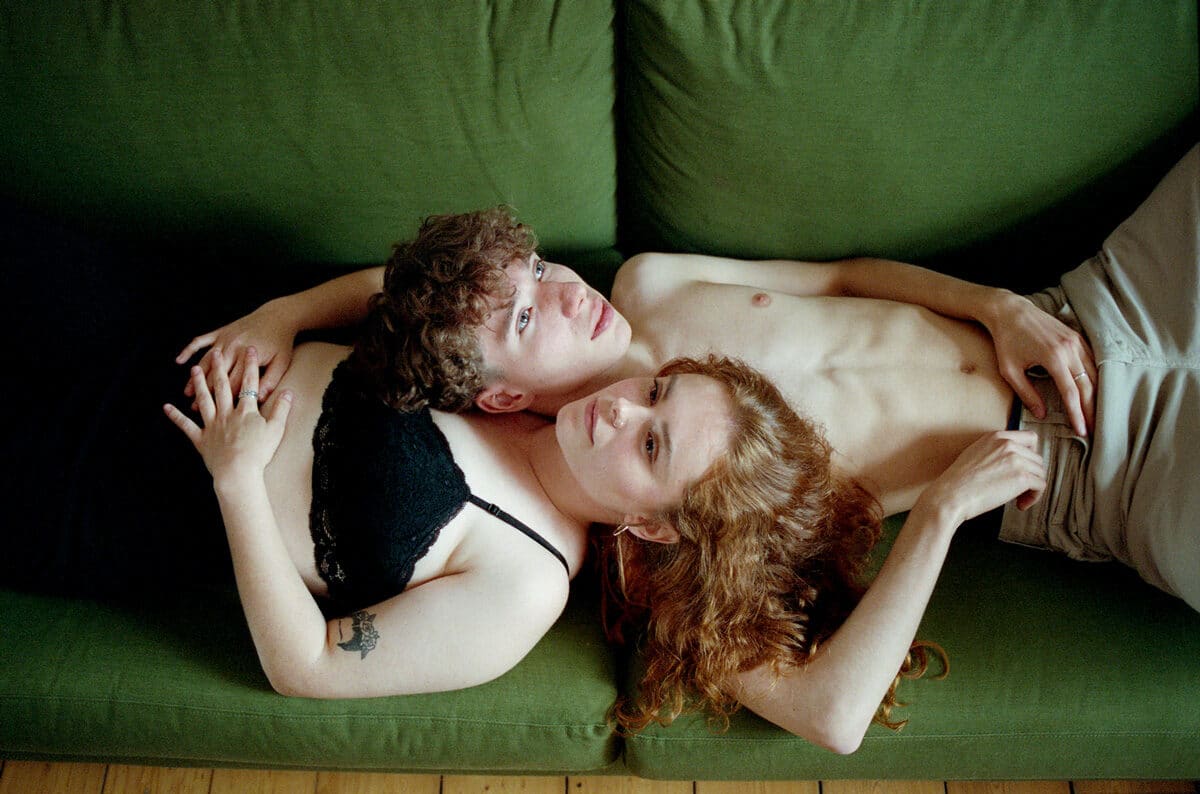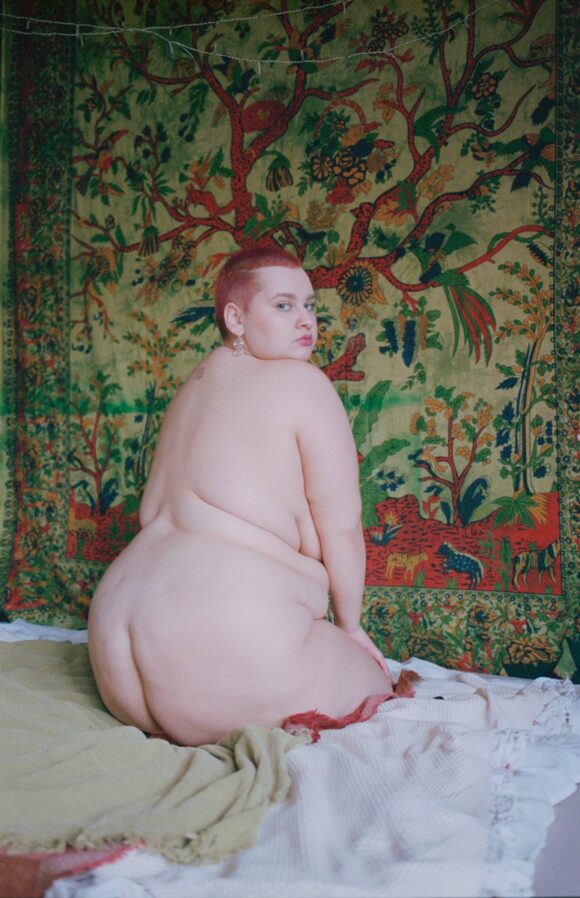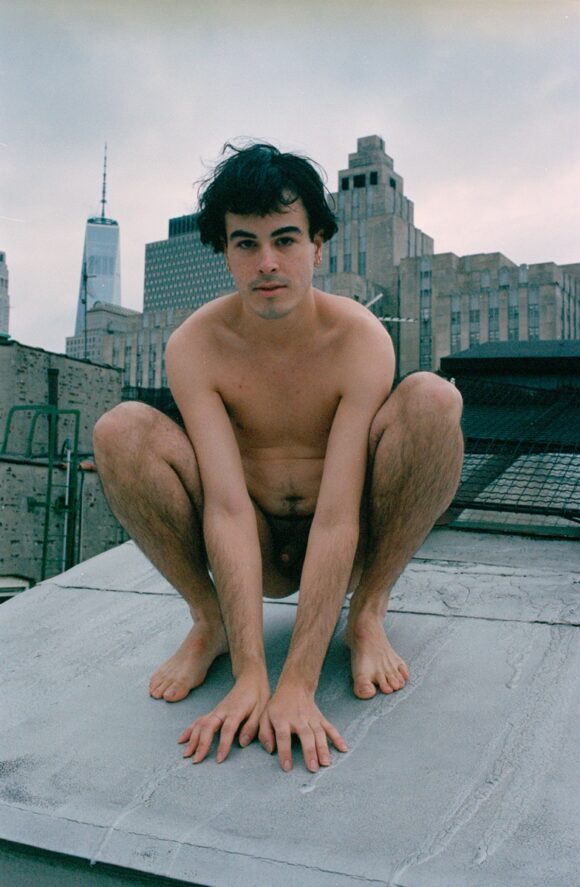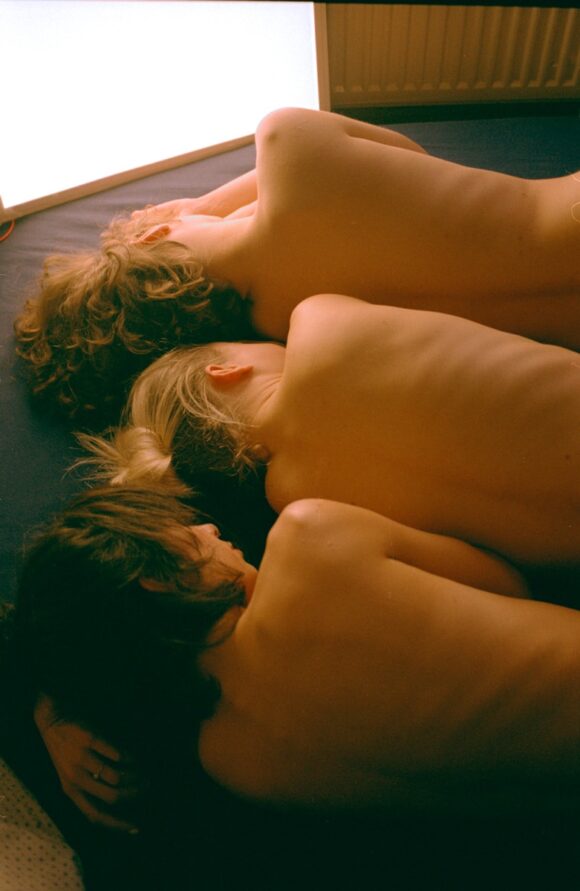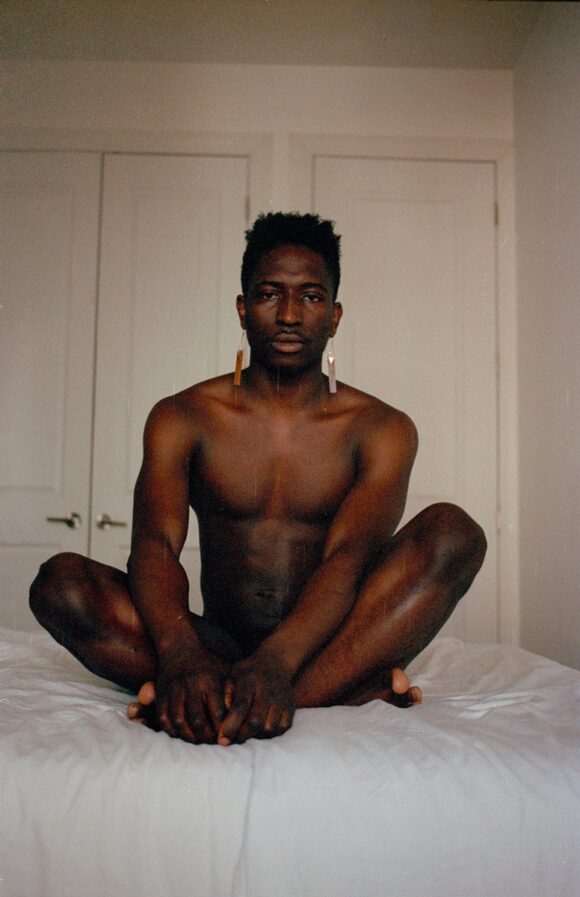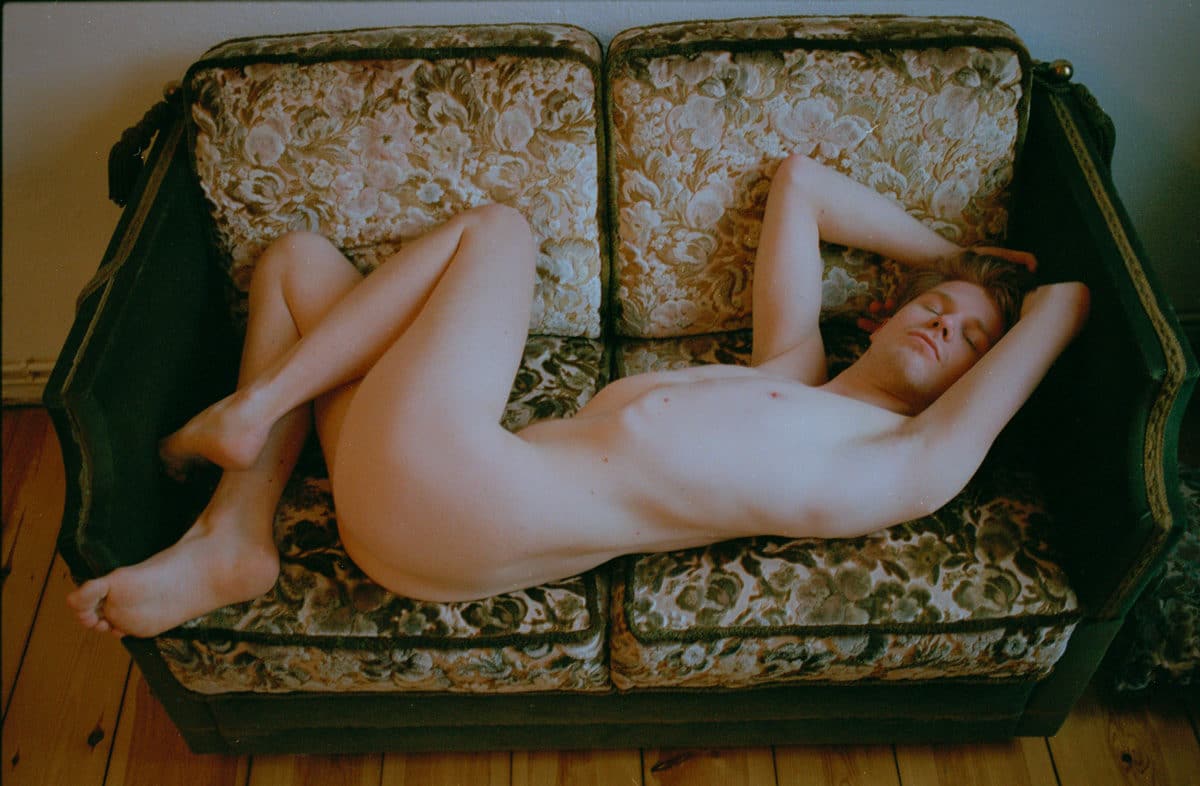 © Céline Yasemin
Cover picture: © Céline Yasemin