From February 15th to March 29th, the Bronx Documentary Center's gallery, presents Trump Revolution: Immigration. The first chapter of a series of exhibition establishing a picture of a deeply divided America.
"The 2016 election and the following three years have transformed America in extraordinary ways. This transformation touches on foreign policy, immigration, the environment and much more. We felt strongly that we should do an exhibition in real time when the changes are taking place and with the looming 2020 election"
, Michael Kamber and Cynthia River, the two exhibition curators, tell us. As a large-scale project, Trump Revolution will be declined into several chapters tackling, for a whole year, current and alarming topics.
Immigration – a subject dividing the United States, and Trump's favourite angle of attack – is the first chapter of this long-term event, and has inspired many artists. Photographers, authors, directors wishing to testify have answers the Bronx Documenter Center's call. Eight of them have been selected (Greg Constantine, Kholood Eid, John Moore, Luis Antonio Rojas, Elliot Ross, Griselda San Martin, Cinthya Santos-Briones and Laura Saunders), accompanied by photographers from Magnum Photos. "We attempted to find a range of photographers who are working in different areas and could give a large and diverse overview of the transformations that they were covering", the curators say. Detention centres, sanctuaries, transforming cities and – of course – borders… are all themes that have resonated with the artists.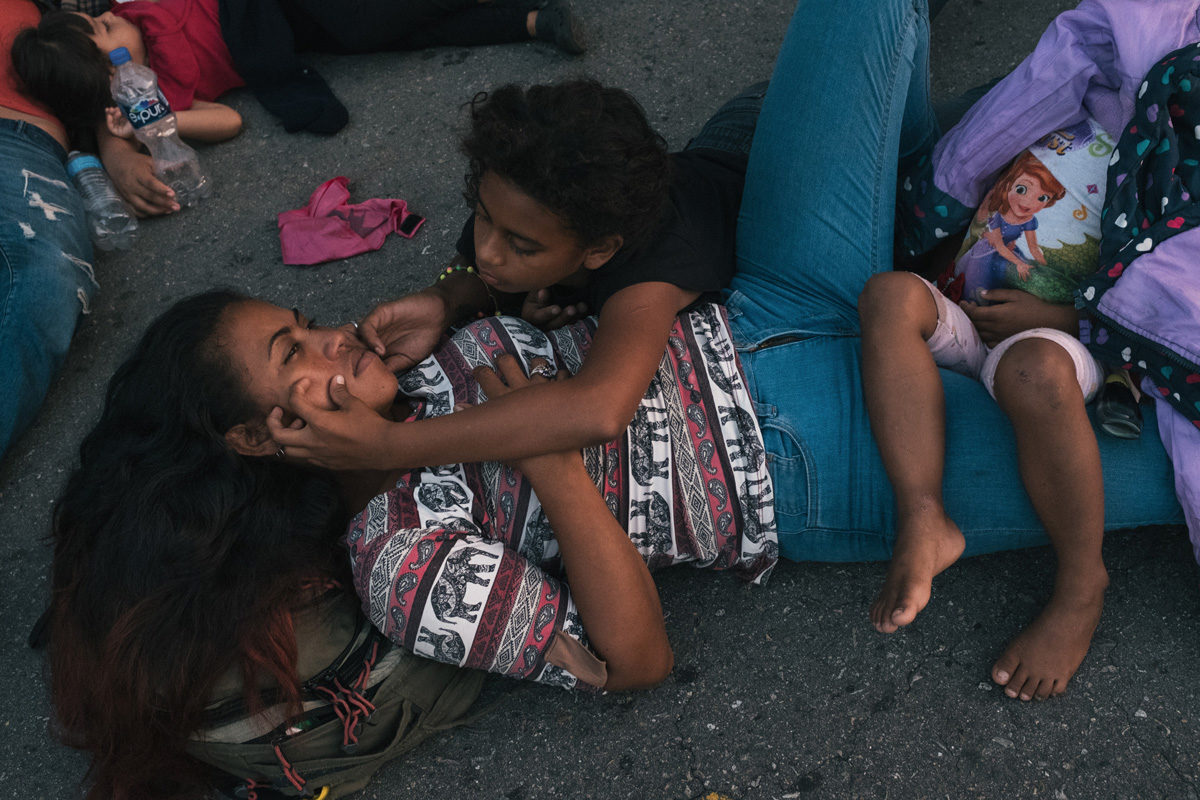 © Luis Antonio Rojas
Raising awareness
At the heart of the event, there is no trace of any pro-Trump rethoric. Indeed, Michael Kamber and Cynthia Rivera had trouble finding visual works that would focus on the president's defenders. "Conservative media don't typically fund, assign or publish long-term documentary projects", they assume. An absence which strengthen the hopeful message conveyed by the series. In October 2018, Luis Antonio Rojas followed the migrant caravan crossing Mexico. A spontaneous, united and moving gathering. Fleeing from Latin America, these men, women and children hope for a better future. This notion of mutual aid also inspired Cinthya Santos-Briones, who focused on religious sanctuaries. These sacred spaces transforming, adapting to the human flow by opening up to different cultures in a world dominated by persecution. A lesson on tolerance.
Director Laura Saunders presents Let them have water, a film produced in 2019, reacting to the Prevention through Deterrence policy. A practiced born in 1994, which sought to control the Southwest border by heightening the risks associated with unauthorised entry, driving migrants to wander in the desert, seeking another opening. As a consequence, many died, lost in this sand ocean. By focusing her work on activist Scott Warren – who was imprisoned after speaking against the policy – the artist highlights a current practice, often overlooked. Following in her footsteps, Greg Constantine produced Seven Doors: American Gulag. A photo series on migrants' detention centers. Do Americans realise how threatening these places truly are? he wonders. In a raw, realistic monochrome, he captures these spaces, lost in isolated territories – the facilities are built there to be out of sight from the American public, thus making difficult any contact with a family or a lawyer – and captures the dehumanisation of inmates. A brave project, raising awareness.

© Greg Constantine / Seven Doors
Borders, and their influences
In American Backyard, Elliot Ross
documented the territories located near the American-Mexican border. On both sides, he met with latent racism, unfairness and discriminations. By focusing on the physical barrier, he highlights the absurdity of such a demarcation in a world shaped by men. Tensions that Griselda San Martin also illustrates in The Wall. Aware of the violence triggered by the border, she responds by documenting Friendship Park, a space where people from both sides of the wall may visit each other. "My goal is to transform the discourse on border security into a conversation about immigrant visibility", she says.
In May 2019, several photographers from Magnum Photos – among them, Antoine D'Agata, Carolyn Drake, Olivia Arthur or even Matt Black – launched LINEA: The Border Project. An in-depth work aiming at representing the Mexican border and its influence on populations. A complex topic, thought as a reply to media, obsessed by the political dimension of the construction. "We are interested in the subtlety, complexity, humanity and beauty of the region and its people" the authors say. With finesse, they built a heteroclite photographic universe, advocating tolerance. "We hope that this exhibition will become a reference point for evidence. We're also hoping to create conversations around immigration on both sides of the divide", the curators confide. Rich and committed, Trump Revolution can be read as a fight against narrow mindedness. A collection of multimedia creations celebrating empathy, against adversity.
Trump Revolution : Immigration
From February, 15th to March, 29th
Bronx Documentary Center's Gallery
614 Courtlandt Avenue, Bronx NY 10451 and Annex 364 East 151st St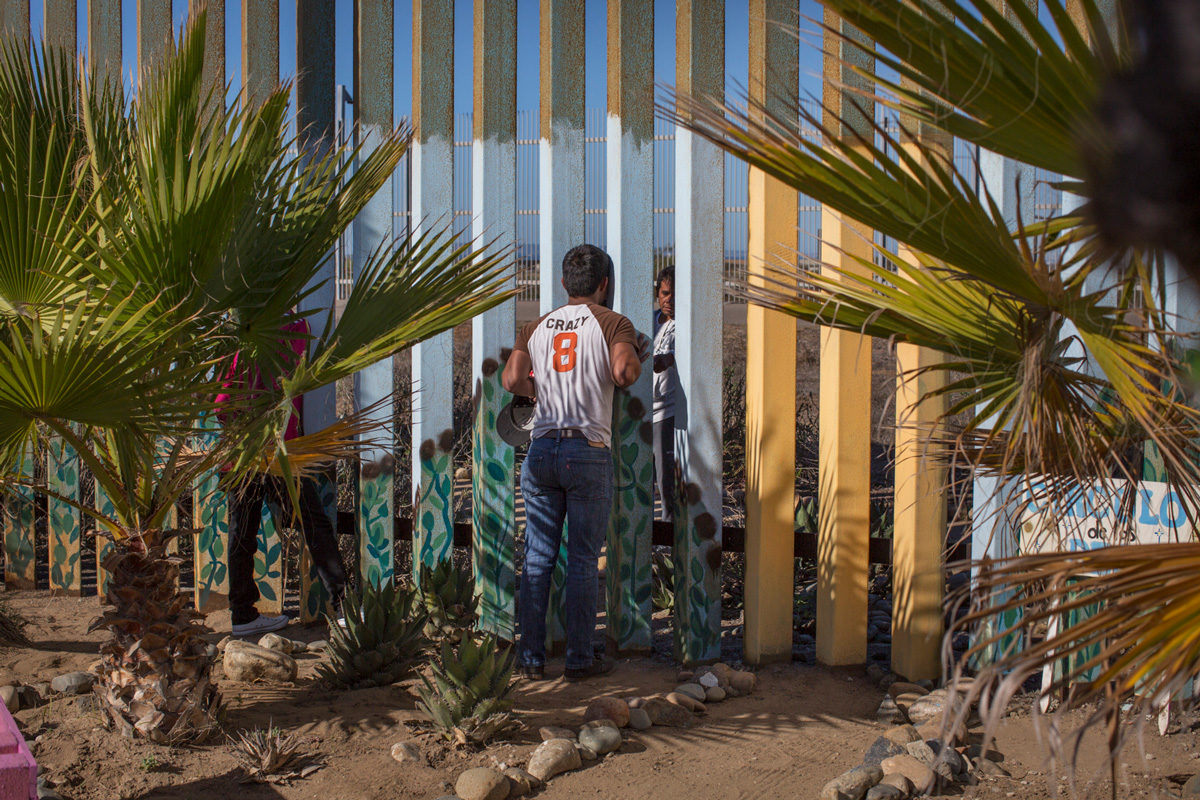 © Griselda San Martin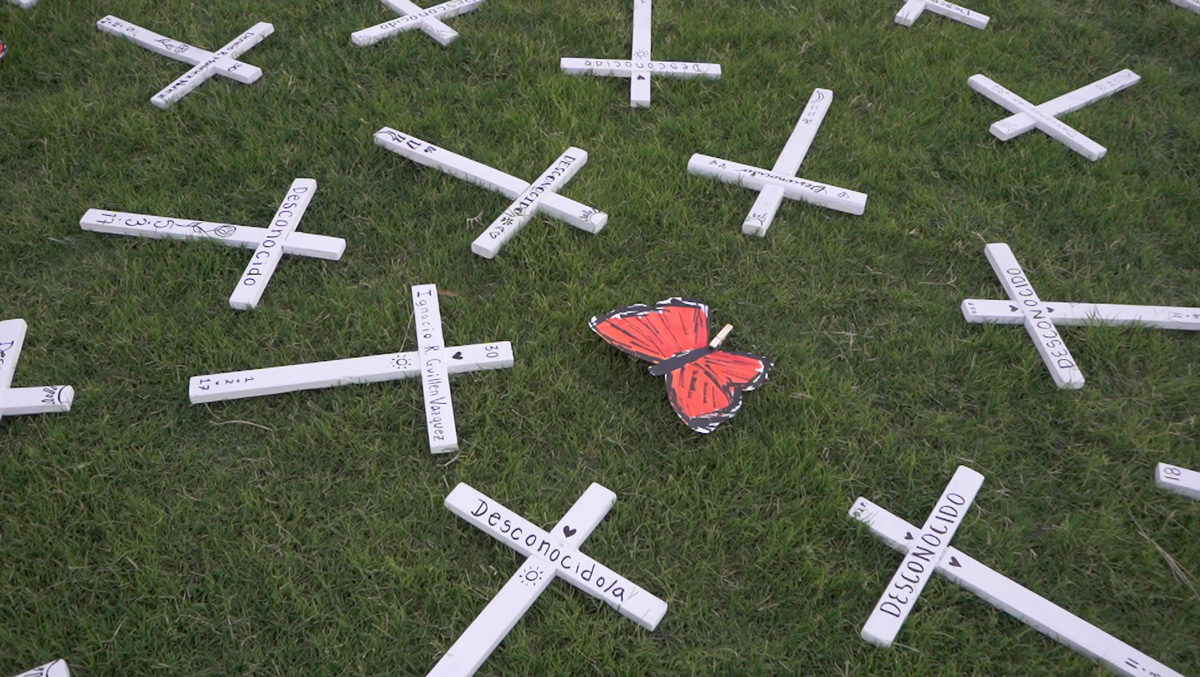 © Laura Saunders / The Intercept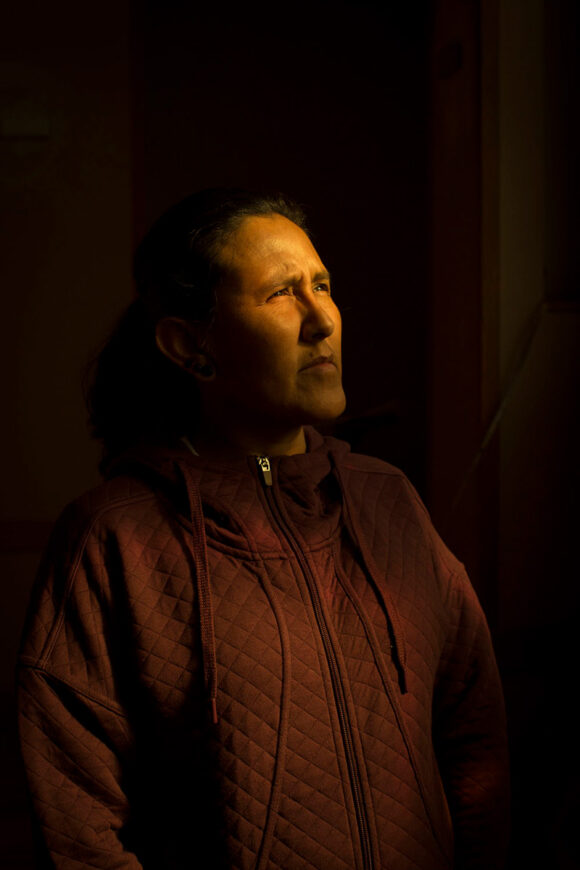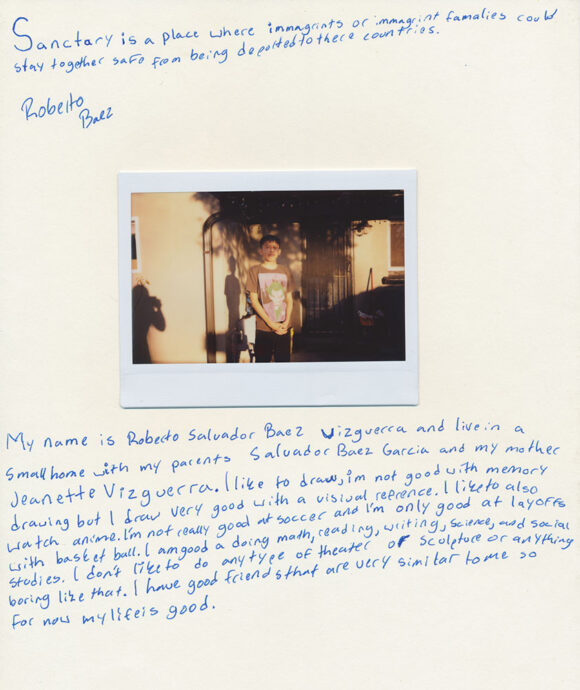 © Cinthya Santos Briones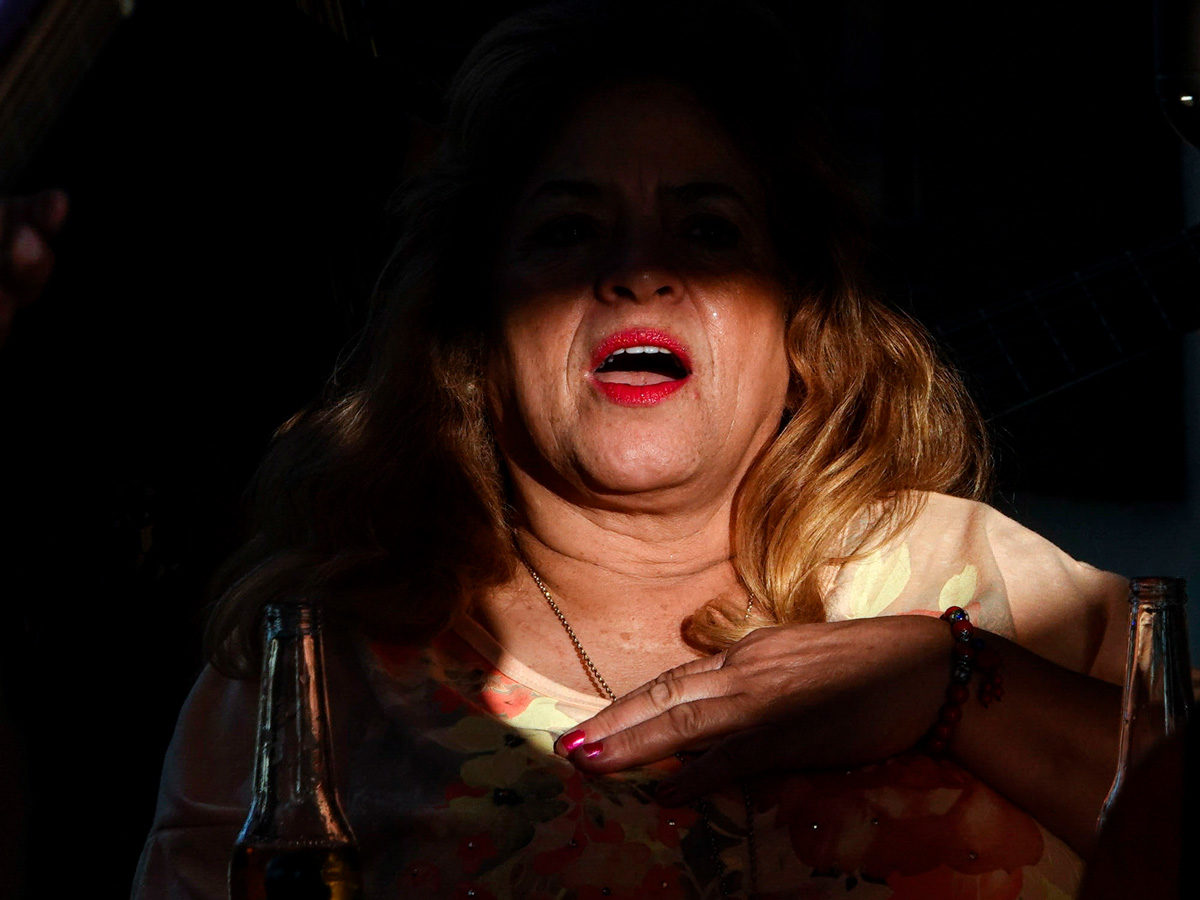 © Peter van Agtmael / Magnum Photos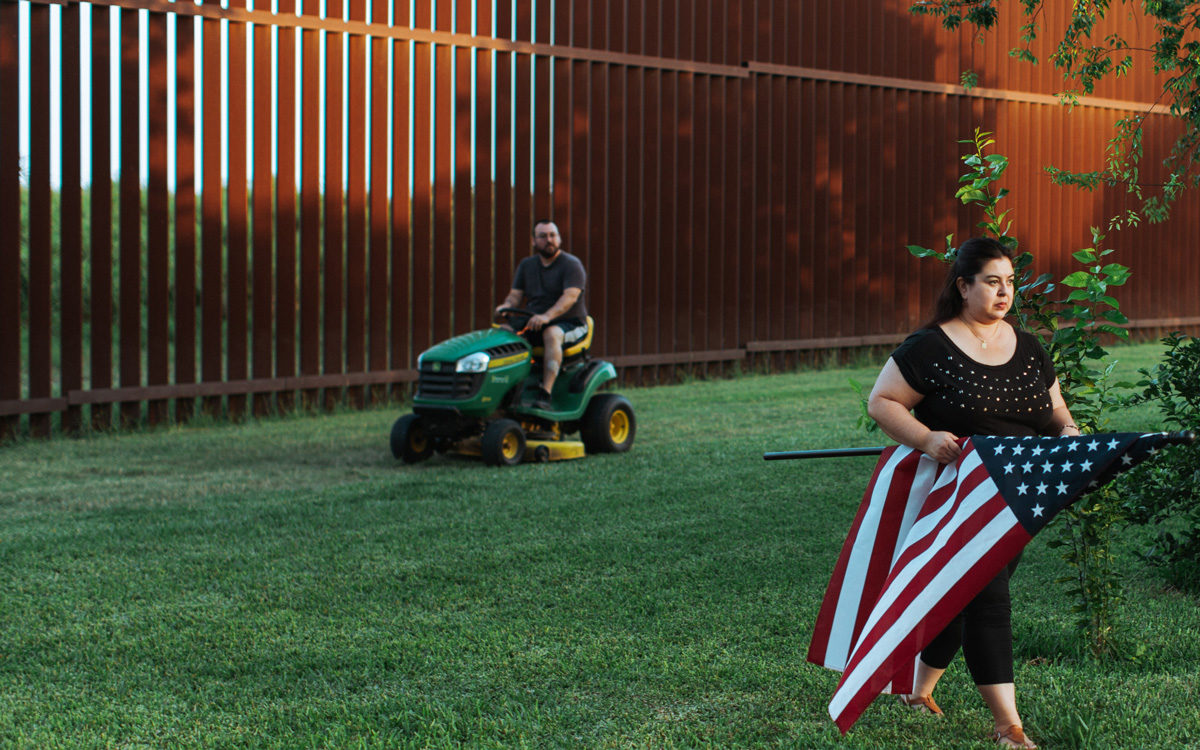 © Elliot Ross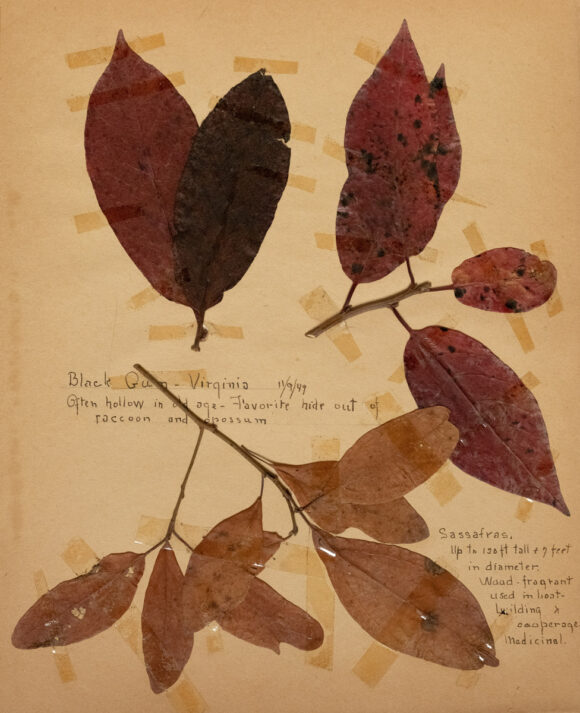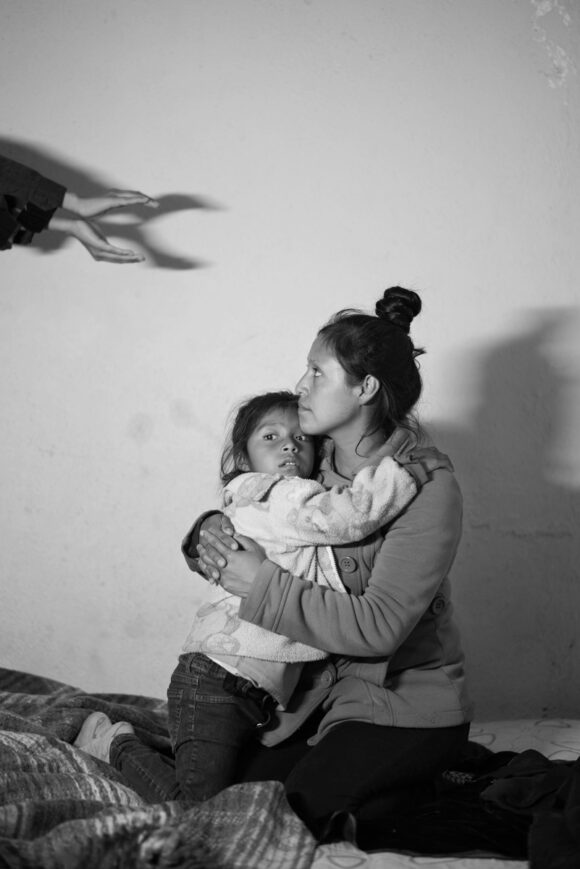 © à g. Olivia Arthur / Magnum Photos, à d. Alessandra Sanguinetti / Magnum Photos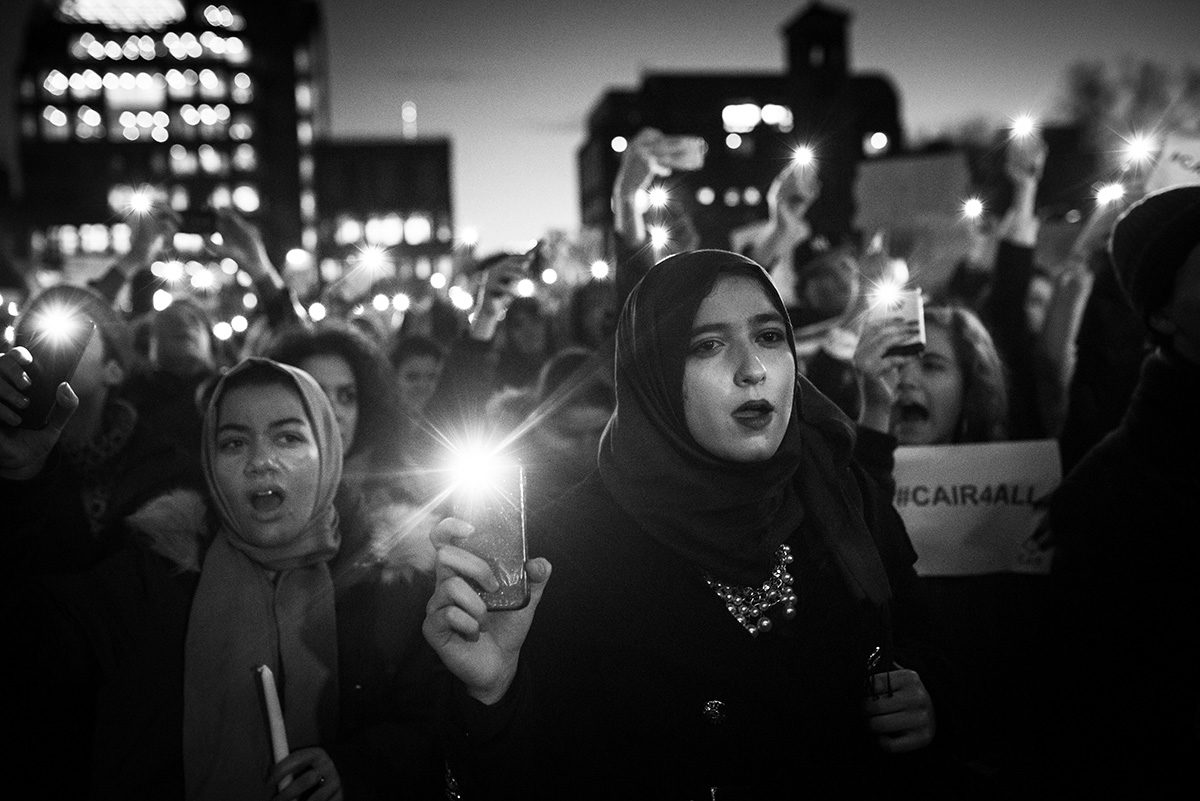 © Kholood Eid / Bloomberg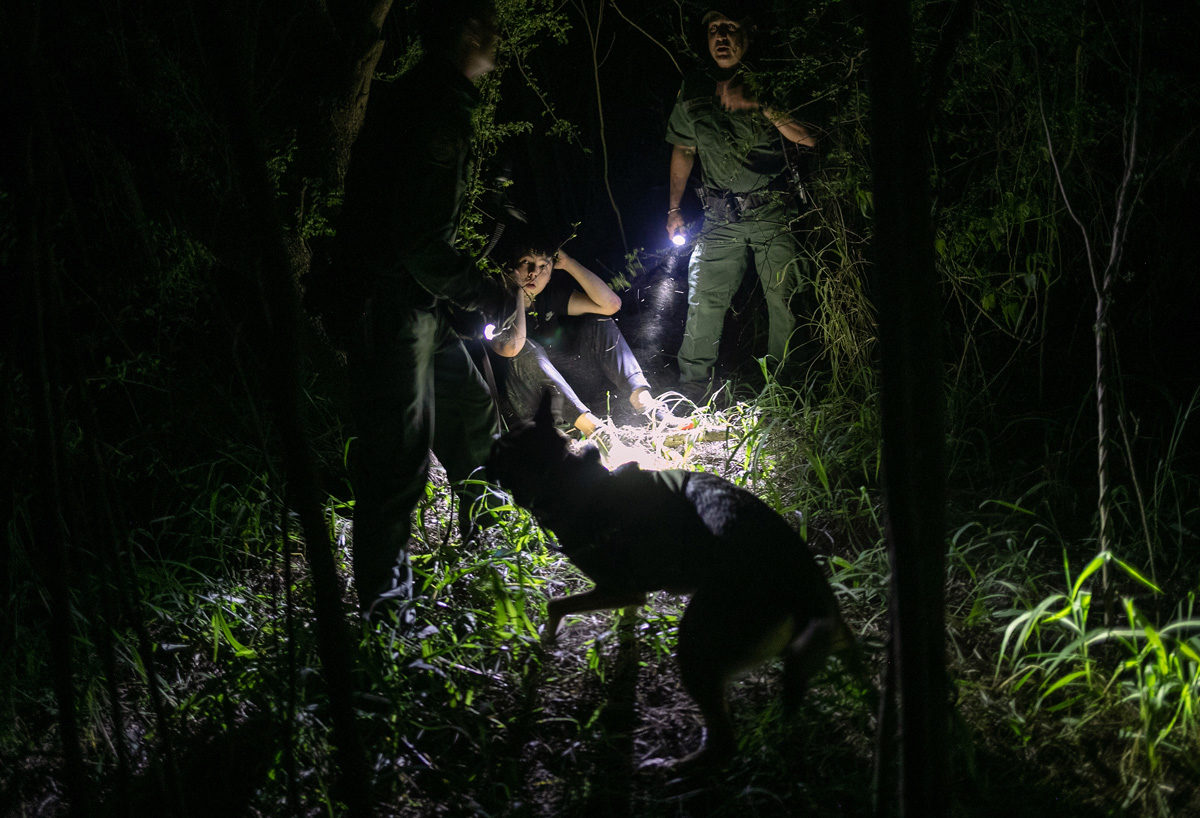 © John Moore / Getty Images
Cover picture: © Elliot Ross