Bizarre or trending subjects? Catch a break with our curiosity of the week. The Migrant Mother is one of the most famous pictures by photographer Dorothea Lange. But did you know that it was edited back in 1939?
In 1936, the Great Depression carried on, in the United States, following the market crash of 1929. President Franklin Roosevelt crafted a series of programmes called New Deal, hoping to help the rural and poor communities. One of the bills crafted supervised the creation of the Resettlement Administration (RA) – an agency relocating those populations.
The same year, photographer Dorothea Lange agreed to capture, for the RA, the daily lives of those poor communities and migrants, to highlight the blatant inequalities of the American society. Among the pictures taken in the field, the migrant mother stood out.
A surprising detail
Looking away, a worried wrinkle on her face, the woman symbolised the hopelessness of American migrants. A photographic masterpiece. Yet, in her new book called Dorothea Lange: Migrant Mother, Sarah Meister, curator of the MoMA, revealed a surprising detail: the original photo has been edited. On the right of the image, the mother's left thumb was erased. While the curator's revelation was presented as a simple anecdote, the edit, dating back to 1939, had infuriated the director of the Resettlement Administration. To him, retouching the image compromised its authenticity.
"Dorothea Lange considered that the thumb was such a big defect that she has no hesitation removing it from the pictures", Sarah Meister told the Times. An aesthetic edit, which did not make the migrant's gaze any less moving. Indeed, the curator only shared the information in order to help the most curious ones of us recognize whether a copy would be older than 1939. An edit that went unnoticed, and make us wander: are all historical images authentic?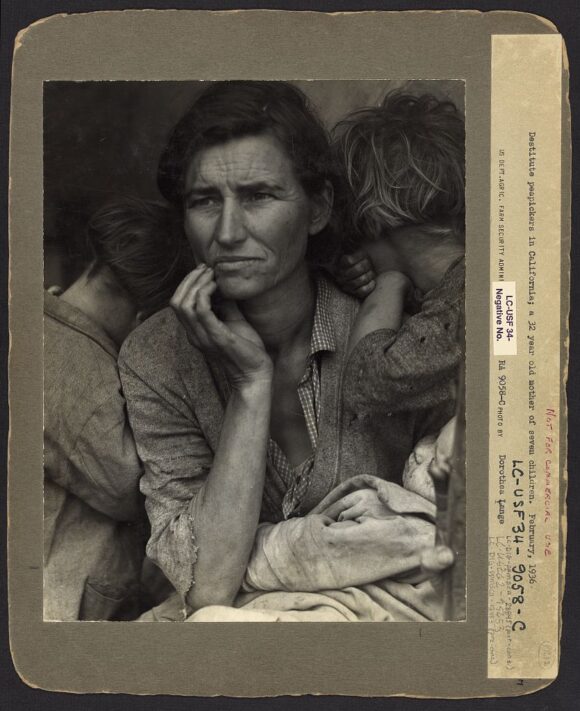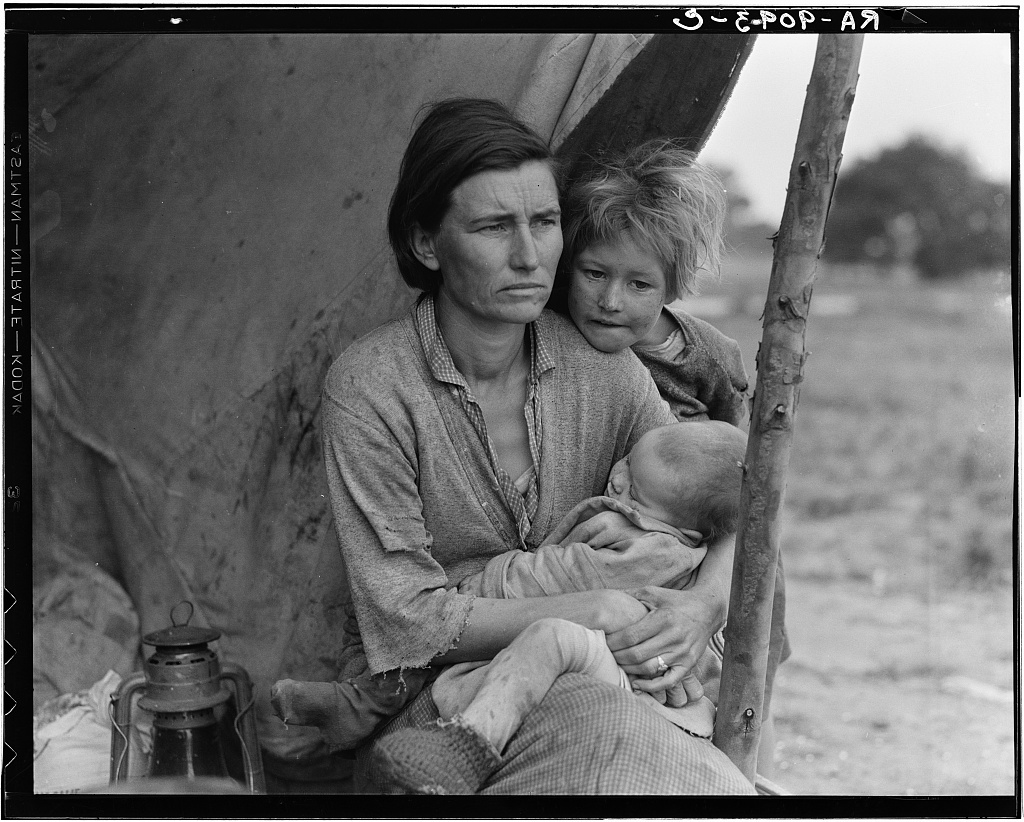 © Dorothea Lange, courtesy library of congress
Source : The New York Times