Born in 1992, American portraitist Shelbie Dimond views photography as a refuge. After leaving the Jehovah's Witness community she was born into, the artist started exploring the consequences of her upbringing through image. An encounter with a determined creator.
The sun is at its highest, in Arles, and the opening week is attracted crowds of people. Terraces are filled with visitors looking to cool down. Everywhere, lemonades and juices sprinkle the tables with colourful touches. Shelbie Dimond sits at a small table – one of the last free ones – in a street near la Roquette. The young photographer's beauty and her retro outfit attract attention: there is no doubt about whether this woman is an artist. We make ourselves comfortable and, between two much-needed mouthfuls, she starts telling her story with a sarcastic honesty. The photographer grew up in a Jehovah Witness community, in a rural town, West of Michigan. When she was 16, her father gifted her a film camera she immediately adopted. "At this point I had begun rebelling against the religious cult and was subsequently removed from my high school for having a non-Jehovah Witness boyfriend", she explains. Isolated from the outside world, she produced her first self-portraits and started a polaroid collection which is still growing today. With her mother's authorisation, she started publishing her creations on Flickr, thus building relationships with the active members of the platform.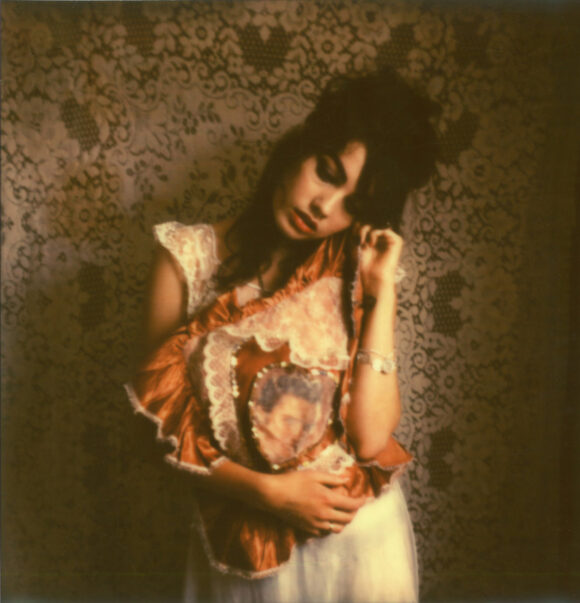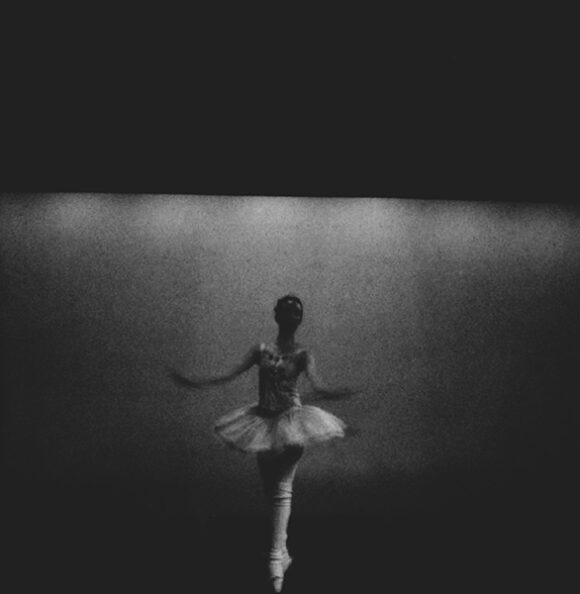 "Being a photographer in the community is fine if you are a wedding or family portrait photographer. Art photography isn't understood nor valued. Nude photography? Now, that is straight from Satan himself!",
Shelbie says, a smile on her face. When she was 17, she visited her best friend and photographed her naked in the water with droplets falling on her lens creating a pictorial effect. An image that alarmed the community elders. The following year, she decided to run away. "When one decides to leave the Jehovah's Witnesses, their family, friends and community are forced to ex-communicate them. I lost everyone I had ever loved, and since I was raised there, I didn't have many acquaintances on the outside world", she remembers. Loneliness thus took over, infiltrating the artist's daily life. Only photography enabled her to share her feelings and express herself. A visual therapy helping her progressive emancipation. "Once I started to understand my upbringing and the religion for what it is – a cult – I began to speak publicly about my experiences of shunning and its impact on my mental health", she explains. A voice she refuses to silence, and which has already caused her the deletion of five different Instagram accounts.
Laying herself bare
In 2017, after attending an art residency in Paris and traveling to New Orleans, Shelbie Dimond learned something that would change the way she viewed photography forever: she discovered she was suffering from a borderline personality disorder. "One day, after spending hours after hours educating myself on the illness, I took a look at my photography work and it all made so much sense to me: I had been photographing my illness and the repercussions of ex-communication all along", she states passionately. Despite a confinement in a hospital following a nervous breakdown, the artist kept on creating, staging herself with a troubling will, a desire to lay herself bare in every possible way. In 2018, her first book, called Somewhere between psychosis and neurosis, was released. A series of raw and honest self-portraits. On these pages, her body is hunched up and showed off in a monochrome universe. Her delicate traits and the timelessness of the environment sublimating the vulnerability of her abandon.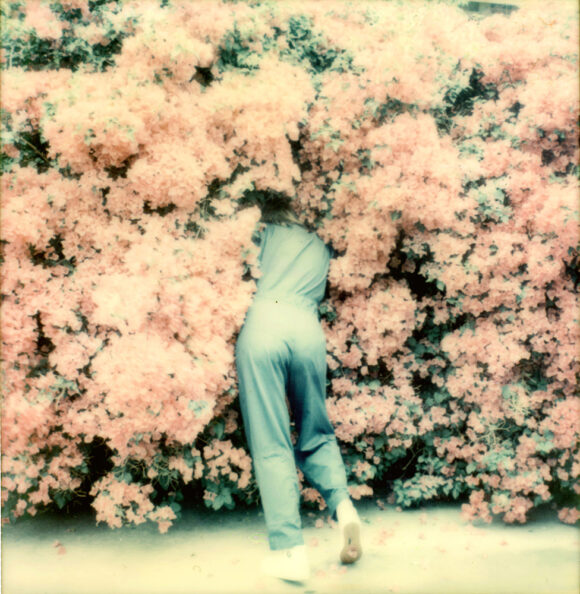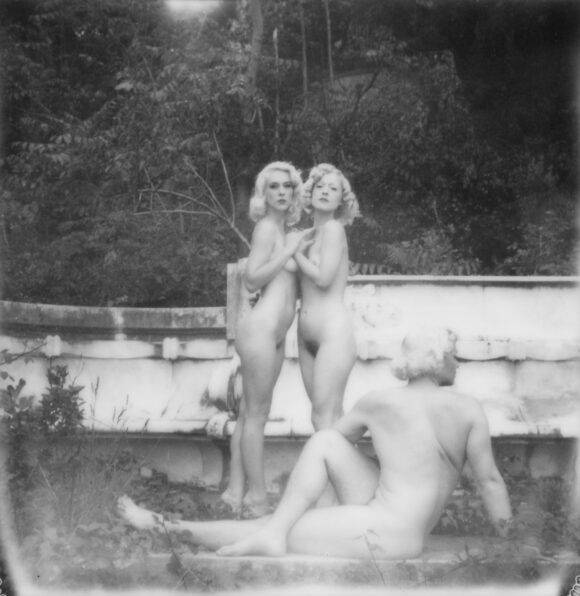 "Some photographers keep a journal of sketches with preconceived visions for their work. I don't. I show up. I notice light and work from there. I am highly impacted by my environment around me. I seek out abandoned locations and lost from another time aesthetics",
the artist tells us. And it is this tender spontaneity that defines her work. From her first portraits to her latest creations, Shelbie Dimond seeks both vulnerability and exhibitionism. Like a vital need to share her darkest secrets, her most intimate thoughts. In her images, the naked bodies of women merge with their surroundings, thus becoming poetic forms. An exploration of anatomy influenced by her Puritan education. "I was taught that sex was only for procreation or a wife's duty to their husband", the photographer confides. With an elegance inspired by film noirs from the early 20th century, she reclaimed her own body, showcasing her proud femininity. This is the subtlety of Shelbie Dimond's universe. First seen as attacks against the morals imposed by her ex-community, her pictures reflect a tenacious curiosity, a desire to question the beliefs and habits of a fearful society. There is a certain freedom to the artist's portraits. A much-needed liberation, a thirst for exchange. Sometimes realistic, sometimes dreamy, her creations build a world without judgment, a peaceful space, where inventiveness means healing.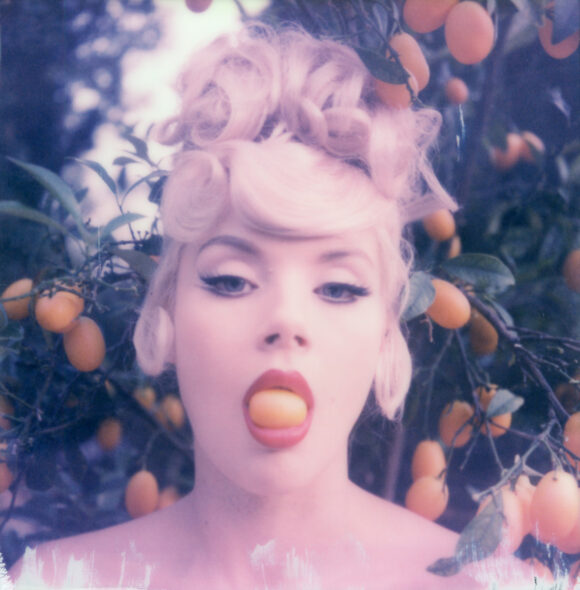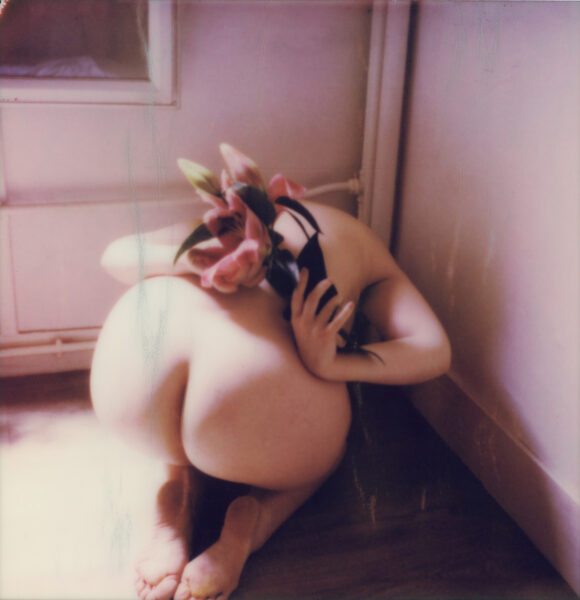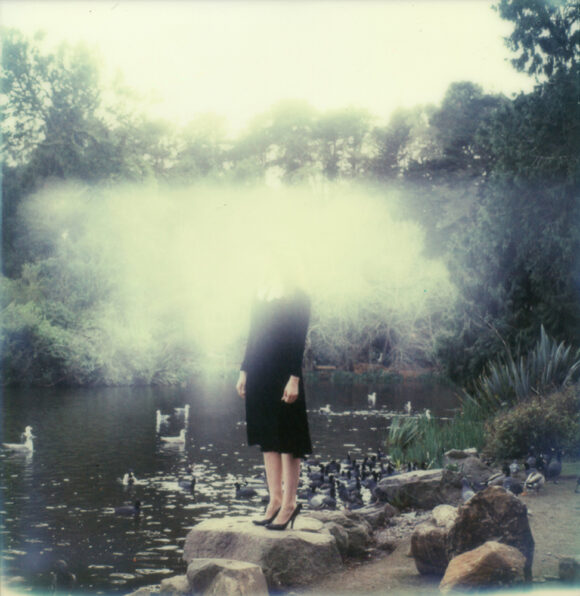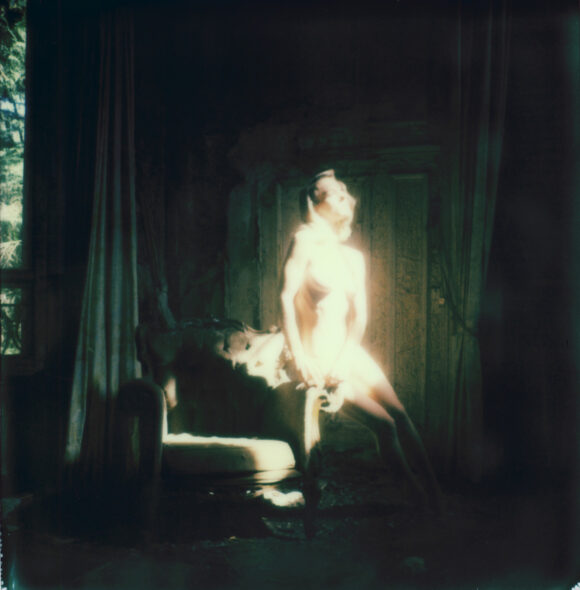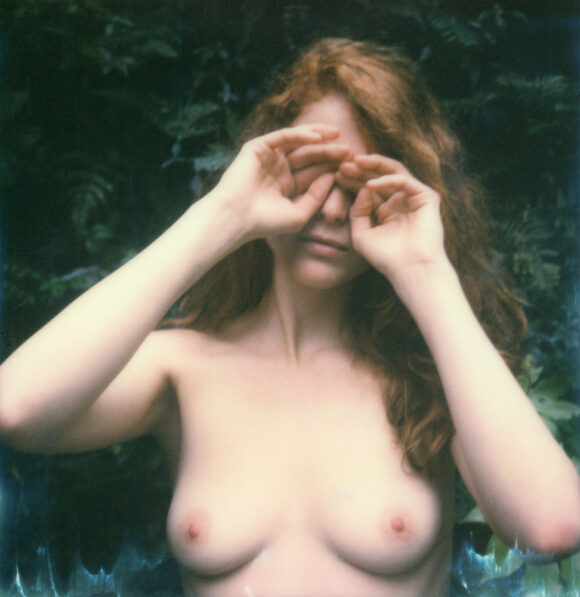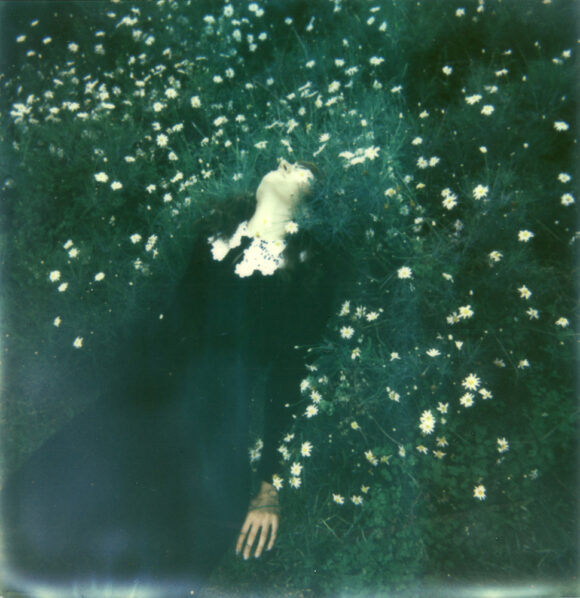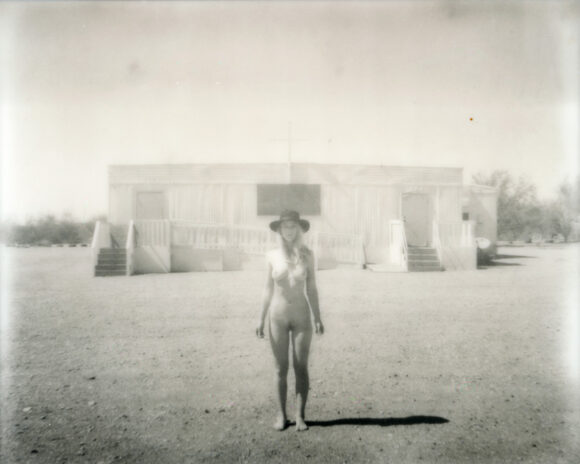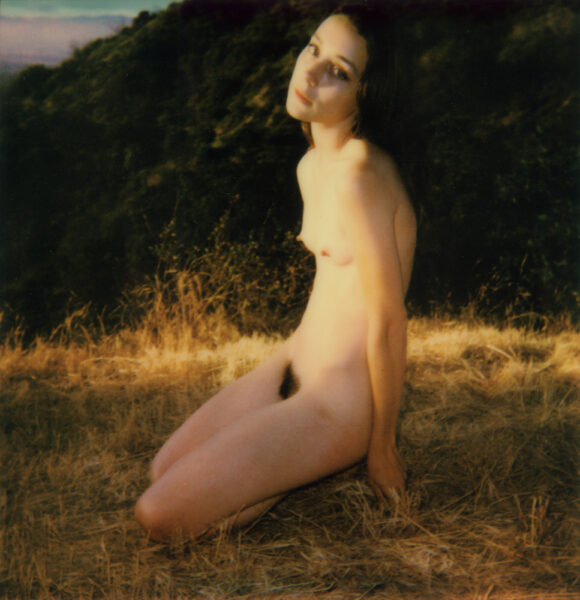 © Shelbie Dimond