Documentary photographer Craig Easton signs The Scooter Club, a series shot with members of the "Cloud 9 Scooter Club", still faithful to the dreams of their youth. Interview.
Fisheye : Could you give us some background information about your series The Scooter Club?
Craig Easton :
This series of portraits was made in Birkenhead, near Liverpool. In the United Kingdom, in the 1960s, there was a rivalry between two sub-cultures: mods and rockers. This rivalry marked by music, fashion and motorcycles was brought to the big screen in the film Quadrophenia, named after the album of The Who (1973). The mods were identified by scooters, costumes and the music of groups such as The Who or The Small Faces. The rockers wore jeans and leather clothes, rode Harley Davidsons and listened to Led Zeppelin.
Who are the members of "Cloud 9 Scooter Club" ?
I saw this group of mods meeting for a small coffee every week in the industrial city of Birkenhead in the north of the United Kingdom. They call themselves the "Cloud 9 Scooter Club". Most of them were over sixty years-old, and remained attached to the dreams of their youth: they were still driving the same Vespa and Lambretta scooters. They were wearing the same clothes. In short, they were still 21 years-old in their heads.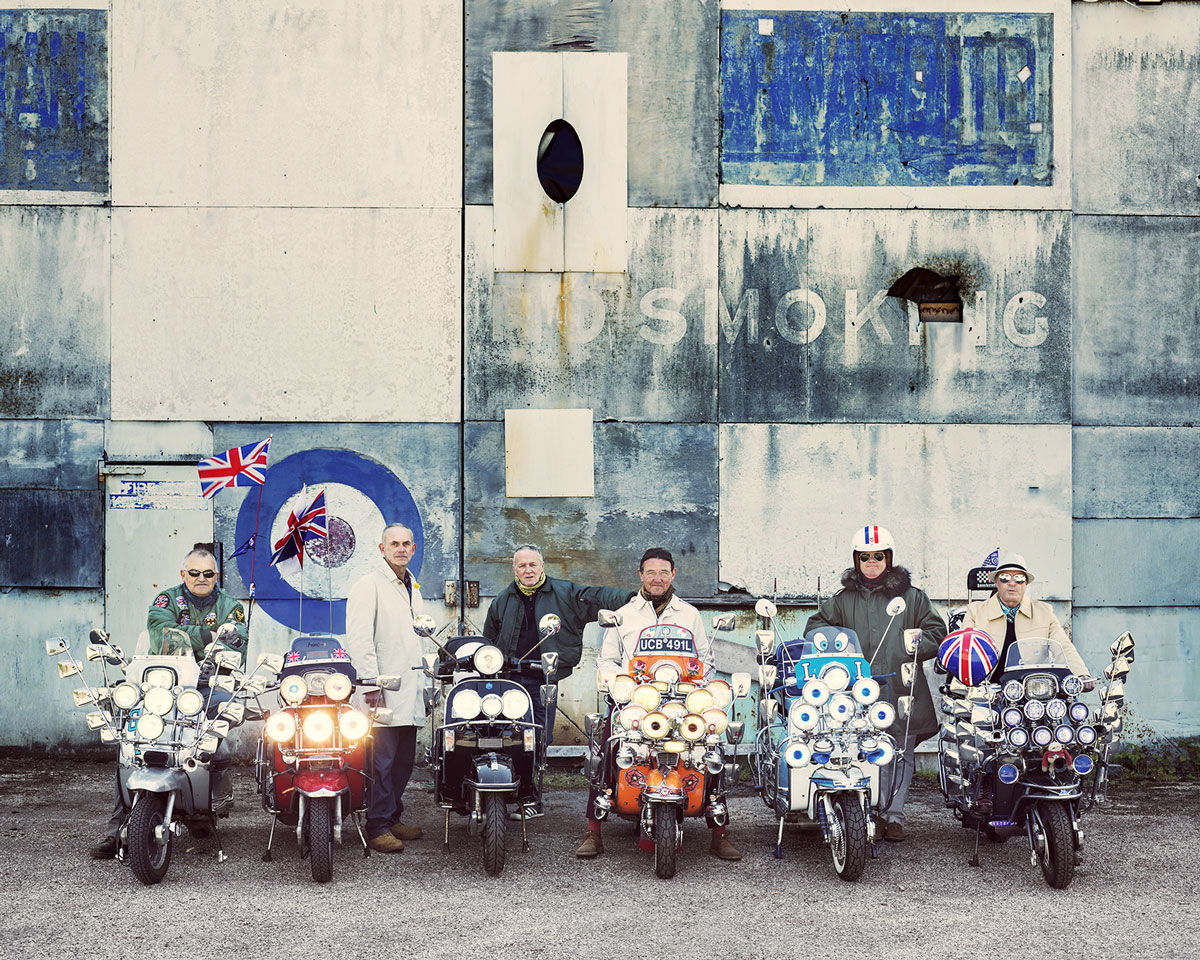 What did you want to capture by carrying out this project?
Apart from music, mods were famous for their clothing style and the way they decorated their scooters. They waved the United Kingdom flag and the Royal Air Force (RAF) cockade and put as many headlights as possible on their vehicles. I was fascinated by how their youth dreams were pursuing them fifty years later. Although their outfits are highlighted, these are not fashion photos. Nor are they pictures of cars. This series documents the remains of a youth and how we cling to it. The music we love and the style we develop as teenagers seem to never leave us, like totems that mark our existence.
Any anecdote to share?
A few weeks after the first photographs were taken, I discovered an old inactive RAF base, located about 25 km from the café, and found the red, white and blue cockade. It was not associated with the Scooter Club at all, but this old facade was perfectly linked to the style of the mods. Later, I photographed them in this setting. The discoloured walls illustrate how mods refused to let their lifestyle fade away.
Any forthcoming projects?
I am currently working on Sixteen Years. It's a collective project with contemporary photographers. We make portraits and collect testimonies from sixteen year olds from all walks of life. It is a way of examining how social origin, ethnicity, gender and education mark their identity.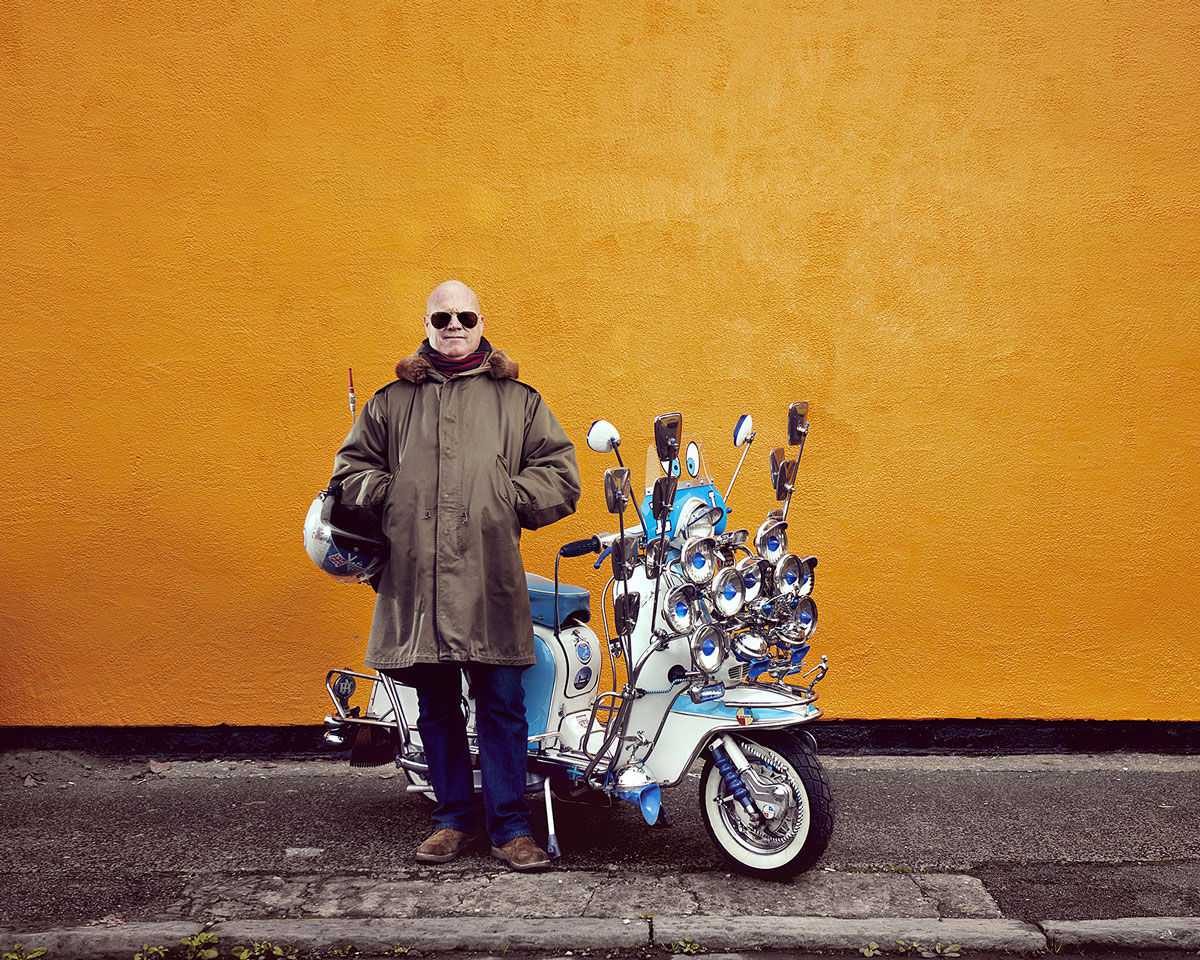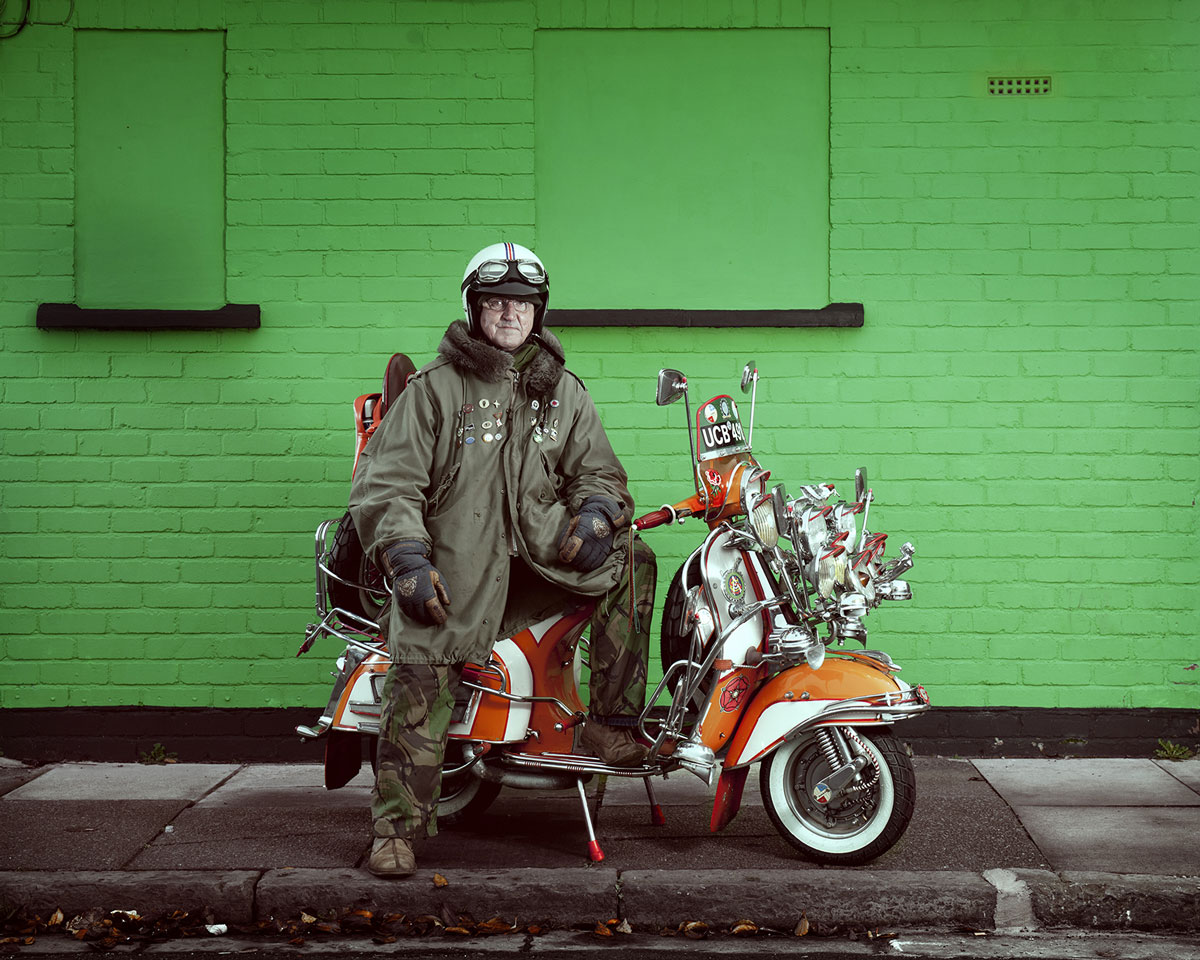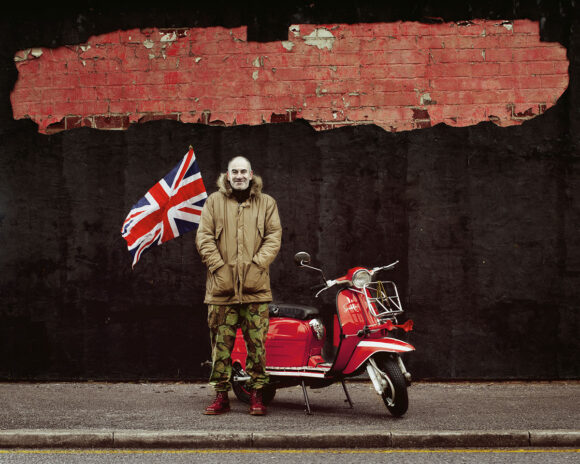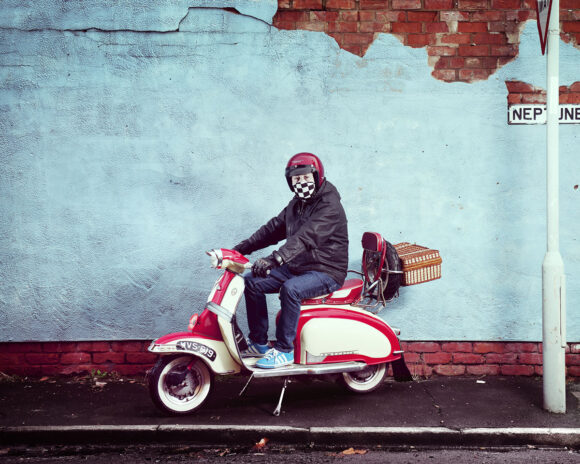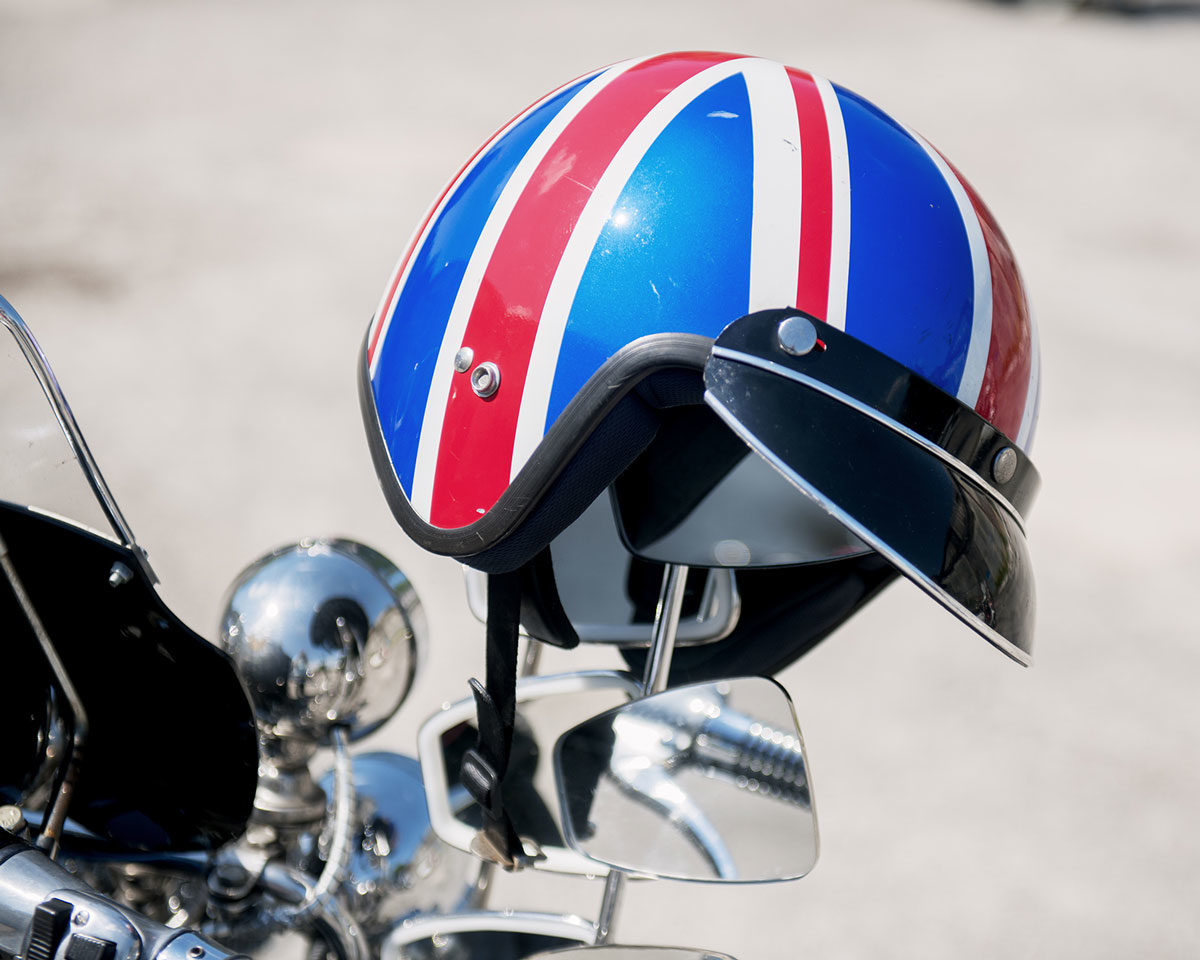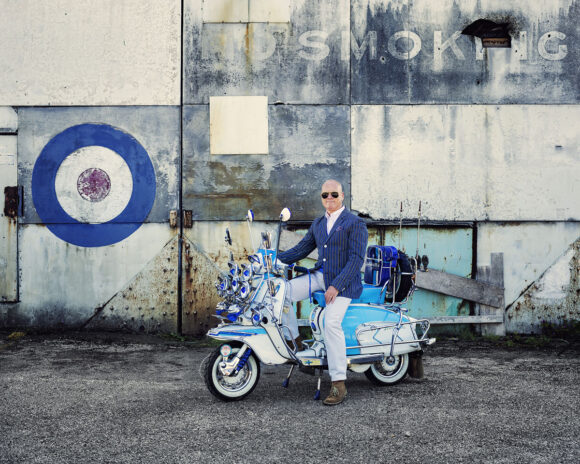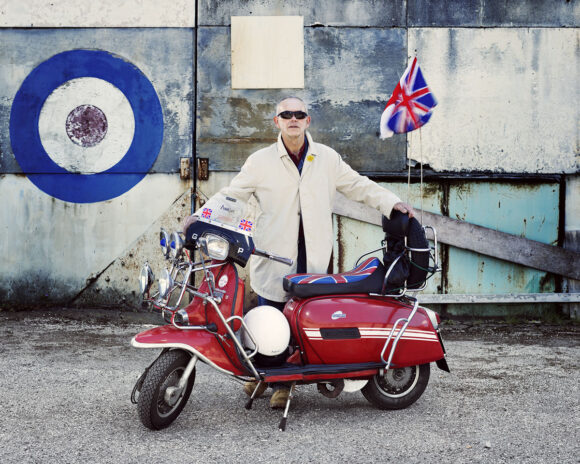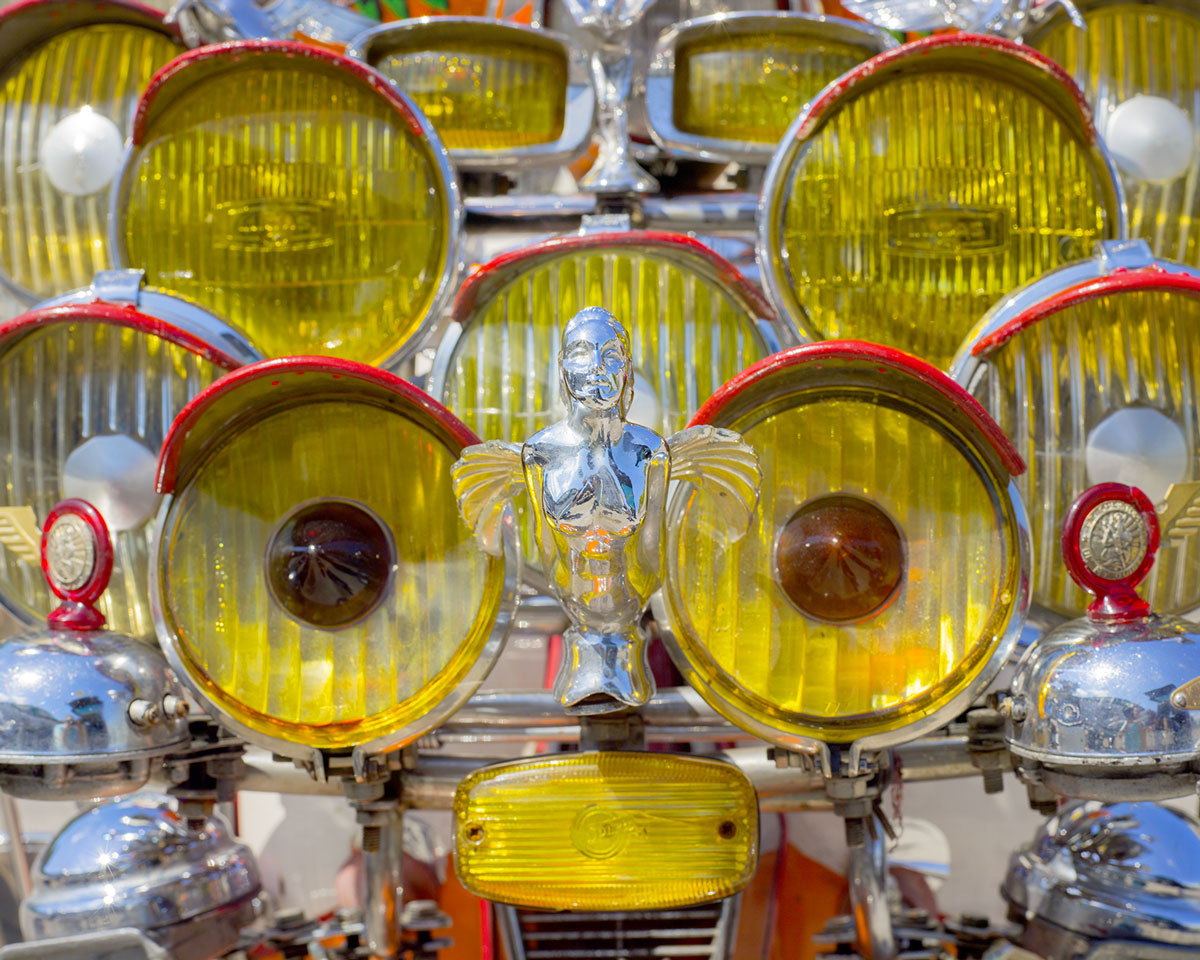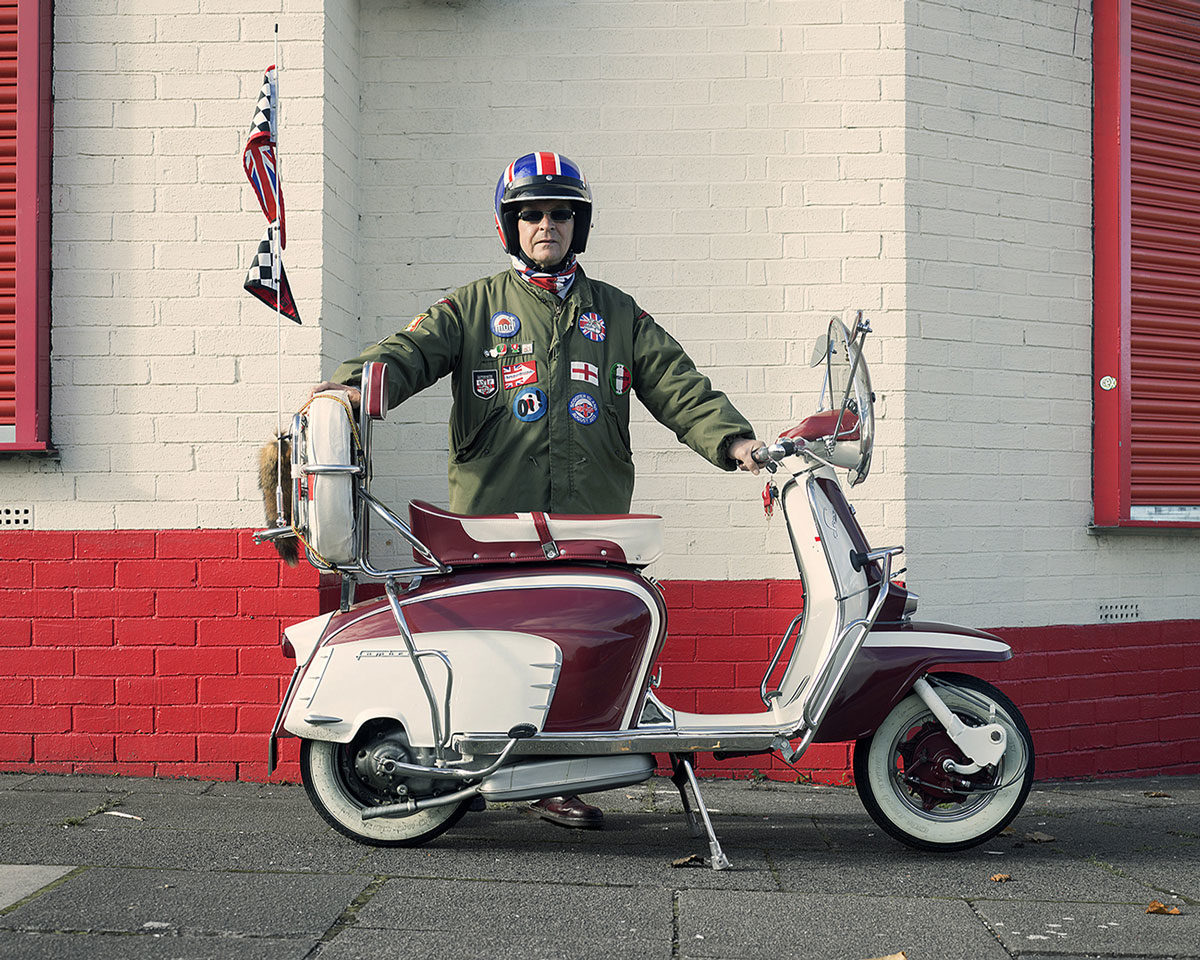 © Craig Easton